Camden Maine Wedding
Stefanie and Michael were high school sweethearts and have been together for ten years. That's a lot of history! Their wedding ceremony was held at the First Congregational Church of Camden, in Camden, Maine. And the reception was at Point Lookout Resort and Conference Center in neighboring Northport. Two places that we love! As Camden Maine wedding photographers, we were thrilled to be chosen to capture wonderful, lifetime memories for Stefanie and Michael and their families.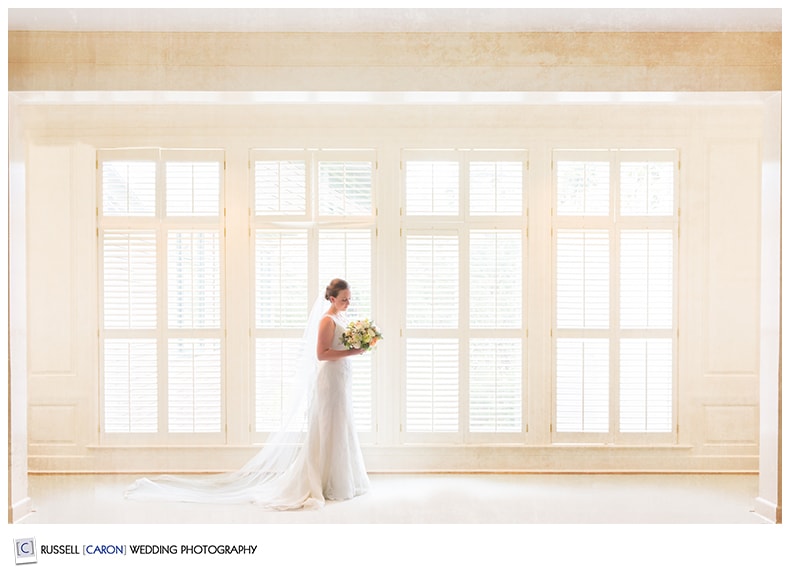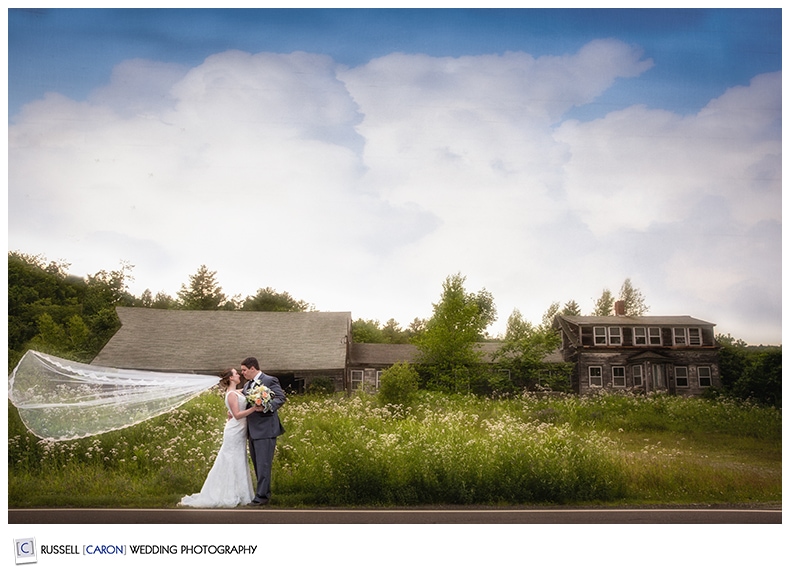 (Above) We'd wanted to do a photo in front of this run down farm in Lincolnville. Stefanie and Michael were happy to stand in front for a few minutes. The contrast between the old and new is striking!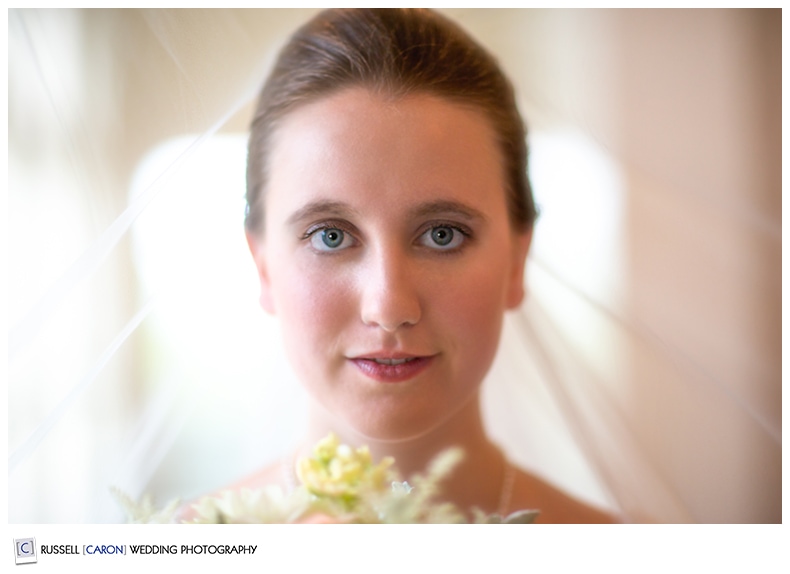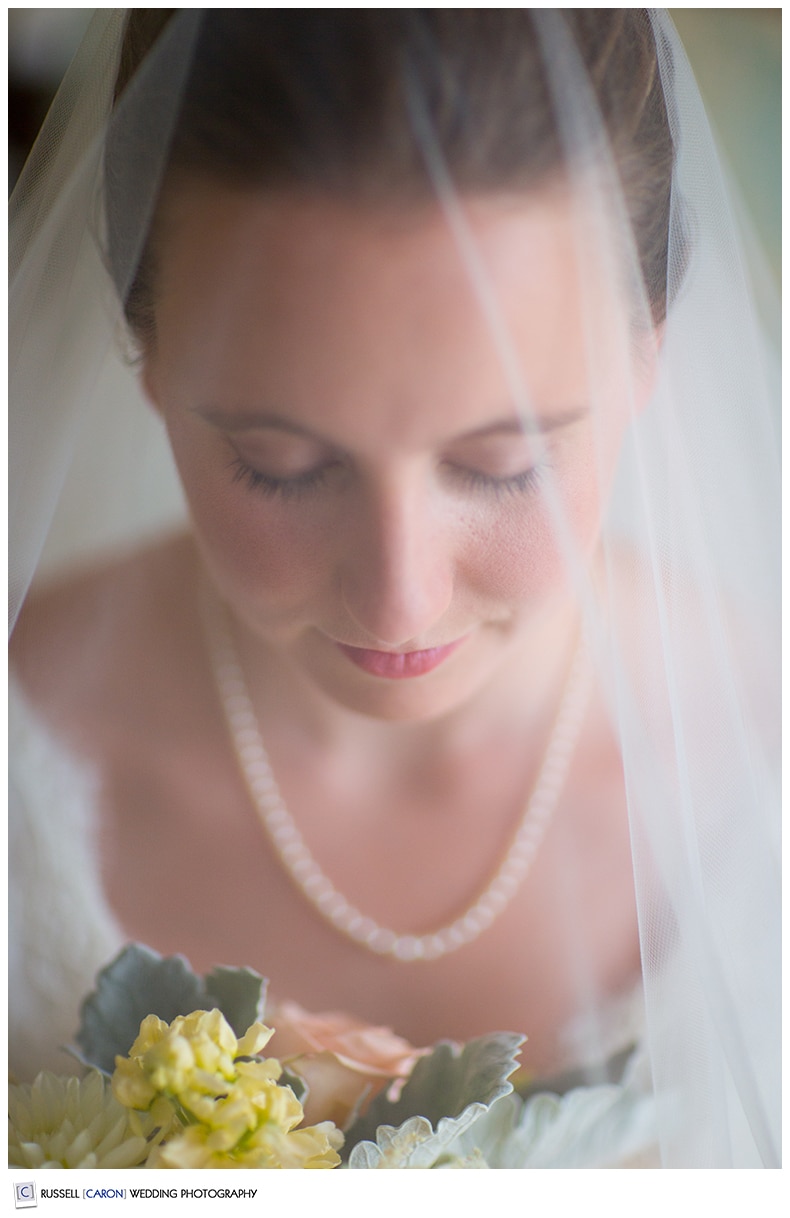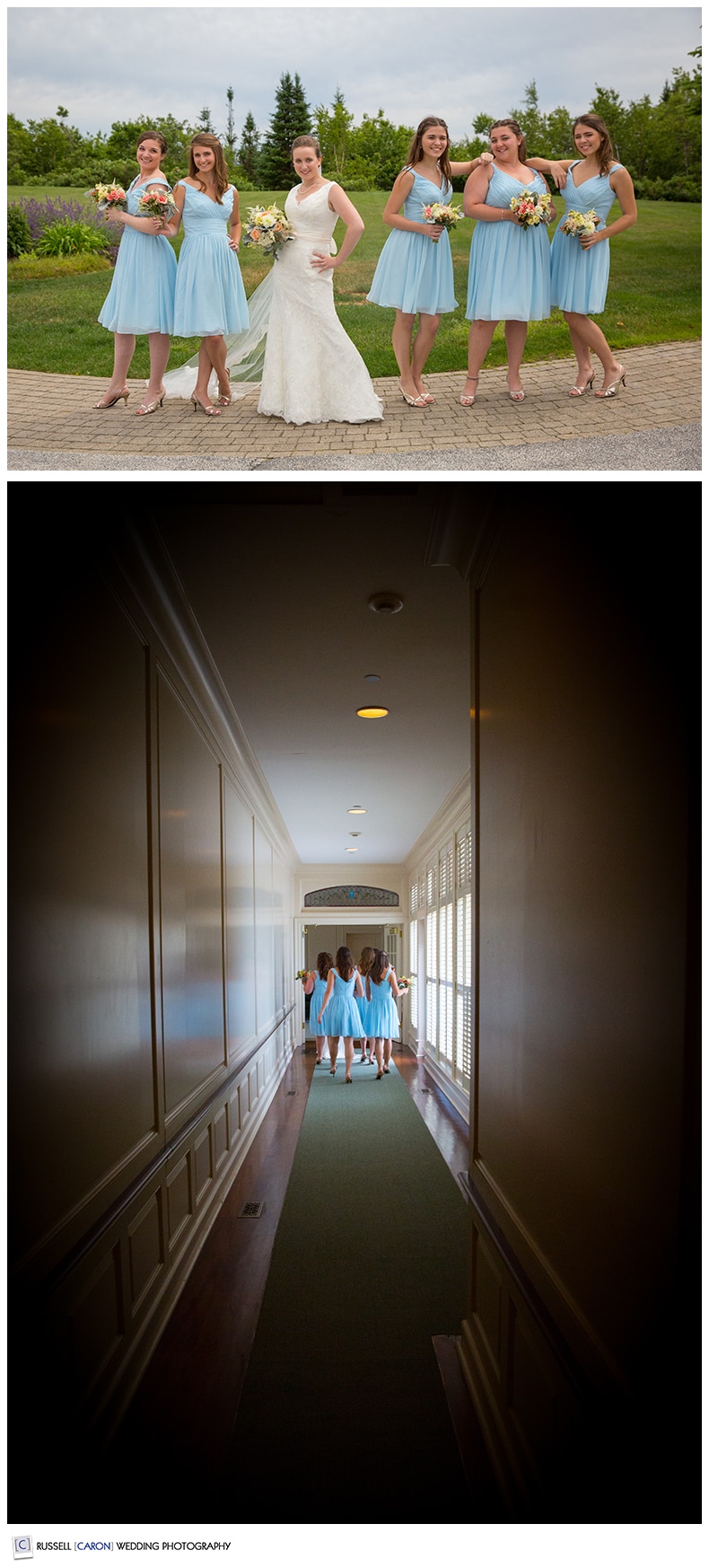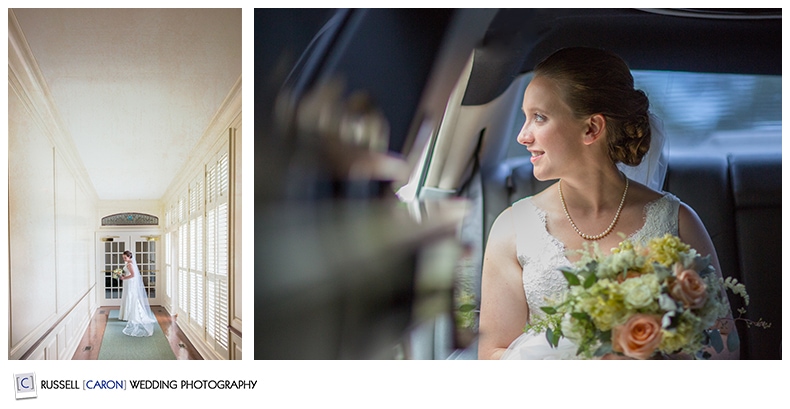 A few moments of solitude as Stefanie awaits her wedding. (Above)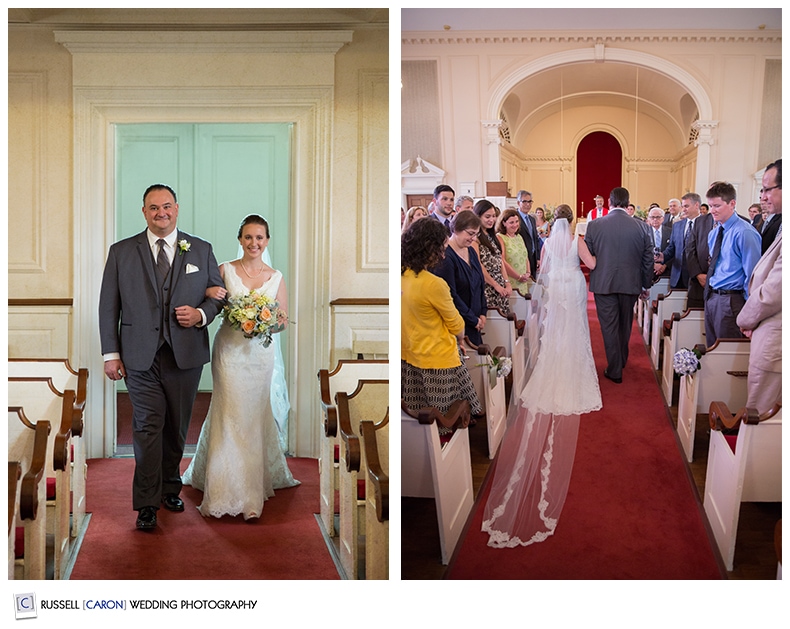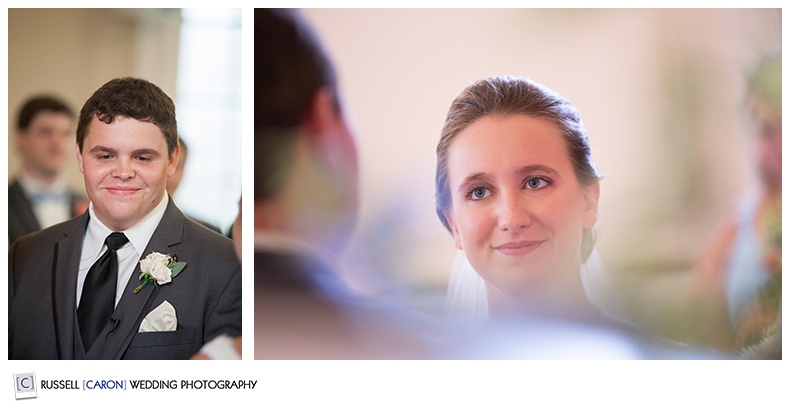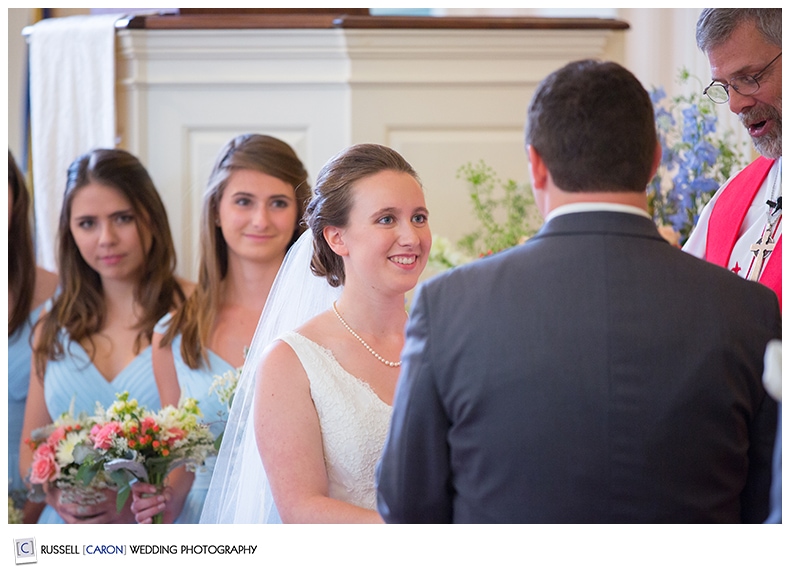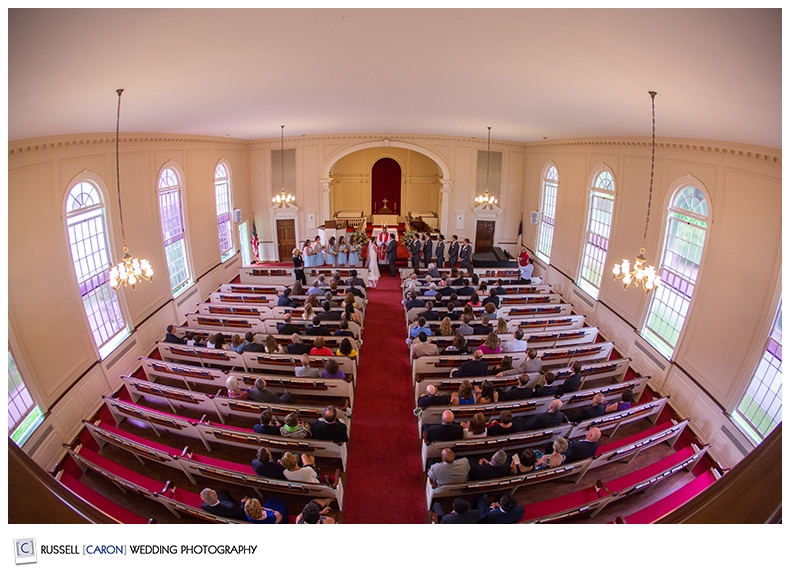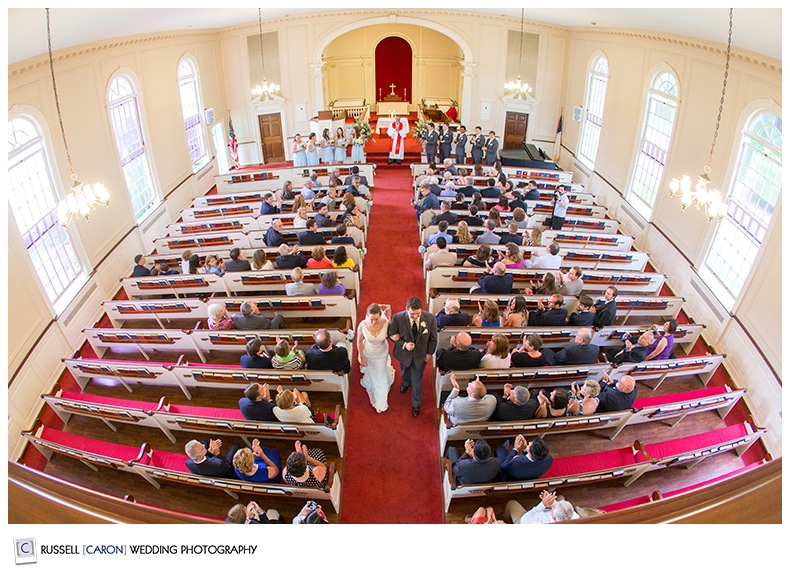 Why are two photographers, as we always have with all our collections, essential? Well, among hundreds of reasons is the fact that the above image, and the one immediately below left, can be taken at the very same time, providing two distinctly different views of the same moment.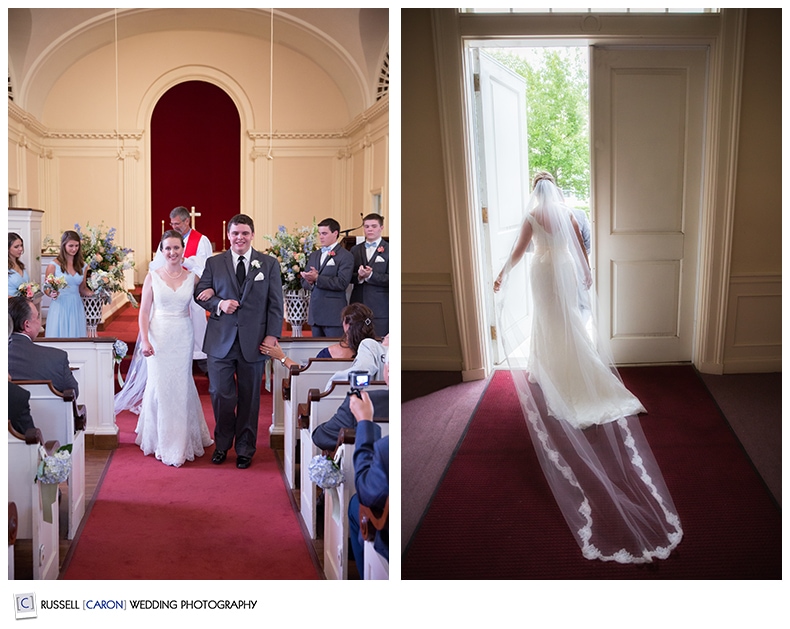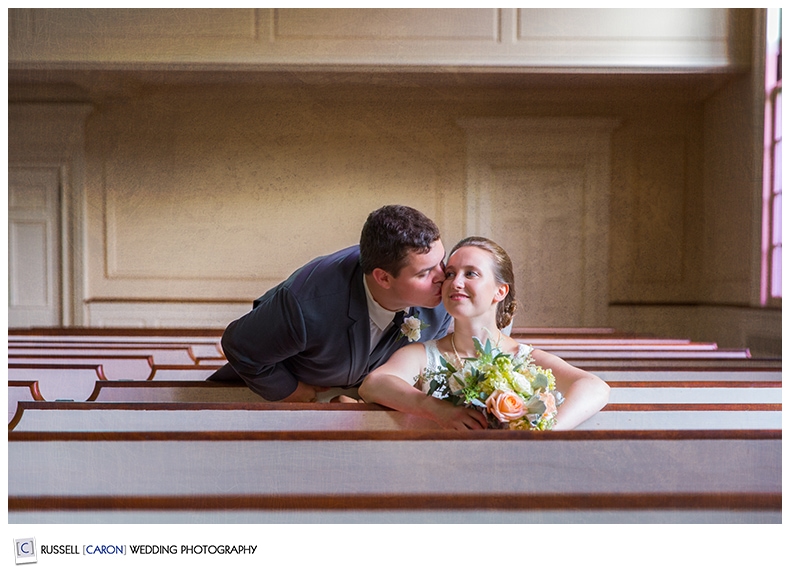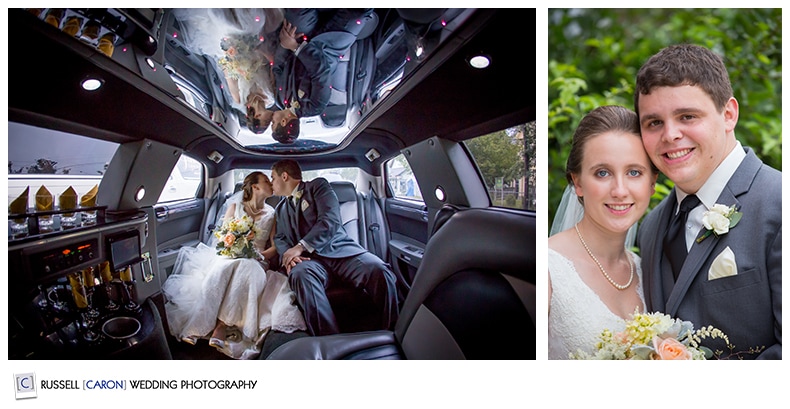 We love downtown Camden and its waterfront!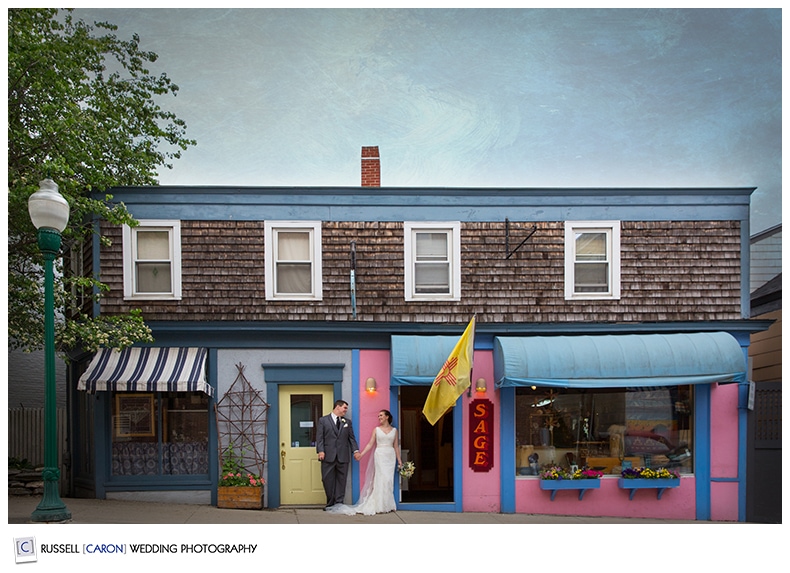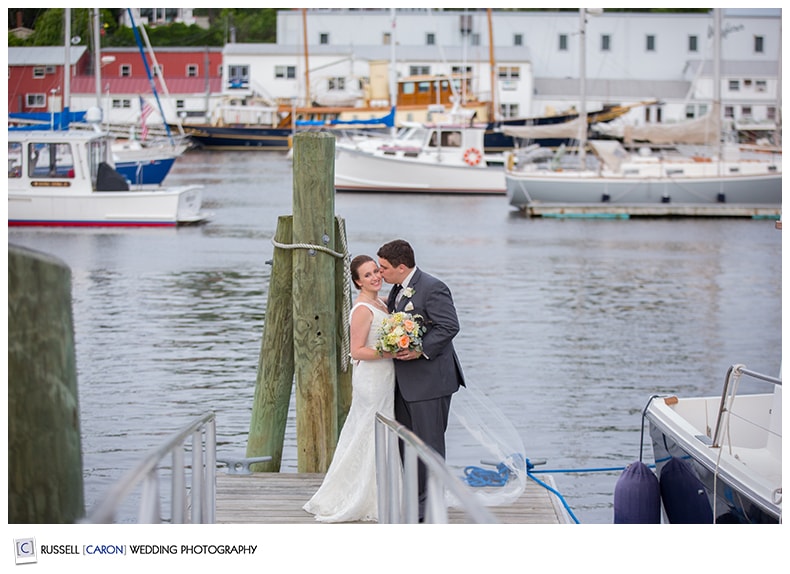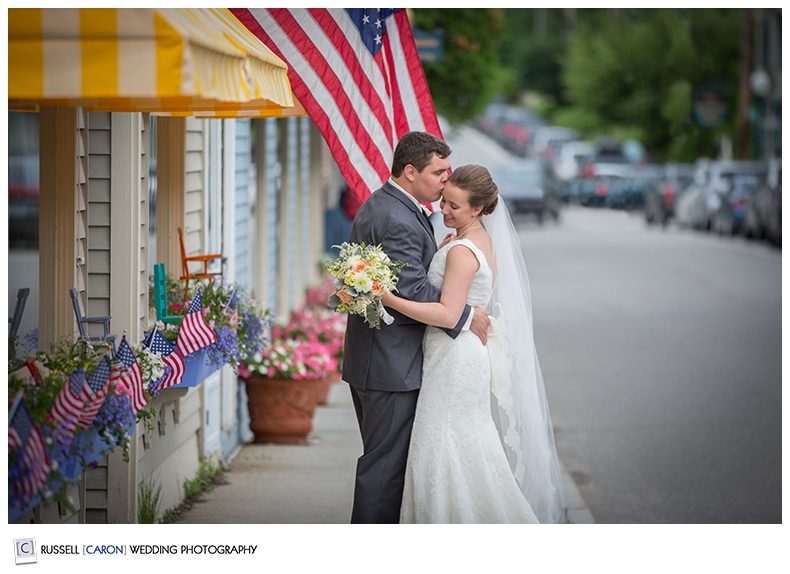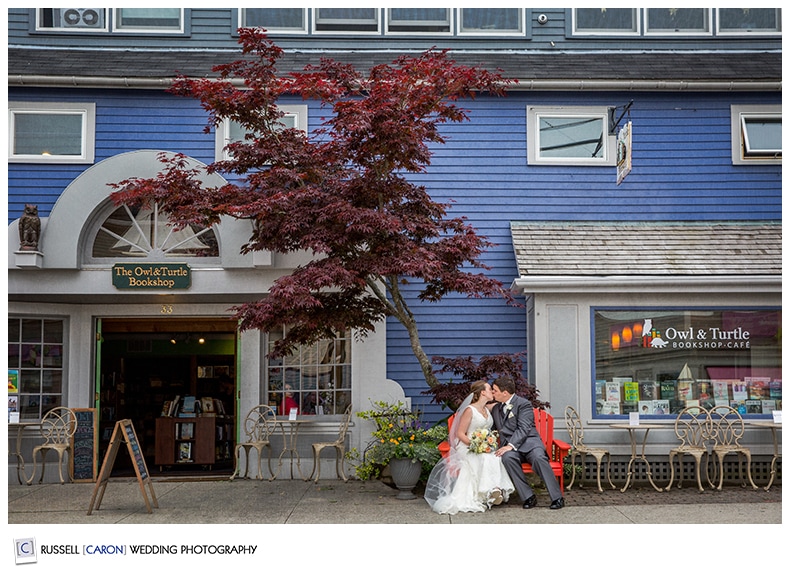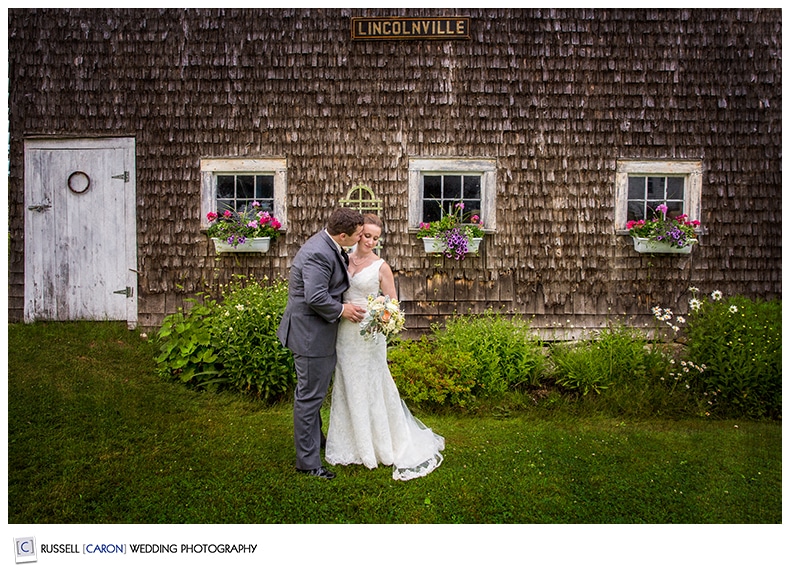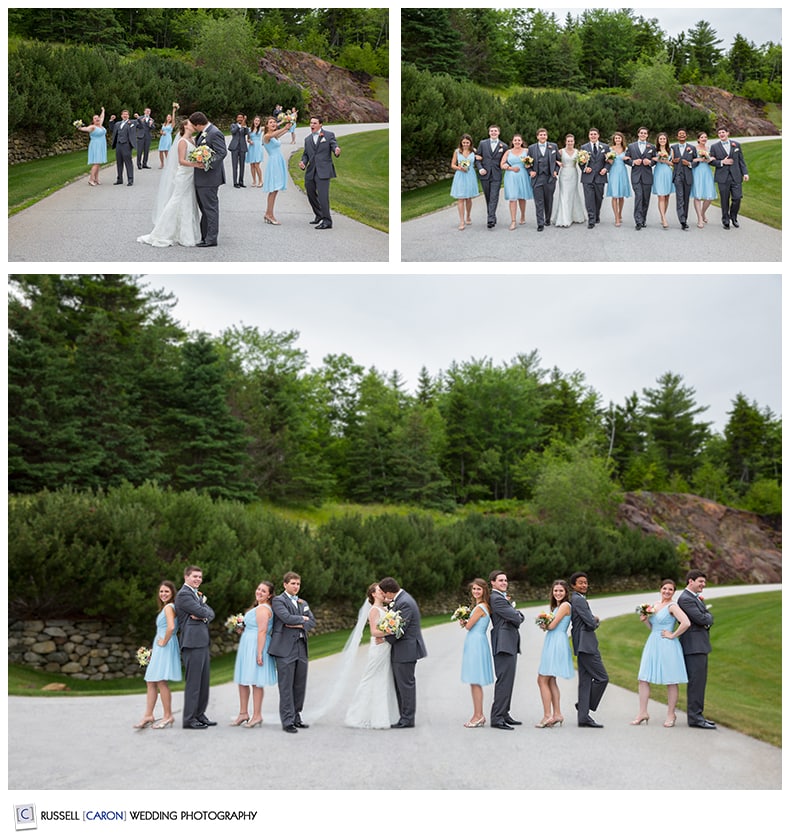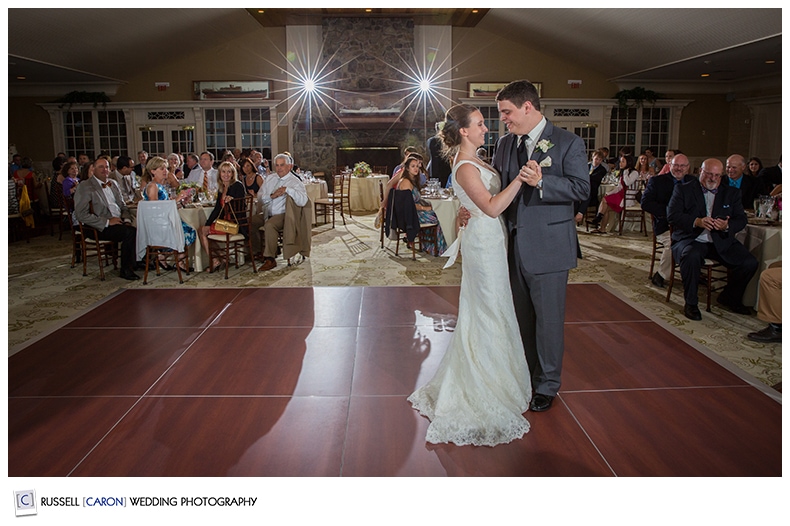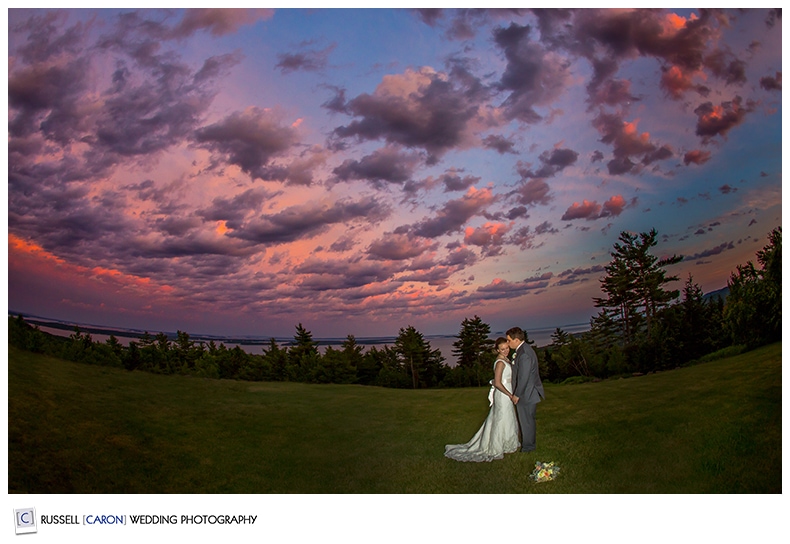 Two days of rain, courtesy of a cold front and then the remnants of Hurricane Arthur, the first ever recorded hurricane to make landfall in the U.S. over the 4th of July holiday, cleared in the nick of time on wedding day, and later provided this spectacular sky as sunset approached at the summit of Point Lookout.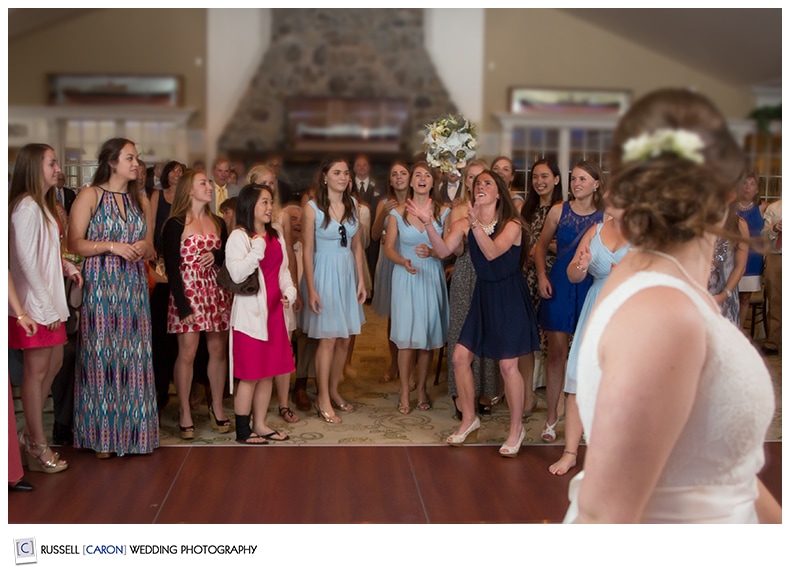 (above) Bouquet catch!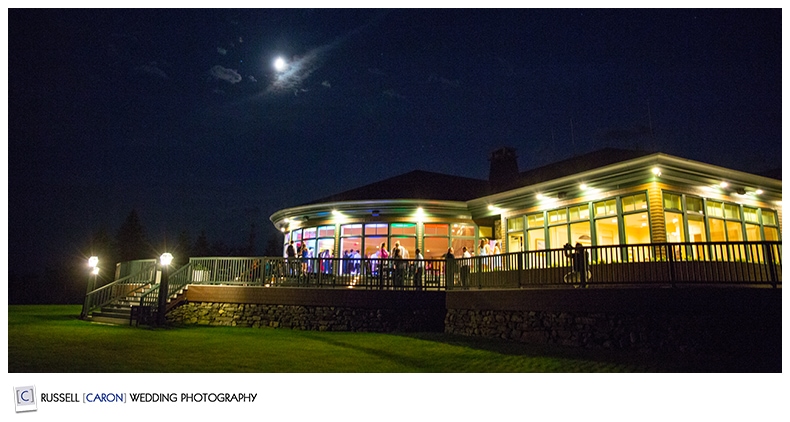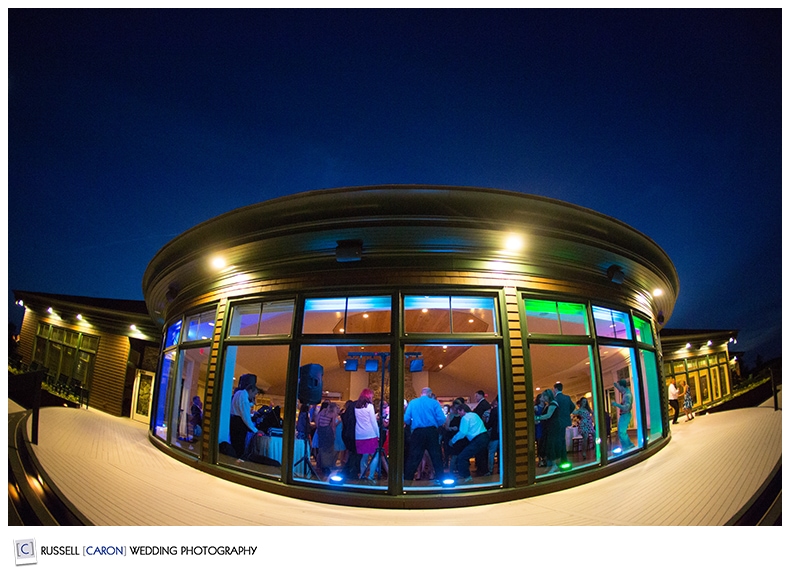 And the evening comes to a beautiful close at Point Lookout as Stefanie and Mike start a new chapter and a new life together. Congratulations to the couple and to their wonderful families, it was a perfect wedding!
Getting married? Camden Maine wedding photographers, Russell Caron Wedding Photography, would love to be involved in your big day, just as we were for Stefanie and Michael. We will travel to whatever location you can think of, whether it be a Camden Maine wedding, a resort in the Caribbean, or a villa in Italy. For more information, please contact us right away!