Specialization Matters | Maine Wedding Photographers
This is a story about finding the best of the best of something, anything. What's this sandwich photo about? In most parts of this country a sandwich as shown below is called either a "sub" or a "grinder", or even a "hoagie" or "hero"! Please bear with me as throughout this article I'm going to call it what I know this to be here in northern New England: an "Italian sandwich", or even more likely to be referred to as an "Italian". Read on, this will circle back around to wedding photography, and why specialization matters. I promise!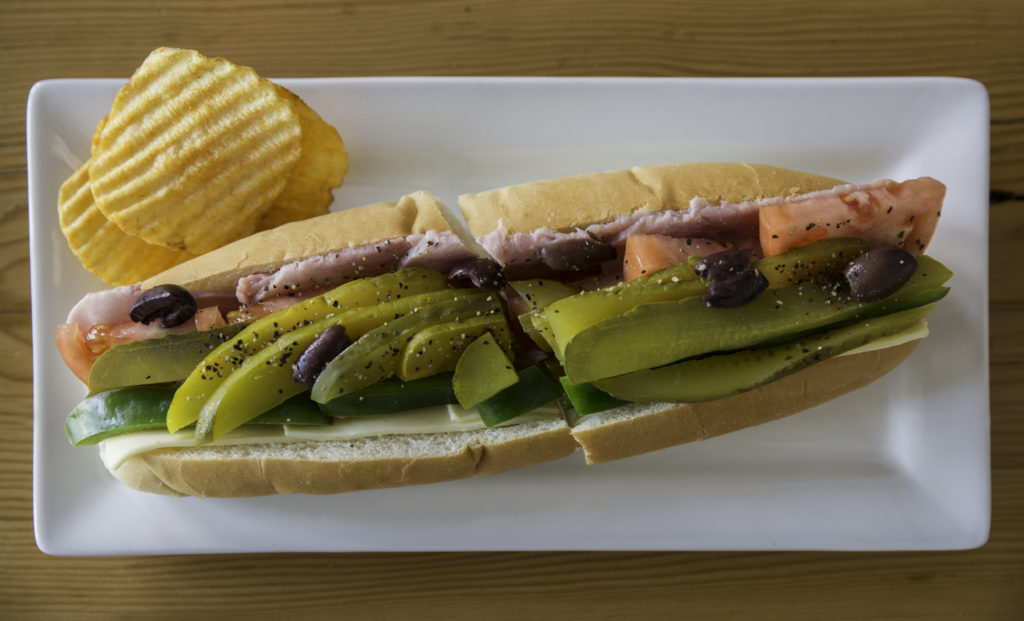 Italian sandwiches in Maine are available from many "mom-and-pop" stores, corner markets, and pizza shops. The first rule, is to get them where they are made-to-order, not pre-made. Many are pretty darn good. Pizza shops do a great job, perhaps even better than the typical mom-and-pop stores. After all, they're a restaurant and not a store. There are distinct correlations here. The more that the product is in the mainstream for the producer, the better it becomes. Naturally there are some exceptions to the rule, but the rule is pretty solid. Additional examples: a body shop and a muffler shop each work on cars, but there's one to go to when your tailpipe needs work, and another one to go to to fix that dent. The medical profession is a clear and perfect example; you don't go to a podiatrist to get your tonsils out. Specialization matters. You get it.
Back to sandwiches.
I'm an Italian sandwich lover, and the quest for the best for me had ended at a local mom-and-pop store a couple of blocks away from where I live, on a busy street in the neighborhood. Then one day I happened onto a small side street in Biddeford, that I rarely use, and saw the sign: "George's Sandwich Shop". What??? I stopped. A step inside reveals that this is a shop that makes JUST "traditional" Italian sandwiches!! Yup, there are no pizzas, no meatball subs, no desserts, no breakfast sandwiches, JUST Italian sandwiches. (You can buy a bag of potato chips and a bottle of soda to go with that sandwich, but that is the full extent of the menu. You do have the choice of specific meats, cheeses, and veggies, but I would recommend just starting with a standard ham Italian.) How had I not known about this??
The result?
It was THE BEST Italian I'd ever had! Apparently, I was just about the last person in town to know about this place. There's a steady-stream of people going in to George's. And, oh by the way, it smells so darn delicious with the aromas of fresh bread, onions, peppers. Why is this the best? There are so many reasons: the freshest bread ever (golden outside and puffy cloud-like softness inside), the highest grade cold cuts, crisp vegetables. And if you (like me) want more of those tart pickles, just say so. And they are there.
Mostly, they are best because they hyper-focus on making the very best Italian sandwiches. Oh, and if you order on your first visit, say, a ham Italian with no onions, extra pickles, and mayo instead of oil, they will REMEMBER this the next time you come in. I feel that I could just say, give me a "Russ Special". But I don't have to, as the woman at the counter will be asking if I want my "usual" before I ever have to speak! No exaggeration! All this at fair prices. Read their Yelp reviews. I am not alone with what I write.
OK….what does this have to do with wedding photography?
This is a story about how specialization matters, as it very likely will yield the best-of-the-best. George's Sandwich shop won my heart for all the reasons stated above.
We win the hearts of our clients with our wedding photography, and that is due in no small part to the fact we specialize in wedding photography. It's all we do. Full time. We don't do senior portraits, family portraits, baby portraits. We send clients (other than past wedding clients and immediate friends) looking for those kinds of photos to the pros that specialize in those fields.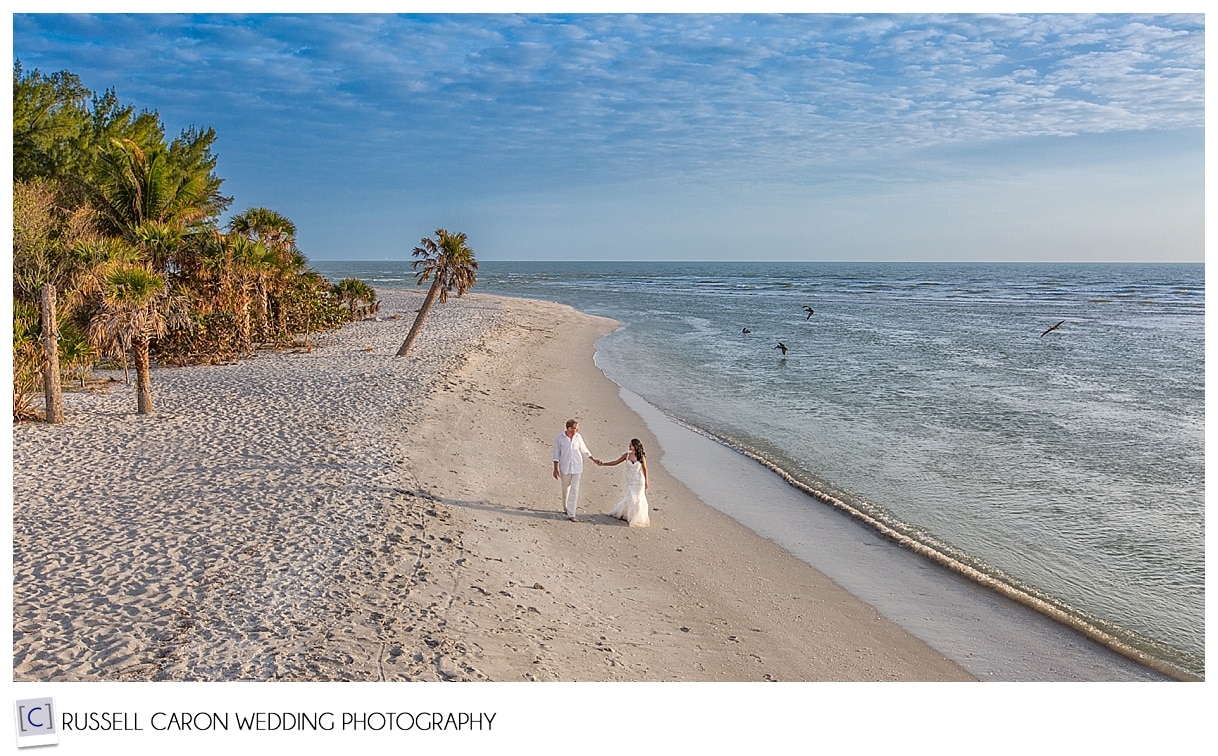 Above, wedding photographs like this, no matter how simple they may look when presented, don't just "happen" on their own.
The bottom line, specialization matters! Choose a full-time, professional wedding photographer (s)
Much planning for light, composition, timing, elimination of distracting elements (and there are sometimes many) and technical post-processing goes into capturing a life moment like this one of Stacia and Jeff at their Sanibel Island destination wedding. Which they flew us down to photograph. Though not a posed photo, the coaching we gave them as their professional wedding photographer specialists as to how to walk, how to look at each other and not the camera, works. In no small part to the comfort, ease, and fluidity of this shot.
And there are more…
When you only do one thing, every day, every week, all year, you are in the front of the line, the front of the process, the leader and not the follower. And what genre of photography could specialization be any more important than for wedding photography? Which demands getting it right the first time. As there are, as they say, no second chances.
We're Russell and Liz Caron, of Russell Caron Wedding Photography. We photograph weddings from Boston to Bar Harbor, Maine, to destinations around the world. Let us show you how specialization matter. For more information, please contact us right away!