Rockport Harbor Maine Engagement | Maine Wedding Photographers
Renee and Anthony met us on the coast of Maine for a Rockport Harbor Maine engagement session. They're from Hermon, Maine, so it was a bit of a drive, but boy, was it worth it! It was a warm fall day with lots of sun and above average temperatures. Local fishermen were coming in from a day at sea while boaters were hauling in their sailboats for the season. People visiting were taking photos in the picturesque town landing park, but we likely won the crown this particular afternoon for photo-taking. That being in terms of not only quantity ,but a great time with Renee and Anthony. We had so much fun being in Rockport Harbor (one of our favorite spots!), and also, getting to know each other.
Not only are Renee and Anthony cute, they are super nice! We had Rockport Harbor pretty much to ourselves, and we had a great time on the docks, on the rocks, in the fall foliage, and with LLBean boots!
We're looking forward to seeing Renee and Anthony next September, at their wedding at Point Lookout in Northport, Maine. It's one of our very favorite wedding venues!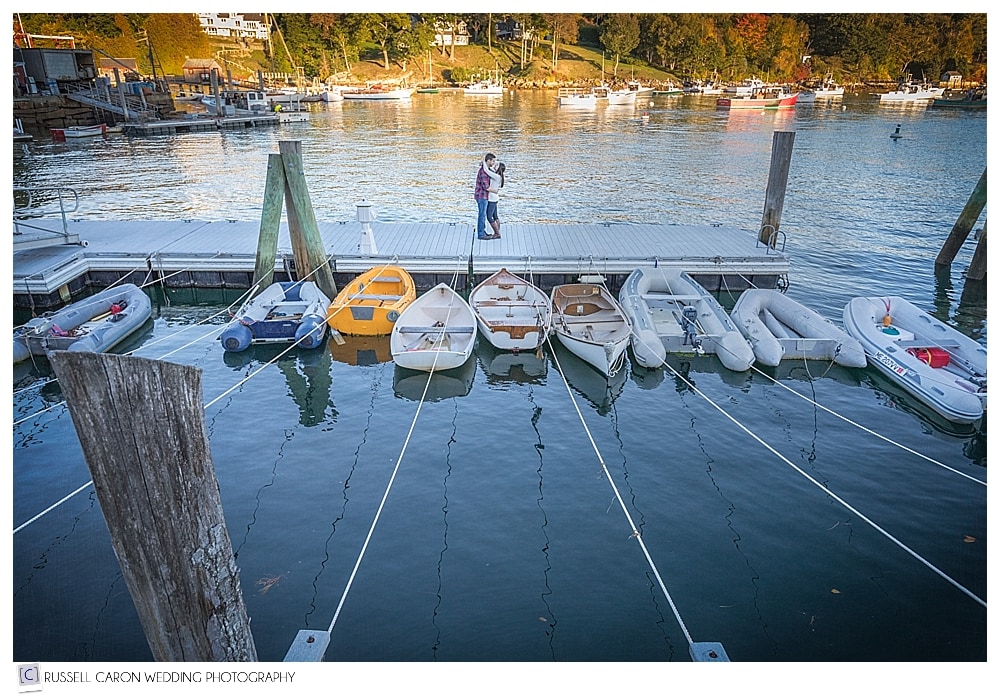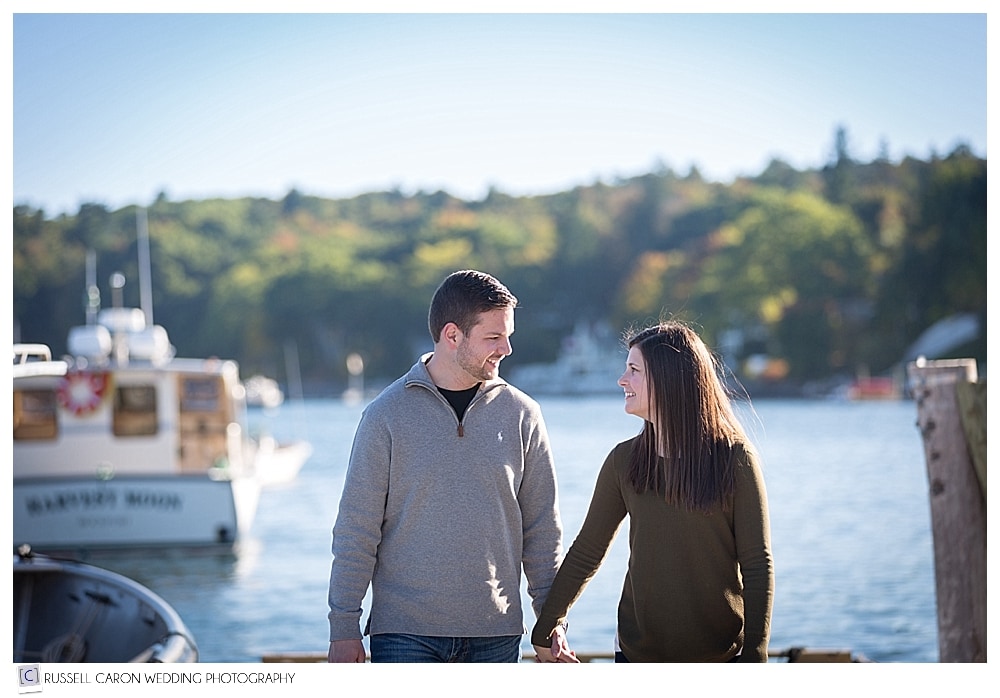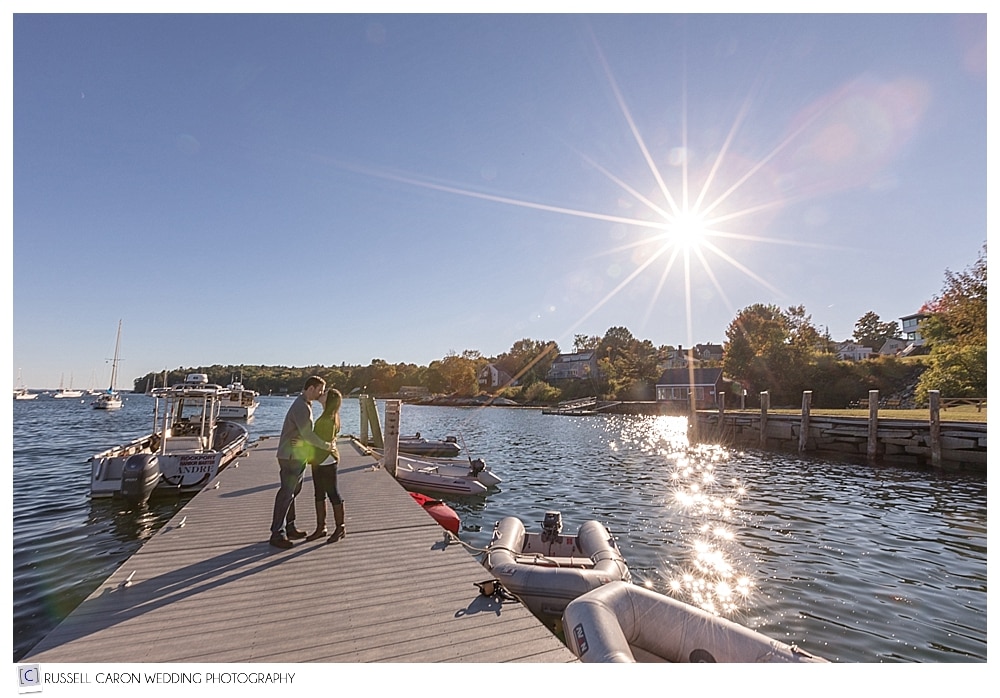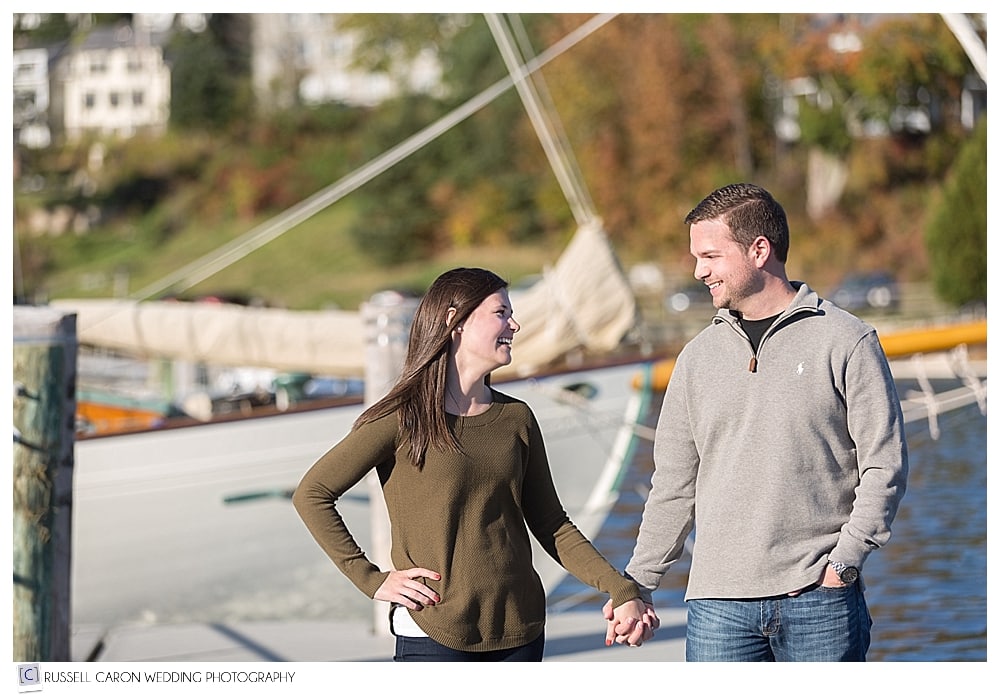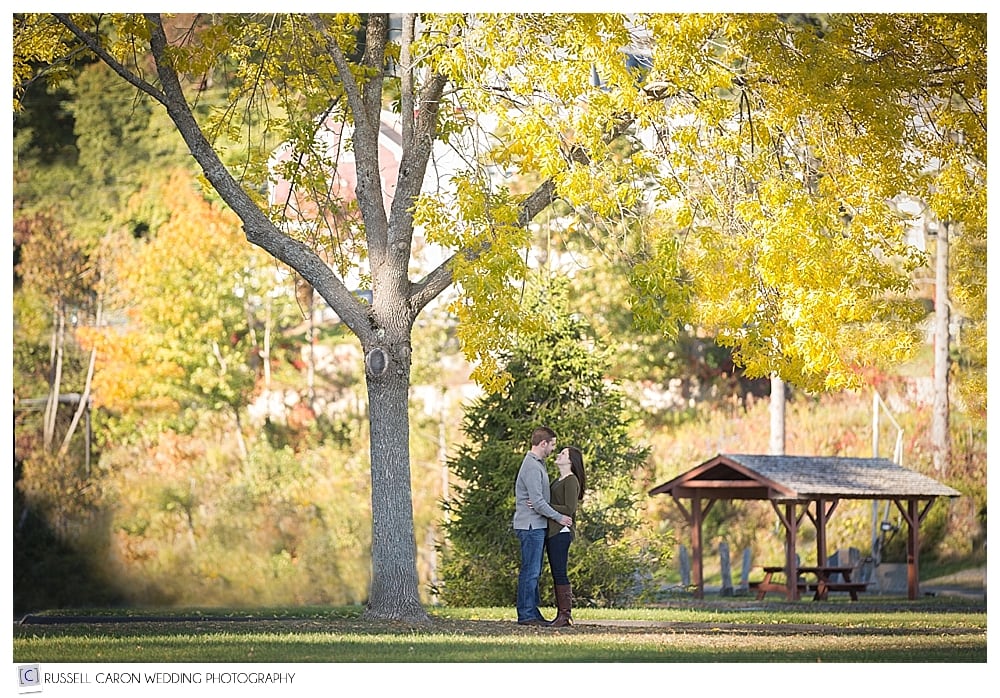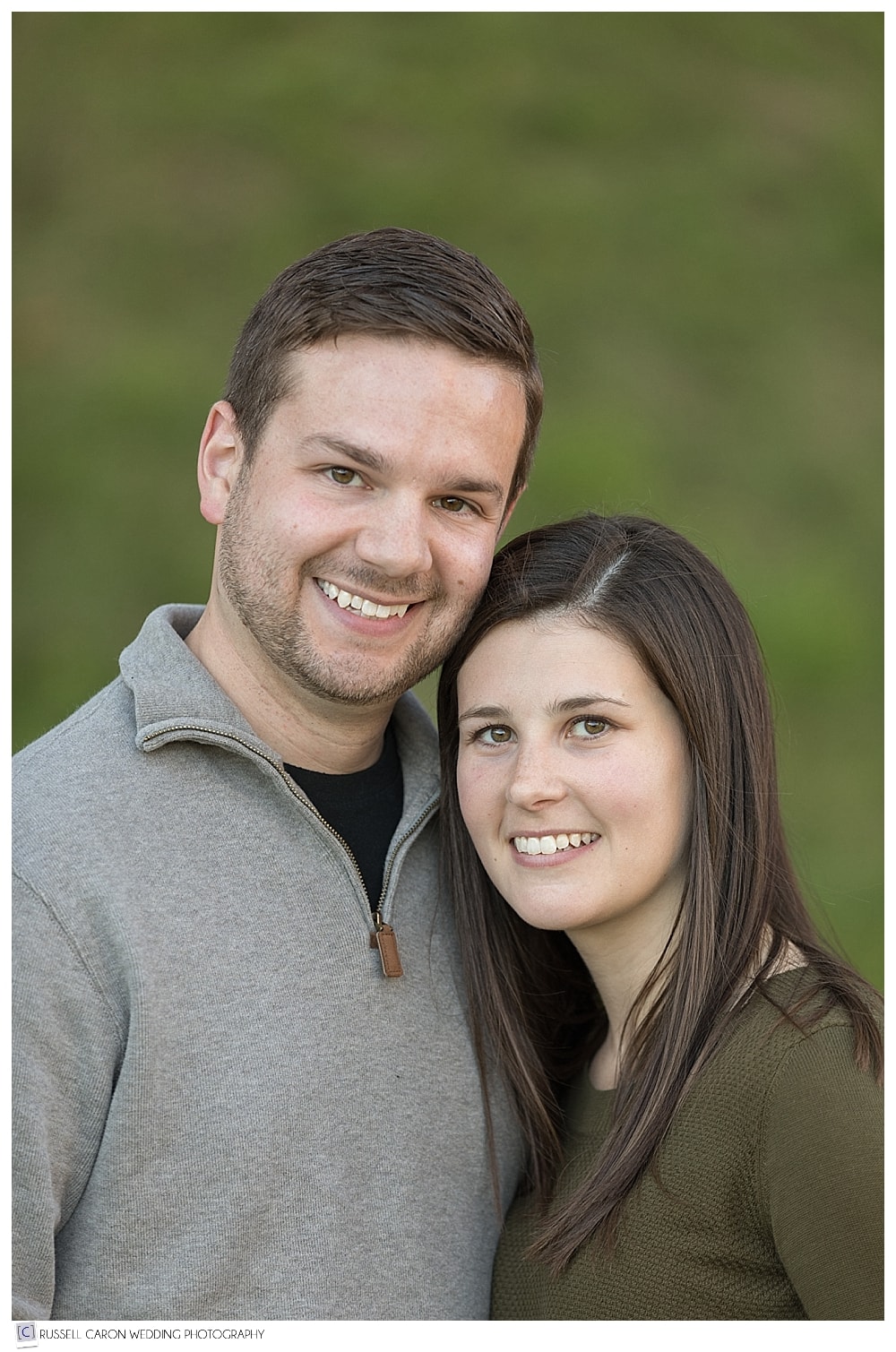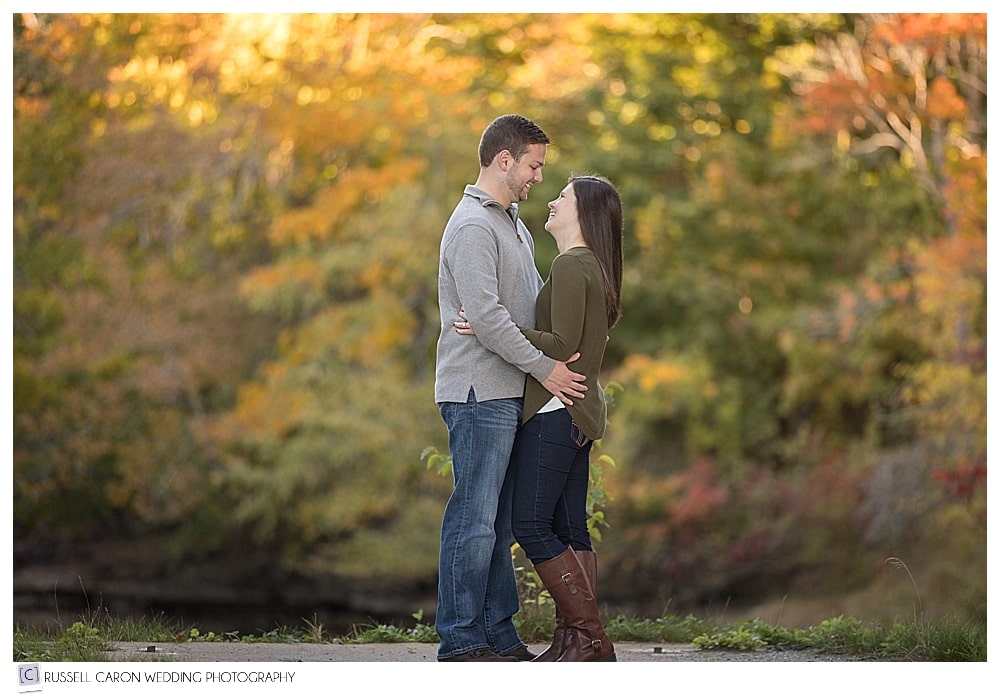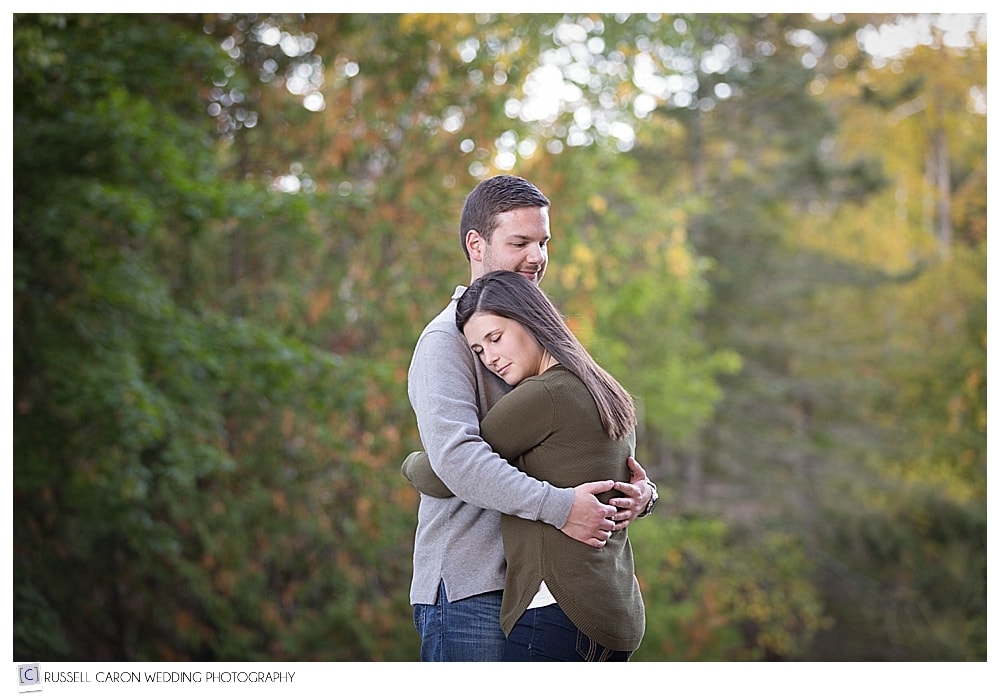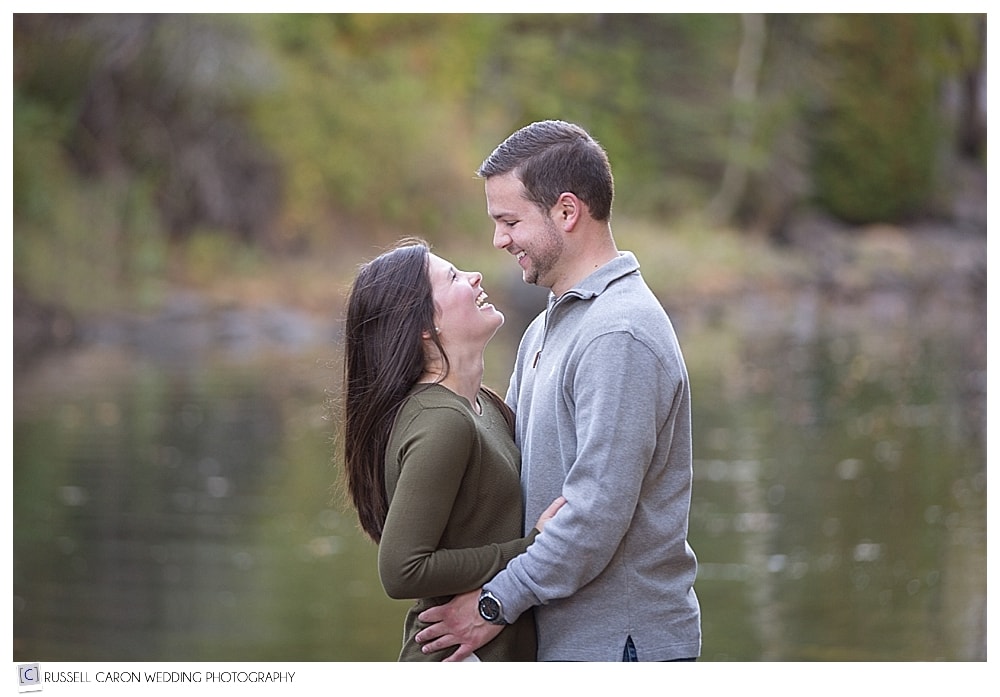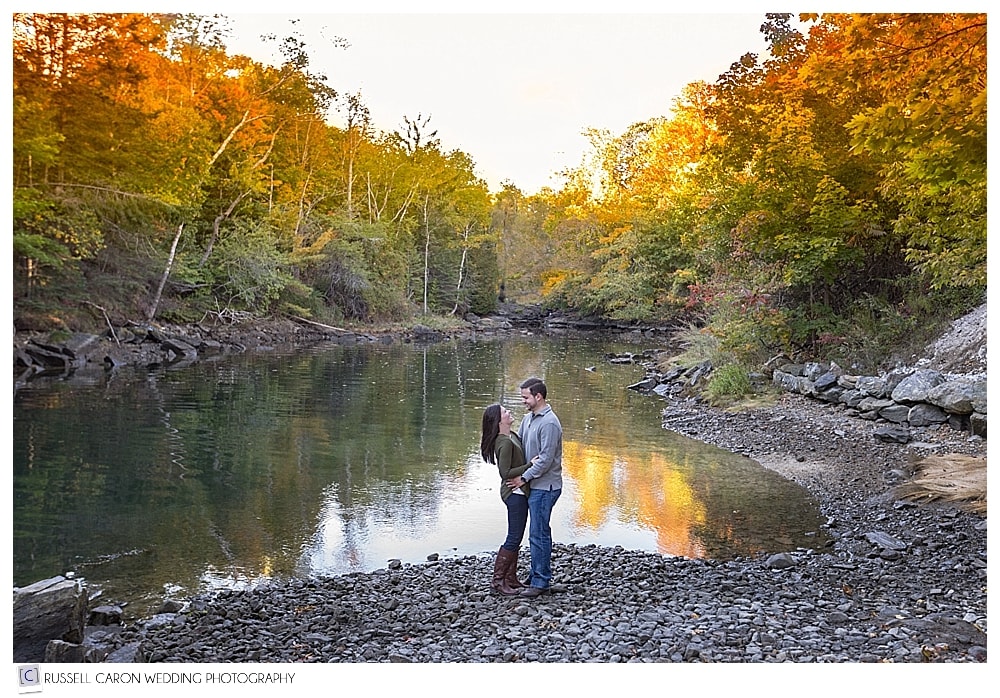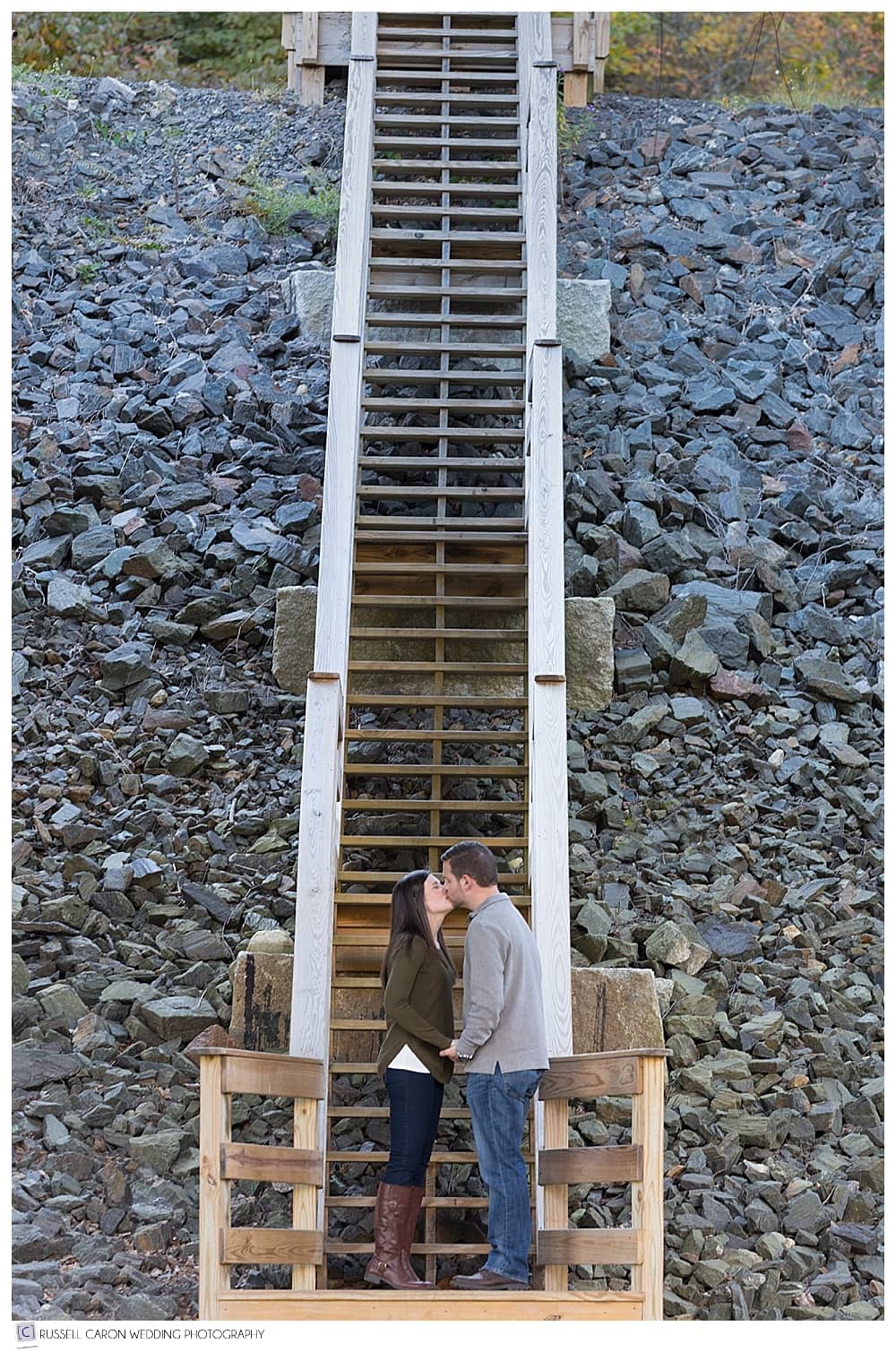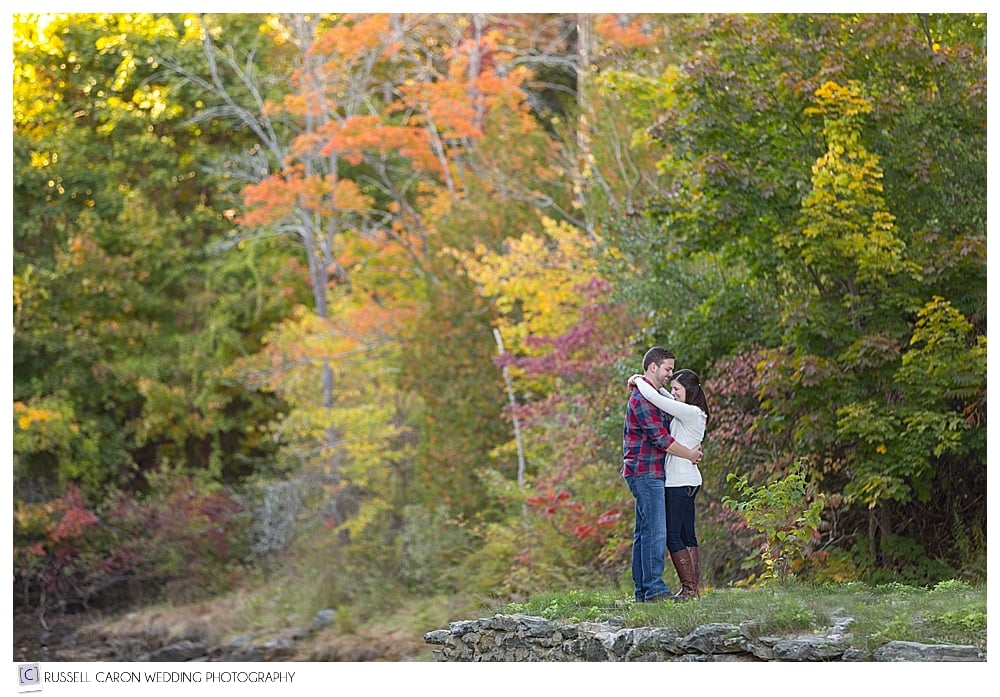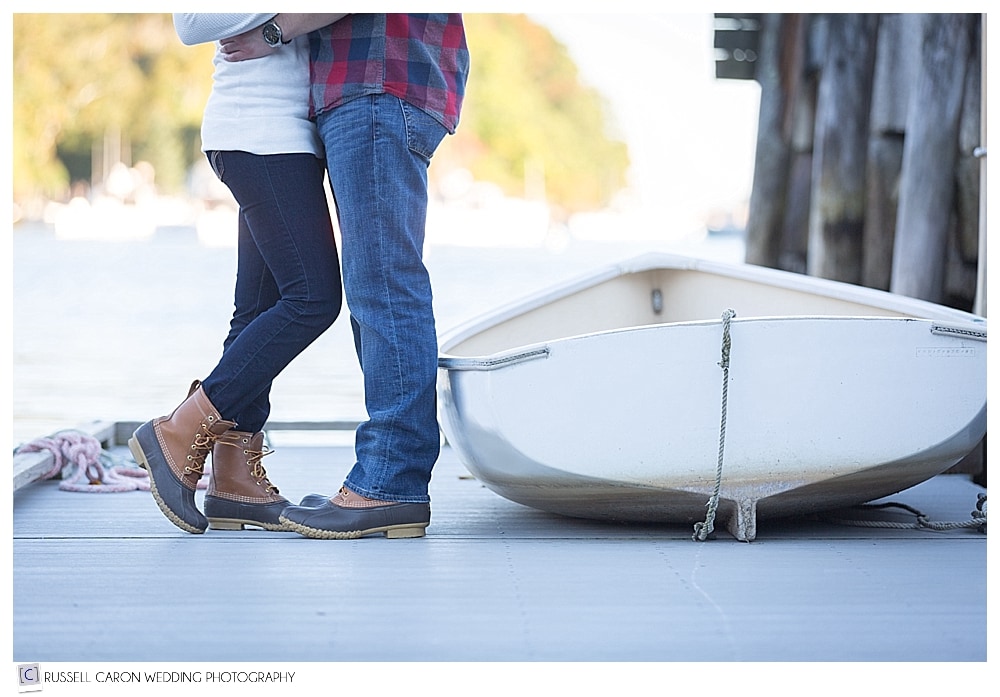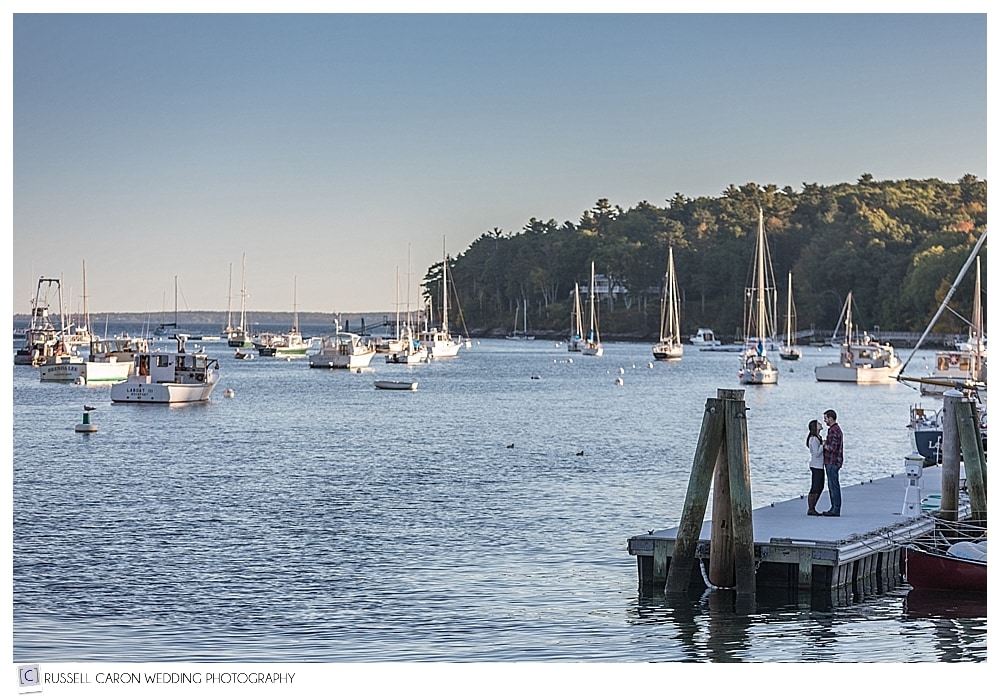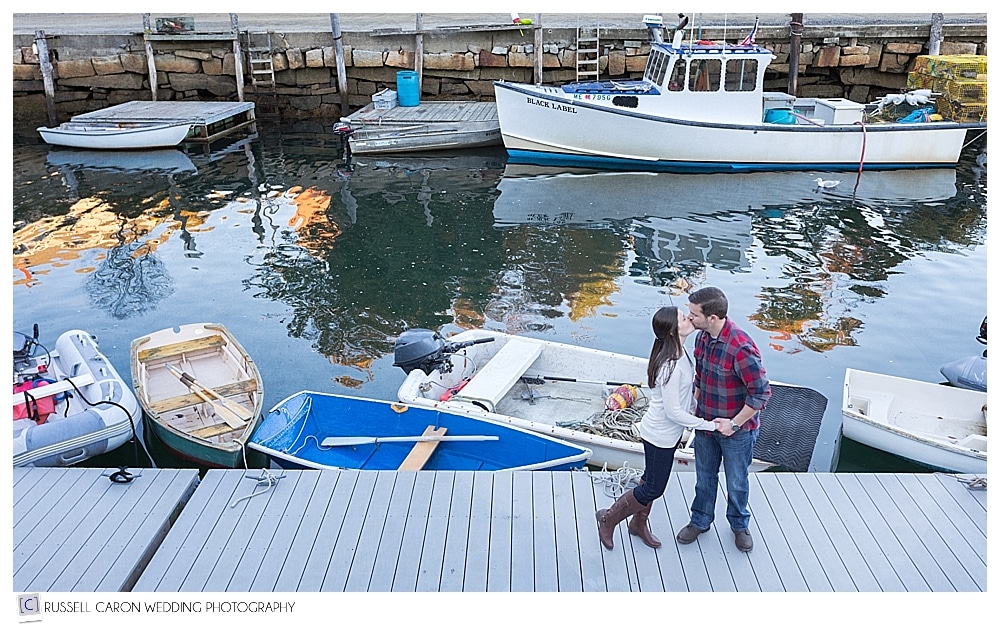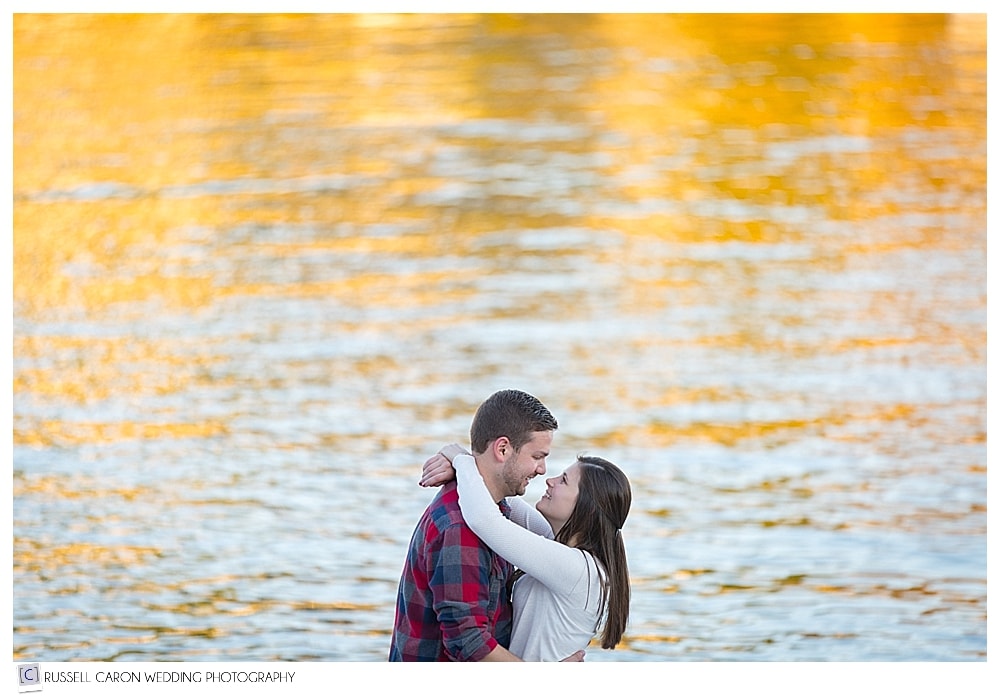 We love comments and shares! If you enjoyed this post on Renee and Anthony's Rockport Harbor Maine engagement session, please comment and/or share! Thank you!!
Maine wedding photographers, Russell and Liz Caron of Russell Caron Wedding Photography, would love to be part of your wedding day. While an engagement session isn't mandatory with our wedding photography packages, it gives us an opportunity to work together before your special day. The connection we build during an engagement session is invaluable, and a whole lot of fun! We had such a great time during our Rockport Harbor Maine engagement session, imagine yourself doing the same! For more information, please contact us right away!