Peaks Island Maine Wedding | Real Maine Weddings Magazine Wedding
We were so honored to be chosen by Real Maine Weddings Magazine, to be part of the Maine wedding photography team for their Real Maine Wedding of the Year 2017. Each year Real Maine Weddings has a contest for a deserving couple to win a $100,000 real Maine wedding. Emily and John, the winning couple, won a dreamy Peaks Island Maine wedding.
We, of course, are normally able to present images from start to end of a full wedding day. Here, as a photography partnership with Kim Chapman Photography, it was kind of like a "tag-team". Each of us took turns covering different segments, which is the reason for us not presenting elements from every part of the day. Yet, you'll get a good idea of what this fantastic wedding was all about! The first photo is just after Emily and John's first look, then after that it's sequential through the various parts of the day we photographed, ending with a fantastic sparker exit.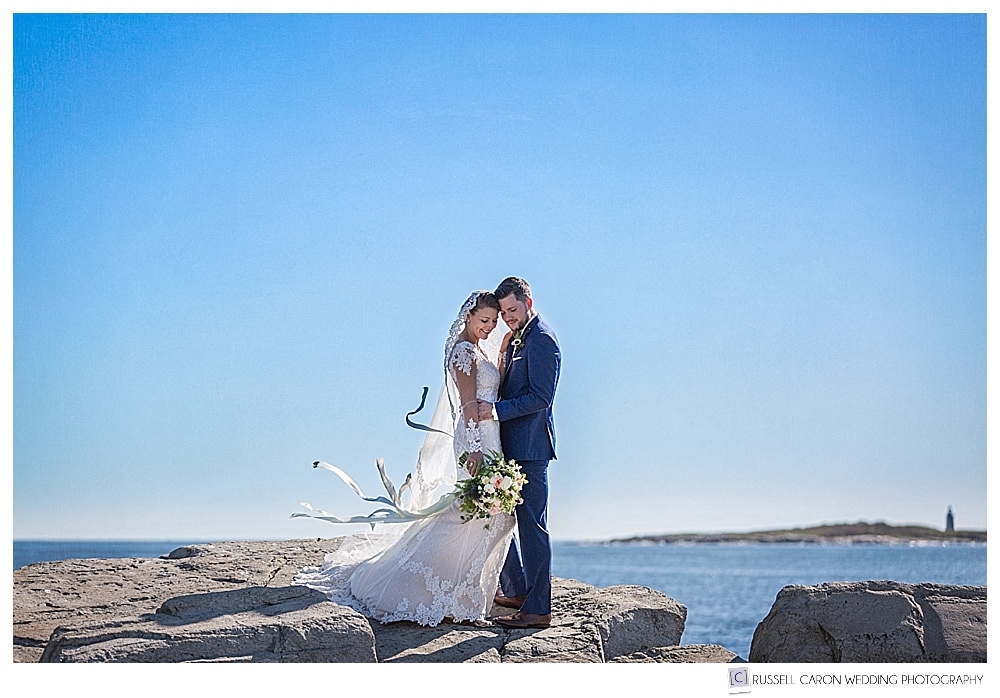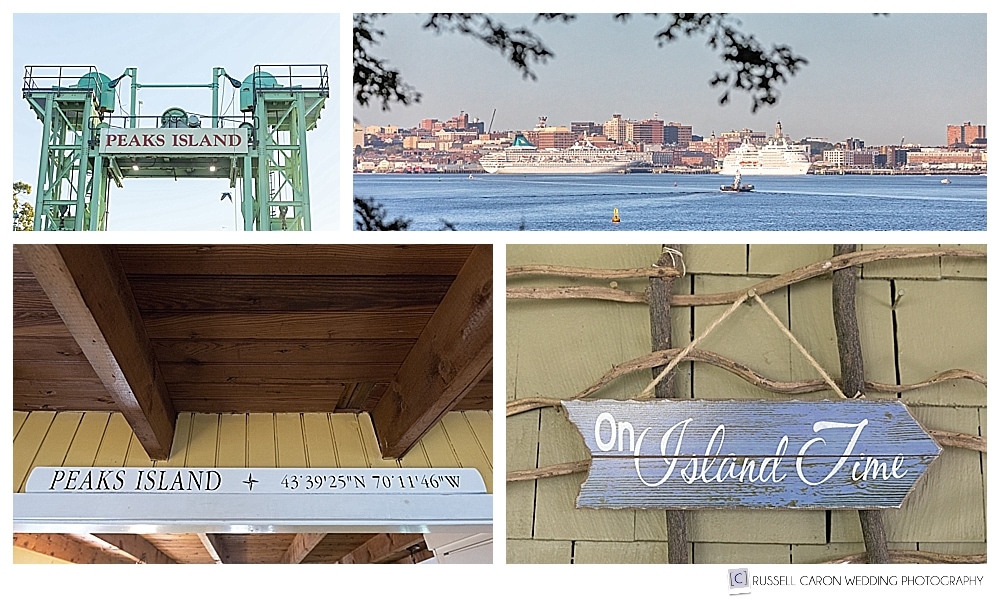 We were honored to be part of the Real Maine Wedding of the Year 2017! Please comment on Emily and John's Peaks Island Maine wedding, and share!! Thank you 🙂
Peaks Island Maine Wedding Photographers, Russell Caron and his wife, partner, and co-shooter Liz Caron, photograph weddings, and weddings only, from Boston to Bar Harbor and destinations worldwide. Let us tell you more about why choosing us as your wedding photographers could be one of the very smartest choices you'll make among your wedding day choices. Contact us today for more information and our availability for your wedding!
We were so grateful to work with some of the best wedding vendors in the state of Maine!
Ceremony Venue: St. Christopher Parish
Wedding Reception: Inn on Peaks Island
Planner: Sweetest Thing Weddings
Ceremony and Reception Decor and Flowers: Laurie Andrews Design & LA Design Lab
Bridal Party Flowers: Laurie Andrews Design & LA Design Lab
Lighting: Illuminated FX, Inc.
Music: The Music Man DJ
Wedding & Bridesmaids gown: Andrea's Bridal
Men's Suits: His & Hers by Andrea's Bridal
Men's Ties: Bowline Co.
Mother's Attire: Blush Bridal & Formal
Makeup: From This Day Forward
Hair: Kim Doll Onsite Wedding Stylist
Paper Goods: Zula Bell
Wedding Bands and Bridal Jewelry: Day's Jewelers
Wedding Cake: Mainely Wedding Cakes
Cake Topper: STEAMfruit
Rentals, Tableware, and Linens: Savvy Event Rental
Videography: Timeless Media
Favors: Maine Wedding Artist
Bridesmaid's Handbags: BHive Design