Award Winning Wedding Photographers!
Russell Caron Wedding Photography is now a team of two award winning wedding photographers! Last week was the annual convention time of the Maine Professional Photographers Association, the state chapter of the parent organization Professional Photographers of America. We both entered but of note this was Liz' first year entering professional competition, having used previous years' conventions to learn about what makes award-winning images and why wedding photography images are generally a harder category in which to earn strong image competition scores.
Here are Liz' entries: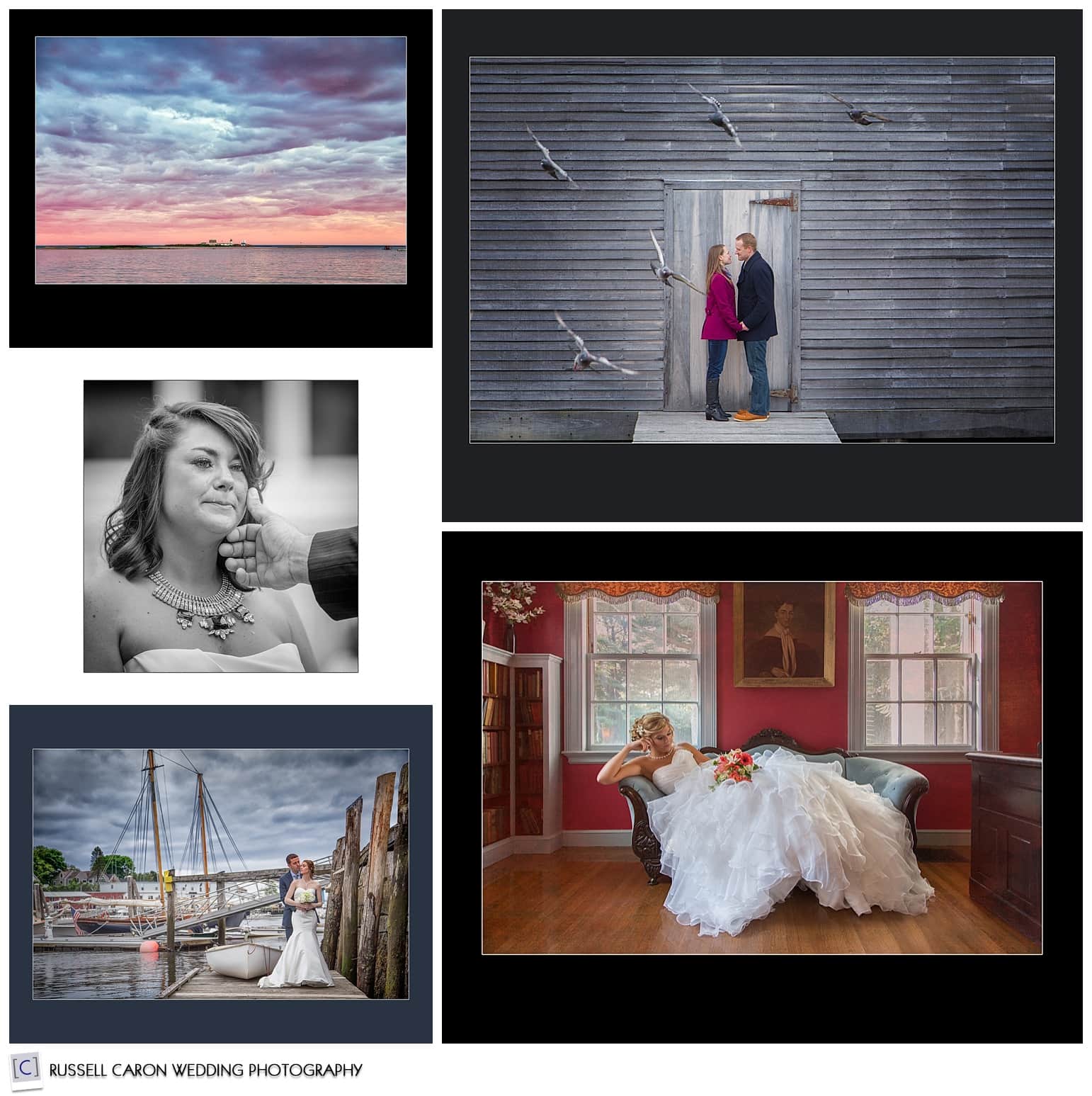 (Above) While the sunset shot isn't a wedding image, not that it really matters, but it was in fact taken during a wedding while Liz and I were heading to water's edge with our bride and groom. All the others shown here are, of course as can been seen, wedding or engagement session images that Liz was directly responsible for capturing.  Which means envisioning the look, feel, and composition of the image and then setting it up. Job well done, Liz! The image at bottom right of the above collage of lovely bride Kate in the red-walled library was actually the highest scoring image of both Liz and I! And, this image earned Liz the Court of Honor award for weddings!
These are Russ' entries: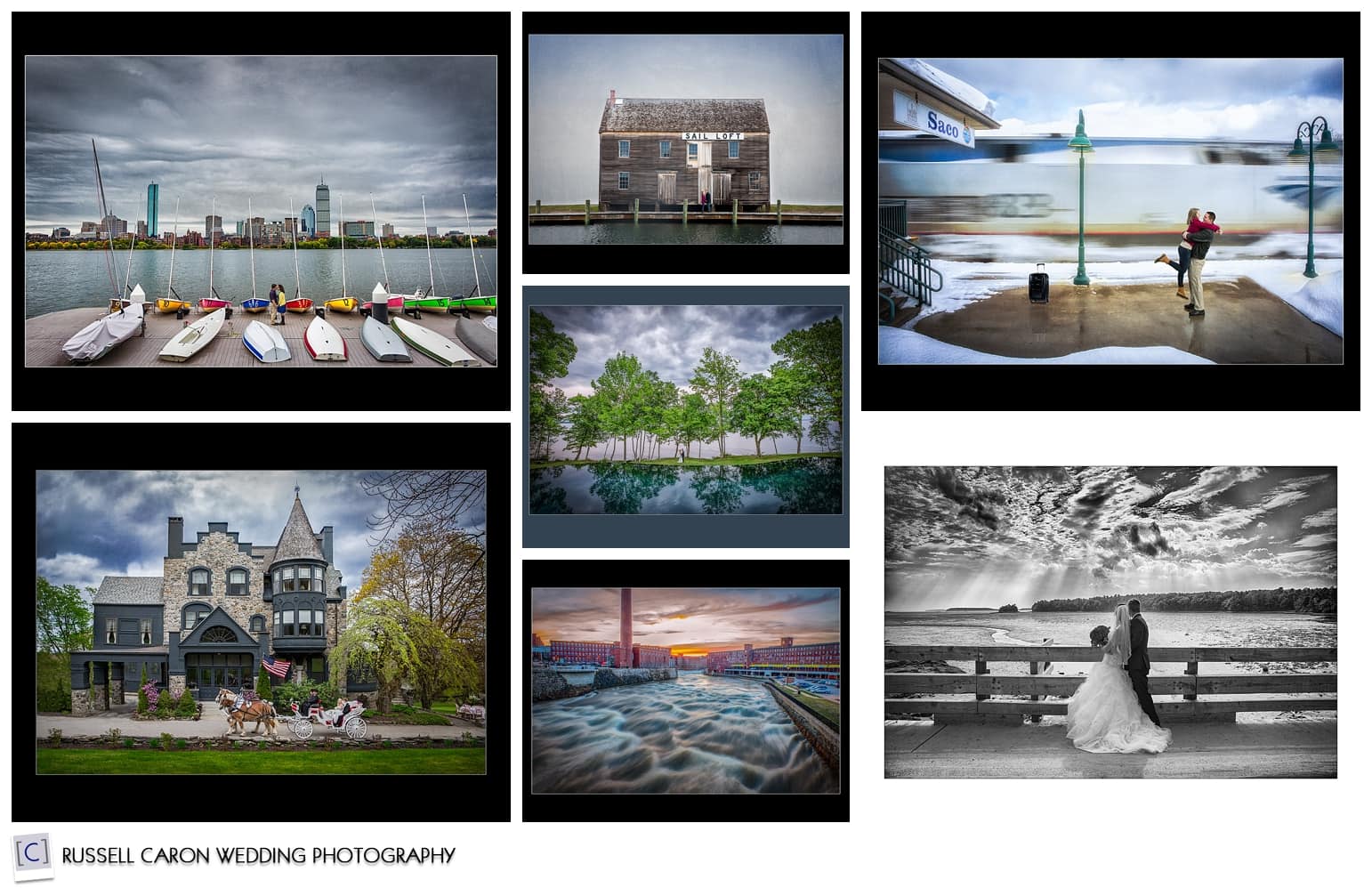 Like Liz', Russ' entries were comprised of wedding, engagement, plus one 'scenic' the one of course in the upper right of the raging Saco River taken about a year ago to the date, with the others a mix of wedding and engagement photos.
Why do we enter our images into professional competition? On a wedding assignment, we consider that we have multiples clients; multiple equally-important people for whom we are photographing the wedding. This includes: the bride and groom; their families; their friends; us for our own pleasure and of course marketing potential…(show what we love doing and others will follow…) and with competition, we can add that we are shooting to 'win'. This new challenge we make for ourselves, this new accountability clearly makes us better and even still more hard-working photographers than ever before. It's not only a win-win, it's a 'win-win-win-win' for everyone involved.
Like rental car company Avis used to say, 'we try harder'.
Russell and Liz Caron are award winning wedding photographers and owners of Russell Caron Wedding Photography. Let this dynamic pair join your wedding day and help in creating the perfect memories of your special day. For more information, please contact us right away!