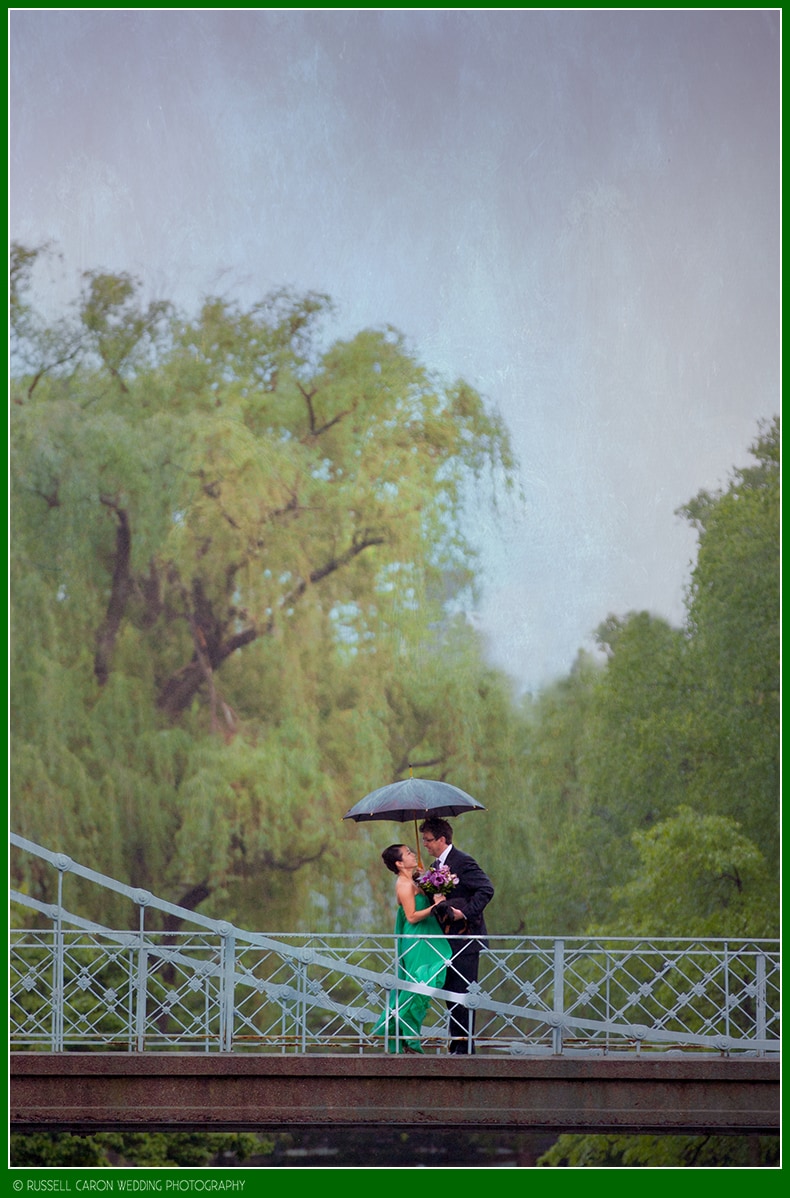 Boston Wedding Photographer
While the weather may have been rainy on Saturday, May 25, 2013, in Boston, that didn't prevent us from taking Nora Grace and John outside to the Public Garden.  Armed with an umbrella, they strike a handsome pose on the bridge, with their dog Wilson, above.

The intimate ceremony, also held at the Taj Hotel, included family and close friends.  The expressions, above,were priceless!  Below, we managed to direct Nora Grace and John into position, as we held the camera out of the window on the 7th floor to capture the image.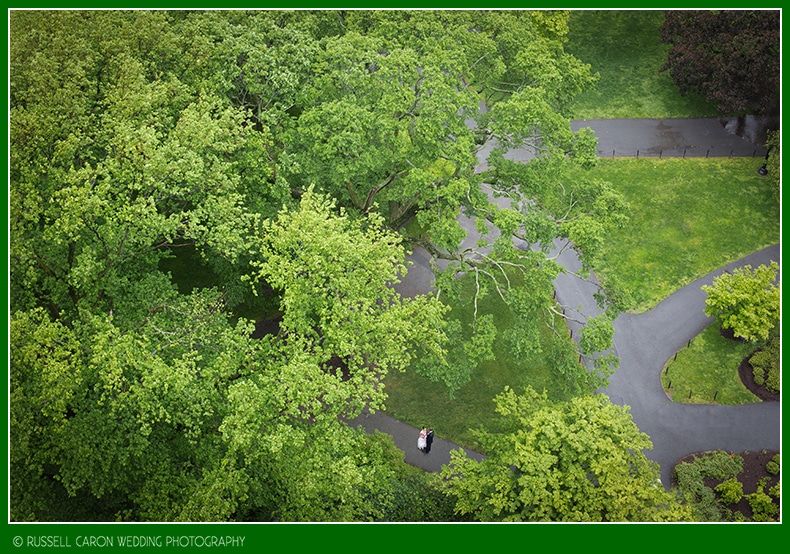 The roof deck of the Taj Hotel Boston, makes a lovely venue for a small wedding reception, as you can see from photos above.  The skyline photo, just above, was taken as dusk settled over the city of Boston. Russell Caron Wedding Photography would love to be involved in your big day, just as we were for Nora Grace & John.  We will travel to whatever location you can think of whether it be the Taj Hotel or a resort in the Caribbean or a villa in Italy.  For more information, please contact us right away!