Maine Wedding Photographers | caron&co photography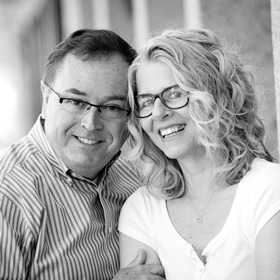 Couples in love. Couples committing to each other, and a lifetime together. Acting as your visual journalists, creating cherished, life-long memories with our image based storytelling, is one of the highest honors for us. To capture the emotion, the love, the joy that your wedding day brings is something that we accomplish quietly & effectively ensuring that our wedding photography integrates smoothly with your special day. We shoot with an unobtrusive editorial/documentary style and blend in well-planned, gorgeous portraits, details, moments, and artistic bride and groom poses that look fluid and natural. We love meeting with our prospective clients as we get to know them by listening to their stories and visions for their wedding day memories that we'll bring to life with our photographs.
Hi, I'm Russ. I've been called diplomatic, young at heart, and fun to be around. I come from a family of five boys, and I am the father of seven children; three by birth and four adopted children. I enjoy cars, technology, reading, cooking, graphic arts, business, music, coaching and teaching, walking, and, of course, photography. Oh yeah, and I just love Maine wedding photography; as I have since my high school years.
A life-long Mainer, I'll help you feel at ease before your wedding begins, and create magic while photographing your beautiful artistic portraits, one of my specialties, and throughout the whole day. We'll have fun, and you'll be beyond amazed with what we create for you. I'm patient, understanding, calm, a quiet but very effective leader. I take great care of, and pride in, the role I play on your wedding day.
In January 2022 I proudly became only one of 16 people in the world with the Master of Wedding Photography degree from the world's oldest and largest photography organization, the Professional Photographers of America. This adds to my original Master Photographer degree, and my Certified Professional Photographer and Certified Drone Photographer certifications. Past president of the Maine Professional Photographers Association, and twice named Maine Wedding Photographer of the Year.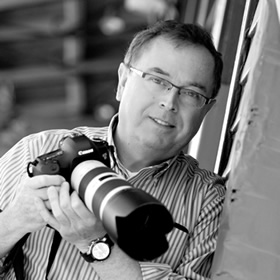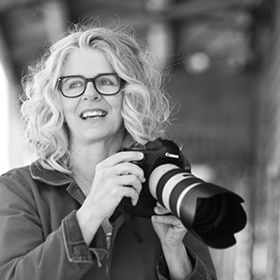 And I'm Liz. Having older brothers meant that I was always tagging along… climbing trees, playing tag, raising homing pigeons, and horses, and traipsing through the salt marsh and woods near our home. Raising two daughters on Mount Desert Island meant that I spent time with them collecting sea glass on the beaches, hiking, sailing and kayaking, cooking and baking everything from scratch, and counseling about boyfriends. Why does this mean that I'll be the best wedding photographer for your special day? I have a fun and flexible attitude, while maintaining an easy going, engaging manner. I'm a calming influence with the groom and groomsmen, and helpful and reassuring with the bride and bridesmaids.
I specialize in those in-between moments that you don't even realize are happening, as well as those emotional instances that take your breath away. I craft some of these gorgeous photos into a beautiful vintage-inspired black and white slide show set to music, that you'll absolutely treasure!
Maine Wedding Photographers
Russell and Liz Caron, are romantics at heart who love photographing people in love. Are you getting married? No matter where your wedding is located, we'd love to travel there and take breathtaking wedding photos. For more information contact us right away!