Maine Wedding Photography Team | Maine Wedding Photographers
We're Russ and Liz, and we like to do things a little differently as a Maine wedding photography team. Every wedding we photograph is a chance to tell a beautiful love story. Your love story! So, we do things our way. Read on to find out how we work together and with you.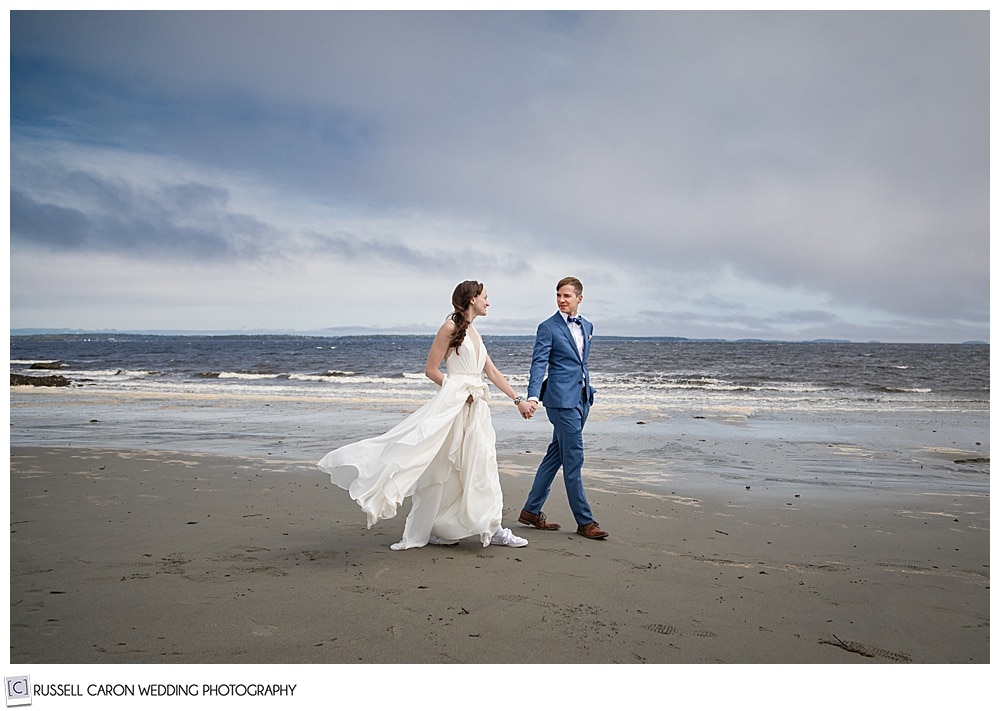 Photographing Weddings Only
At Russell Caron Wedding Photography, we photograph weddings, and weddings only. Does this make a difference to you? We think so!! Photographing weddings 100% of the time keeps us fresh, creative, and excited. And on top of our wedding photography game!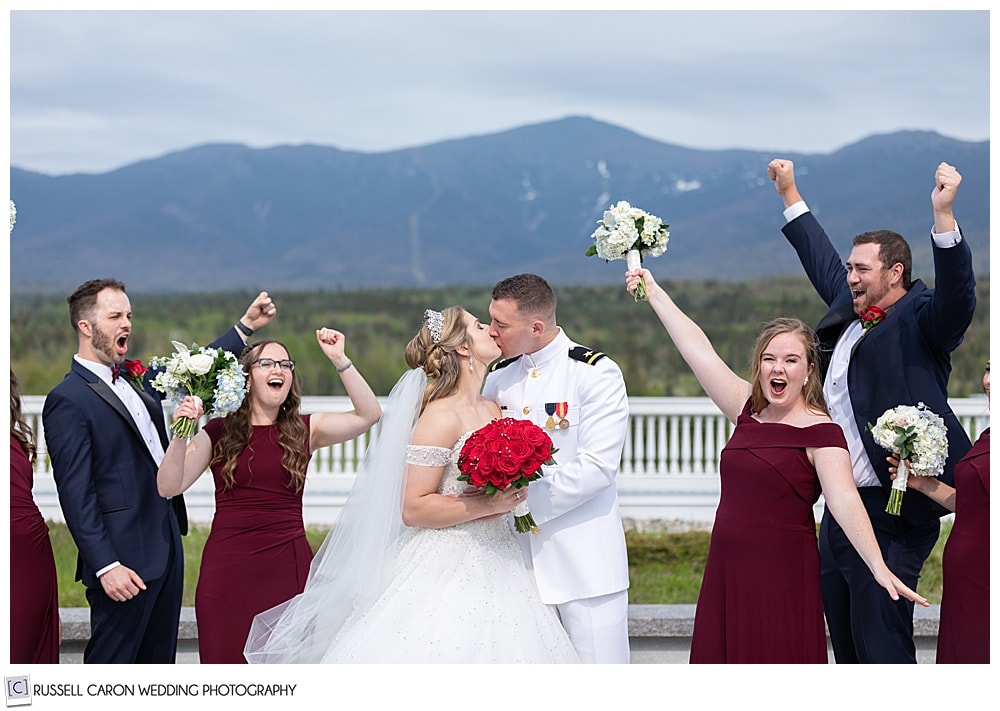 Award-winning Maine Wedding Photography Team
When you contract for two photographers with Russell Caron Wedding Photography, with our Signature Duo Package, you get Russ and Liz, an award-winning Maine wedding photography team–100% of the time. How does this impact you? It means that you get a Maine wedding photography team that's very in-tune with each other, and with you! Working together exclusively ensures that you always get photos that are consistent with our unique style. We work like a "well-oiled machine". We instinctively know what the next move will be, watching each other, and being totally in-sync.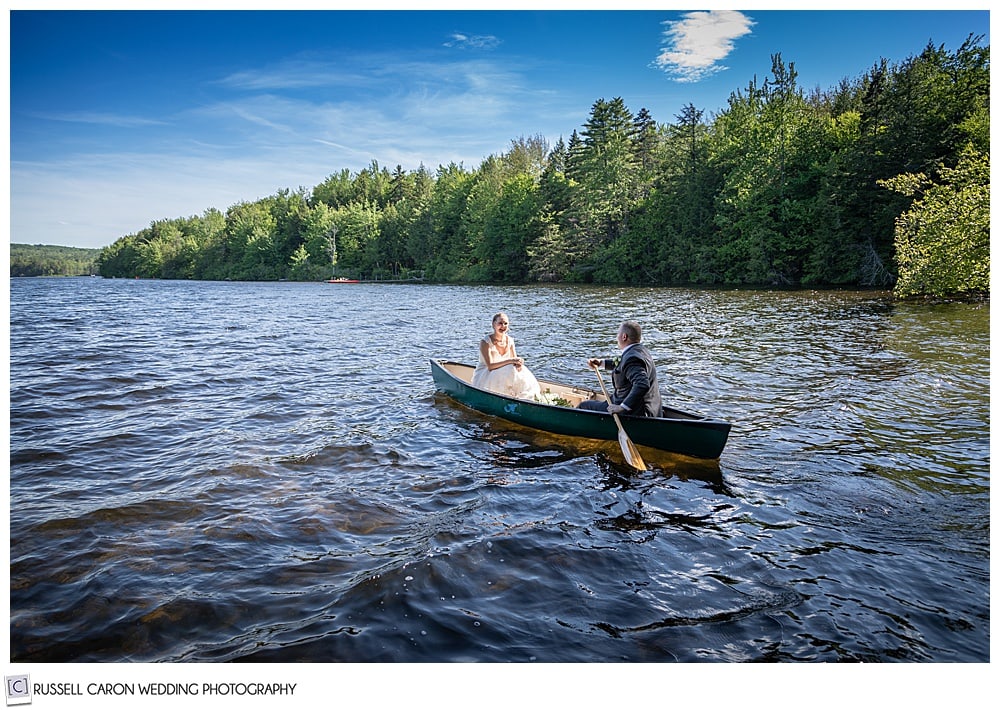 Maximum Coverage
Your Maine wedding photography team arrives and leaves together, at the same time. This means that your wedding has maximum photography coverage. With some other wedding photographers, your second photographer arrives later and leaves earlier.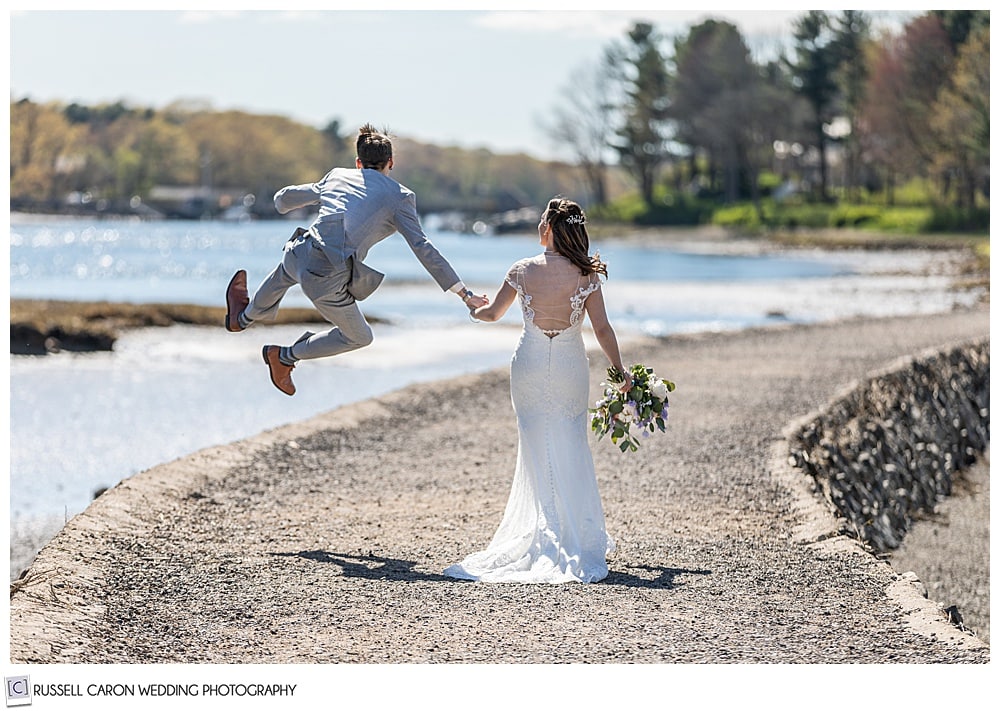 Delivery of Your Photos
You're dying to see your photos and relive your day, because it went by. So. Fast. We deliver!! Your photo delivery begins usually within 24 hours with a preview photo of the two of you posted to social media. A blog post, with your story, and our top picks of your day is posted within 72 hours, and often much sooner. A black and white vintage-inspired slideshow, of the in-between moments of your wedding day, set to music, will be posted within a week of your wedding. The photos just keep coming!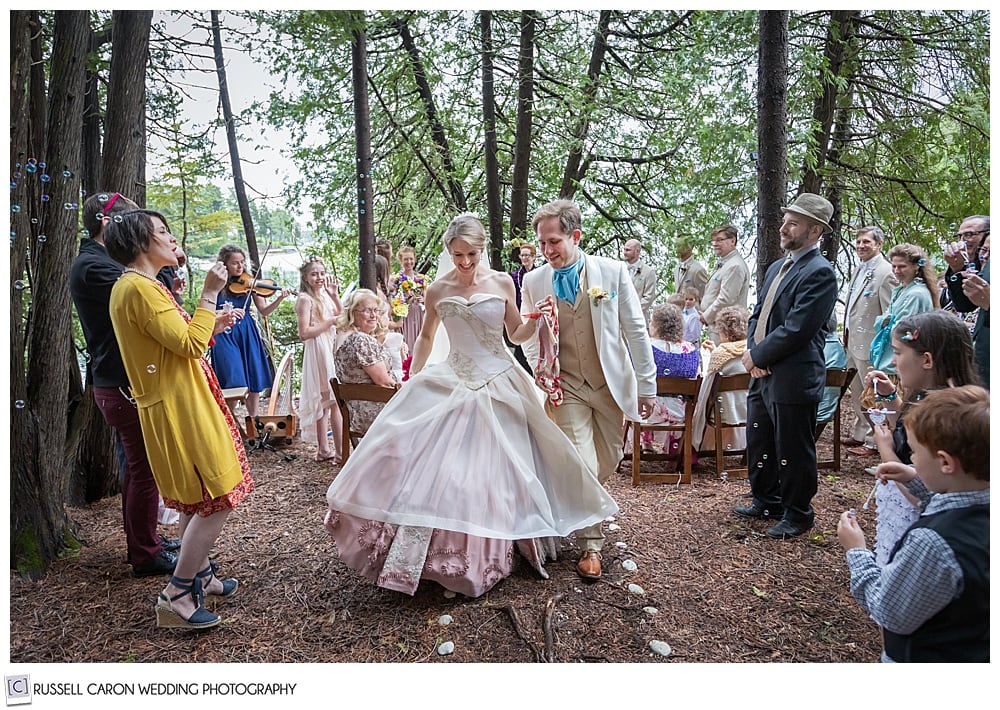 Quick to Respond
Whenever and however you contact us, we respond immediately when possible. Your correspondence is very important, so we respond as quickly as possible, letting you know that we're on top of our business, and your wedding!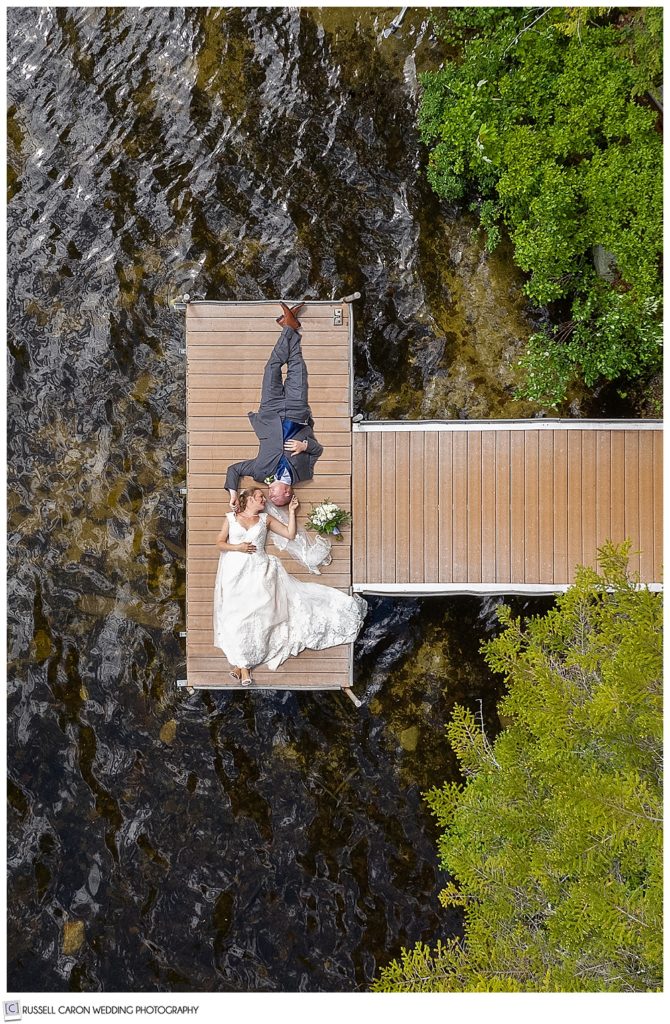 Amazing Drone Wedding Still Photos
How about those drone photos?!? When the conditions are right, you'll get an incredibly different photo. One that really plays up the environmental portraiture. If you give us the time and place, we'll get you a stunning piece of art in remembrance of your wedding day!
Russell and Liz Caron, a Maine wedding photography team, are romantics at heart who love photographing people in love. Are you getting married? No matter where your wedding is located, we'd love to travel there and work with you creating breathtaking wedding photos. For more information contact us right away!