Maine Wedding Photographer of the Year 2017 | Maine Wedding Photographers
We're excited to announce that Russ has been awarded the Maine Professional Photographer's Association, Maine Wedding Photographer of the Year 2017. Yay! We can't stop smiling!
Have we mentioned about how we love photographing weddings(!)? When we shoot, we have multiple clients. Our clients are the bride and groom, of course, as well as their families, friends, bridesmaids and groomsmen, guests. It also includes those who couldn't attend but will enjoy the photos from afar. They'll even feel like they were actually there. That's part of our job, and one we take very seriously!
Photographing weddings to win!
We are also shooting to make stunning images that will help us foster our professional growth and development. We do this by taking the best of the best and we enter them into professional competition! While the emotion and real moments we capture always stand among the most likely to score well, there's another category we also love to enter. These are our artistic and "environmental portraits".  Here is an example of an environmental portrait: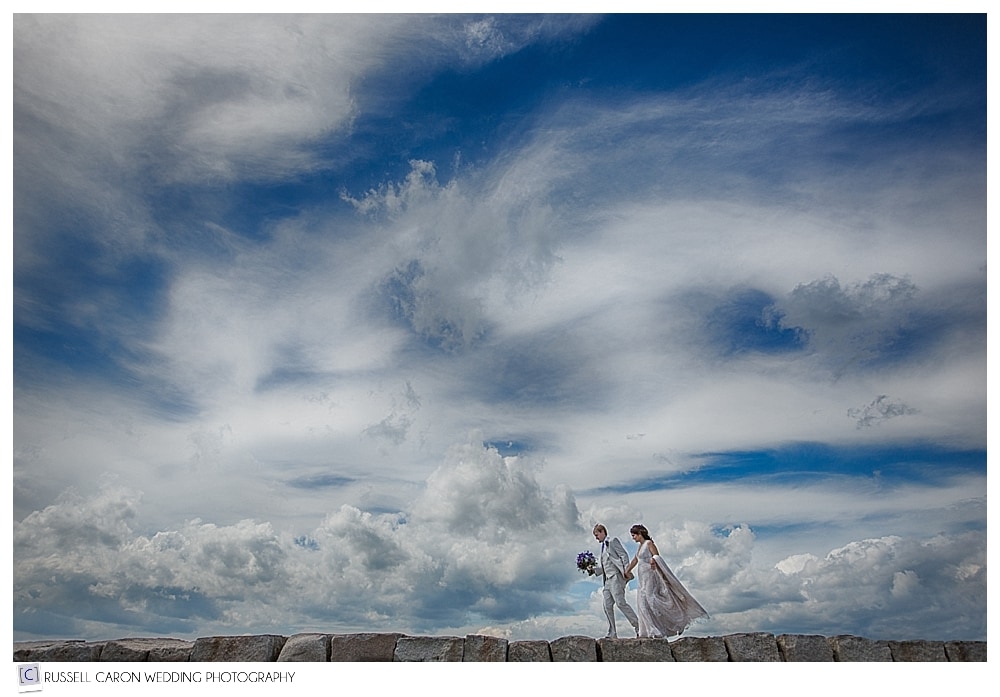 There is a serious amount of photographic talent in this state; and the wedding photography competition is really tough. We raise our own bars and raise the bar of wedding photography among each other when with the friendly yet spirited competition. Everyone wins.
Maine Wedding Photographer of the Year 2017!
The 2017 Maine Professional Photographer's Association (MPPA) annual convention and image competition was held in Portland, Maine in March, 2017. In 2016 the MPPA brought in a new award category, that of Maine Wedding Photographer of the Year. Russ very proudly took this award home, for the second time!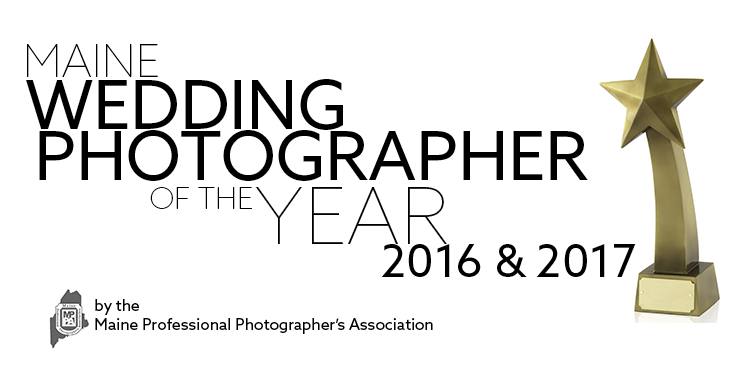 More awards!
Additional awards included the Wedding category Court of Honor, as well as the highest scoring image that was made for a client. And not to mention the highest scoring image by a Certified Professional Photographer. What does this mean for you, our clients? It means that while we have fun on your wedding day, we also take our role as your visual storytellers, very seriously. You benefit directly from us entering photographic competitions. As photos are judged by a panel of national photography experts, we get validation that our images contain the twelve elements of style for award winning images. Those elements include impact, story telling, technical excellence, creativity, and composition. This is why you hire us!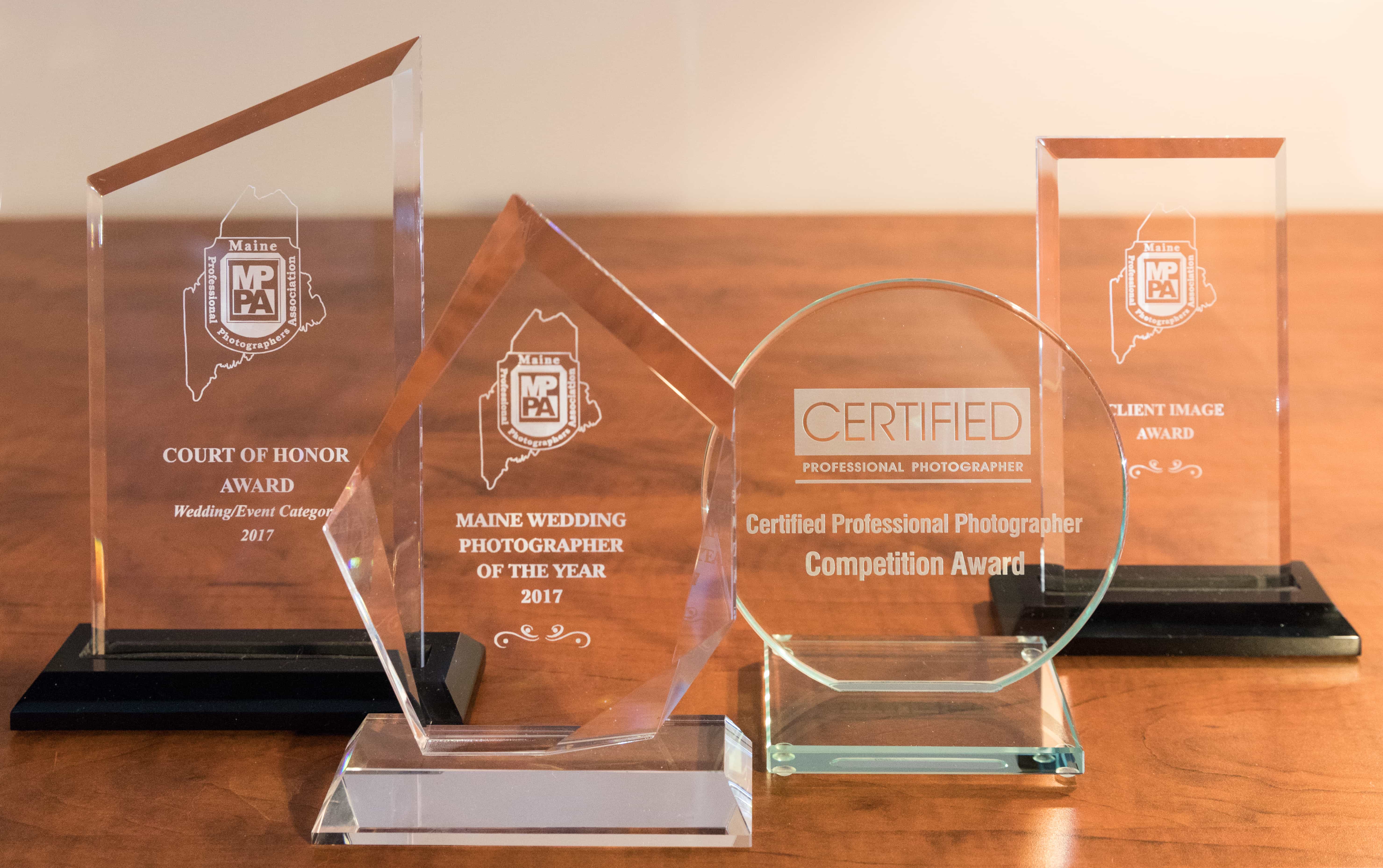 So, while we're out and about during the super-fun "artistic set" with you on your wedding day, and we might do a little "happy dance". Now you'll know why! This means that we made an image that really rocks, and just may be an award winning image for you, AND for competition.
We love comments and shares!! If you enjoyed this post about the Maine Wedding Photographer of the Year 2017, please let us know in the comments below. Thank you!
Maine wedding photographers, Russell and Liz Caron, put the fun into wedding photography for Maine wedding couples. Feel the love as this dynamic pair effortlessly capture each of your cherished moments, producing natural poses and unparalleled art for your special day. For more information, please contact us right away!