Marshall Point Light Engagement Session | Point Clyde, Maine
Charissa and Joedy traveled from Boston to Marshall Point Light in Port Clyde, Maine. Sunday June 12, 2011 was not ideal weather for their engagement session. Rather than letting steady drizzle and 48 degree temperatures deter them, they embraced the moment! Assistant photographer and portable lighting assistant extraordinaire Patty Takacs and I took all advantage of the environment. We made some really memorable photos in the very place Charissa and Joedy were engaged.
We're looking forward to a wonderful wedding with them, early next summer at French's Point in Stockton Springs. We know we'll have a blast photographing them, just as we did this evening! And spending their wedding day with them at French's Point will be a wonderful beginning of their married life together. They just have that special connection that is so beautiful to see. Here's our story of their Marshall Point Light engagement session. Congratulations Charissa and Joedy!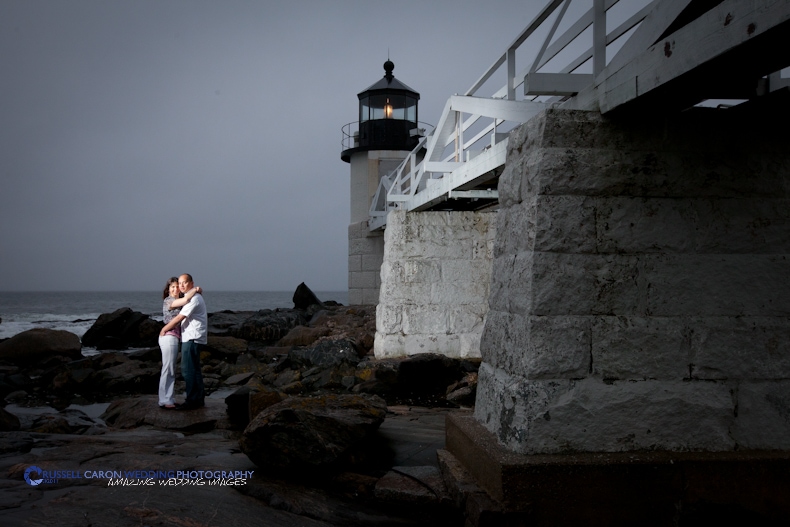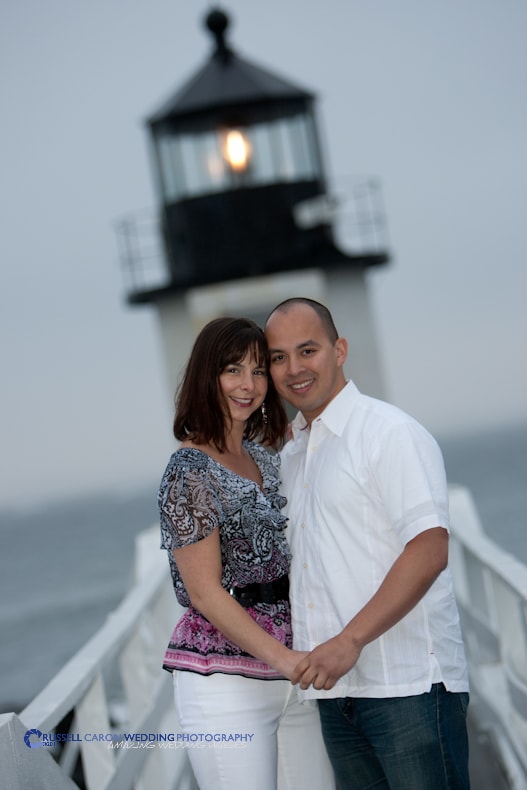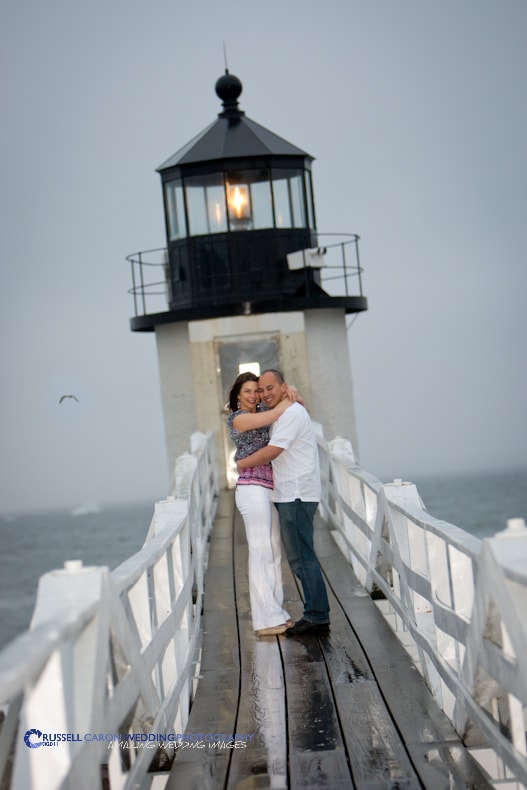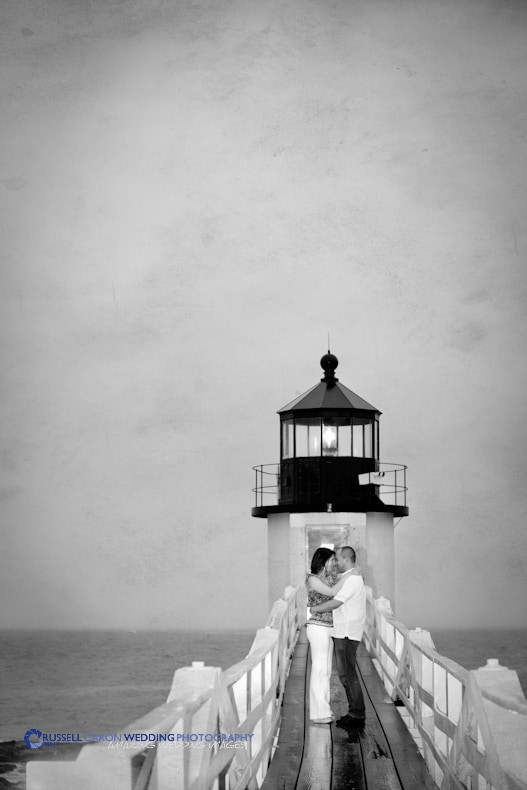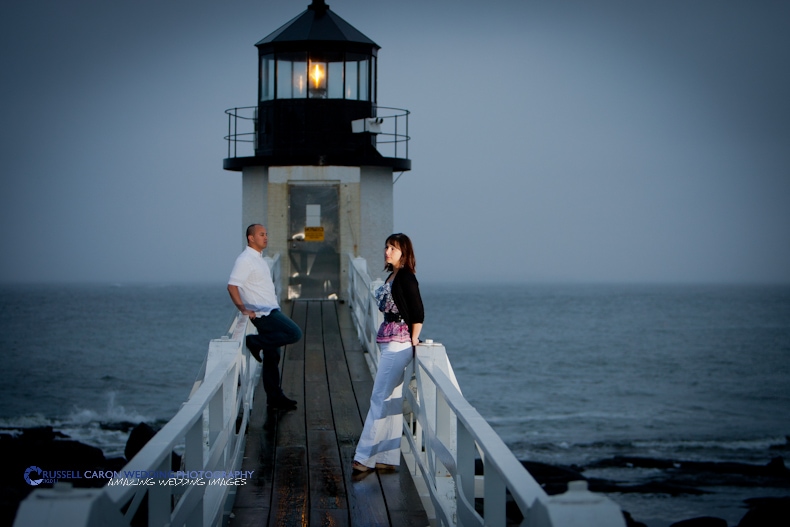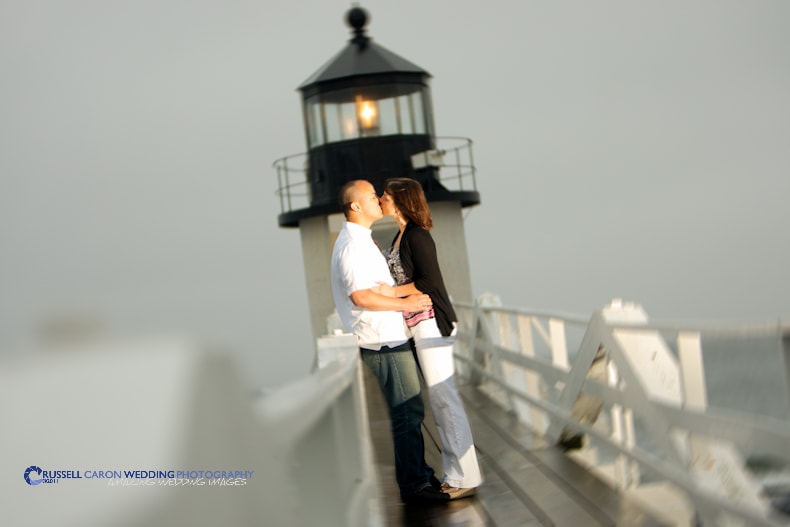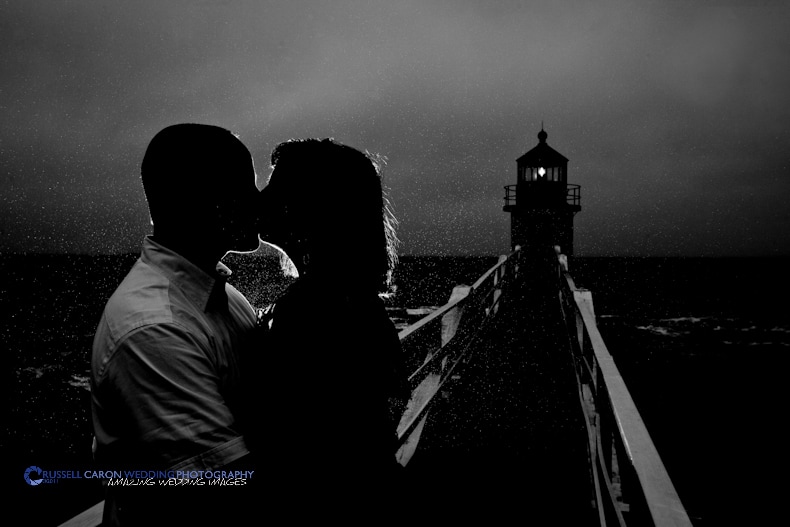 Read the buzz about the above photo here at the REAL MAINE WEDDINGS Facebook page….scroll down to the June 14, 2011 post…:)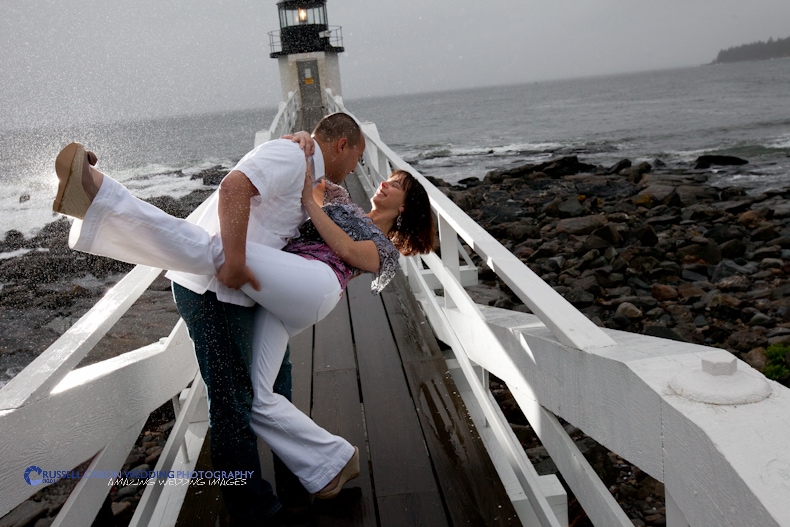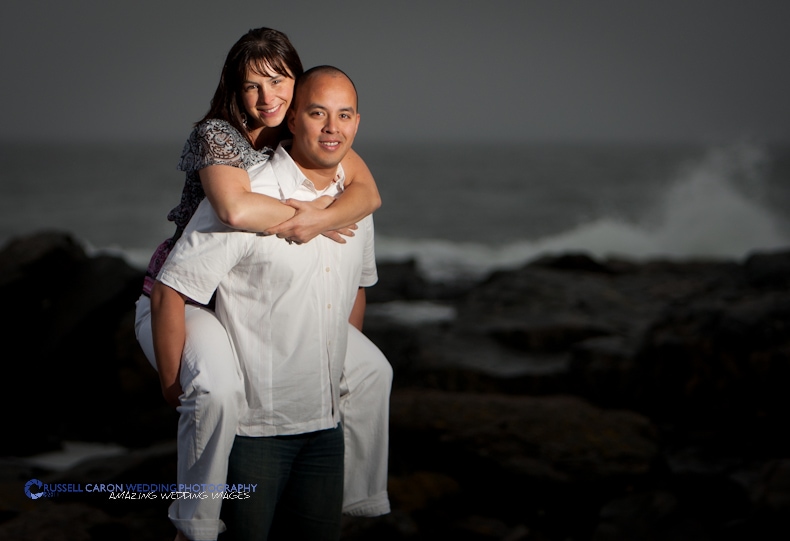 Above image by Patty Takacs/kivalo photography for Russell Caron Wedding Photography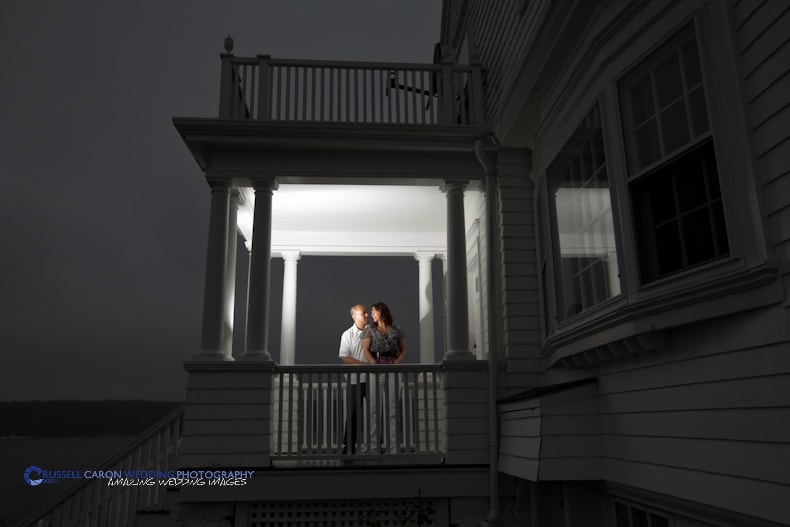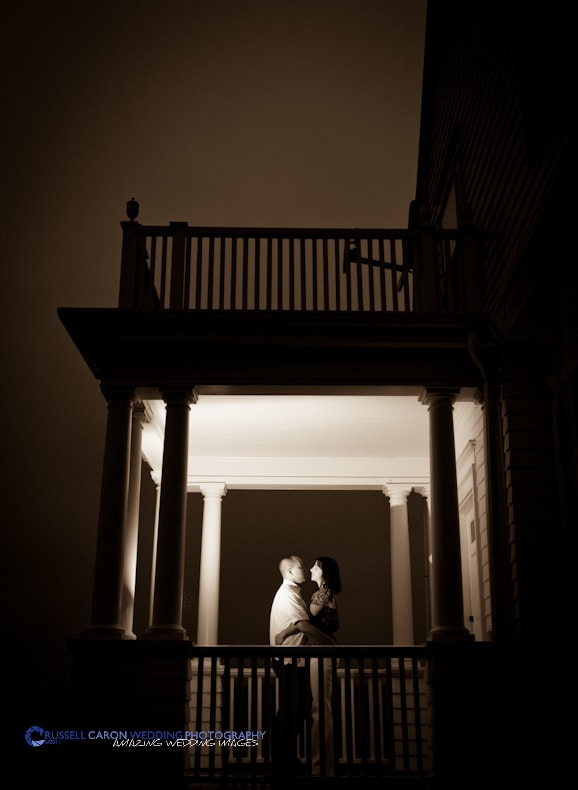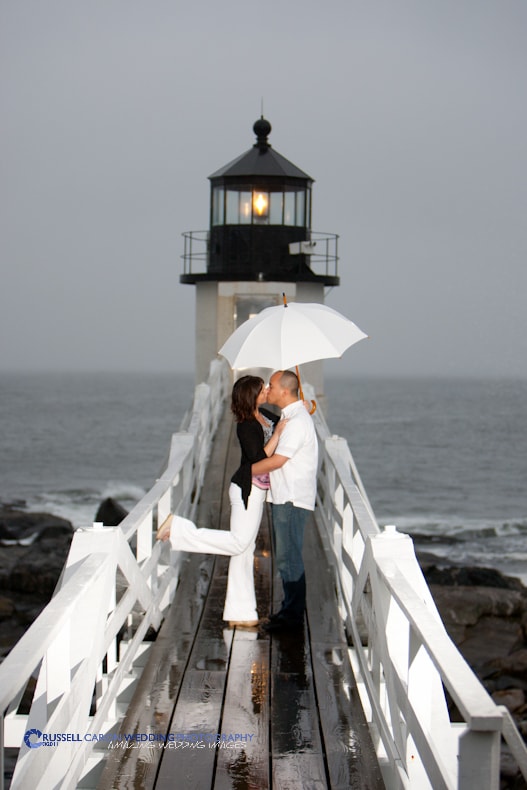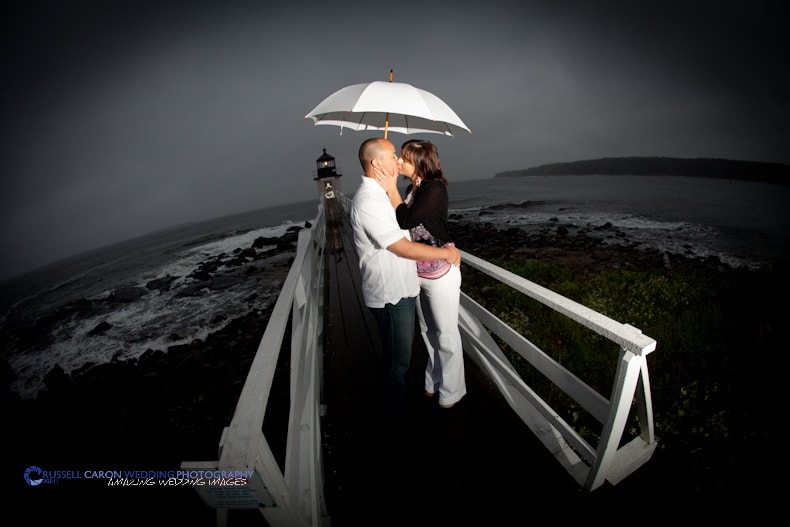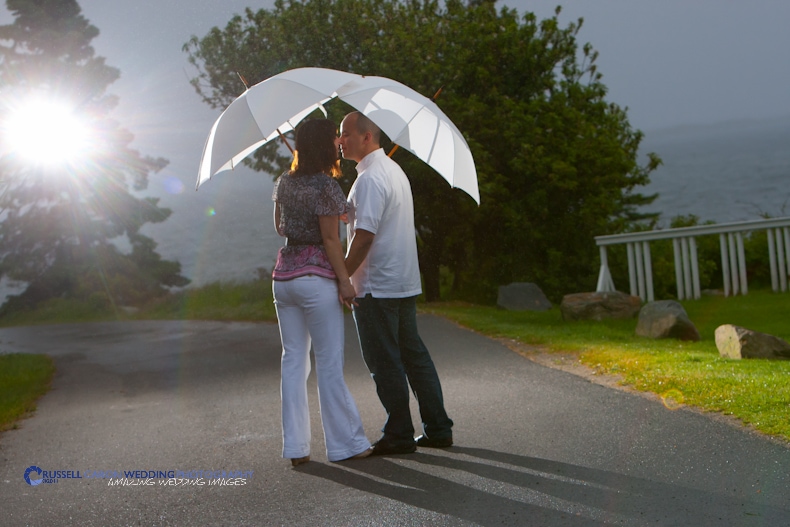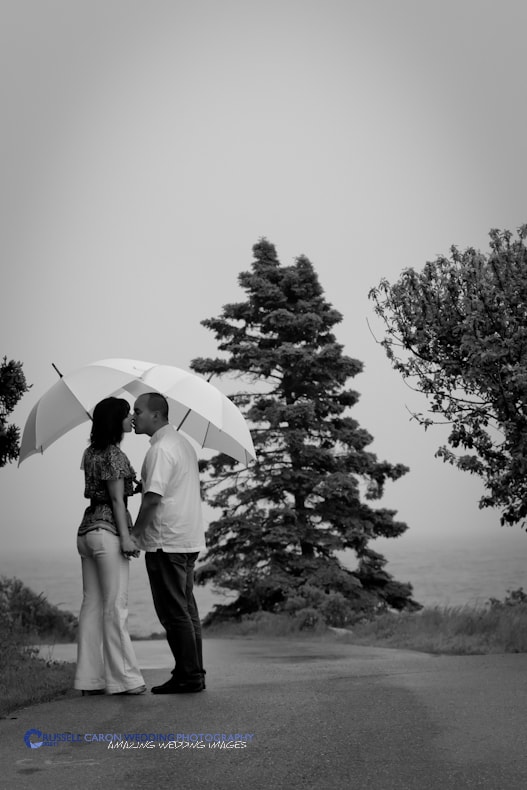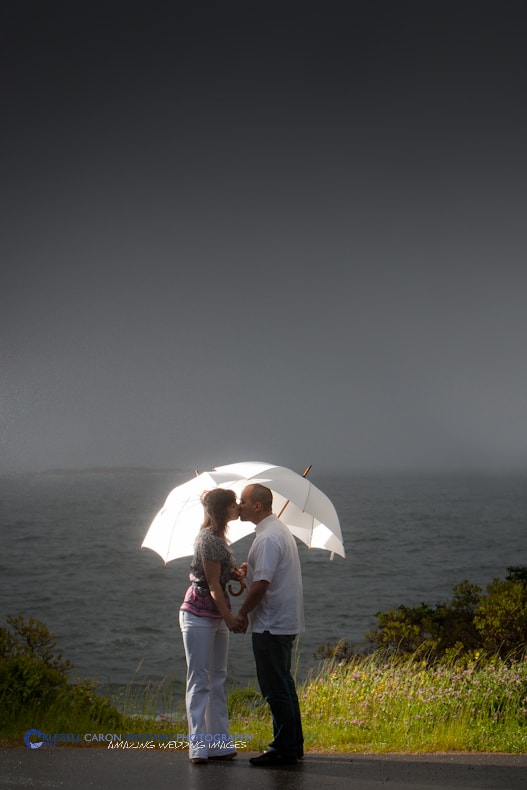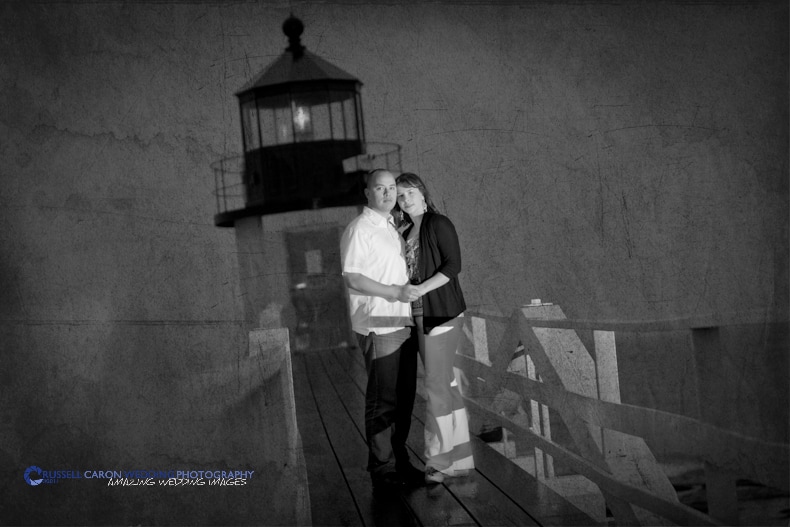 We love comments and shares! If you enjoyed this Marshall Point Light engagement session with Charissa and Joedy, please comment, and share! Thank you!
Maine wedding photographers, Russell and Liz Caron of Russell Caron Wedding Photography, would love to be part of your wedding day. While an engagement session isn't essential with our wedding photography packages, it gives us a wonderful opportunity to work together before your special day. The connection we build during an engagement session is invaluable, and a whole lot of fun! We had such a great time during our Marshall Point Light engagement session, imagine yourself doing the same! For more information, please contact us right away!