Engagement Session at Hermit Island Maine

Julia wanted to know if we could have their engagement session at Hermit Island Maine? A new Maine place to explore? We said absolutely! Julia and Patrick's families came to a Maine campground summers while they both children.. and so their story begins… they chose this special and secluded location for their engagement session location, and picked another great coastal Maine location for their September, 2013 wedding.  Here are some favorites from their session on a recent pleasant spring Saturday.
Julia and Patrick had chosen Hermit Island as the venue for their engagement session.  We had heard of, but had never been to, Hermit Island and figured that it was a typical Maine coastal "tourist spot".  As we pulled into a parking spot at the Hermit Island Campground, we knew we were mistaken.  Hermit Island looks more like Cape Cod than mid-coast Maine.  There were plentiful beaches, lots of dune grass and sweeping vistas of the sea.
It was late April, and although the day was sunny, there was a chill in the air.  We reached the designated meeting place a bit early, and took advantage of the time by wandering  around (cameras in hand) and scoping out good shooting locations.  Julia and Patrick arrived at the appointed time and we took to them right away.  Super casual and easy to talk to, we knew we were going to love photographing this couple!
This area is steeped in history for this wonderful couple, as they had spent considerable time here as youngsters.  They knew every special place here on the island.  They brought us to their favorite beach, the "Kelp Shed" (which serves as the reception area, common room, and snack bar), the anchor (located near the Gift Shop), and favorite camp site.  Along the way, we fell in love with this rustic little island.  We kept careful notes as we had a wedding scheduled at this very spot for the middle of June, and didn't want to miss any spectacular areas for special photographs!
We photographed them at all their favorite venues, talking and laughing along the way, as well as walking on the beach hand-in-hand, in the dunes, and at one point on a small knoll under a bower of trees.  We had so much fun meeting this wonderful couple, and we can't wait for their wedding in September!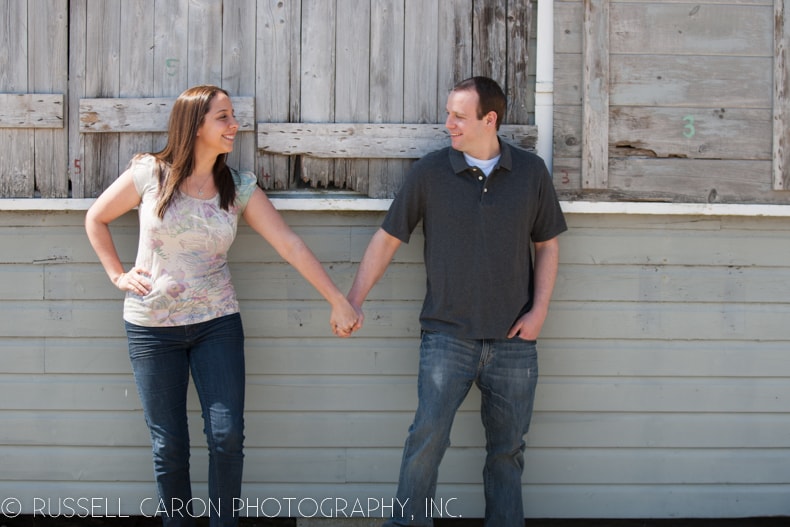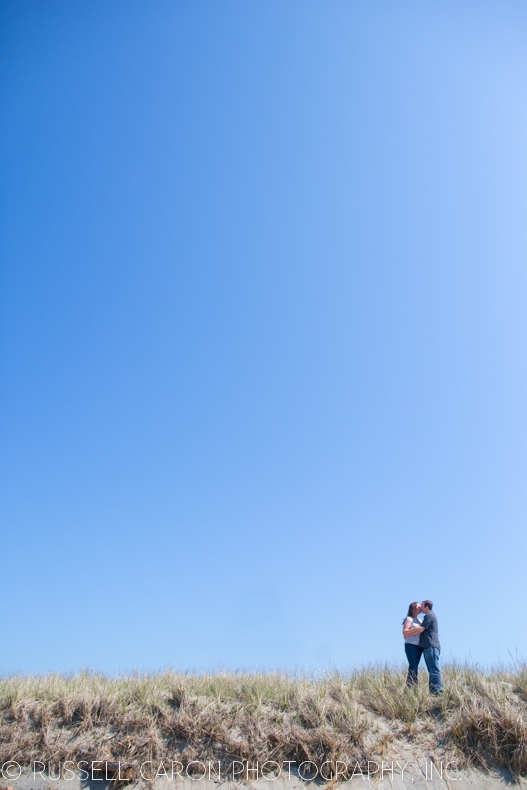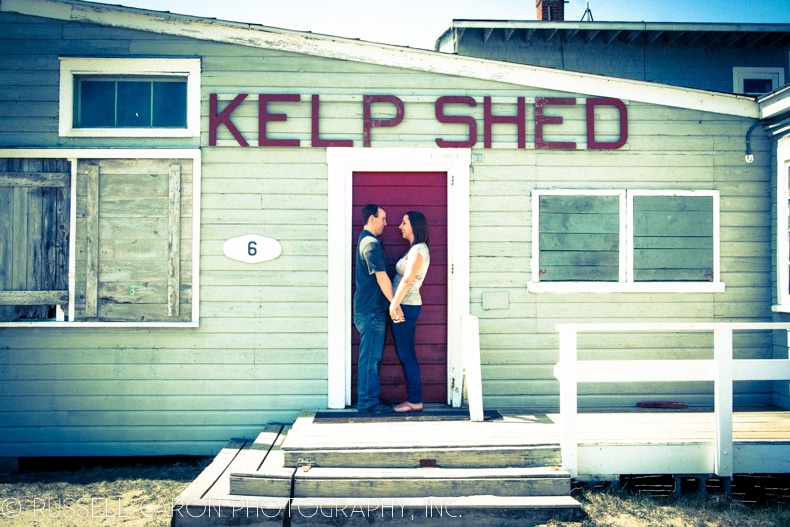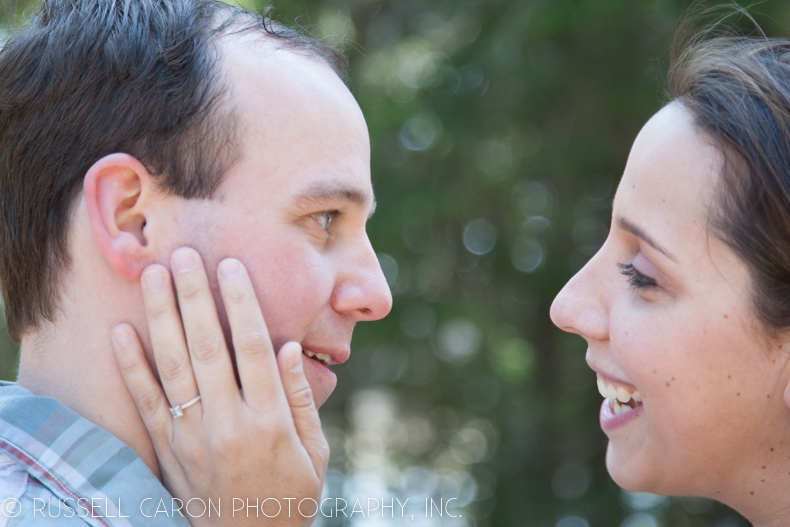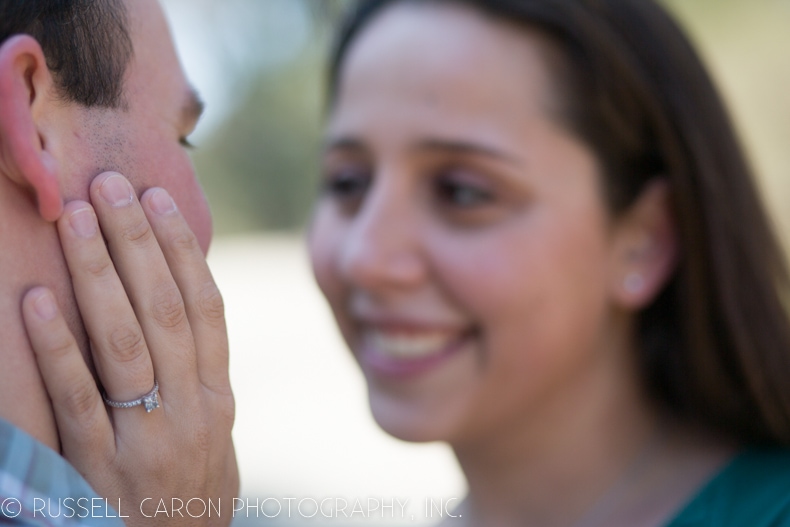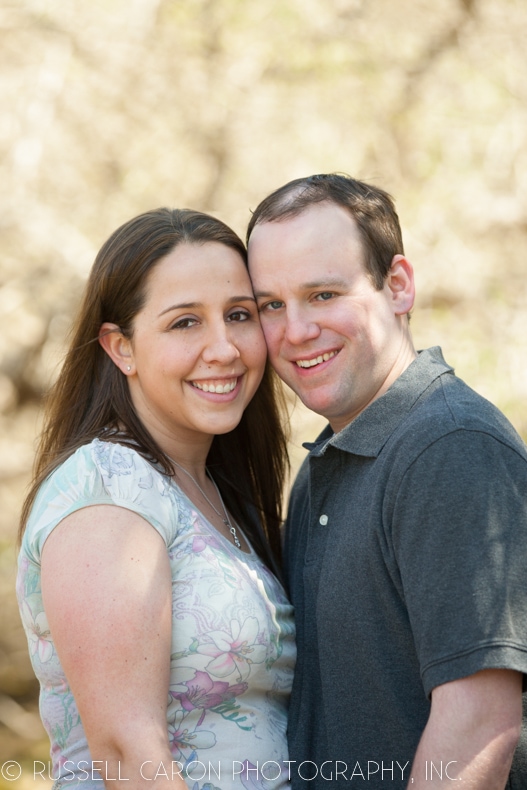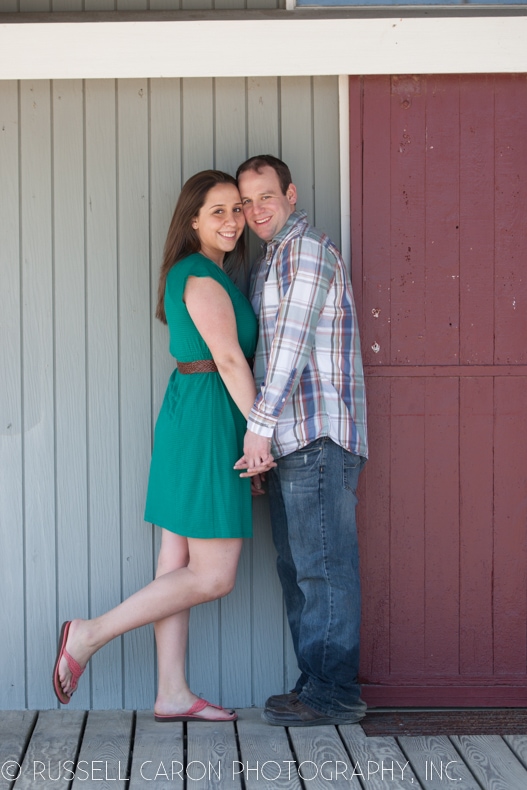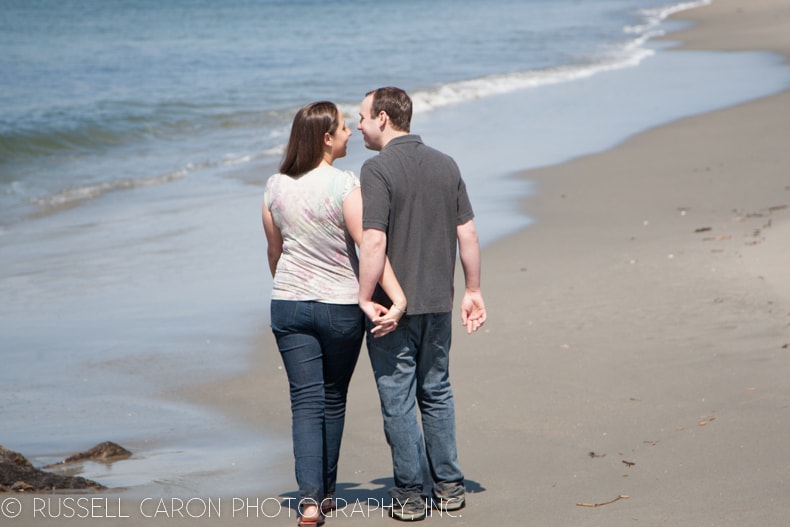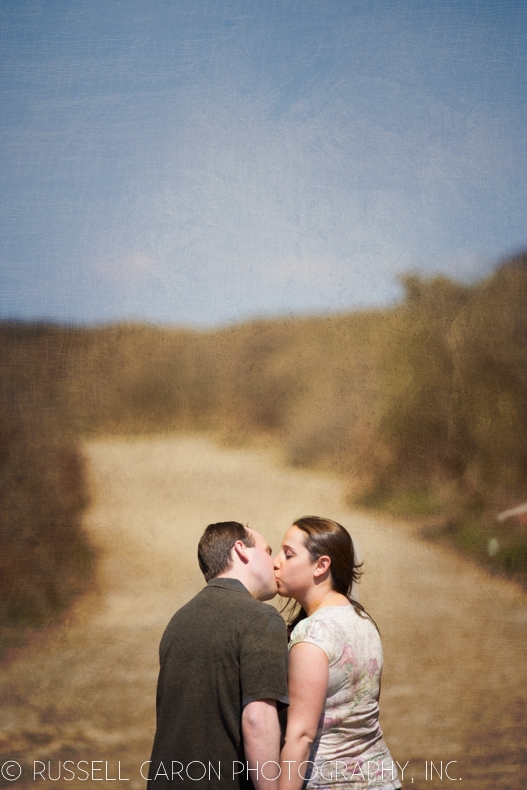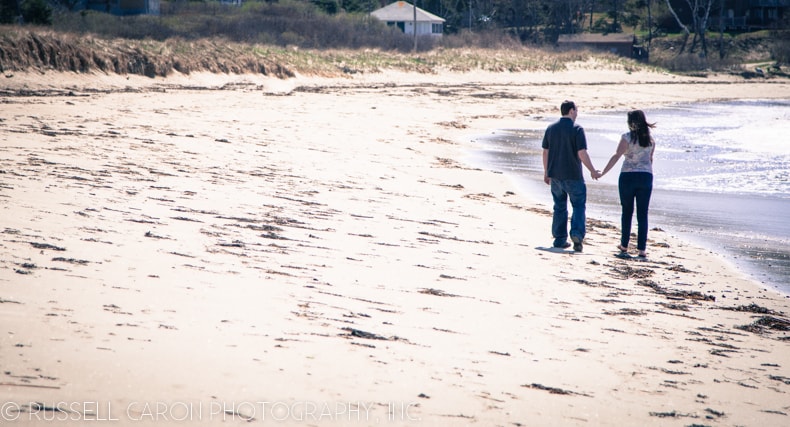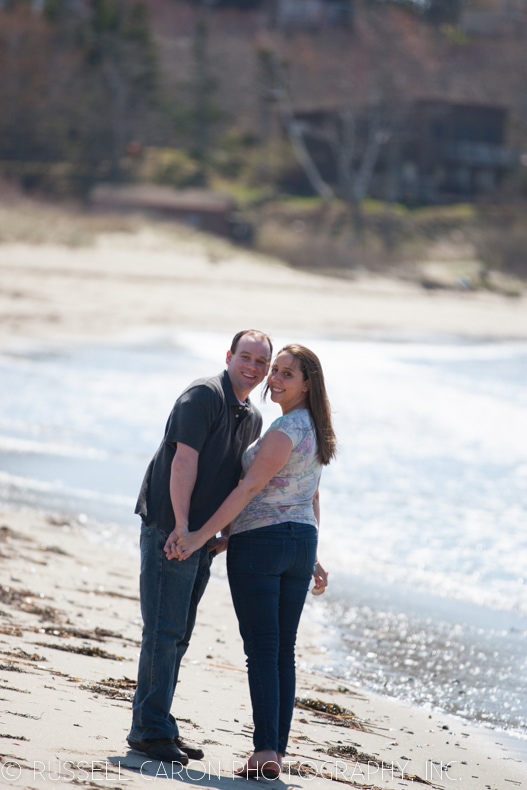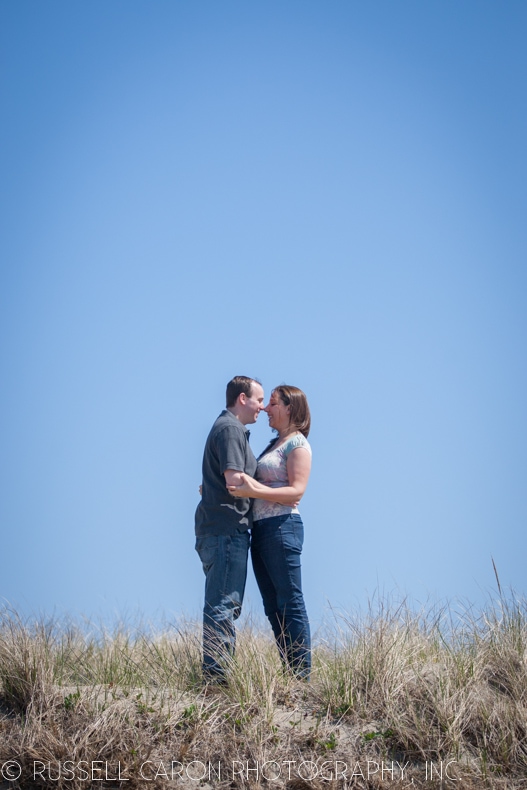 Russell Caron Wedding Photography put the fun into wedding photography for Maine wedding couples.  Feel the love as this dynamic pair effortlessly capture each of your cherished moments, producing natural looking poses and unparalleled art for your special day.  For more information, please contact us right away!