Joyful Pineland Farms Wedding | New Gloucester Maine Wedding
Katie and Ashin's joyful Pineland Farms wedding was so perfect for them in every way. Their wedding day first look was so thoughtful and beautiful to witness. And because Katie and Ashin had been married a few weeks before in a Hindu ceremony, they decided to speak their personal vows to one another in the private setting of their first look. It was breathtaking! The natural beauty of Pineland Farms was a perfect backdrop for Katie and Ashin, their families, and friends to come together to celebrate the love they share.
In the toasts to this wonderful couple, it was mentioned more than once that Katie is one of those truly rare people who dances as if no one is watching. We watched her dance, laugh, play with her nieces and nephews, and have photos taken with cousins and school alums. All the while she was in the moment, lovingly and joyfully.
Katie's father, Pat, passed away earlier this year, and there were tributes to him throughout the day. A large framed portrait of Pat was placed in a chair in the front row of the ceremony. As well as his favorite Hawaiian shirt. We took photos of Katie holding the photo and wearing the shirt. During the reception, Pat's favorite song, Mamma Mia by ABBA played. And most of the the guests joined in the dancing. How could you not, with ABBA!!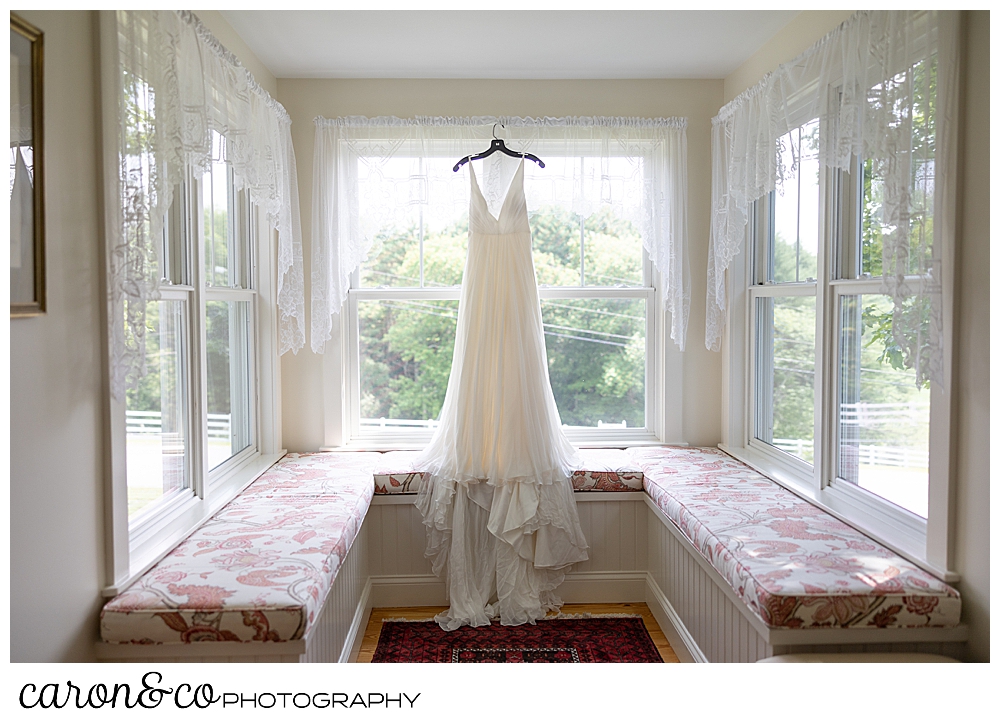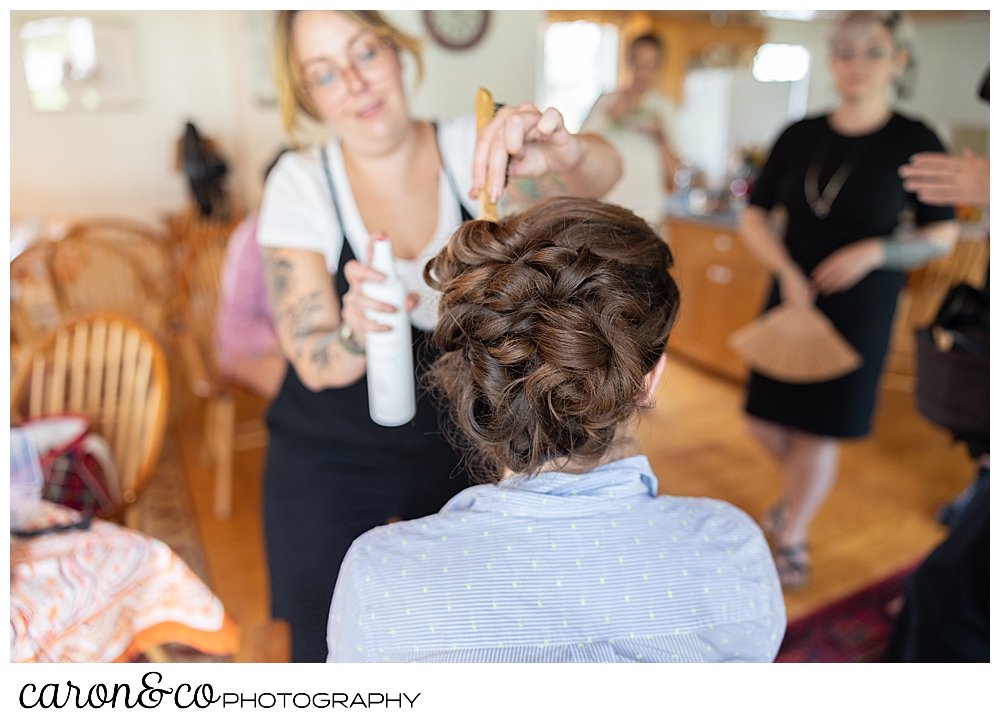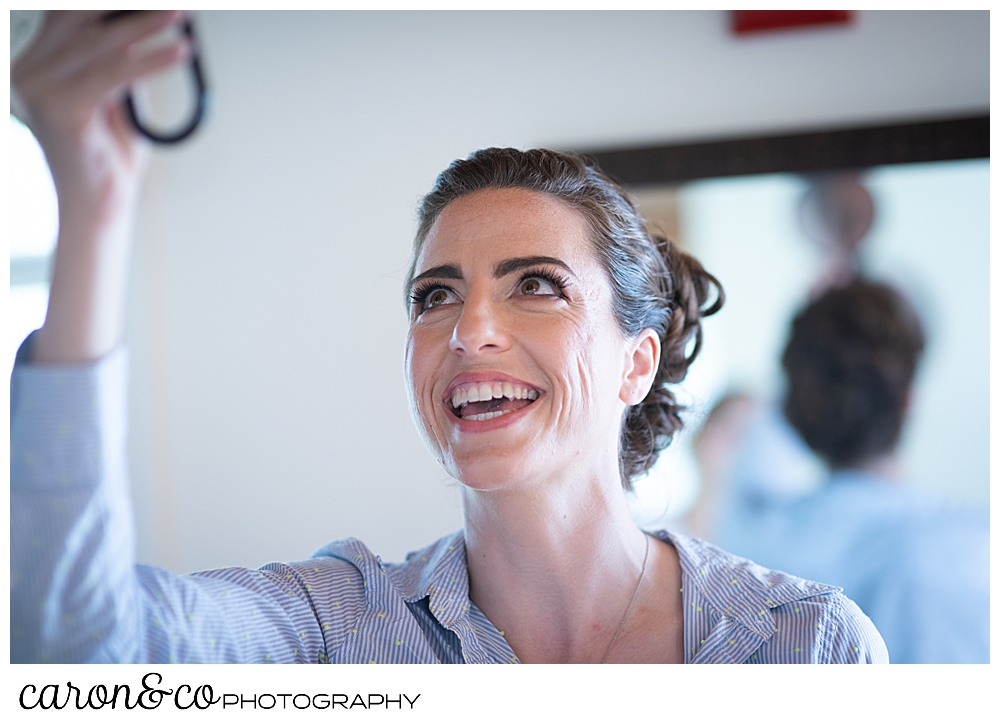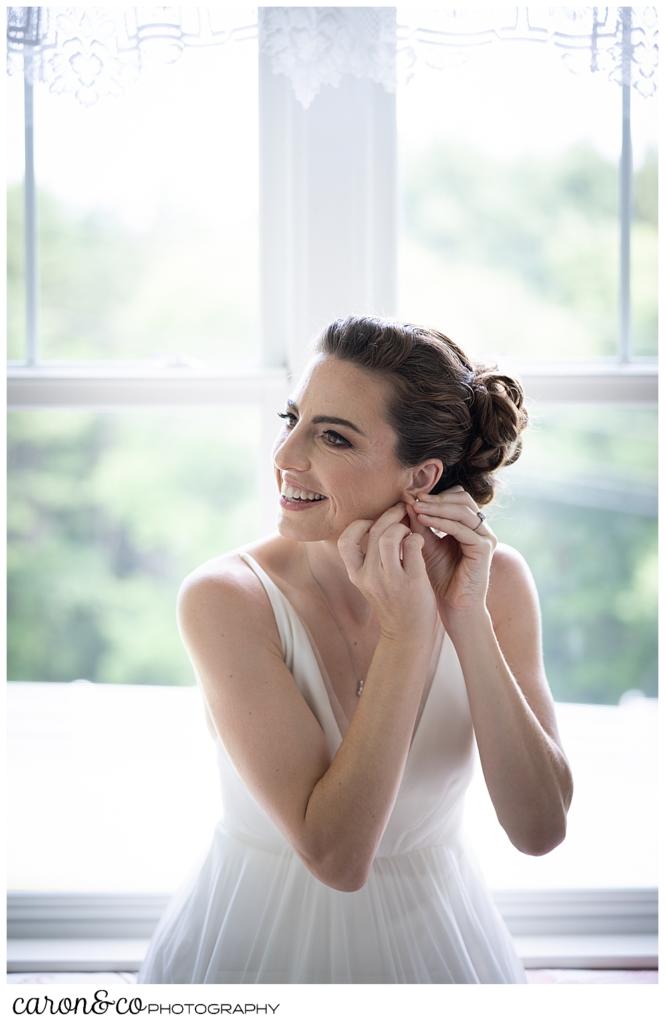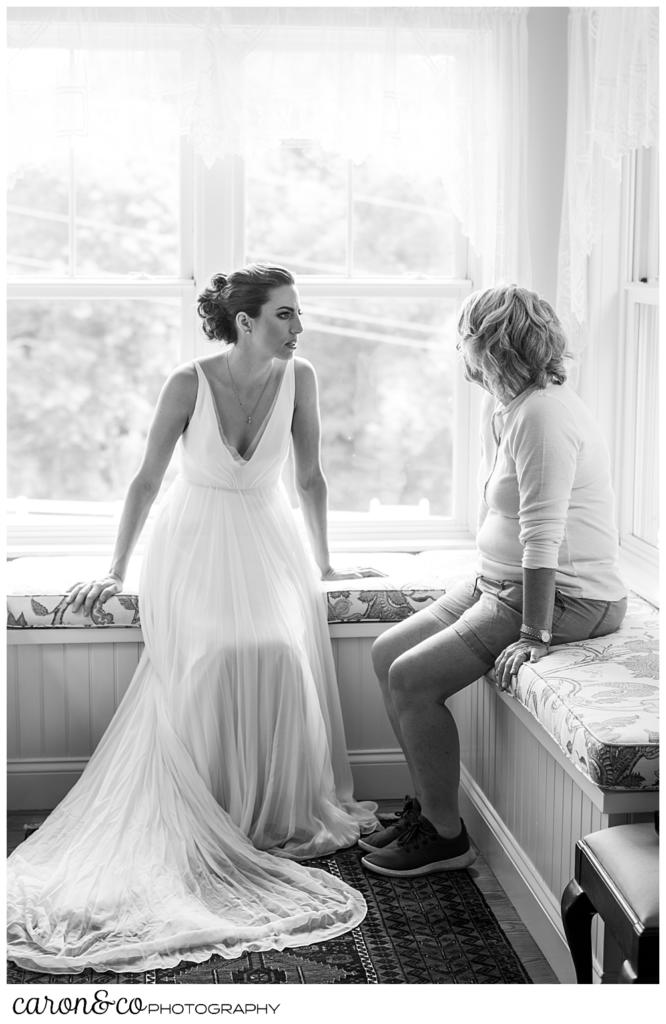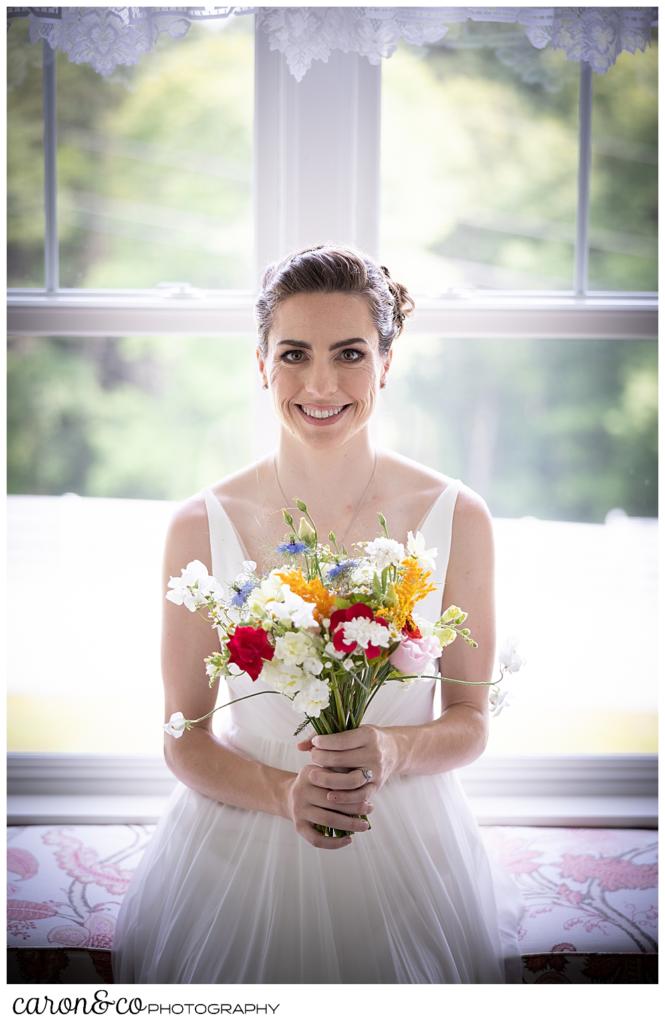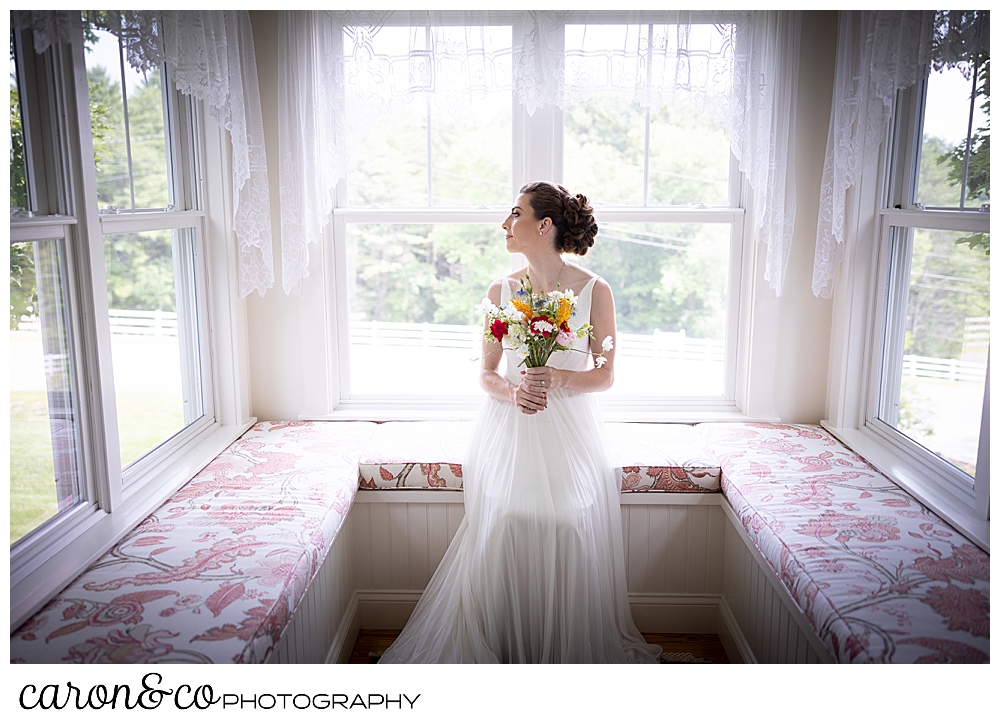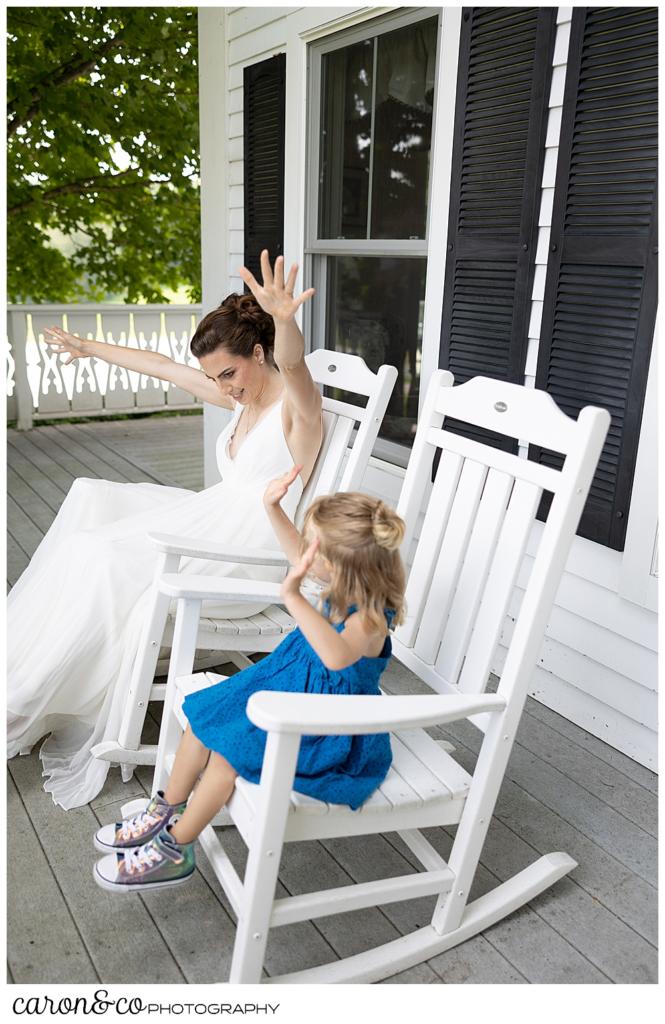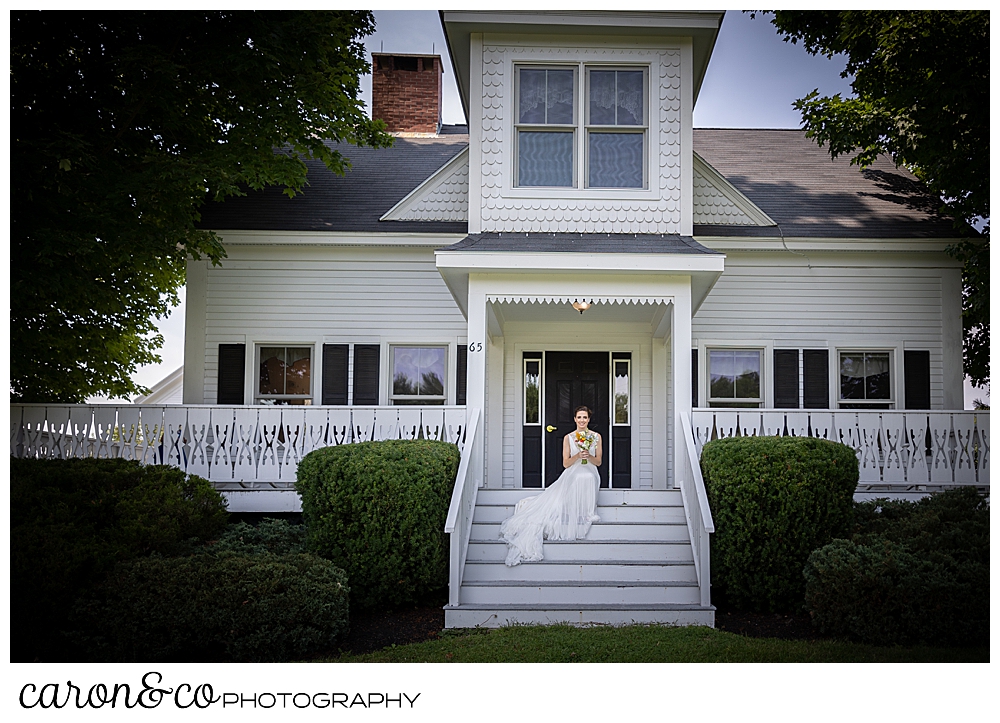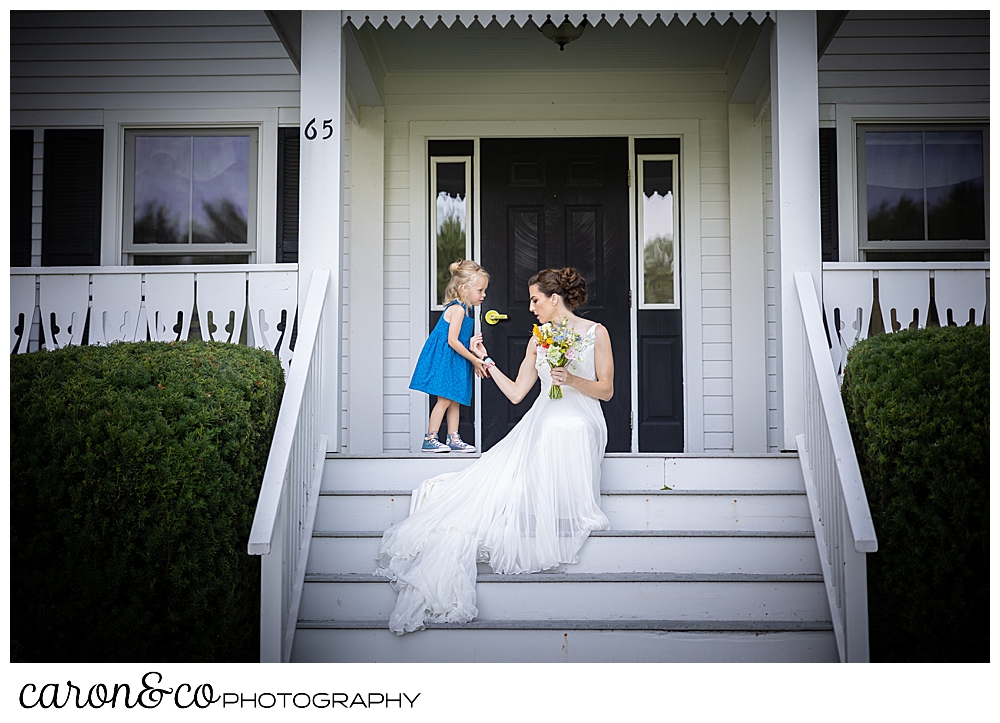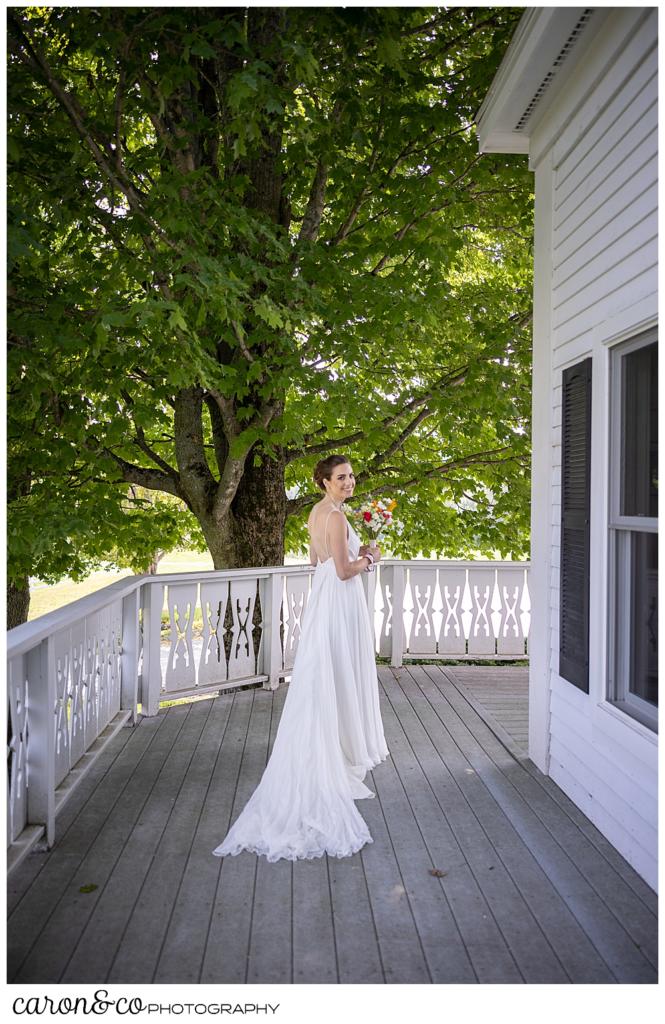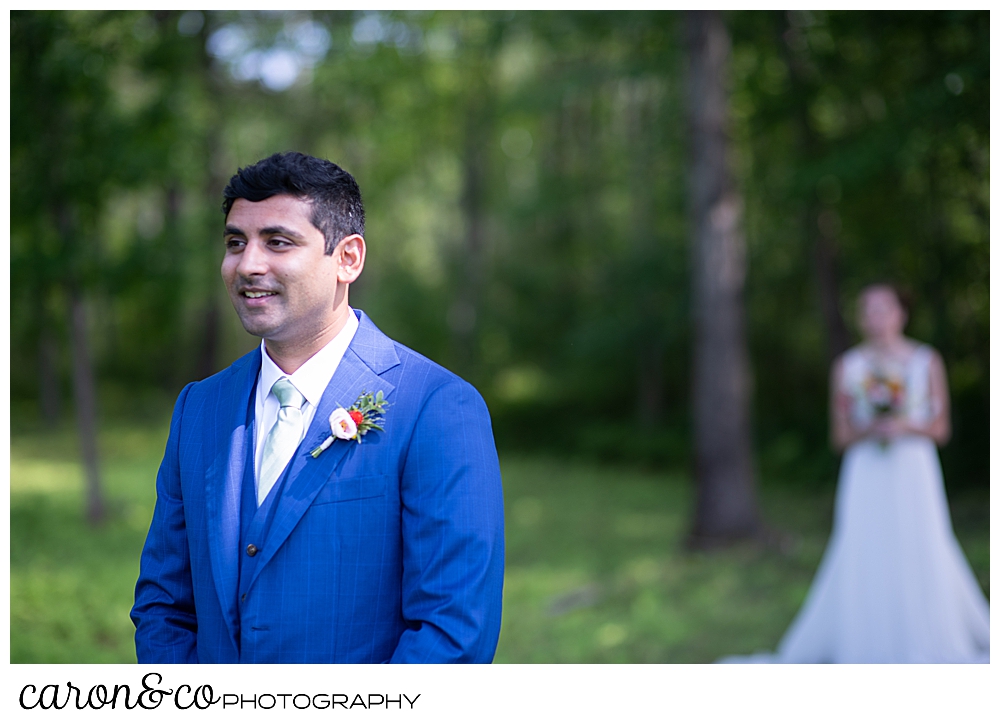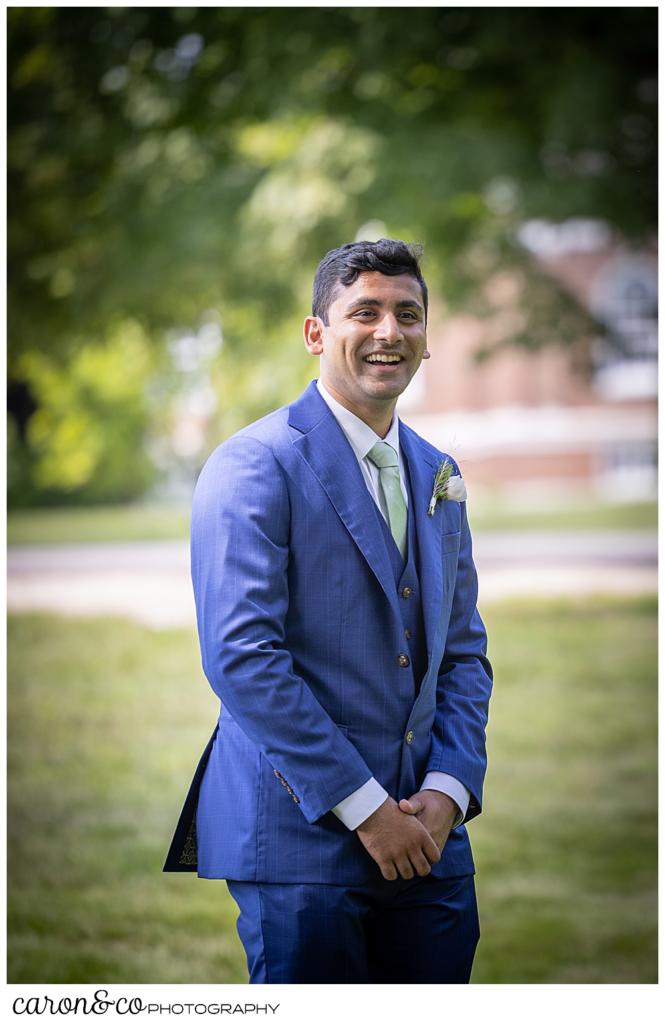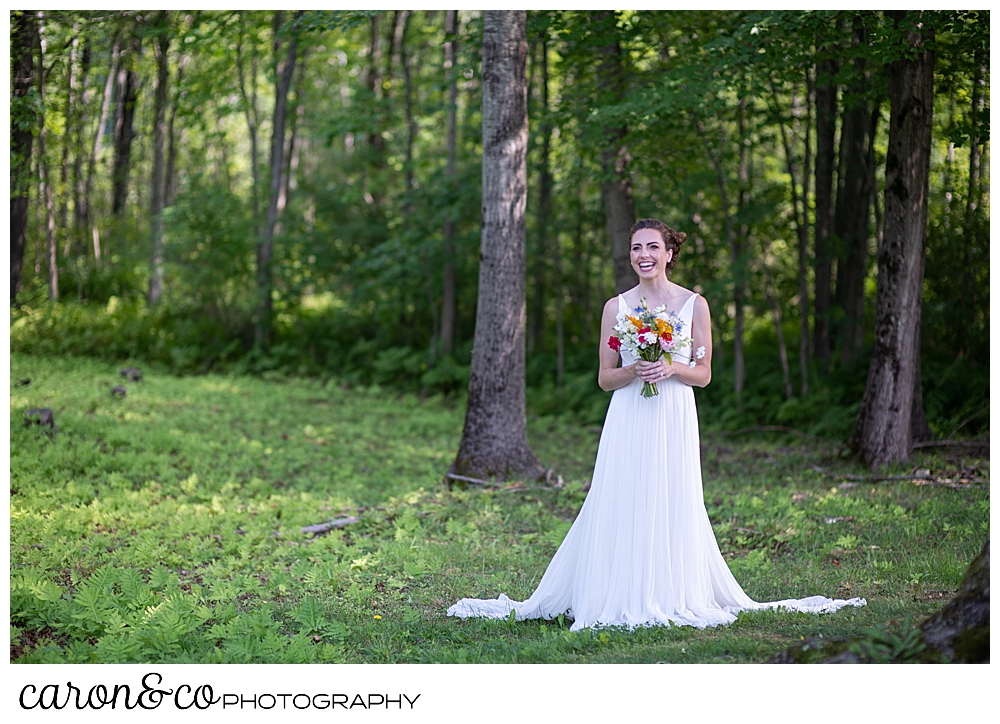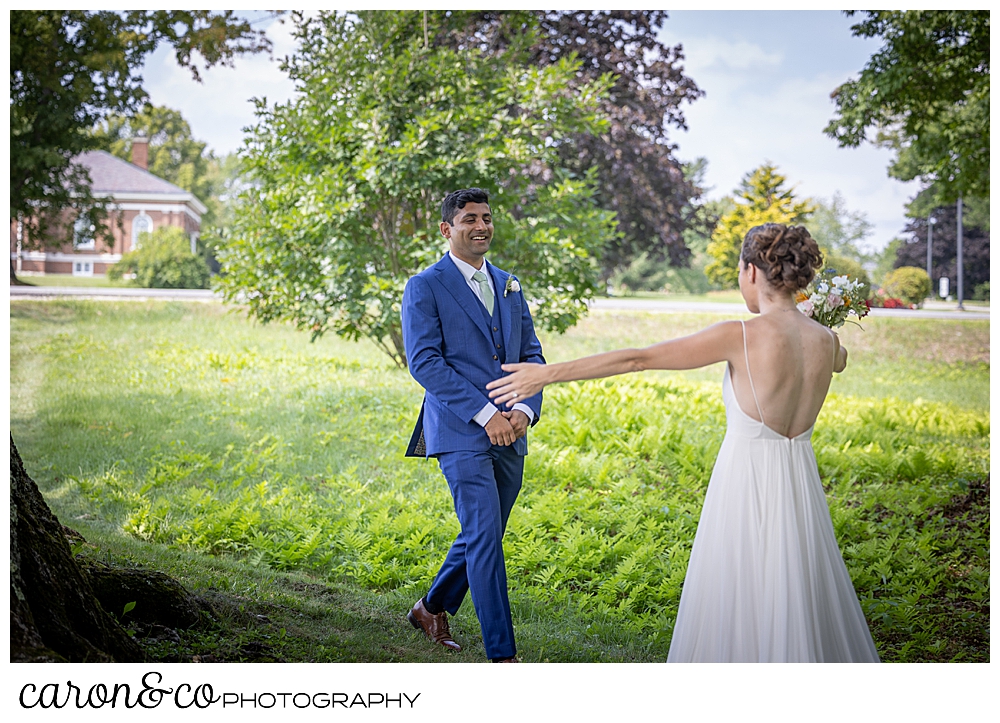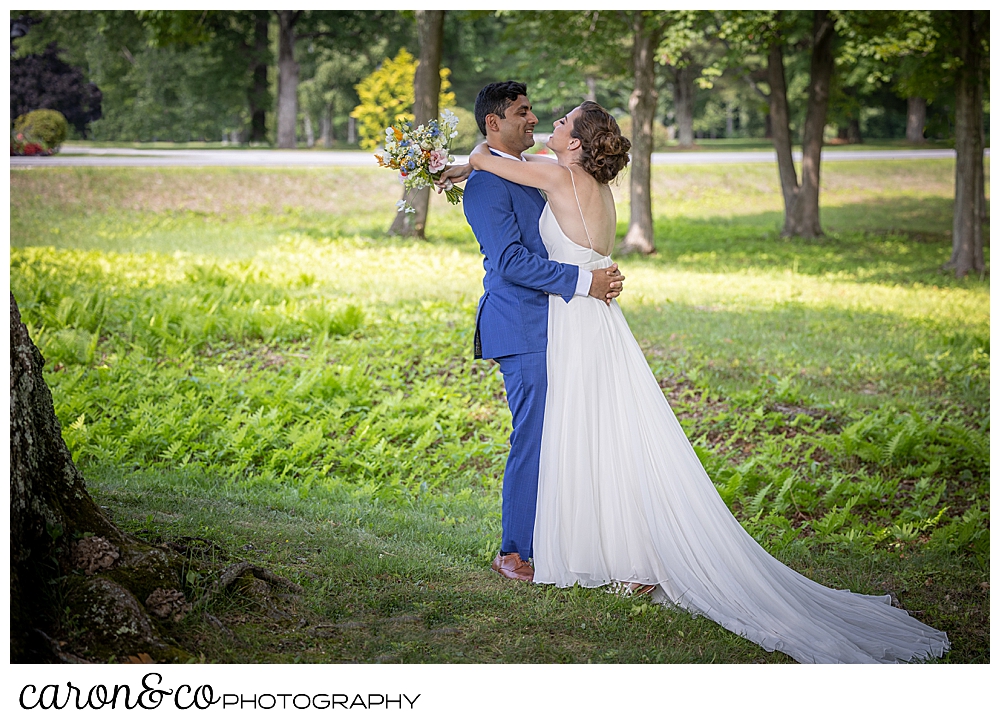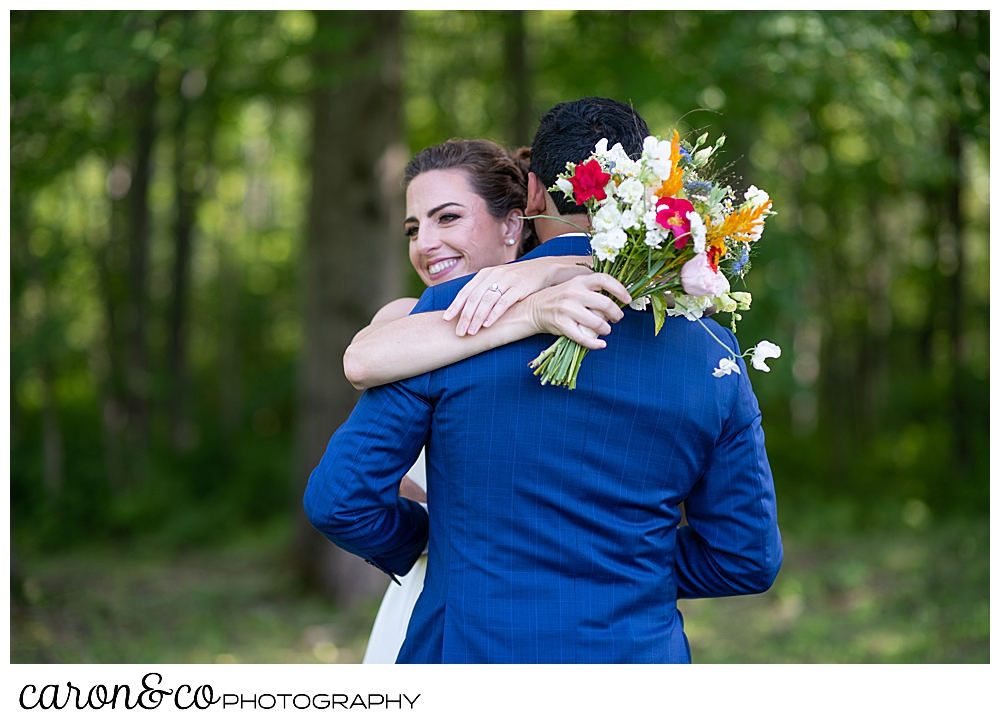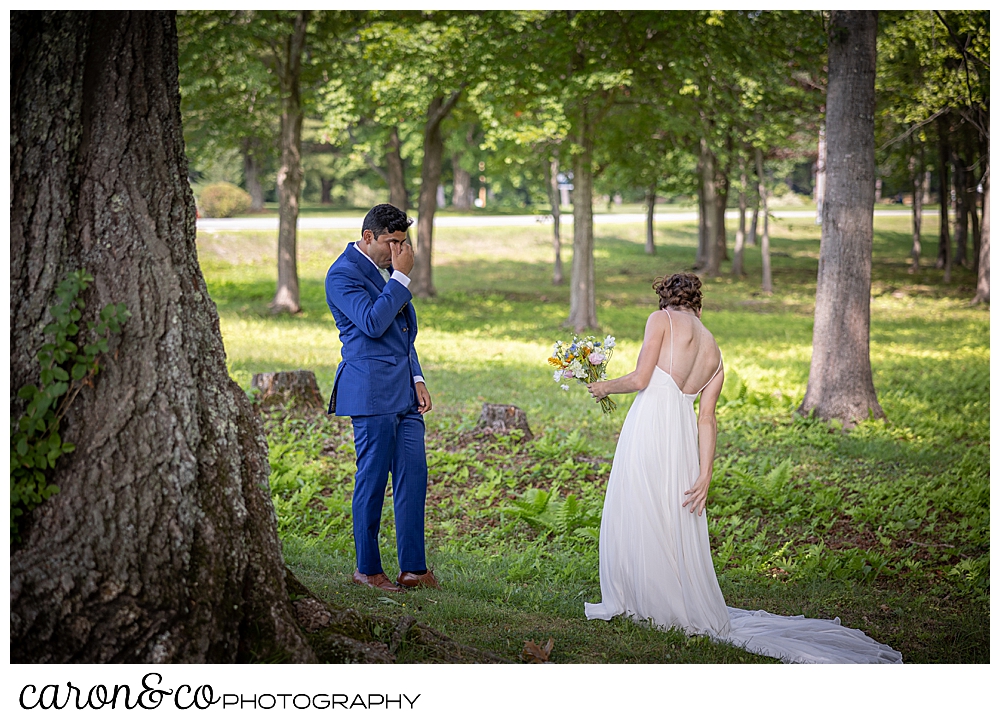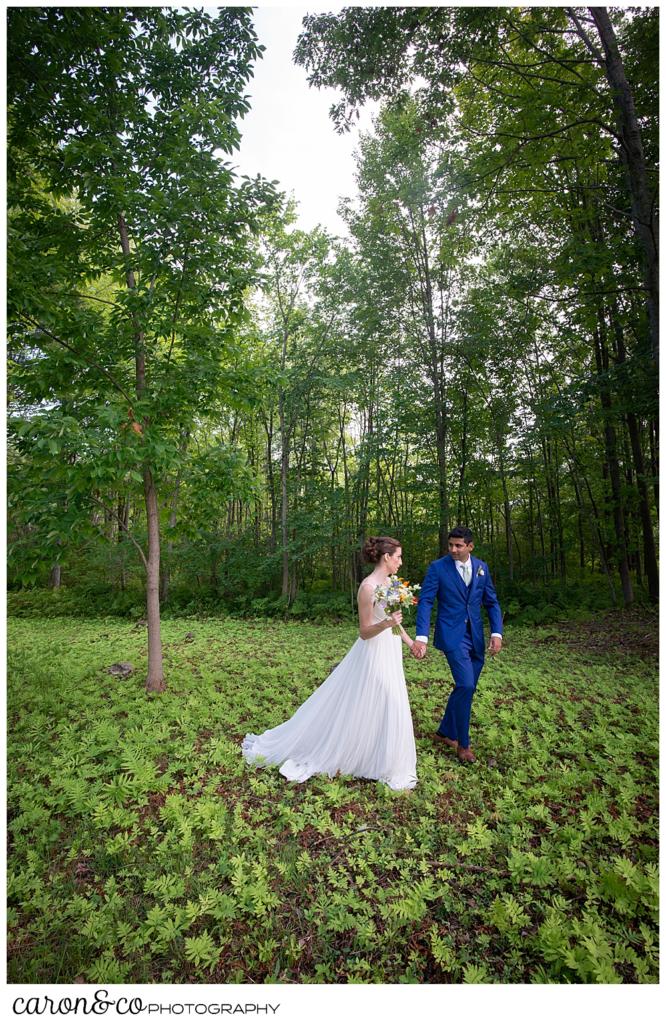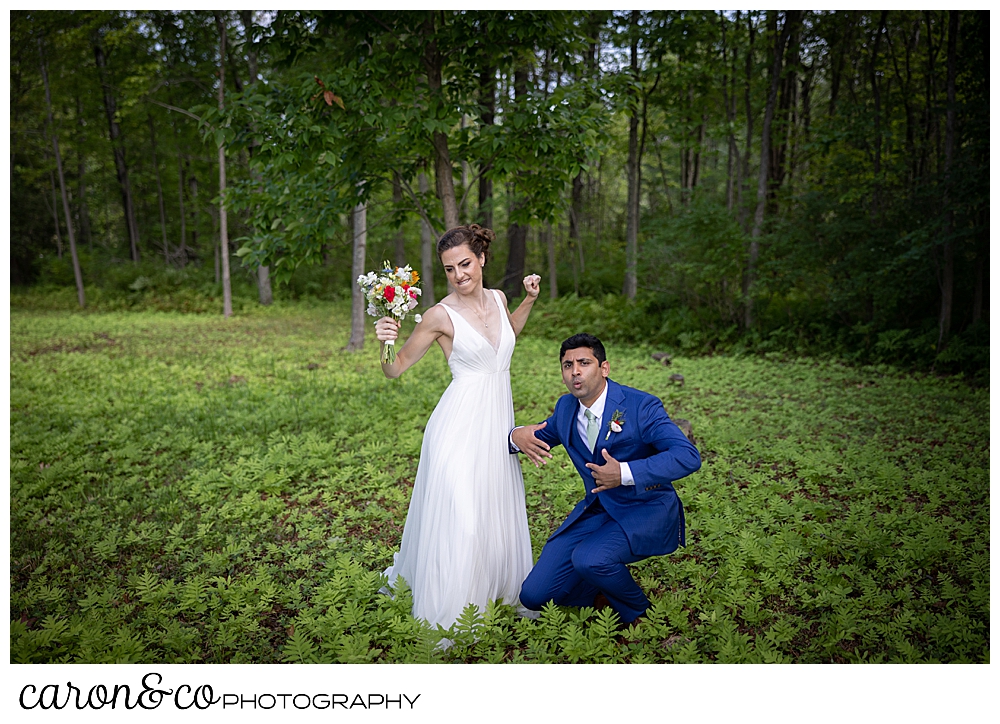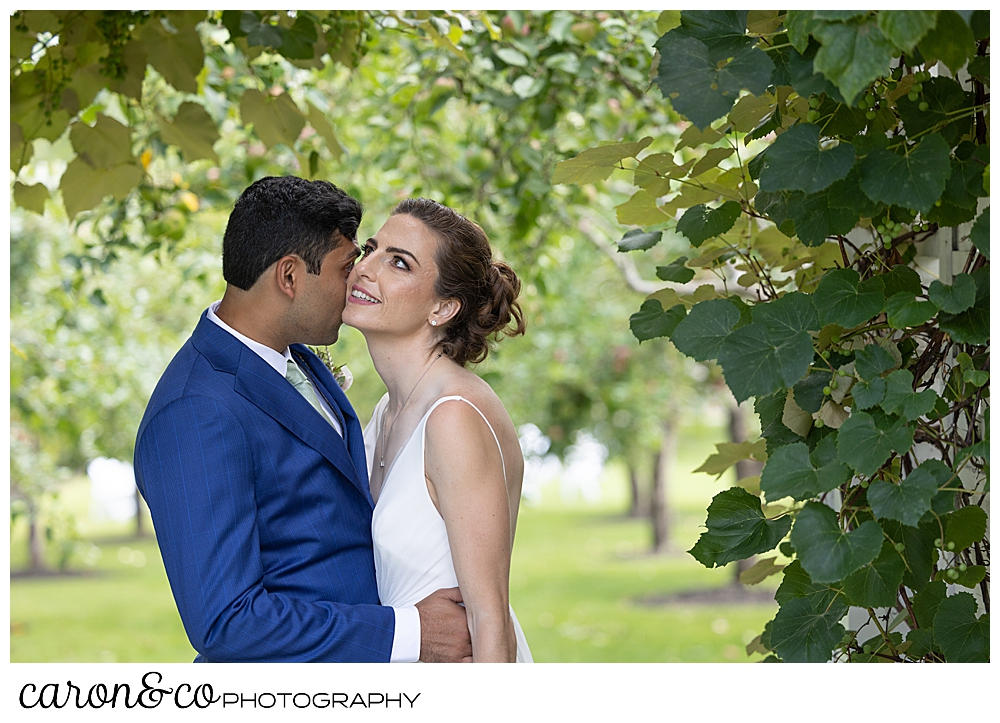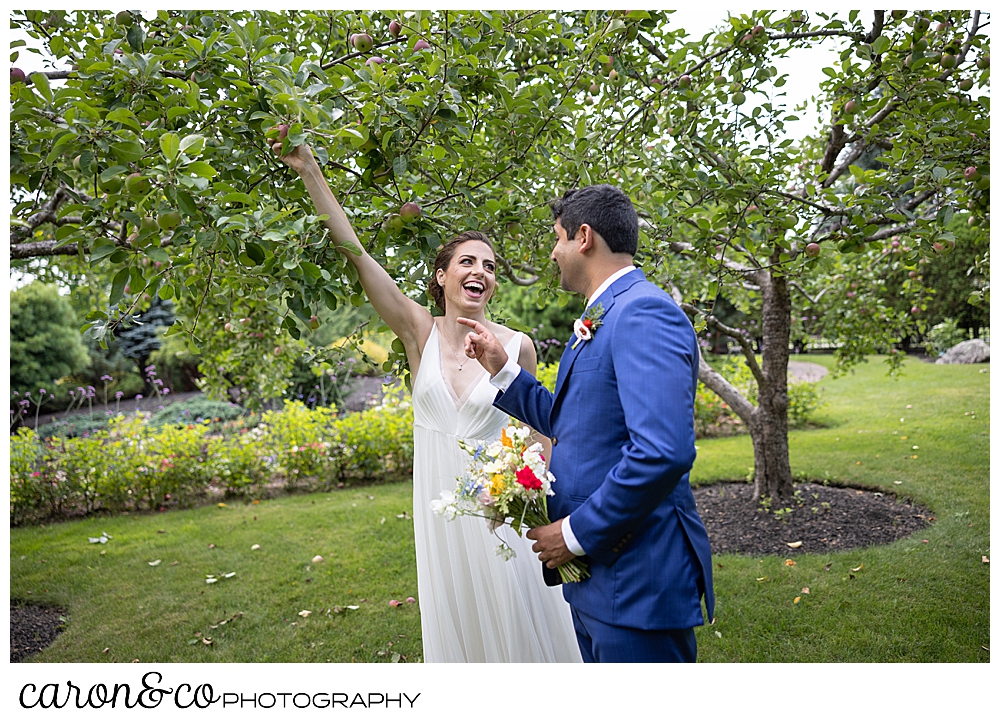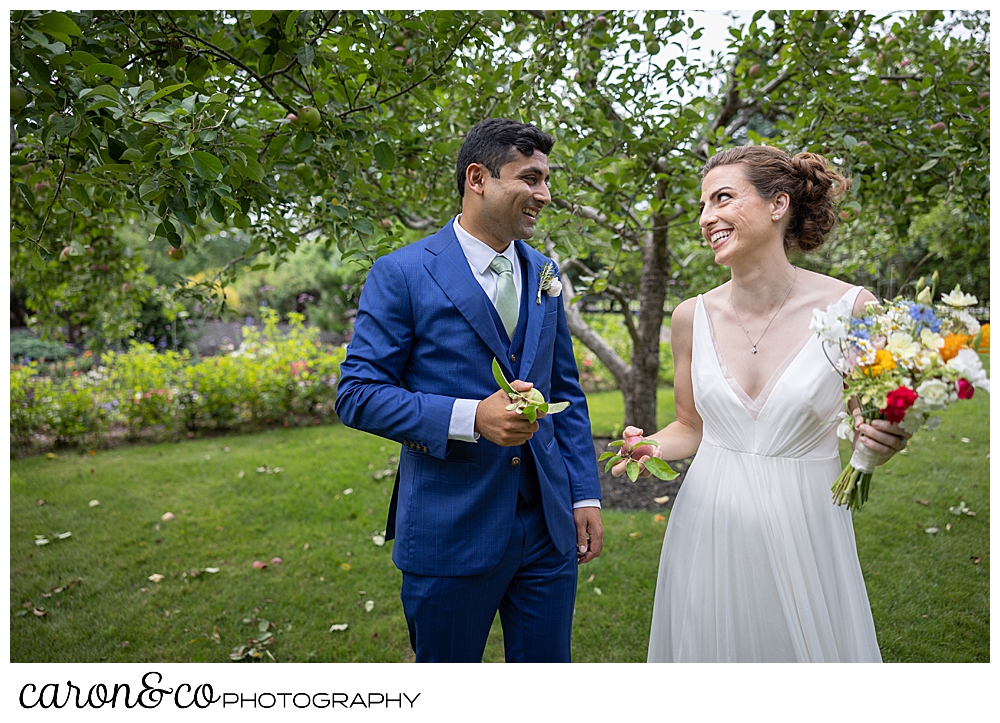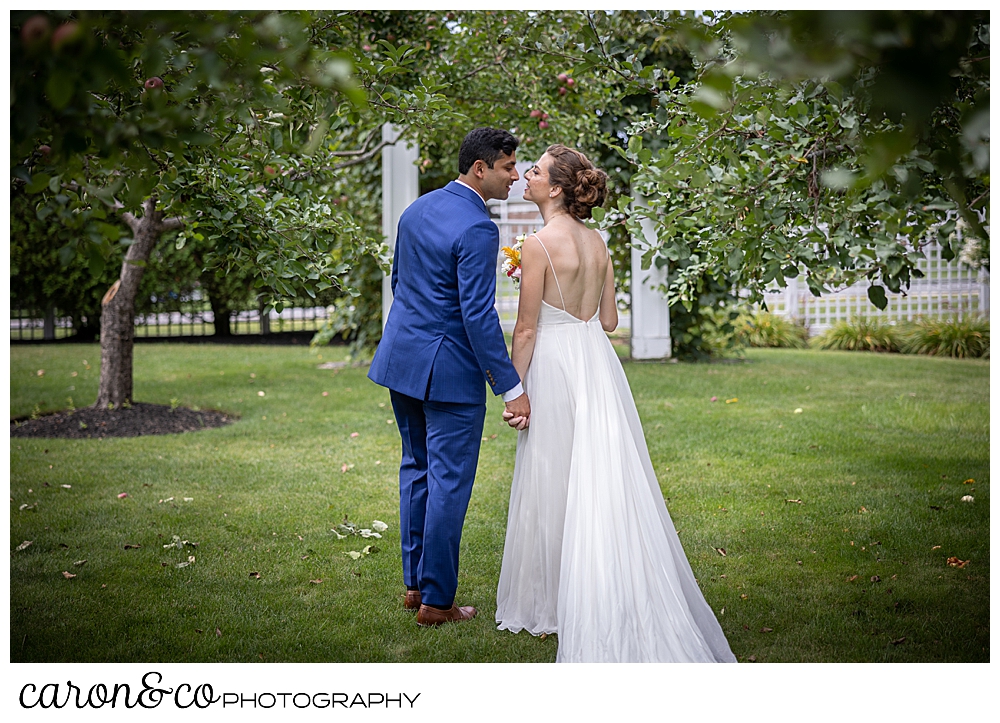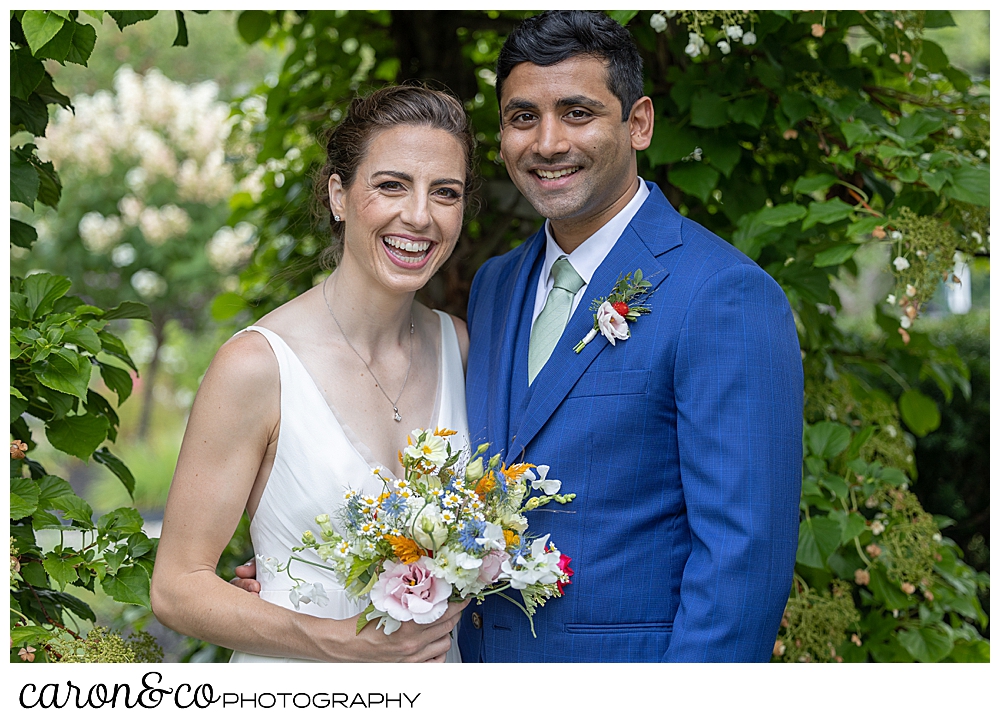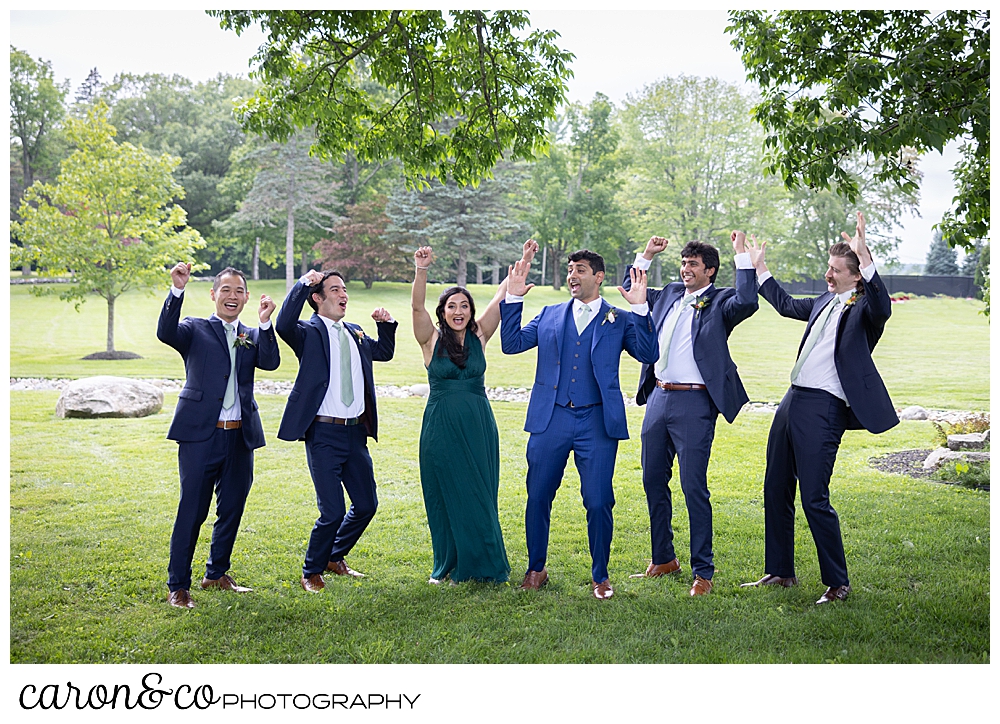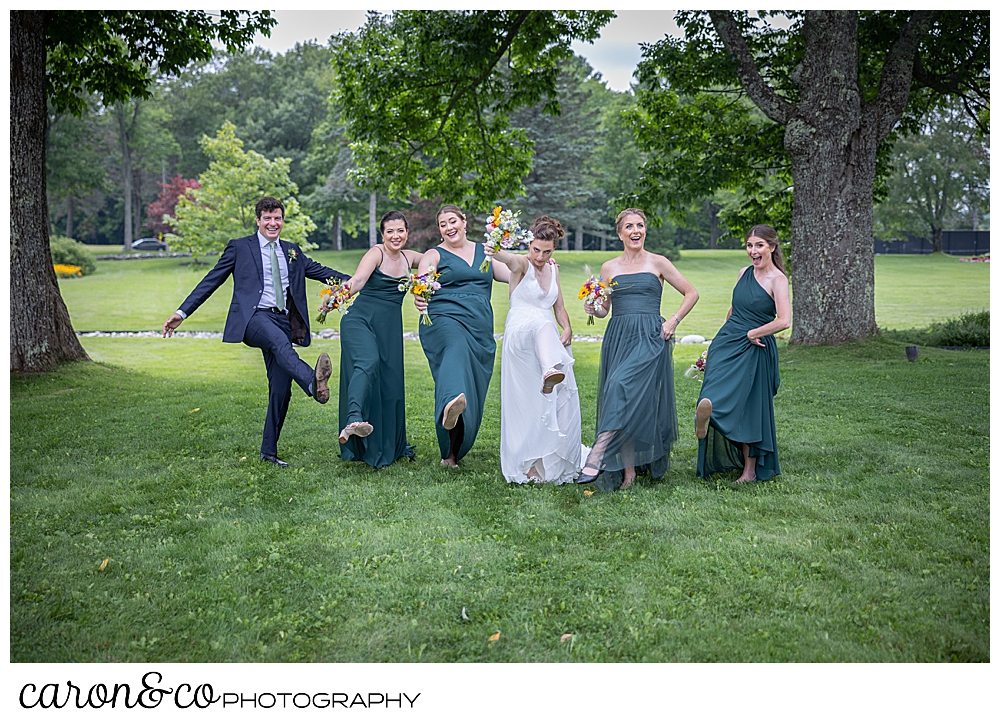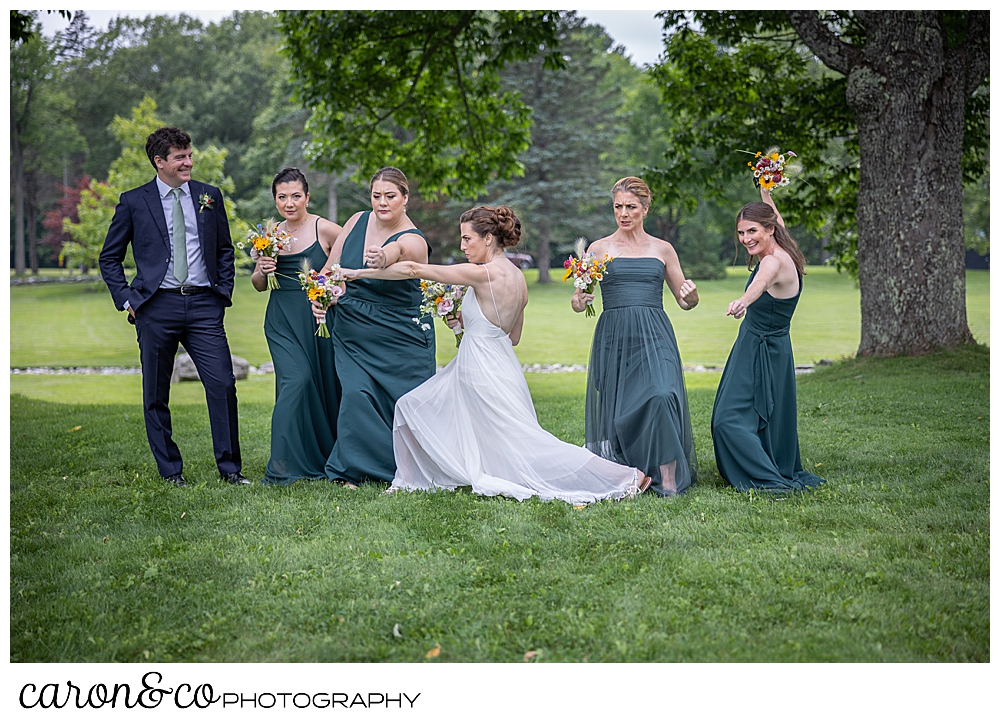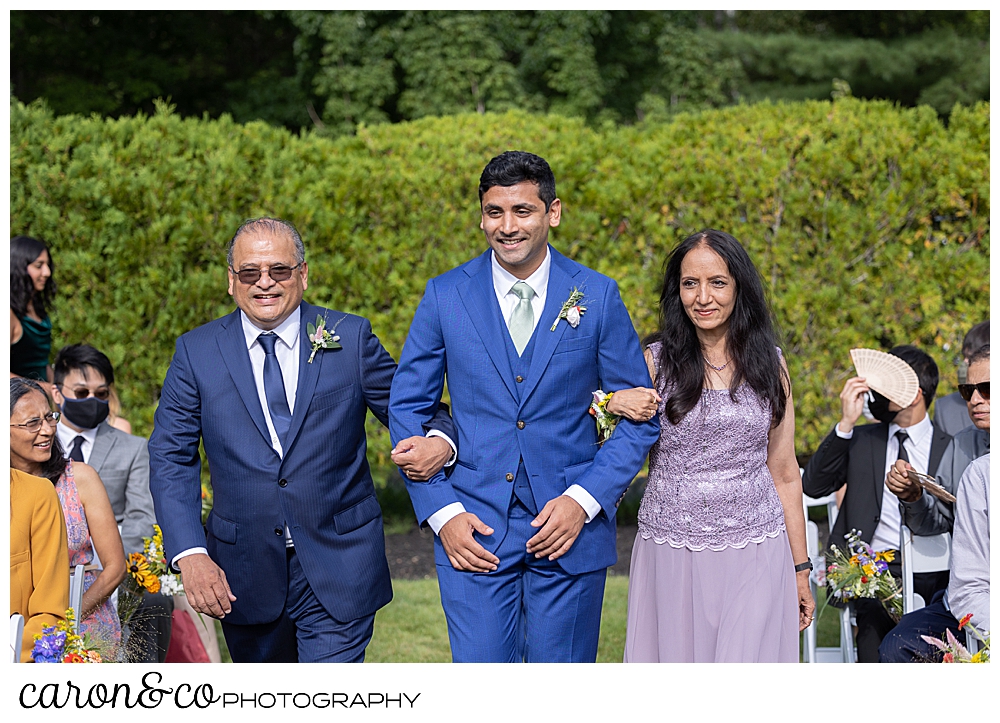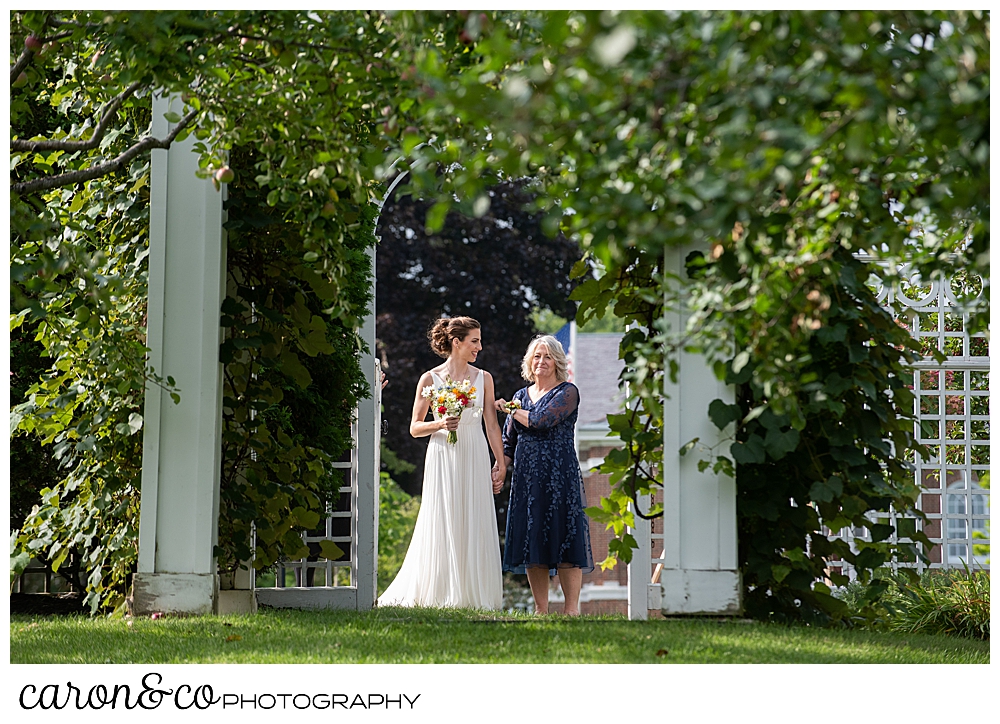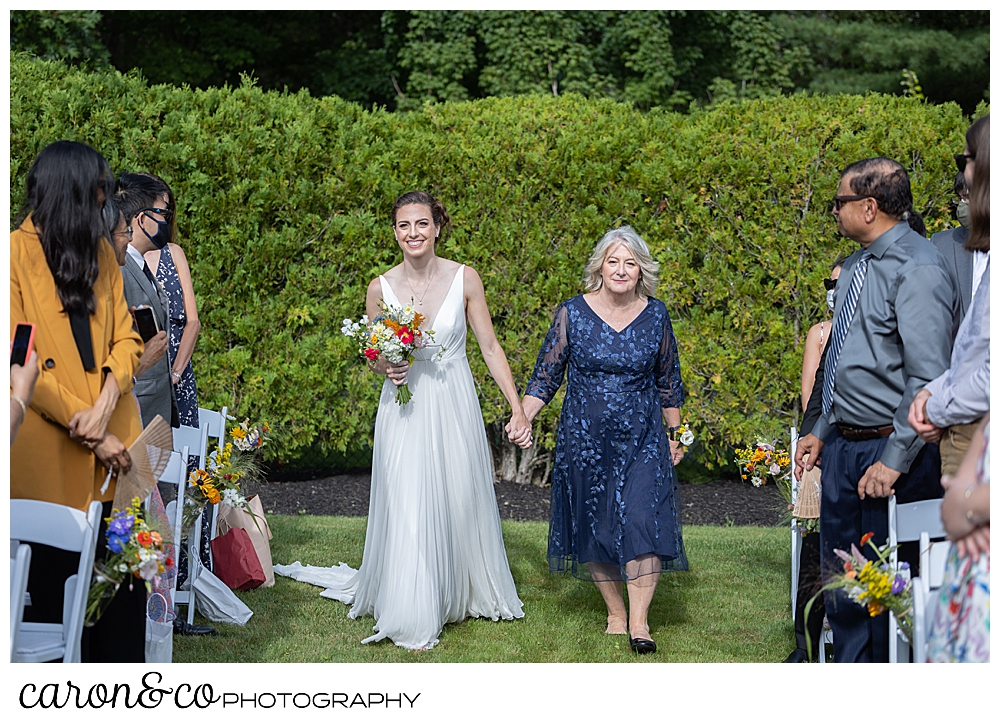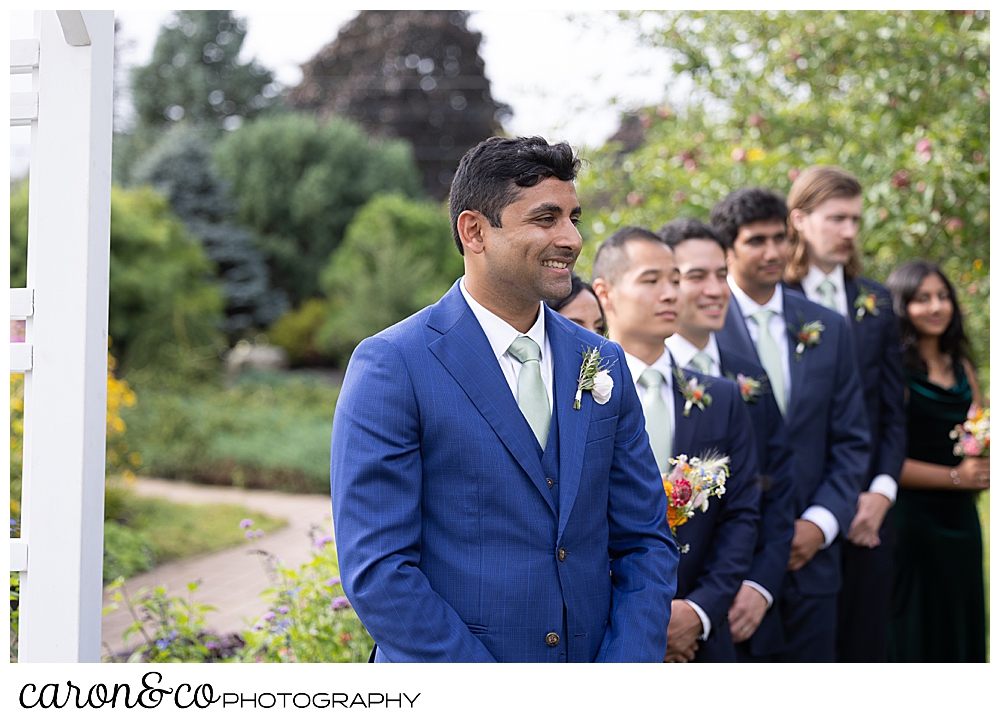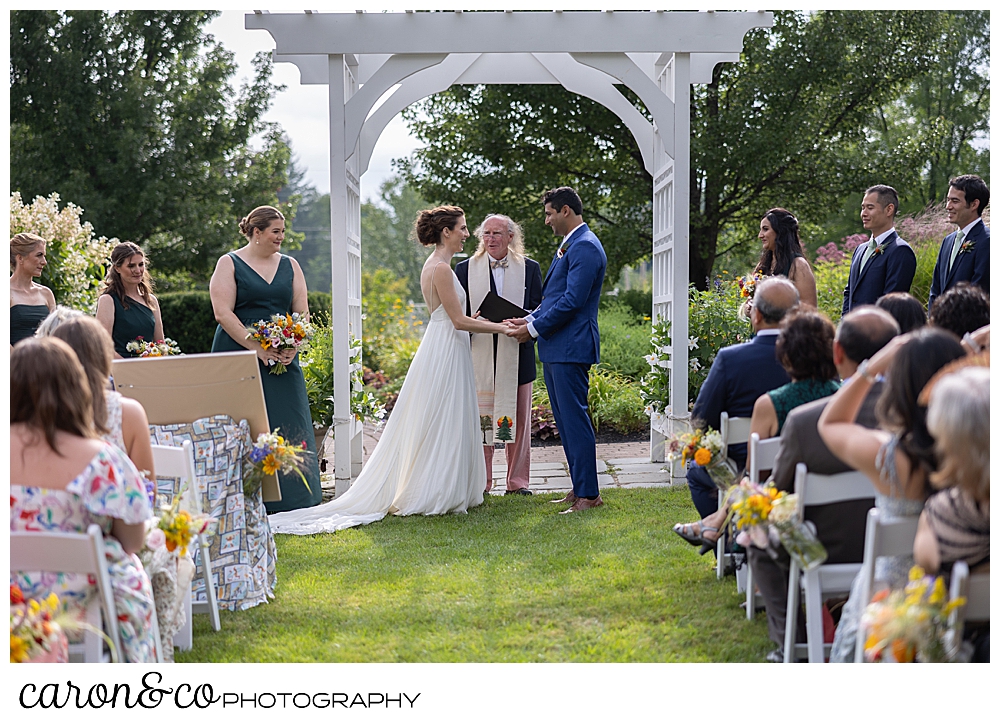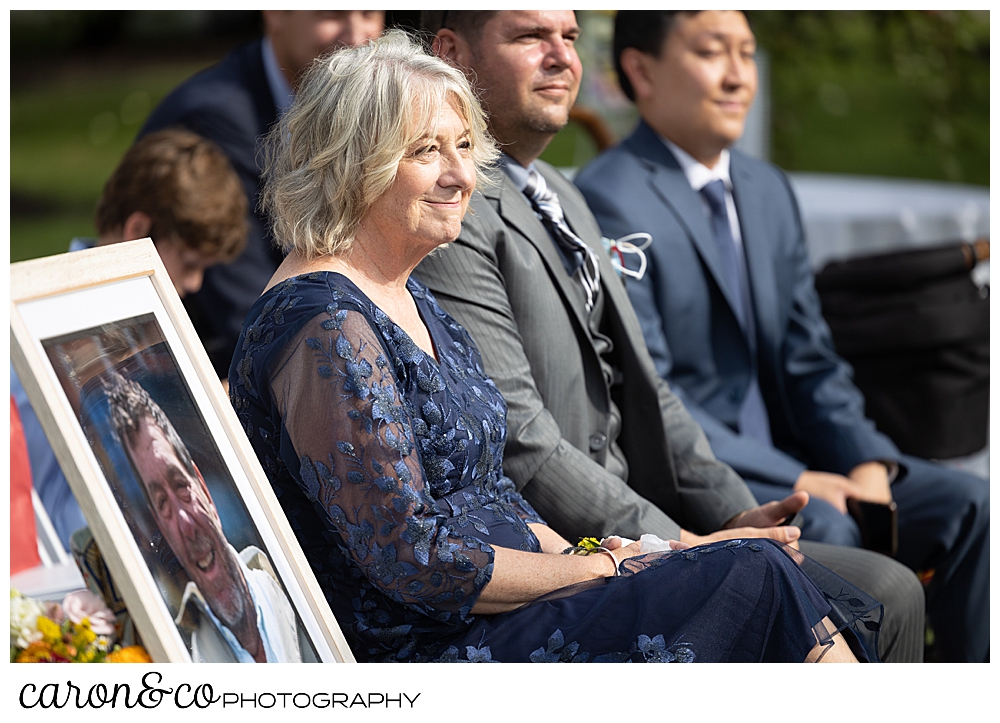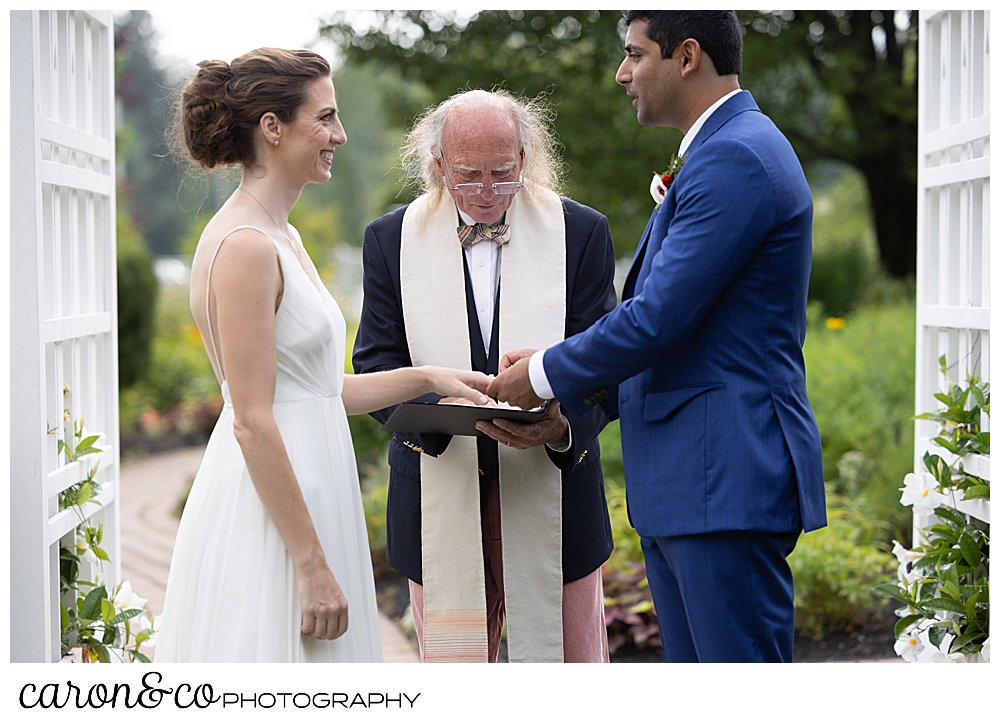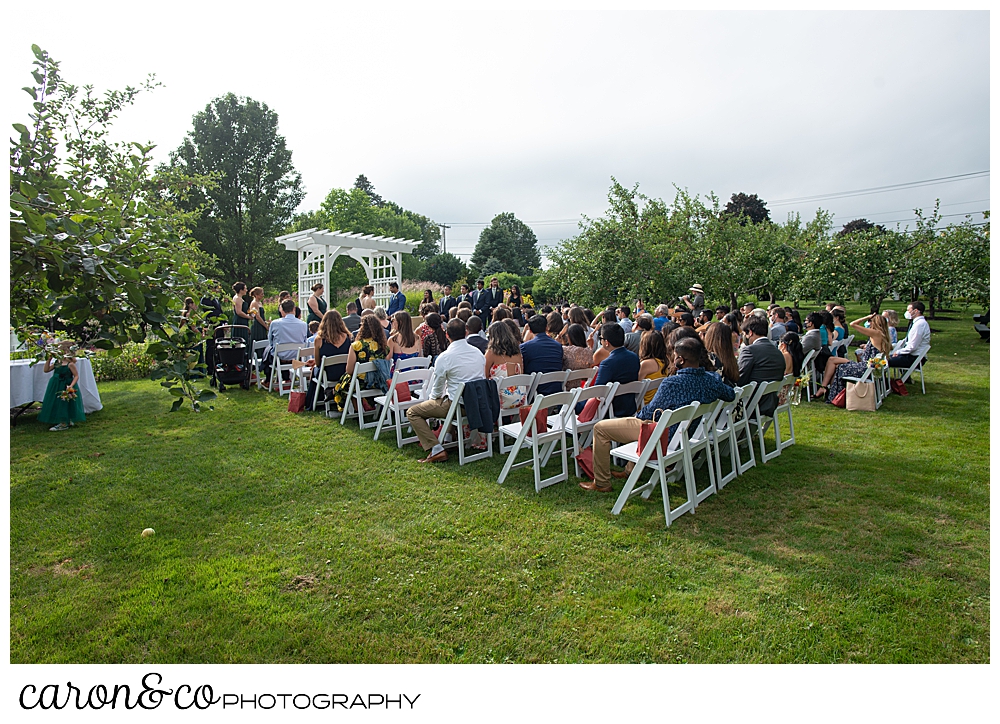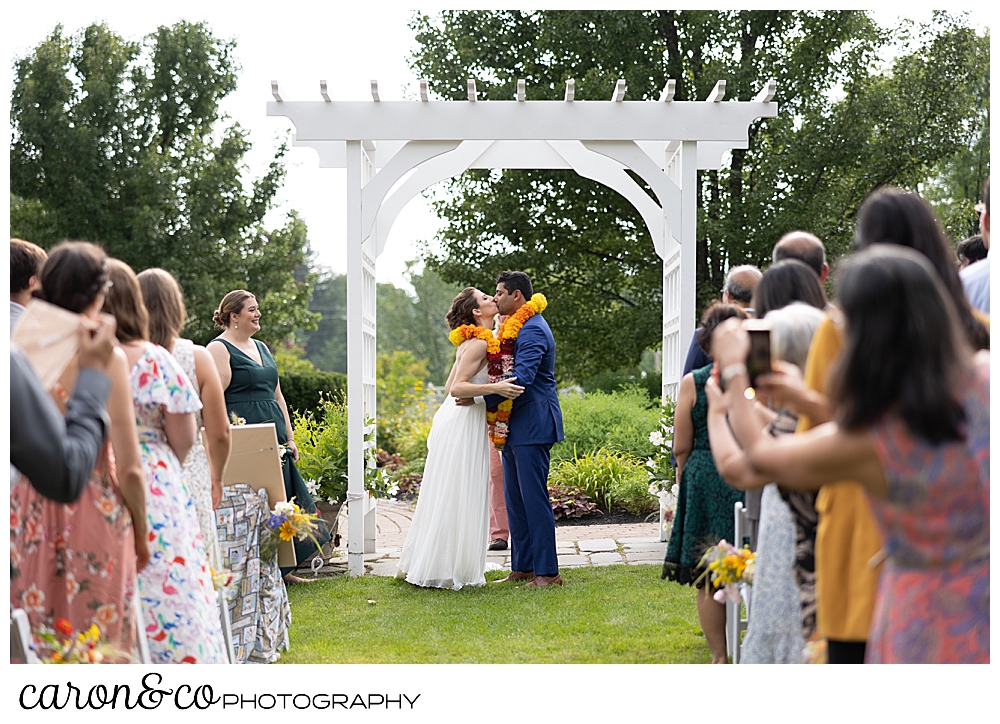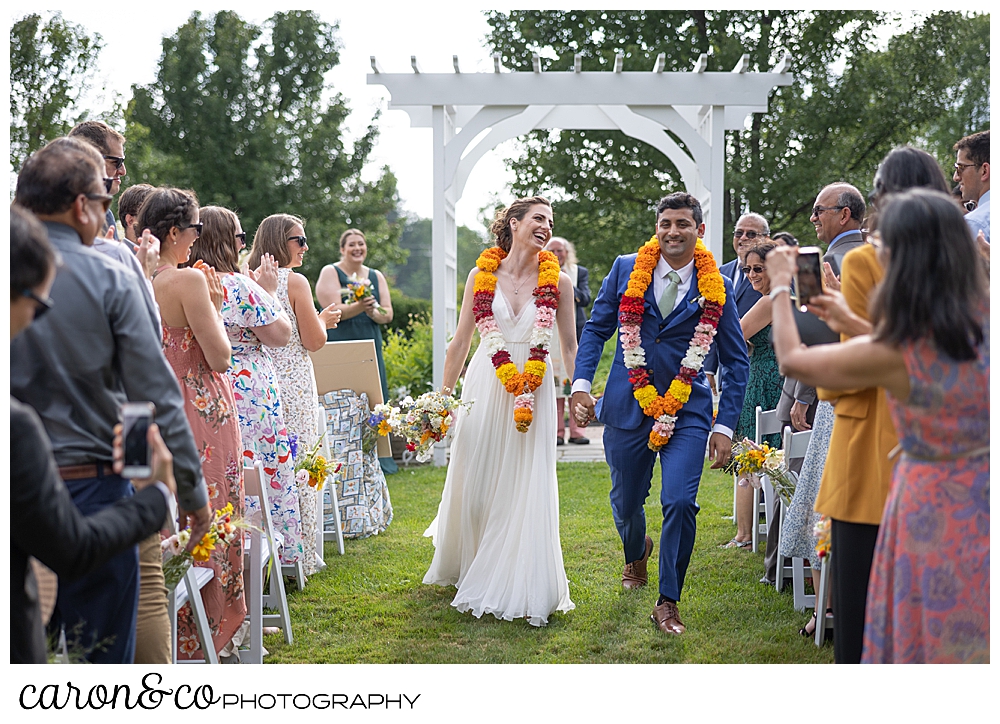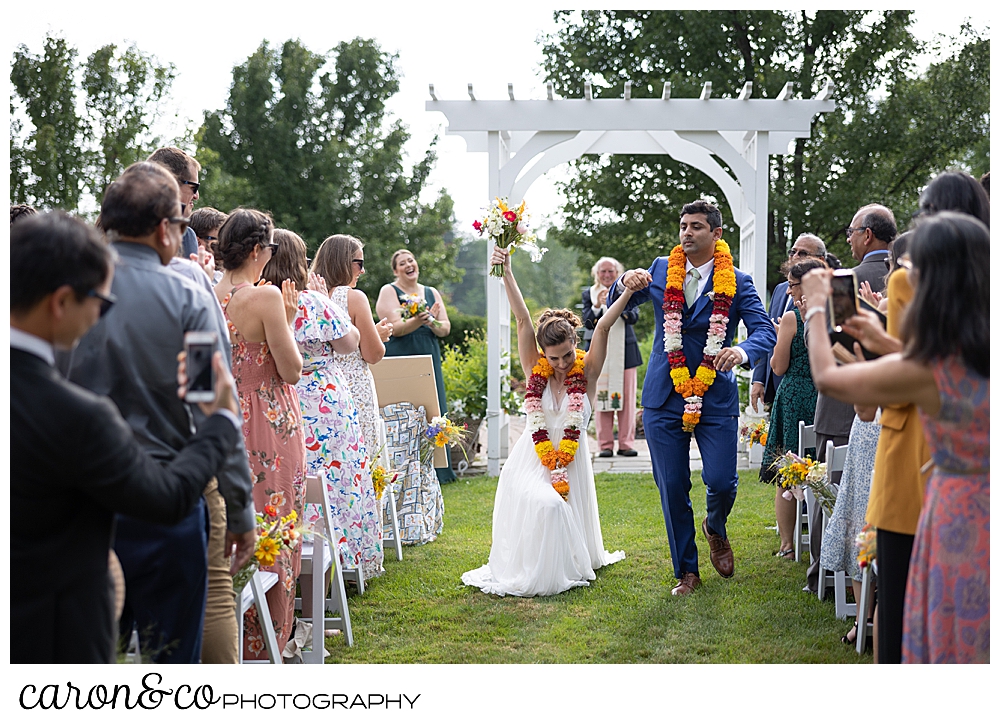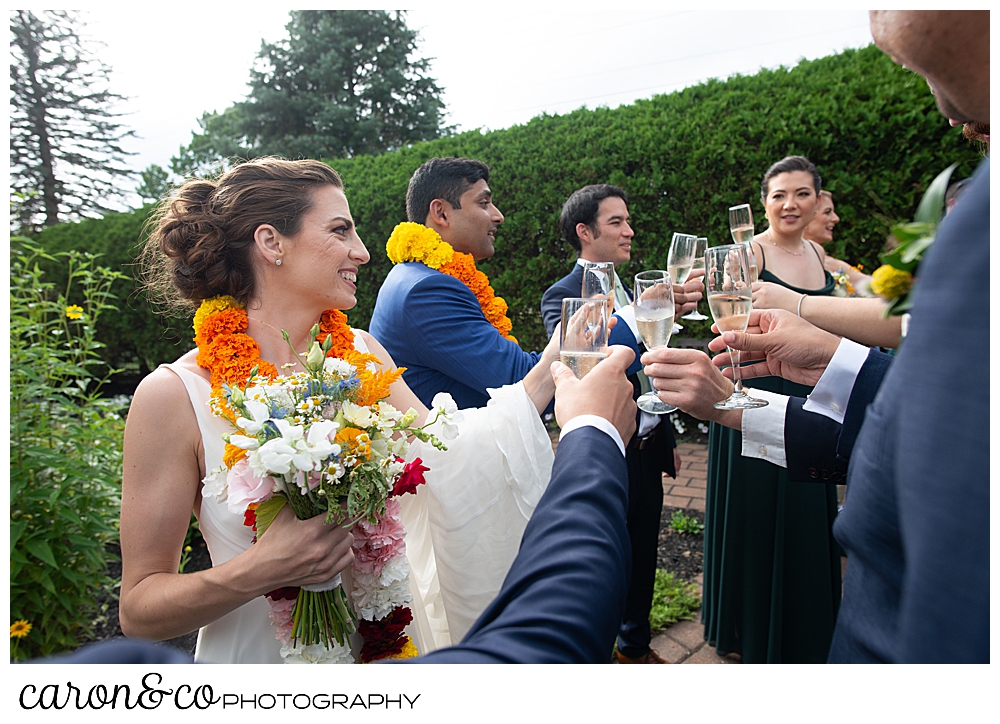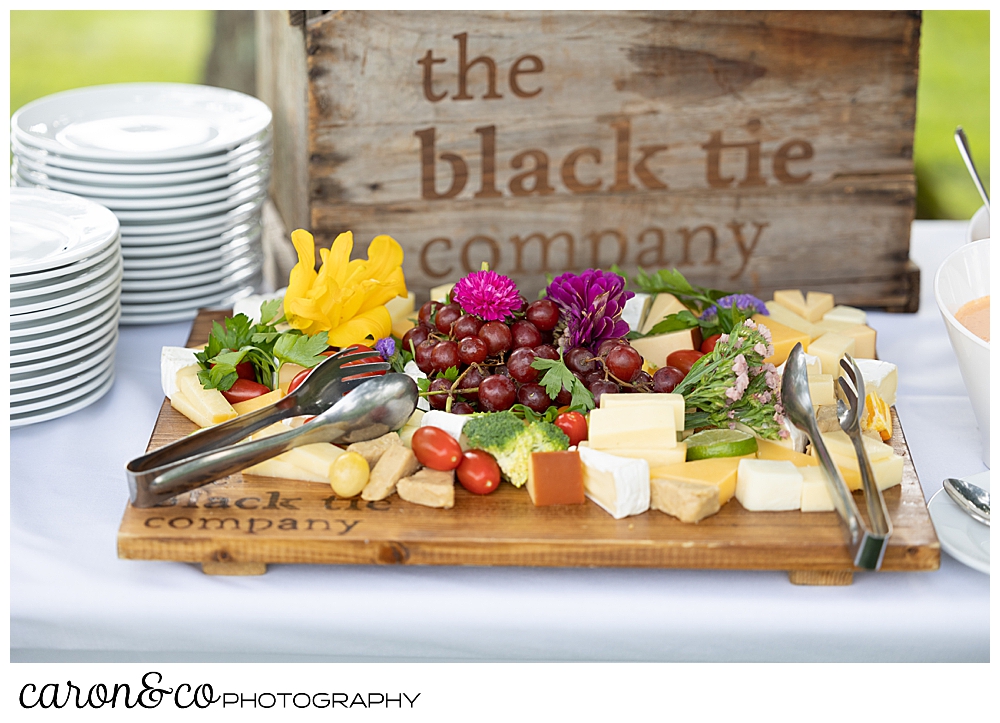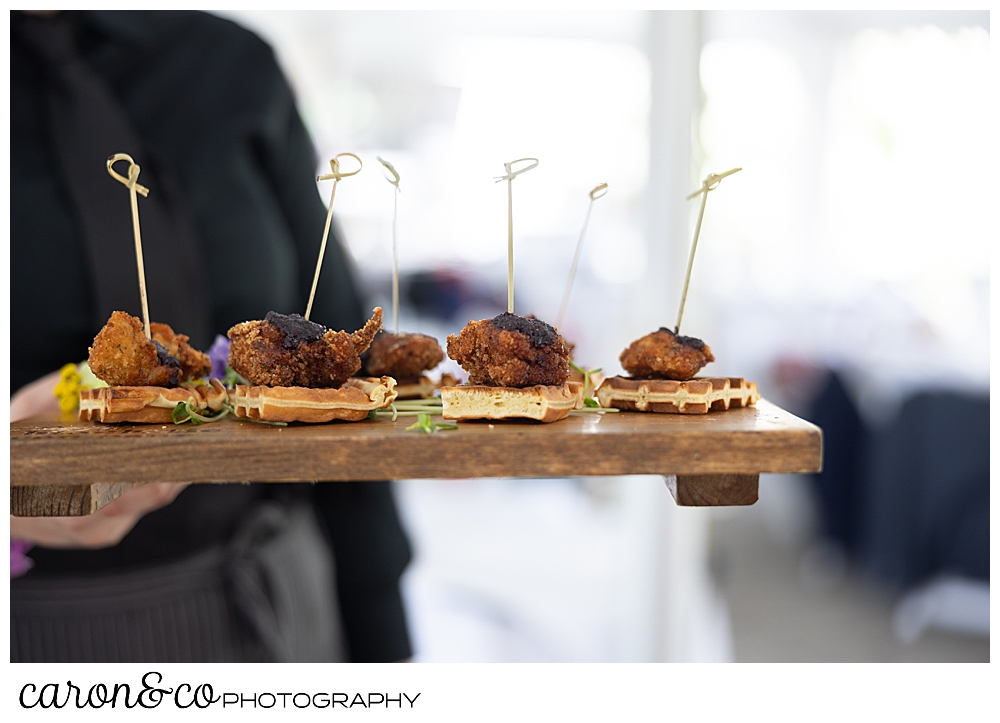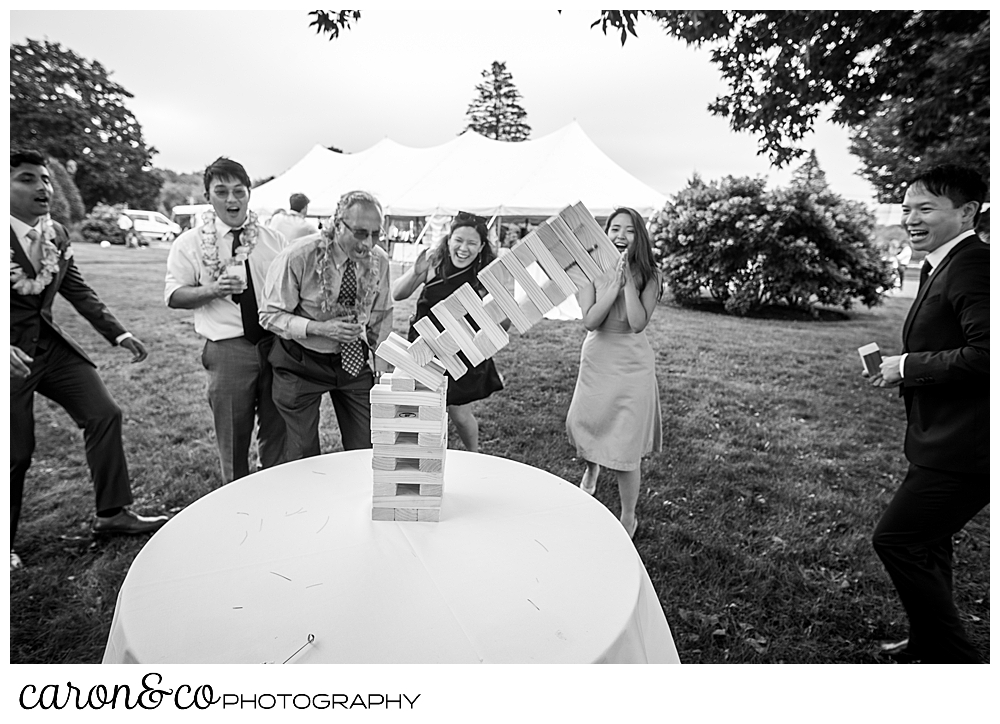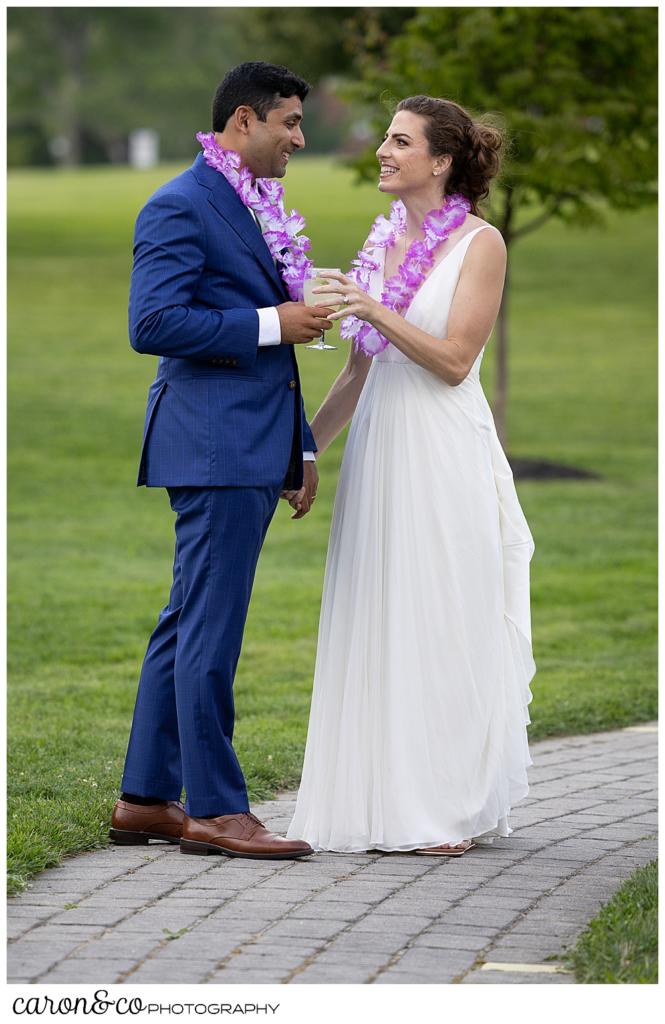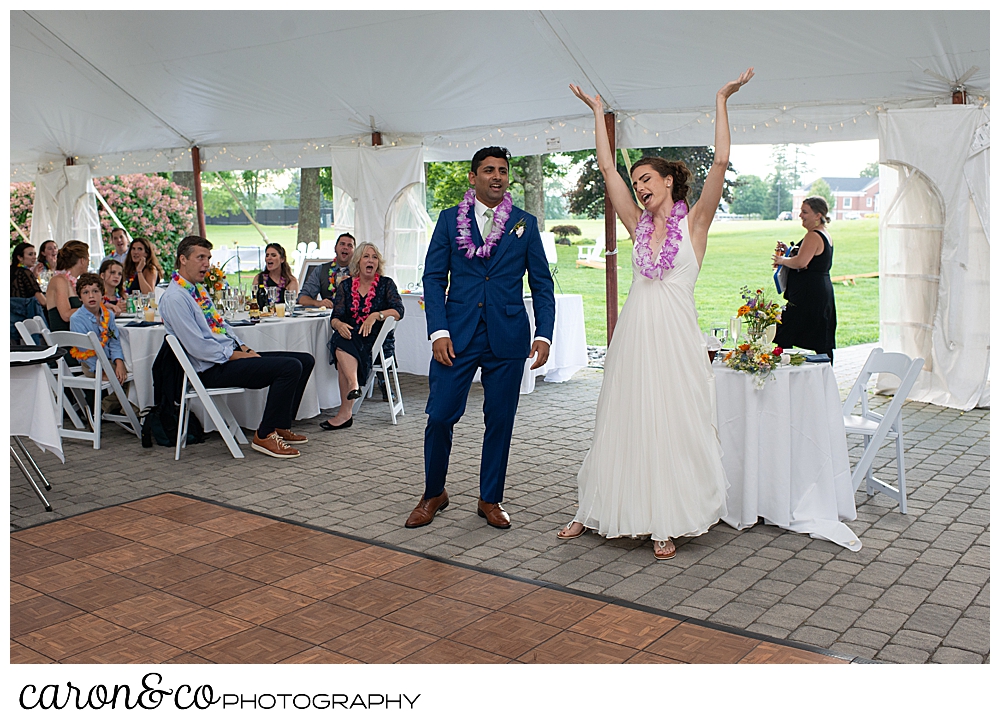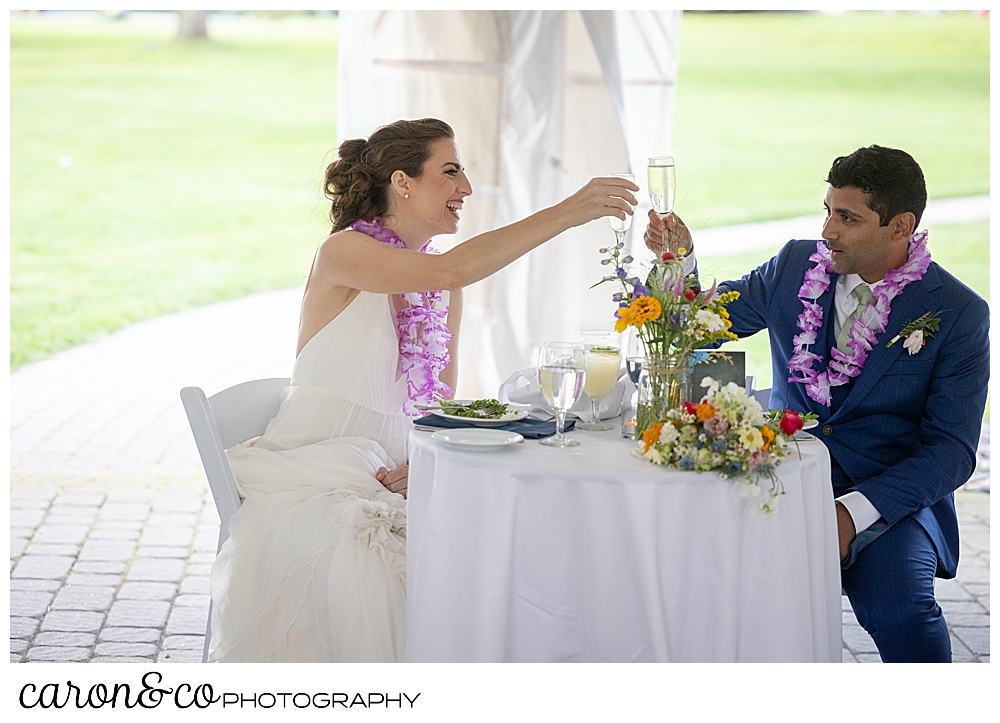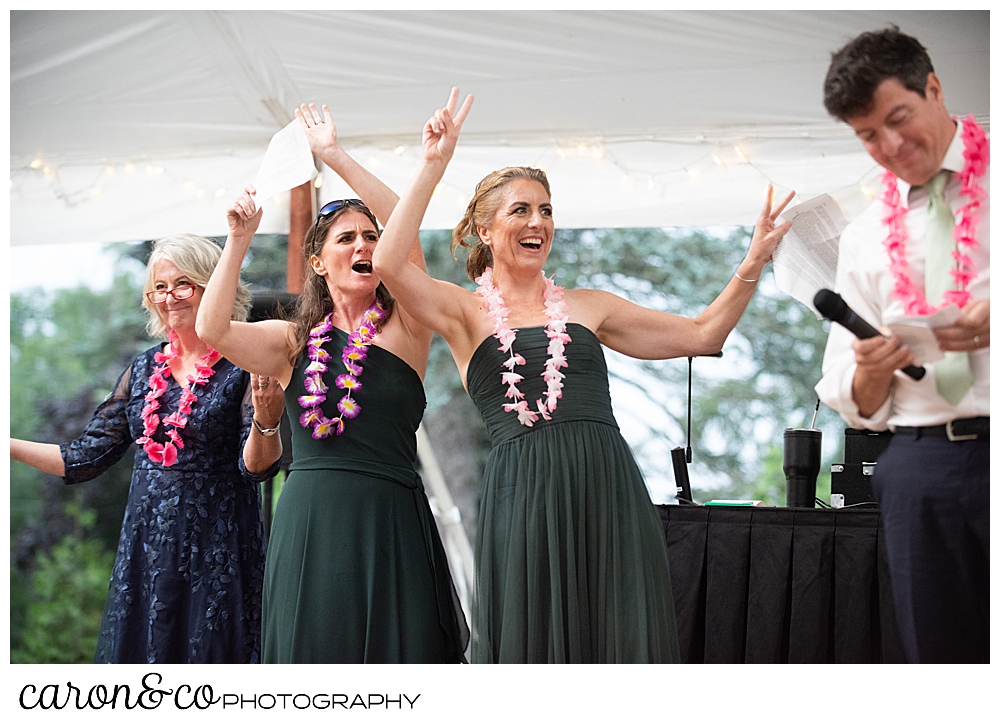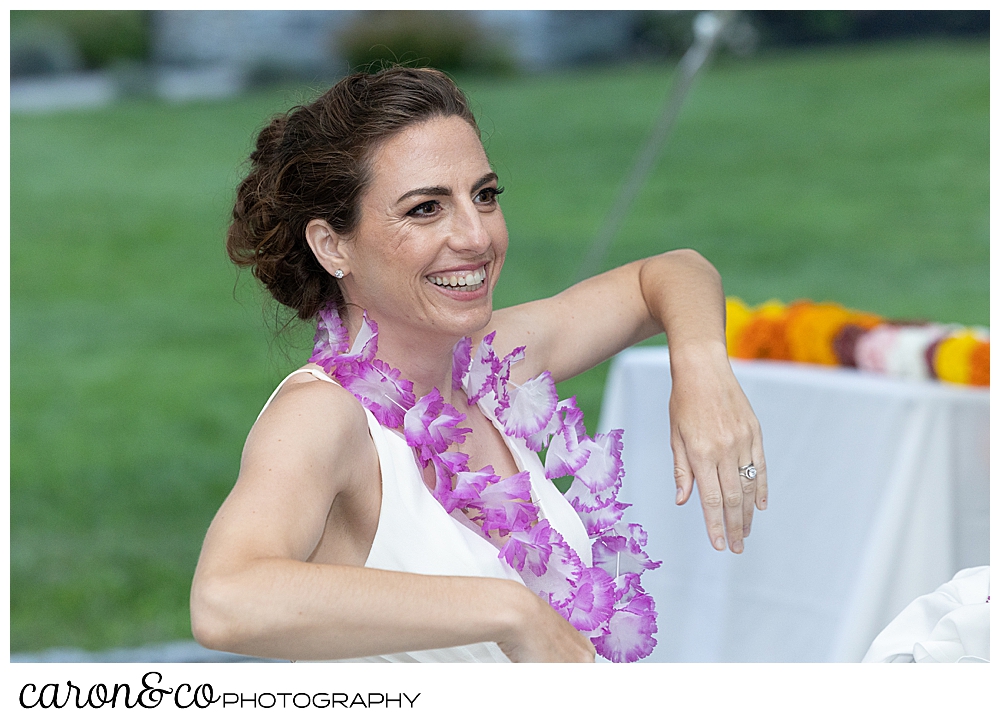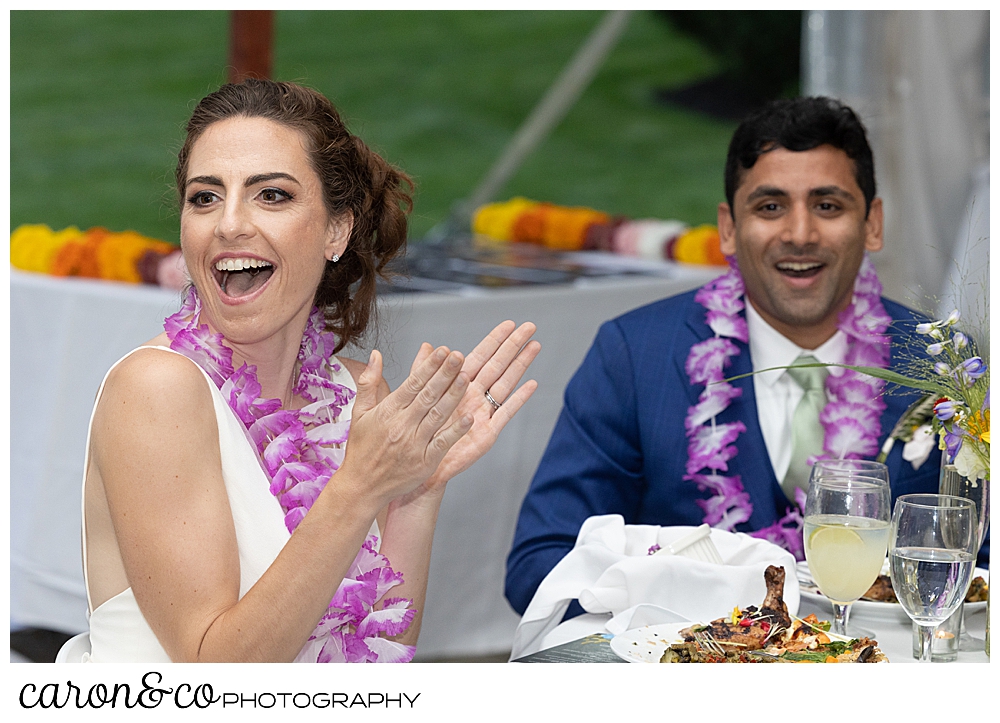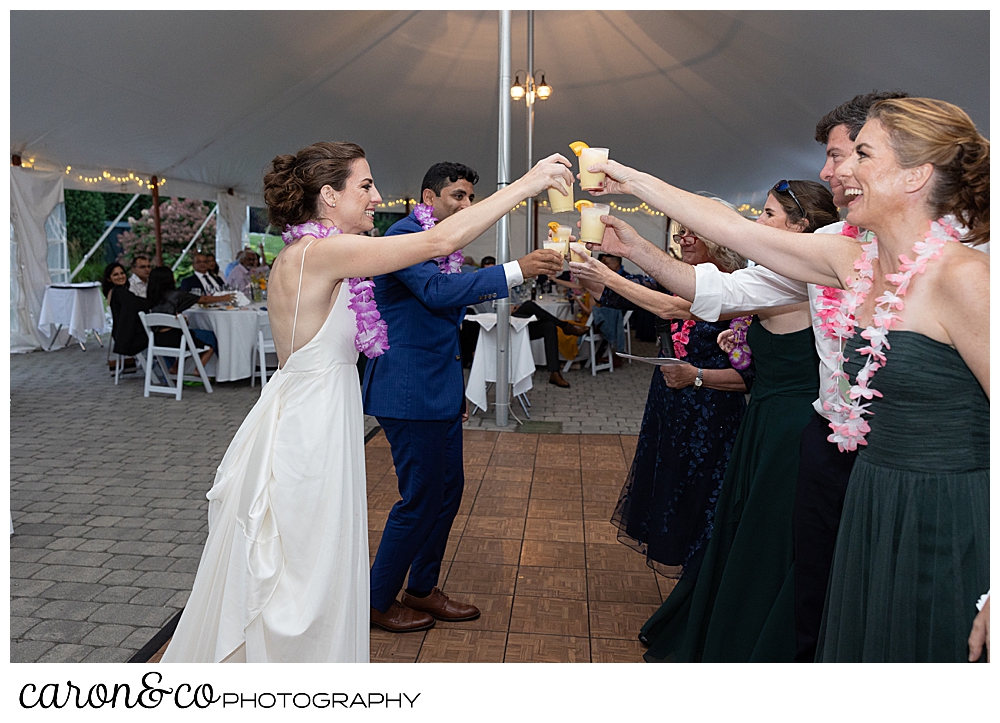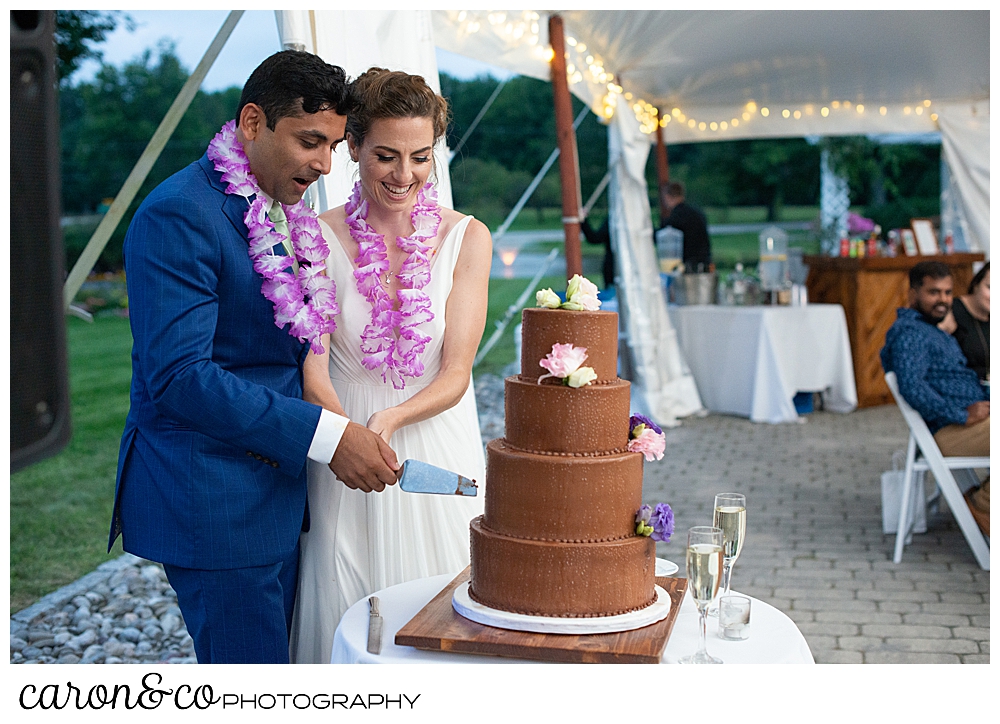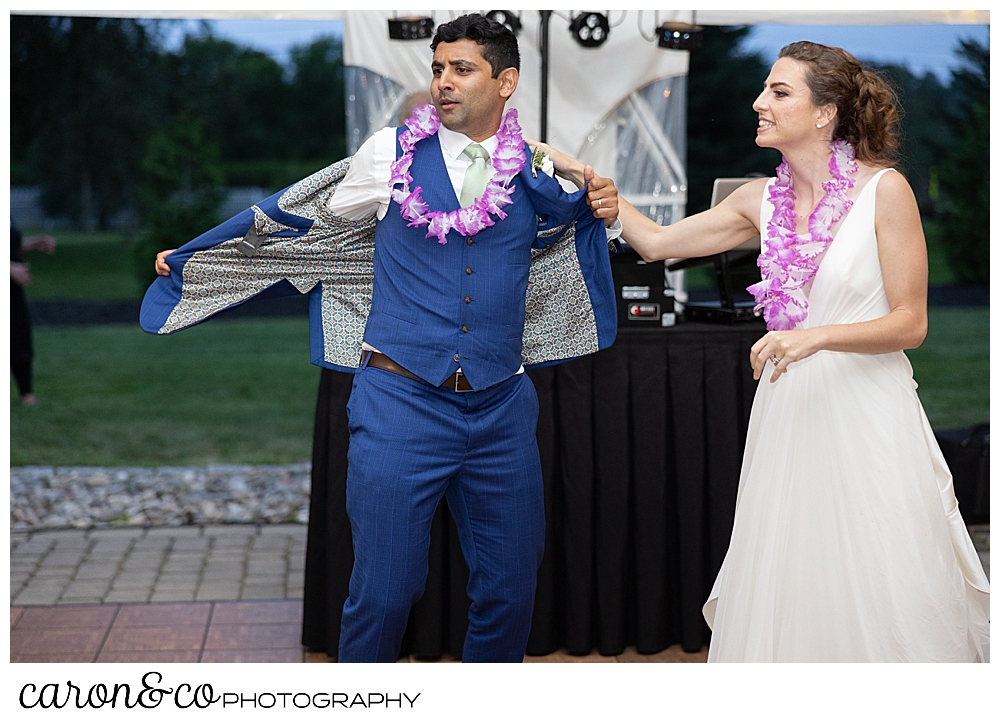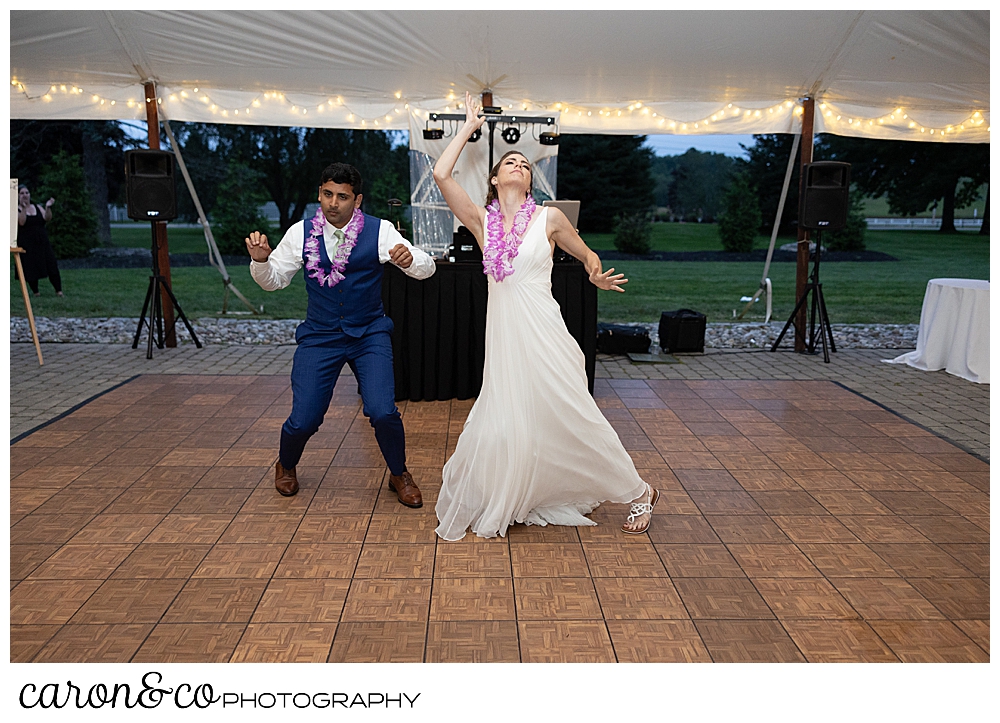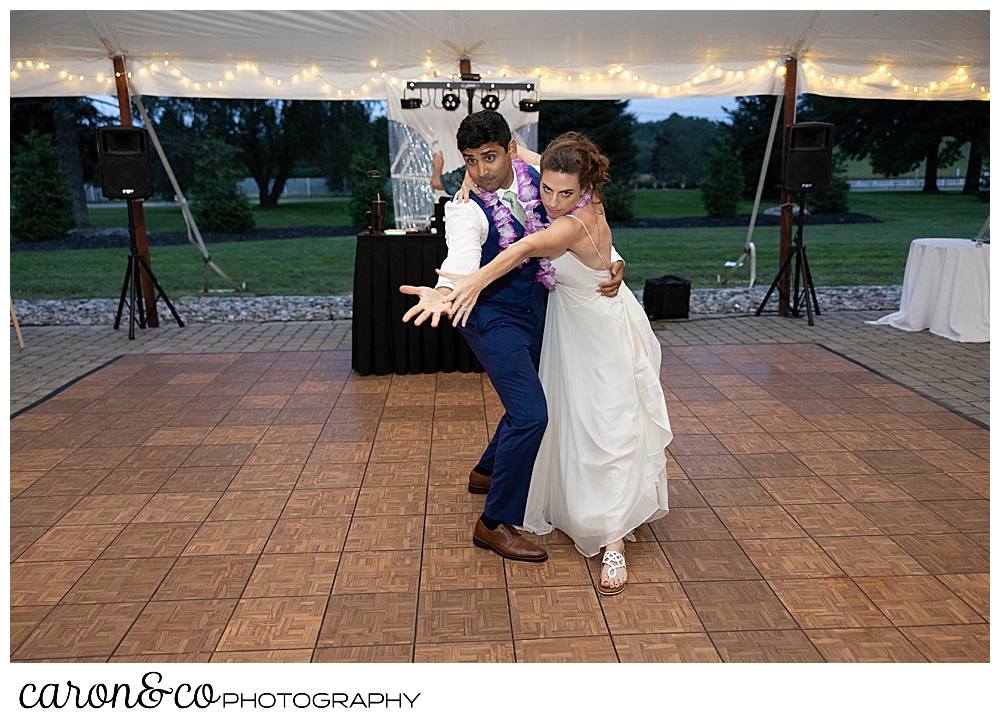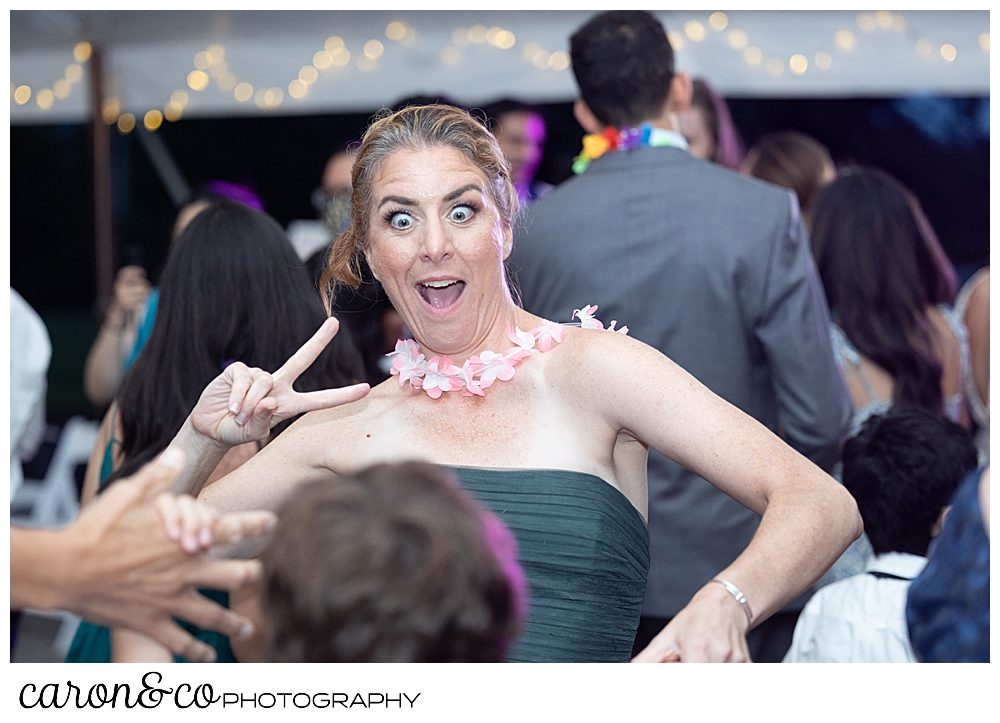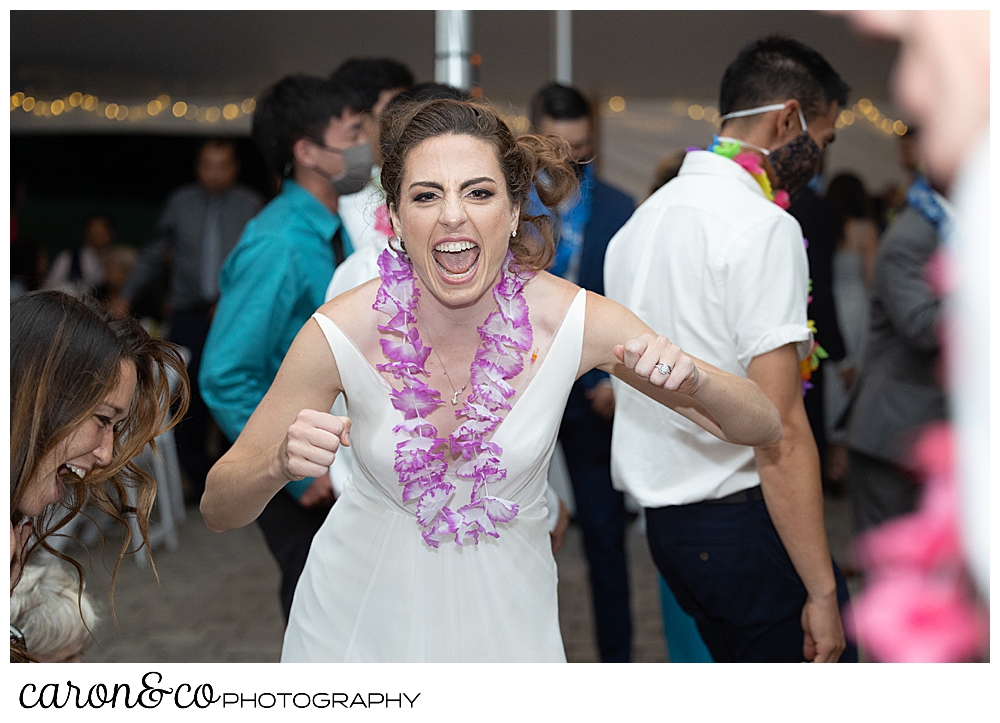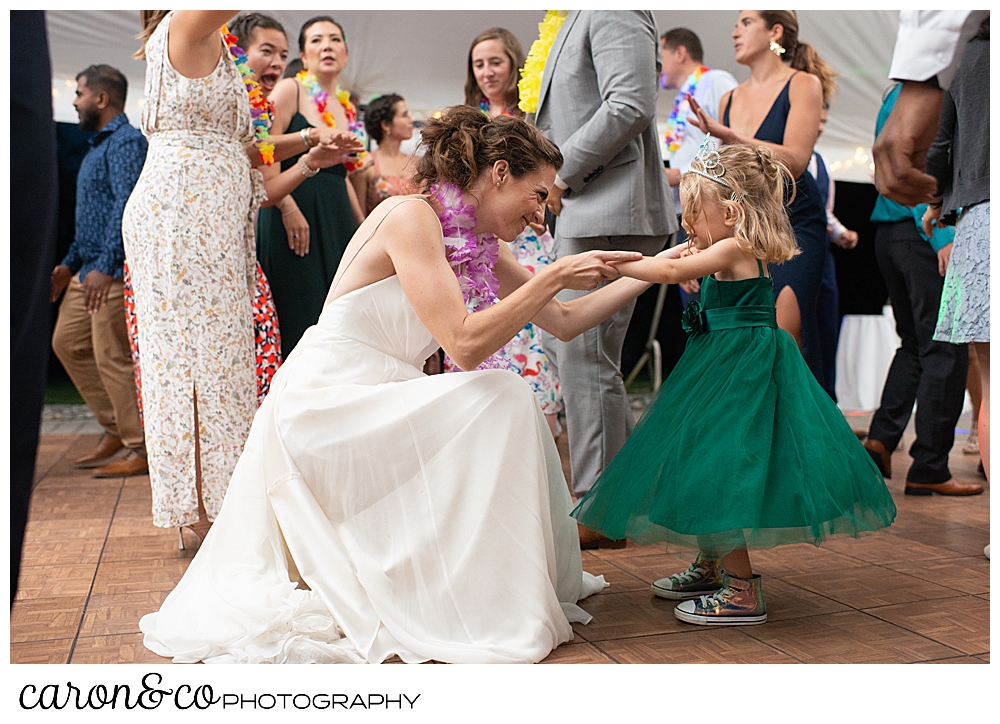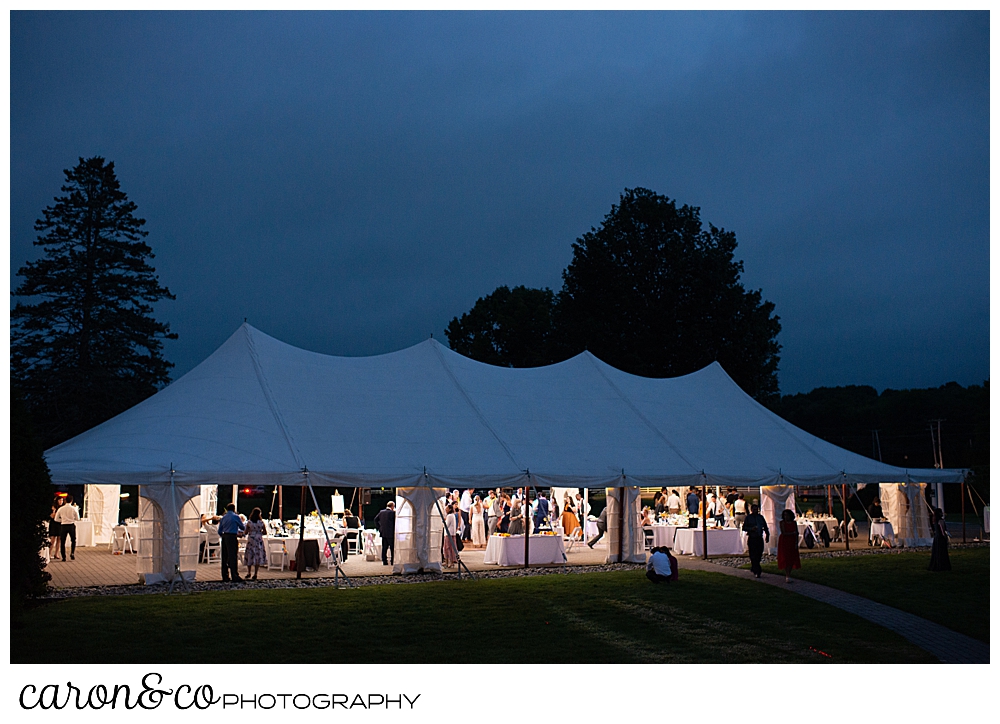 Pineland Farms New Gloucester Maine wedding photographers Russell and Liz Caron, are formerly of Russell Caron Wedding Photography. We're a husband and wife Maine wedding photography duo, and we'd love to be part of your special day! Whether you're having a huge party, like the joyful Pineland Farms wedding shown here, or are having an intimate gathering, we'd love to capture every moment of your wedding day! Traveling to weddings and events throughout Maine and New England, we're a dynamic duo specializing in natural poses and timeless art for your big day. For more information, please contact us right away!​