Fun Crescent Beach Engagement | Southern Maine Engagement
Caroline and Mikey, thanks for the fun Crescent Beach engagement session! There are often two schools of people when it comes to having photos taken. The first school is the "I hate having my photo taken" attitude, and I think we've all fallen into that category at least once. The other school is the "I'll make the best of the situation" approach. Some of us fall into this, on occasion.
As southern Maine engagement photographers, part of our job is to get our subjects to relax and appear easy going in front of the camera. It can sometimes be a daunting task, but thankfully, we didn't have to worry about that!
Luckily for us, Caroline and Mikey fall into the second group and made the best of the situation. Not only that, they made it fun for themselves (at least we think they did?), and for us! That's a complete win win! They were fun and engaging (see what we did there?), and their photos reflect that.
Caroline and Mikey will be married in July 2020 at St. Ann's Episcopal Church in Kennebunkport, with a reception following at a private residence in Kennebunk. We're looking forward to photographing them again, surrounded by their families and friends. It's going to be a day full of fun and laughter, and great photos!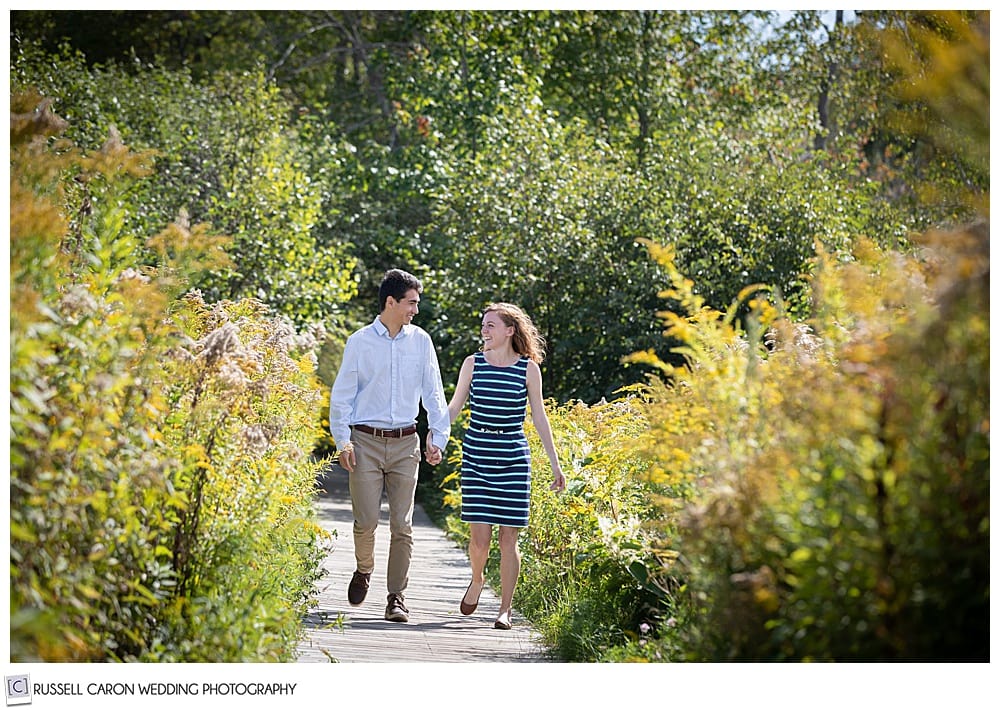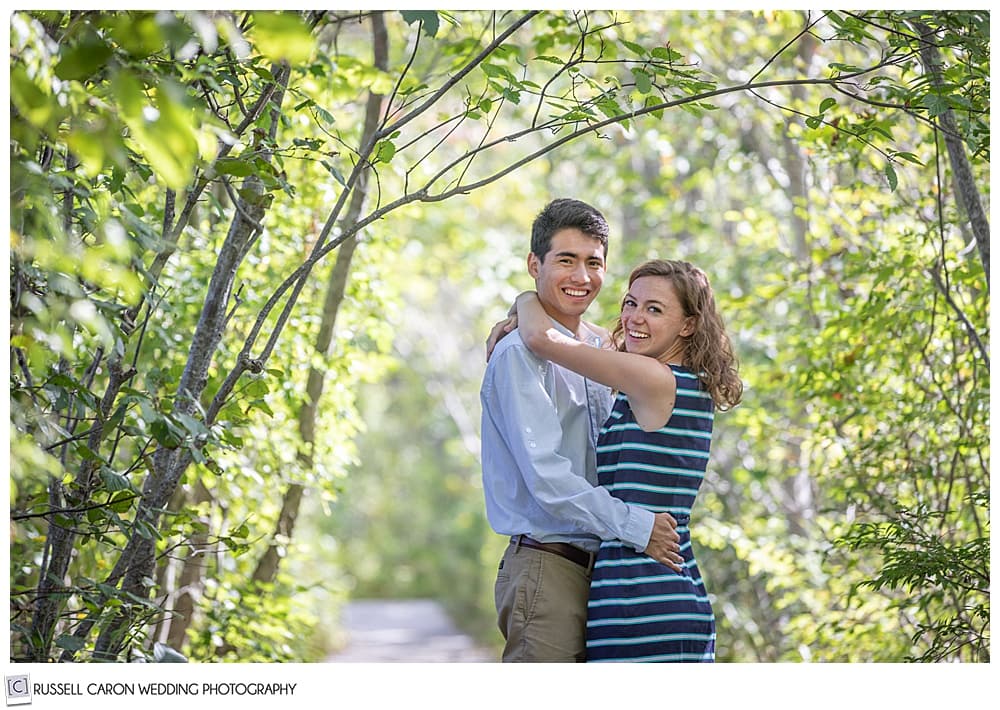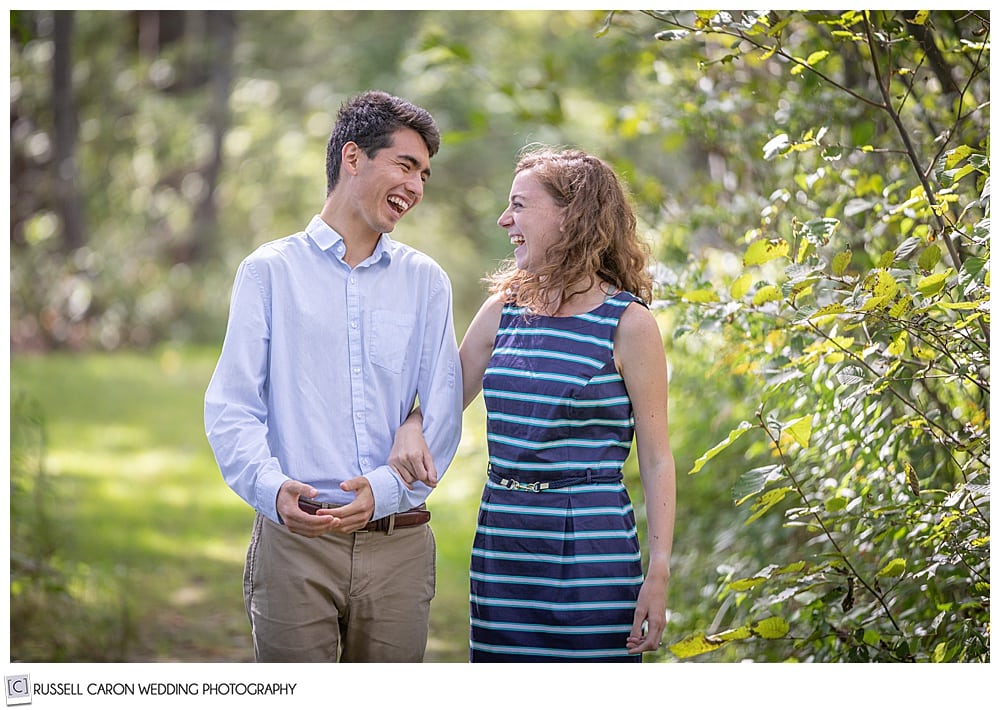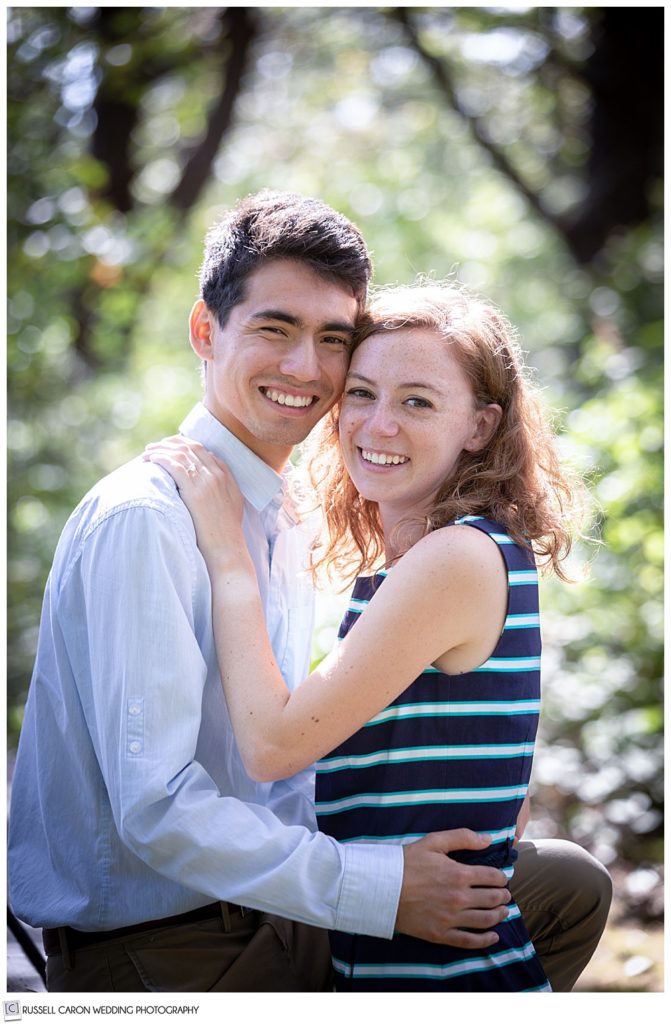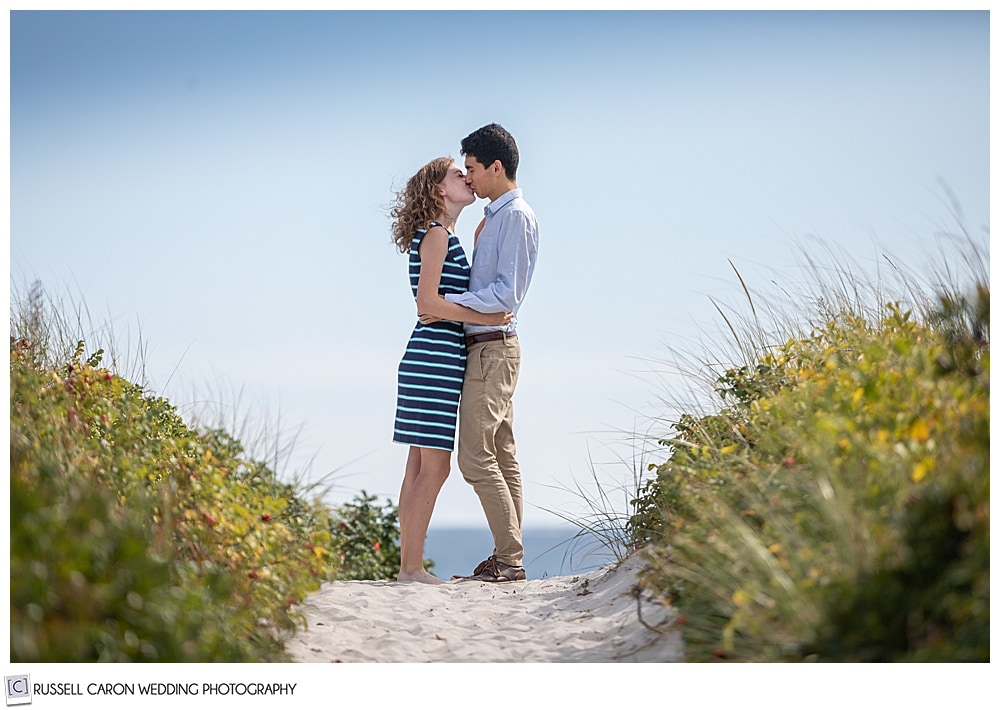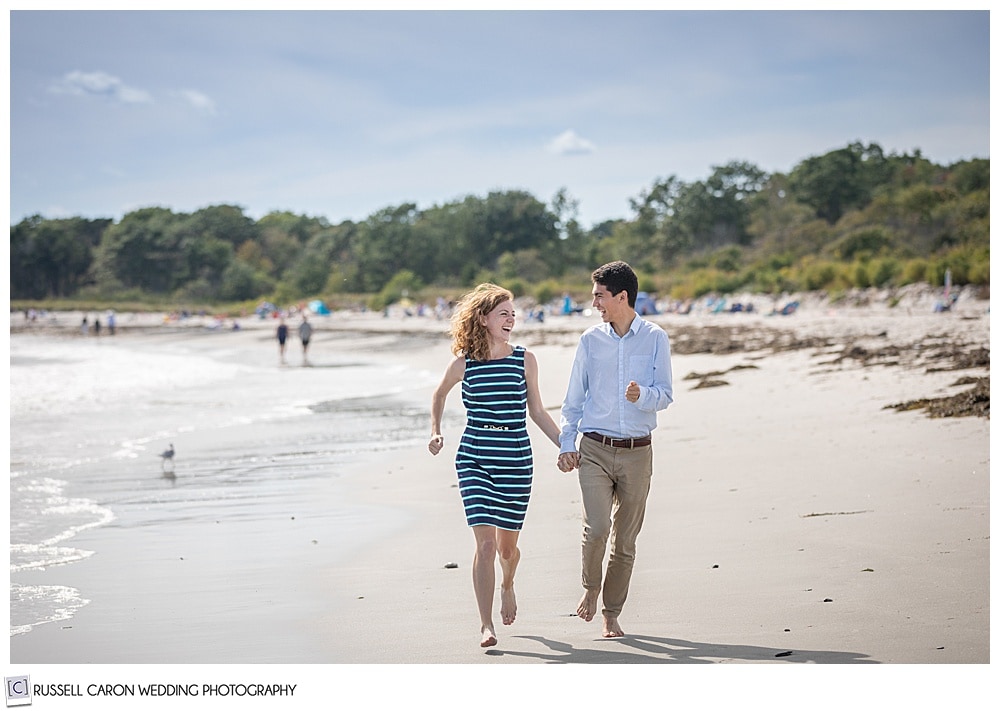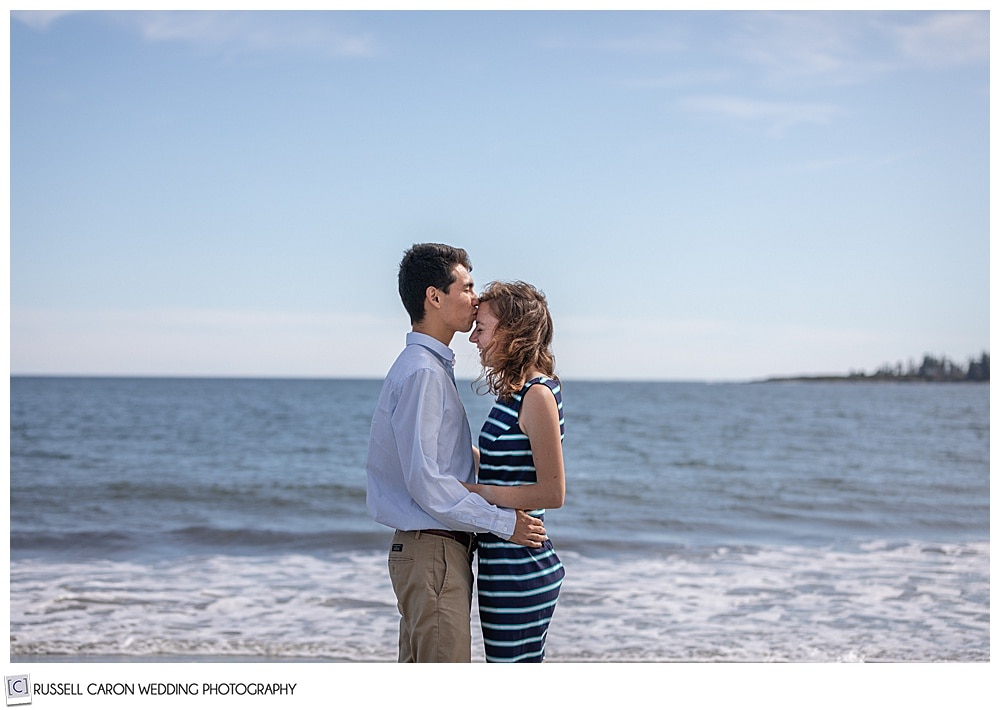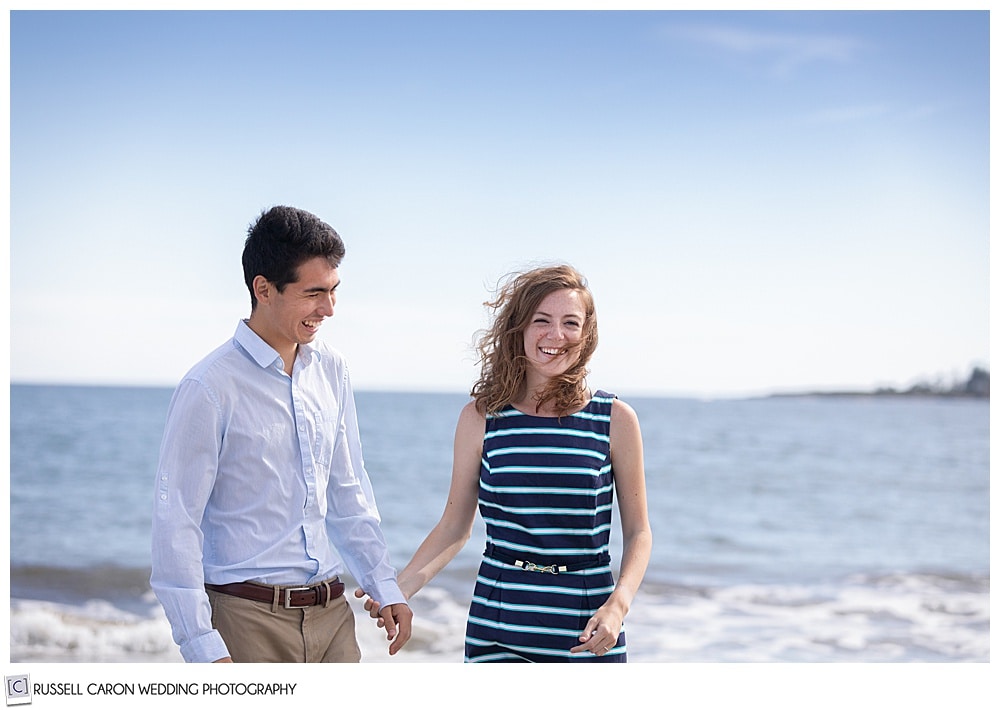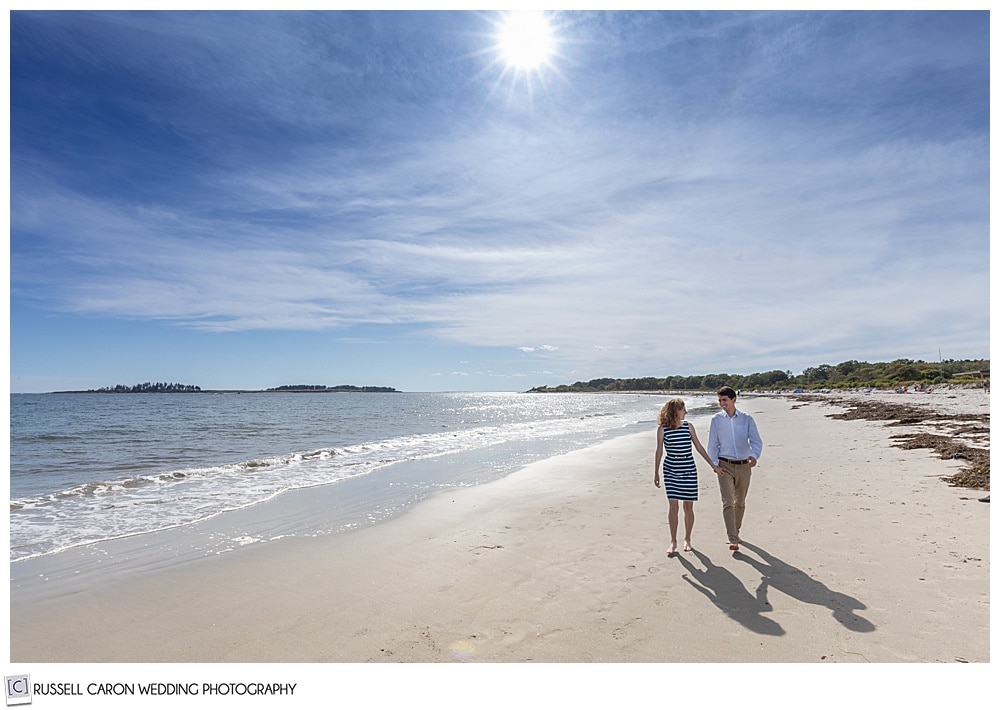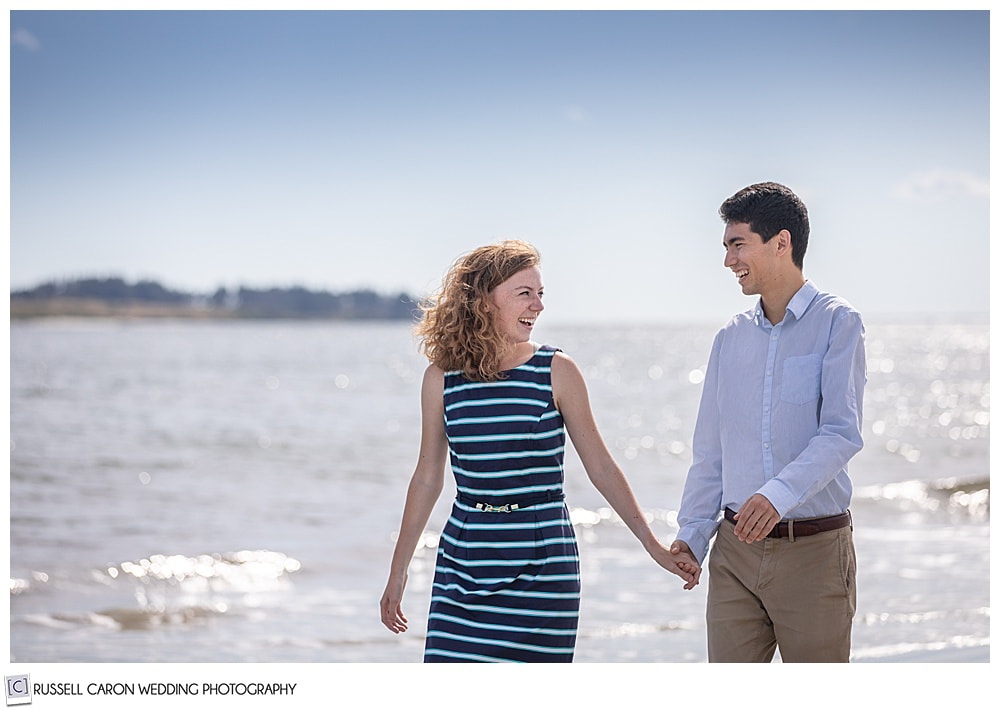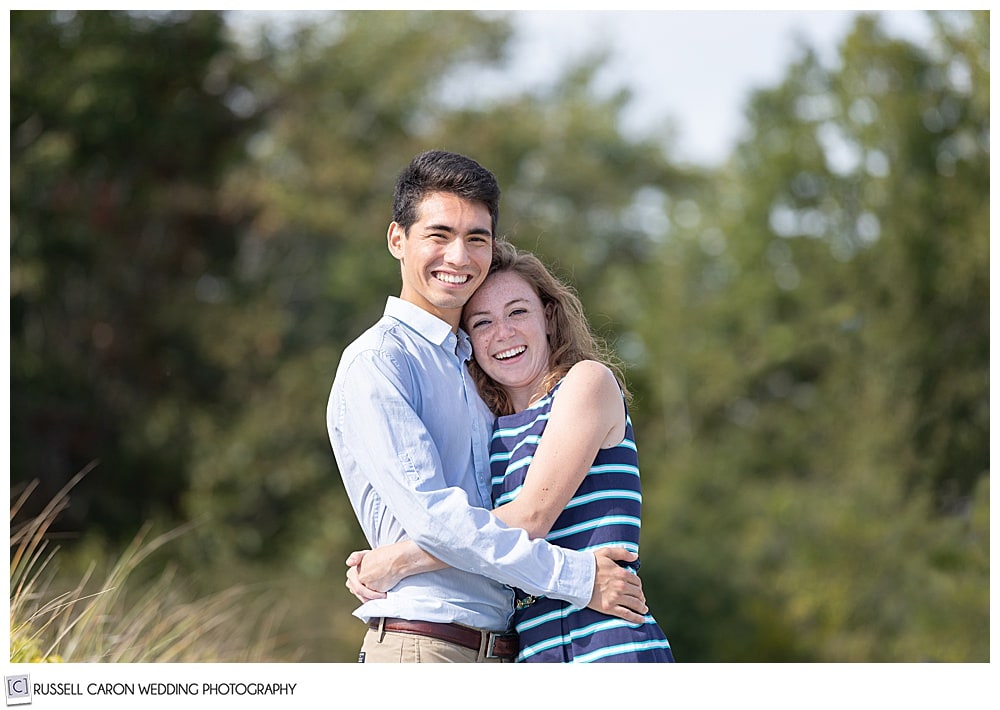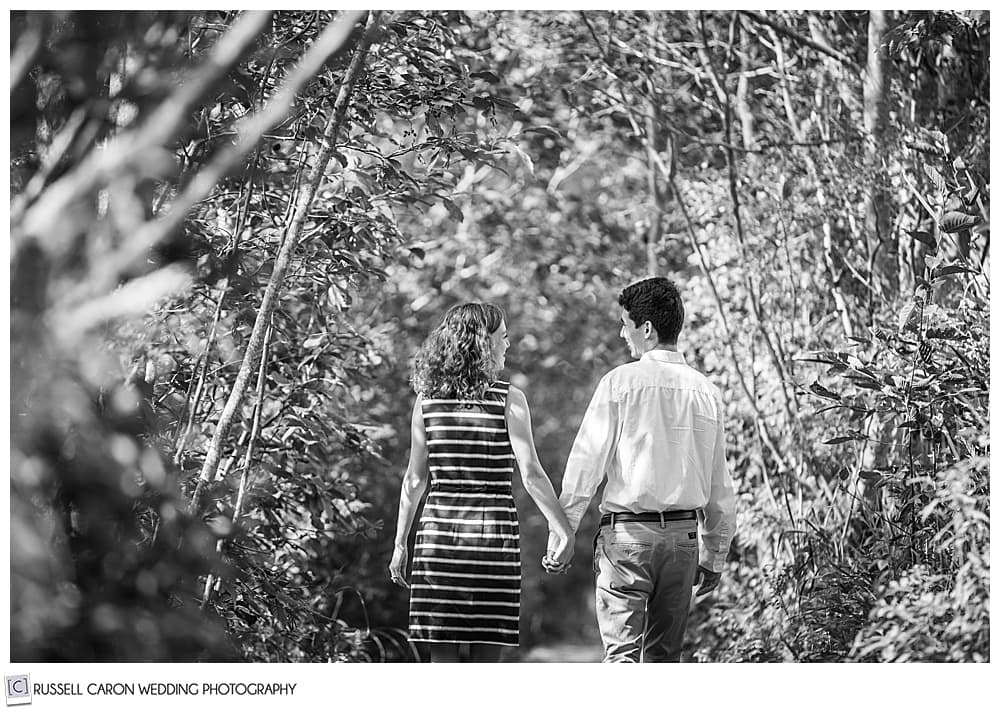 If you enjoyed Caroline and Mikey's Crescent Beach engagement, please comment and/or share this post, thank you!!
Southern Maine wedding photographers, Russell and Liz Caron (formerly of Russell Caron Wedding Photography), would love to be part of your wedding day. Engagement sessions give us an opportunity to work together before your special day. The connection we build during an engagement session is invaluable, and a whole lot of fun! We had such a great time during our fun Crescent Beach engagement, imagine yourself doing the same! For more information, please contact us right away!