Freeport Maine Wedding
Jamie and Michael are a wonderful couple; one of those 'perfect-for-each-other' partnerships, and a Match.com success story!! When they met, they were surprised to learn that they lived on the same street. It was meant to be!
They were married on a sparkling, summer-like, fall day in a Freeport Maine wedding, on Saturday, September 28, 2014 at the the Downtown Freeport Hilton Garden Inn. Betty Larson, a long time family friend, was the officiant for the ceremony, which was held in the Old Town Hall Meeting Place, located right next to the Hilton Garden Inn. As a matter of fact, Betty was the same officiant who performed the marriage ceremony for Jamie's parents, 30 years ago! We just love these very personal touches.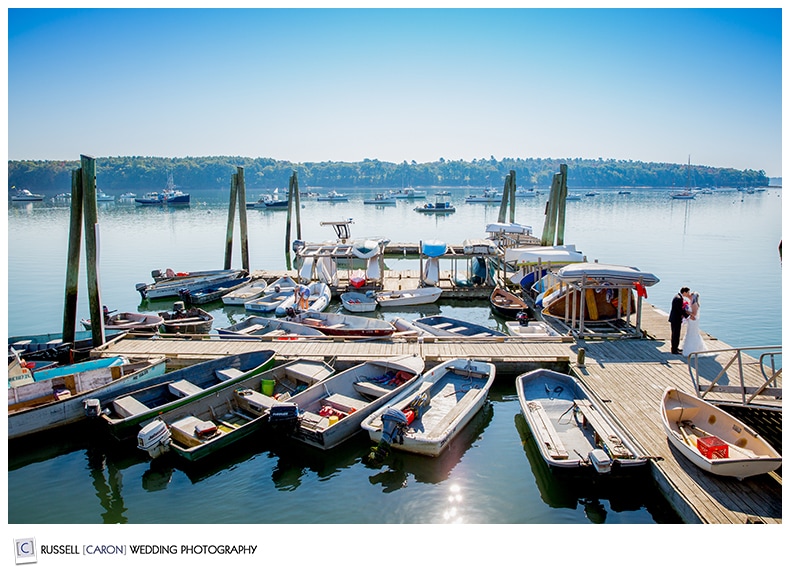 Above, after doing a first look, which can be seen a little further below, Jamie and Michael took a ride with us to the South Freeport town marina.  It was uncanny how it felt like a July, not late September, day.  Below, we spotted this unplanned portrait of Jamie in the town park adjoining the ceremony and reception site in downtown Freeport, Maine.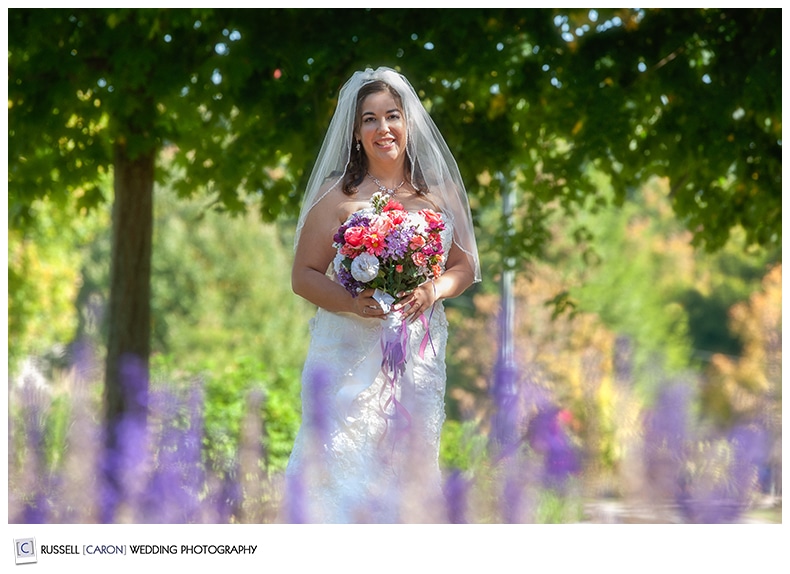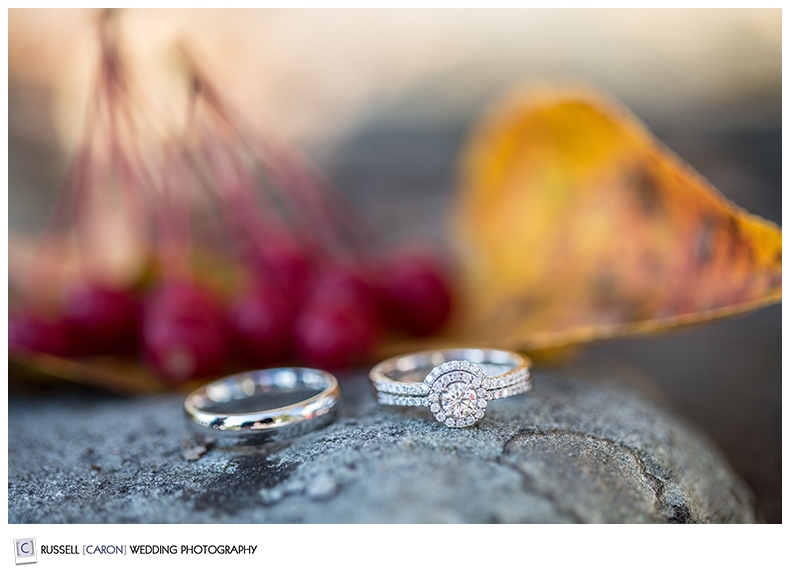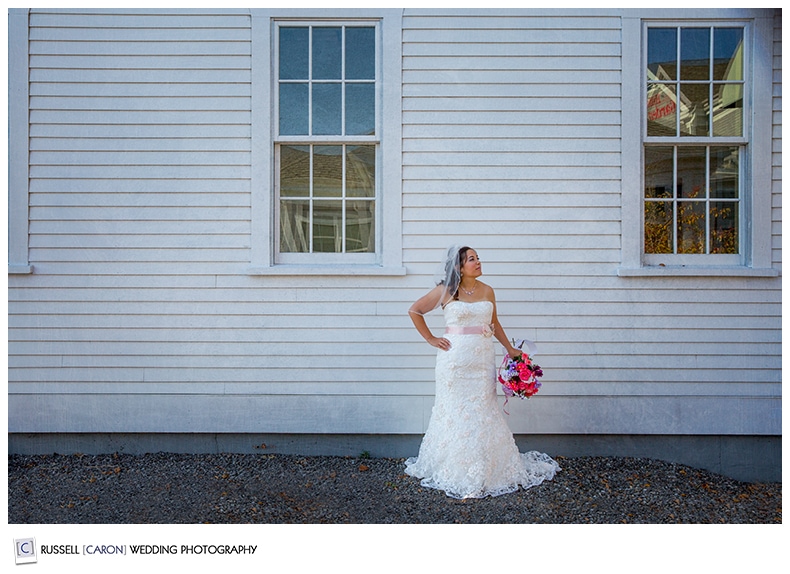 The below series shows Jamie and Michael's first look; such a special moment.  Brides always beam on wedding day, and it can be seen that Jamie was most certainly not an exception!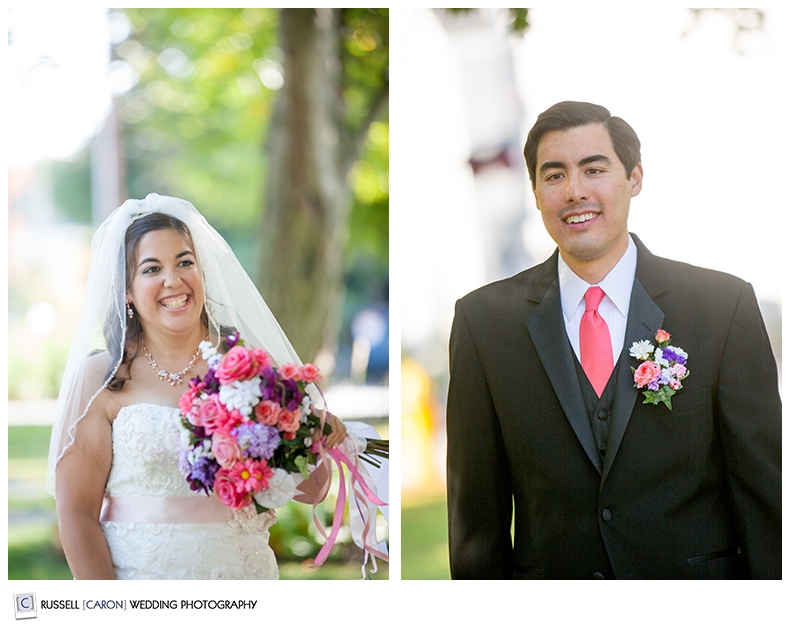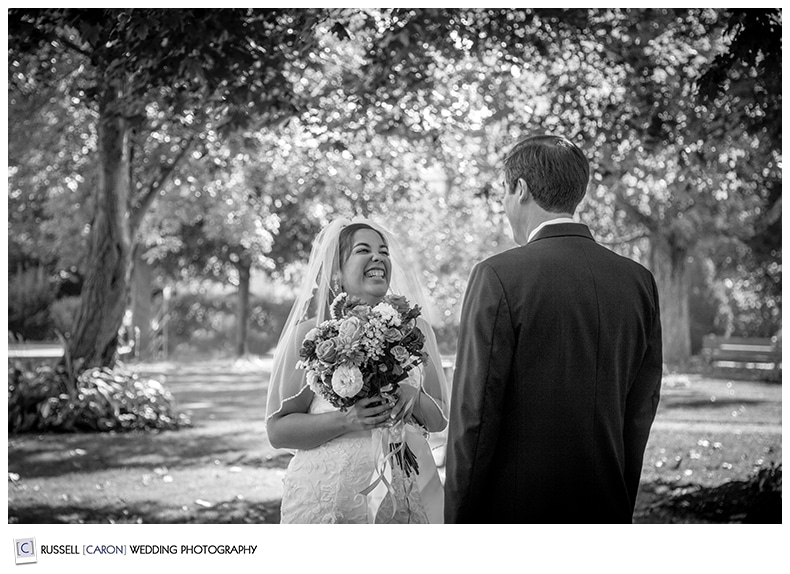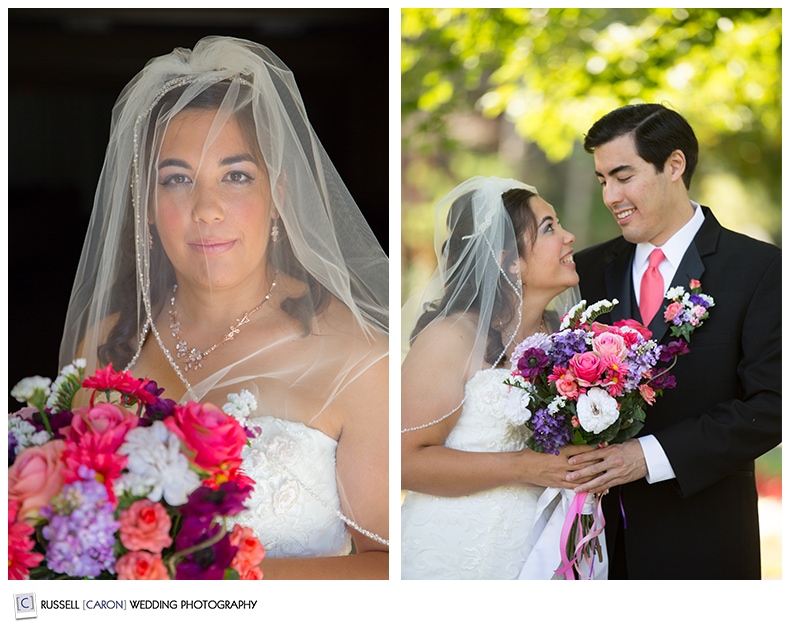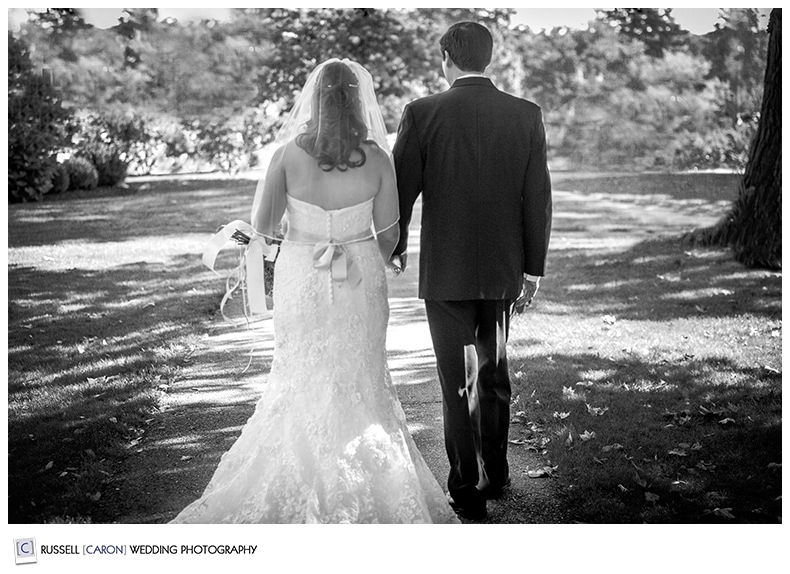 The fall colors were resplendent in their beauty in this image taken at the nearby park.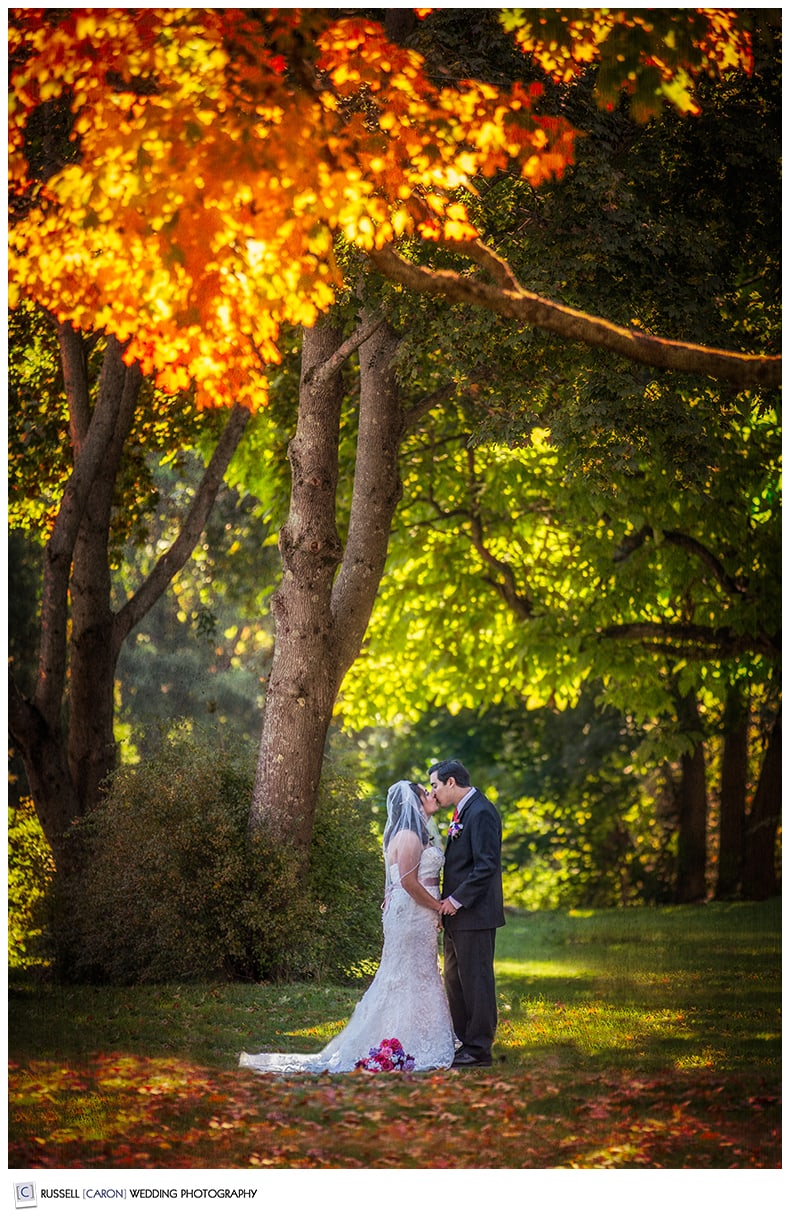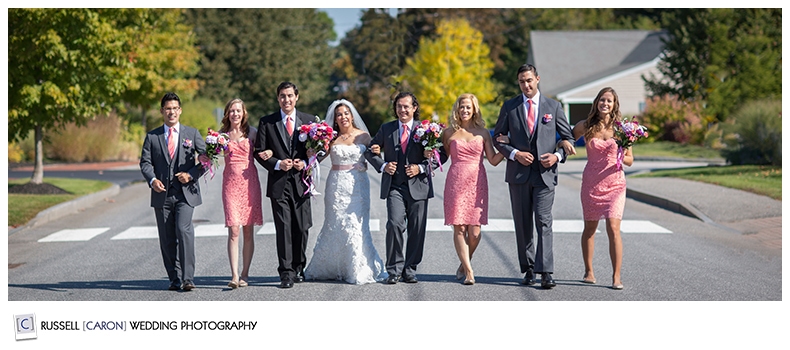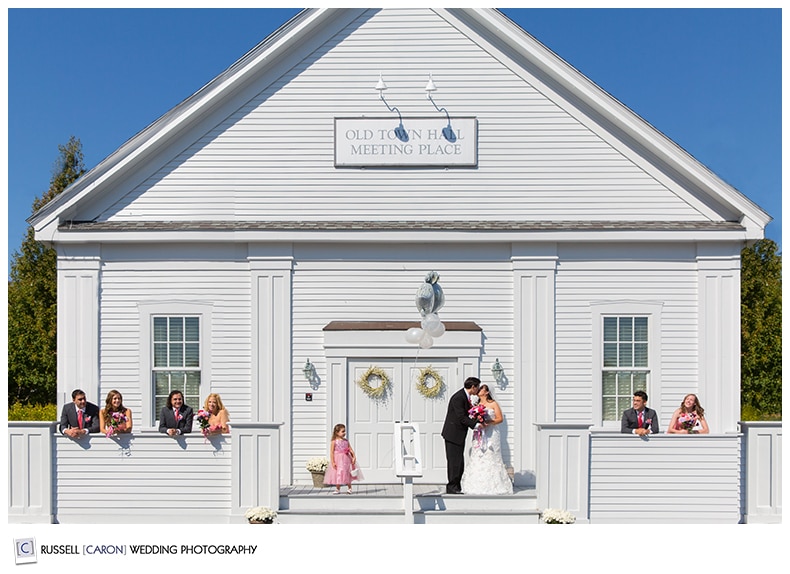 Flower girl River did her duties especially well!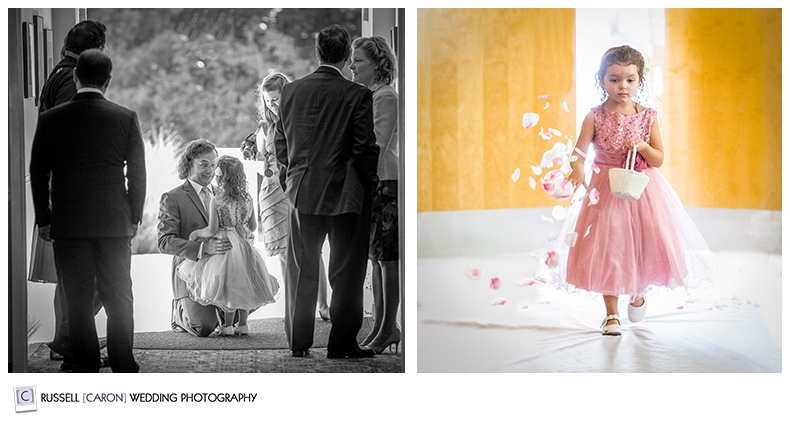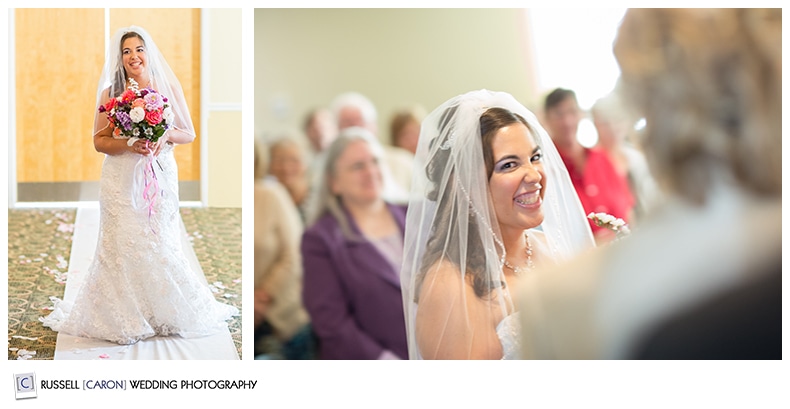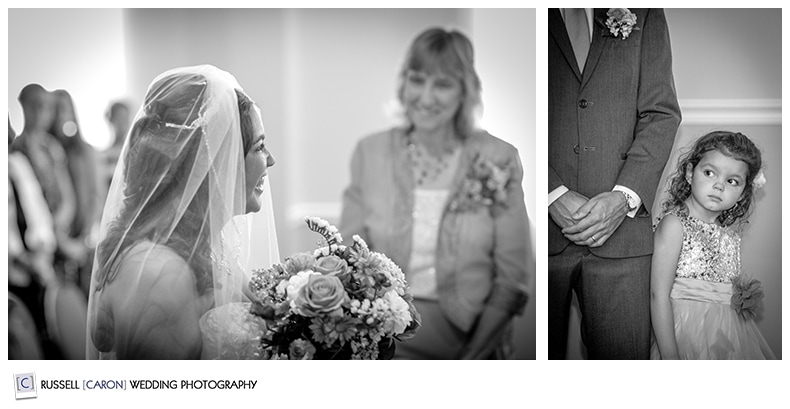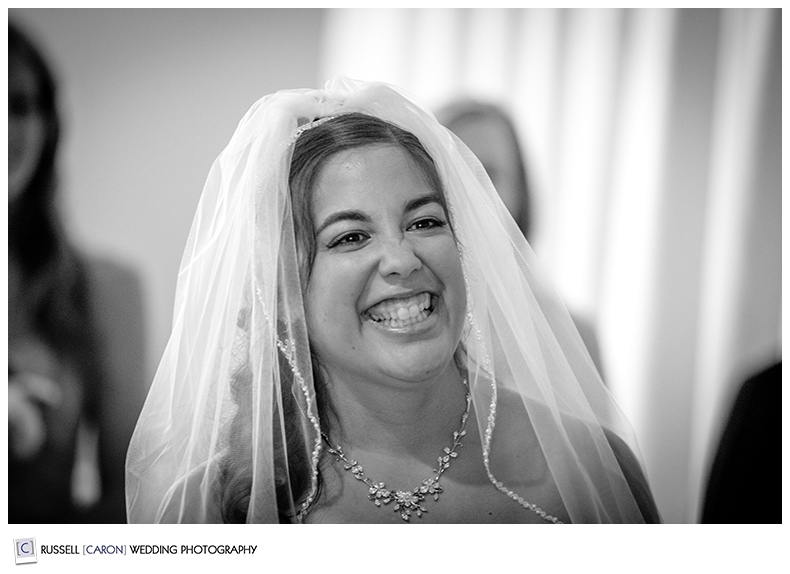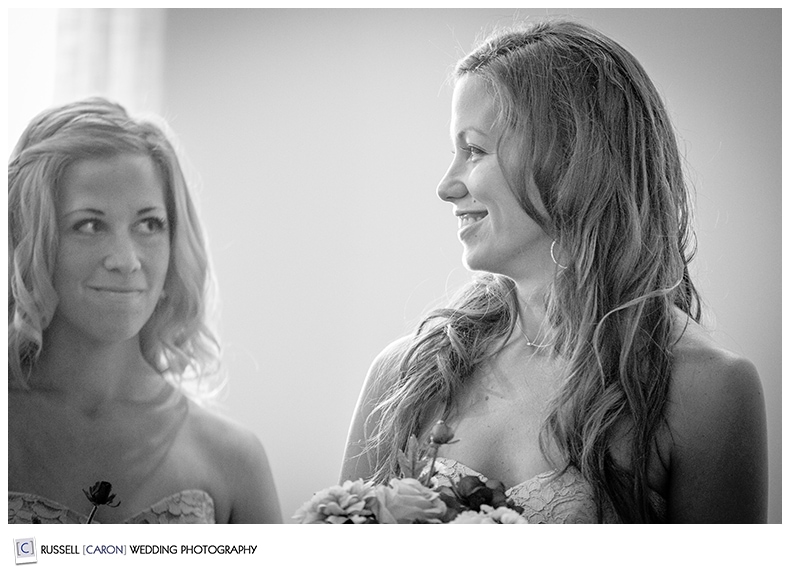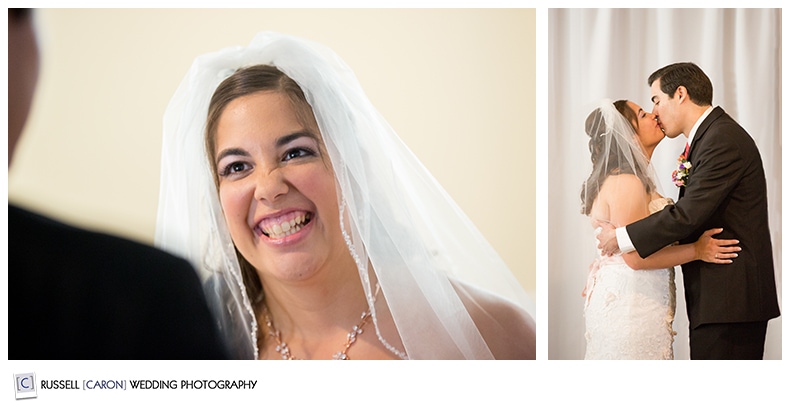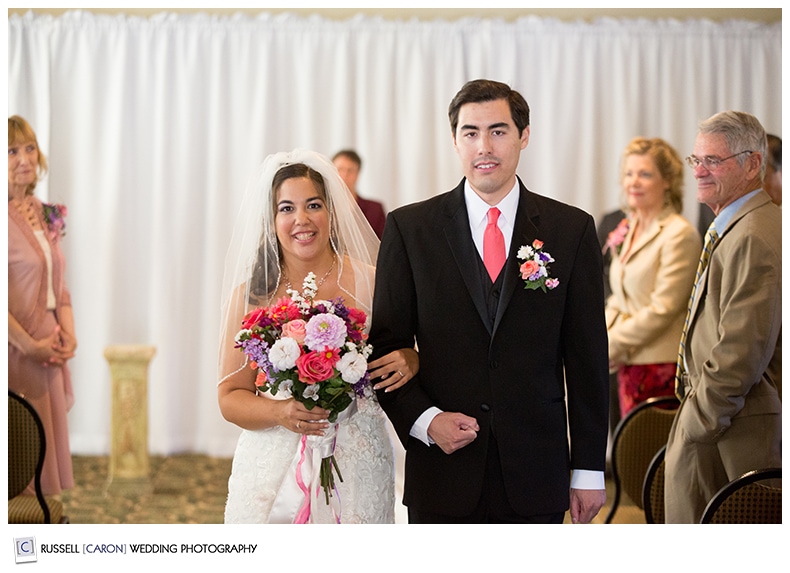 A first dance, a great Sunday brunch, and fun with family and friends ensued.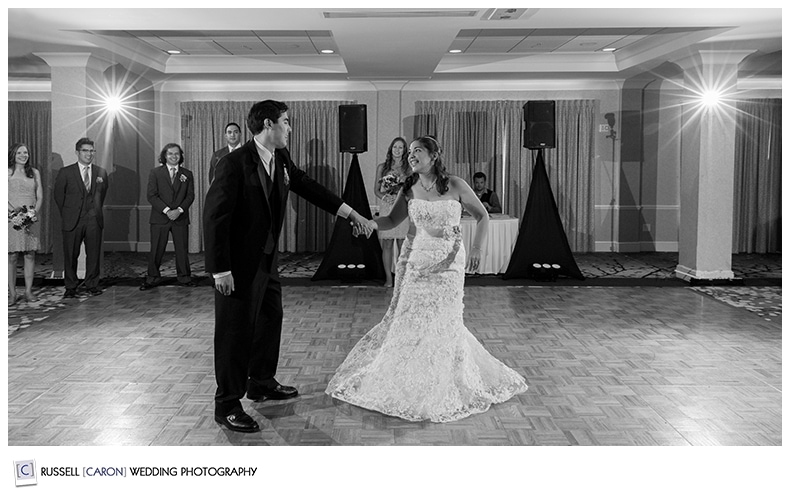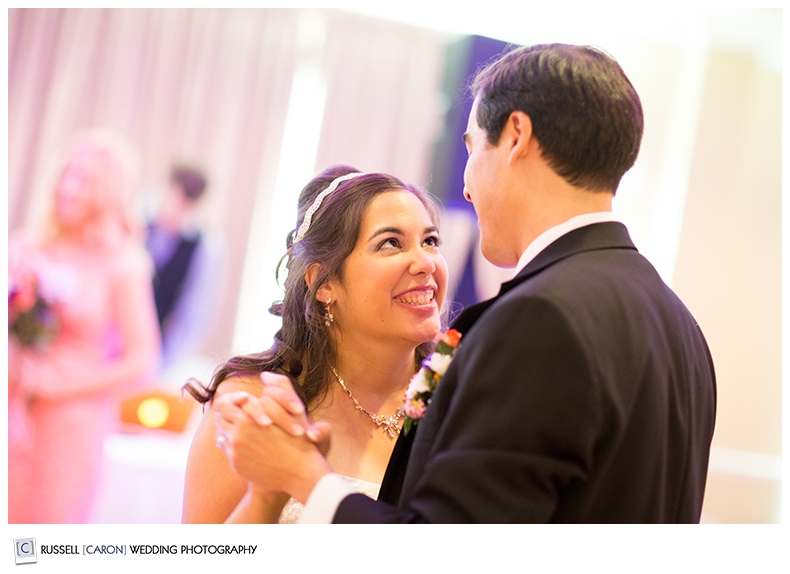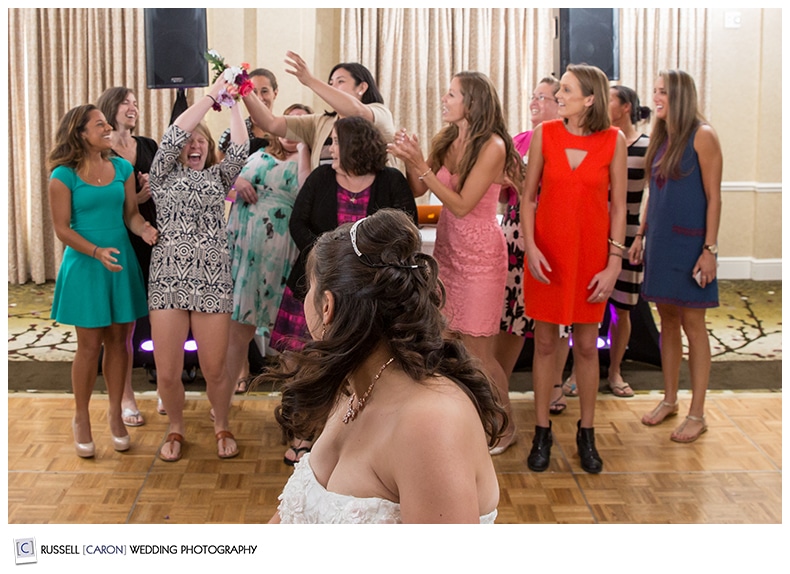 Freeport Maine wedding photographers, Russell Caron Wedding Photography, would love to be involved in your special day. Feel the love from this energetic pair as they effortlessly capture each of your cherished moments, producing natural poses and unparalleled art for your special day. We will travel to whatever location you can think of, whether it be a Freeport Maine wedding, a resort in the Caribbean, or an Italian villa. For more information, please contact us right away!