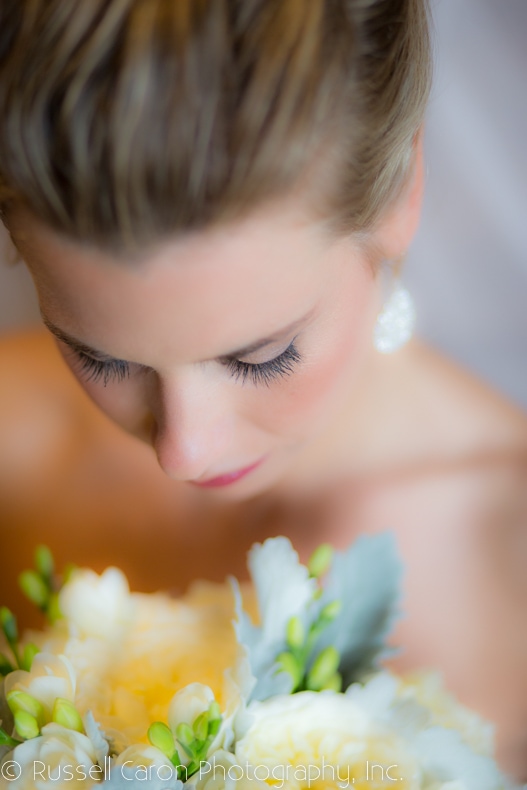 Maine Bridal Portraiture
Editing Amy and Jonathan's wedding, I found this image I felt compelled to share.  Amy was for certain a radiant, glowing, beautiful bride. One of the elements that Russell Caron Wedding Photography is known for, are their bridal portraits. We ensure that we can capture bridal portraits, by scheduling them into the wedding day timeline. After the bride is dressed and ready for the day, we find a spot with beautiful light. Sometimes this is in a corner of the room, or near a window. Sometimes it's outside. Wherever we decide is the best location for the bridal portrait, we make sure it's quiet reflective time for the bride. It is oftentimes the most peaceful time of the entire day for the bride. Maine bridal portraiture, it's just one of our signature memories for each bride.
Russell Caron Wedding Photography loves to capture Maine bridal portraiture for our brides. Let us join your wedding and help in creating the perfect memories of your big day. Feel the love as this dynamic pair effortlessly capture each of your cherished moments, producing natural poses and unparalleled art for your special day. For more information, please contact us right away!