Classic Newagen Seaside Inn Wedding | Maine Wedding Photographers
Erin and Brian had an absolutely dreamy, classic Newagen Seaside Inn wedding. They began their weekend on the day before the wedding with a lobster bake, on the lawn at the Newagen. Such a picture-perfect venue!
Erin and Brian's wedding day dawned foggy, as can sometimes be the case on late summer mornings on the coast of Maine. While we all hoped the fog would burn off, it didn't. Ultimately, that was okay, because it gave a mood of its own and helped produce some really soft and beautiful photos. The outdoor ceremony site at the Newagen is literally on the edge of the ocean. The fog certainly added to the ambiance for the ceremony and to the cocktail hour.
One of the best moments of the day (at least for us!), was when Erin, Brian, and the two of us went out on the Miss Boothbay, a lobster boat that Erin and Brian had chartered for an hour. It was almost pea-soup fog; the visibility was low, the fog was damp, but it was an incredible hour that we absolutely loved!
We're so blessed with the most amazing clients who have these gorgeous weddings, and this was definitely a pinch-worthy day! Take a look!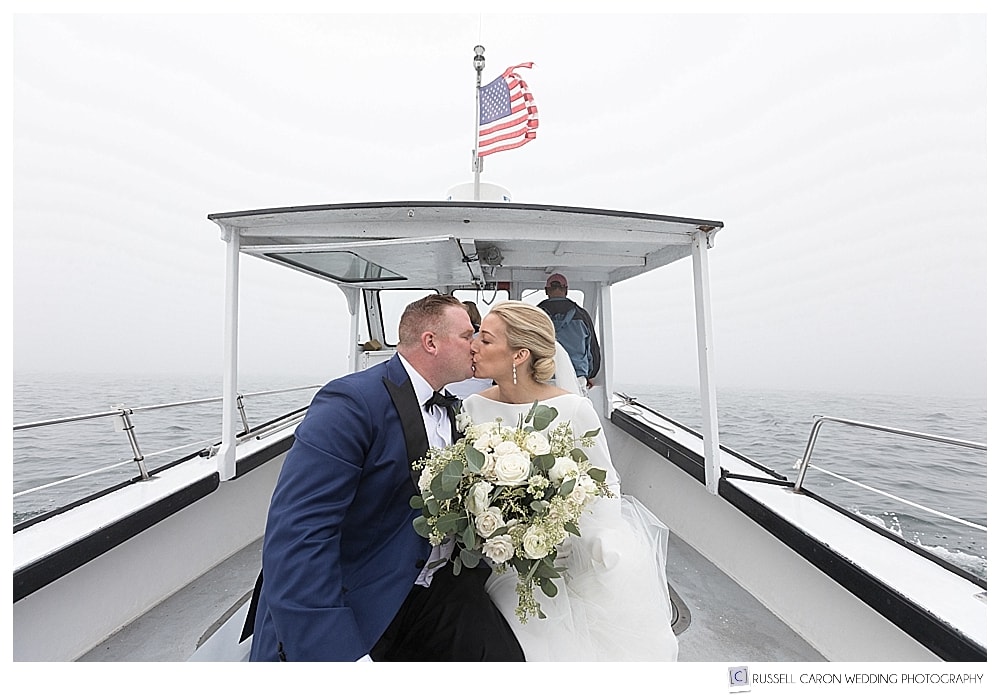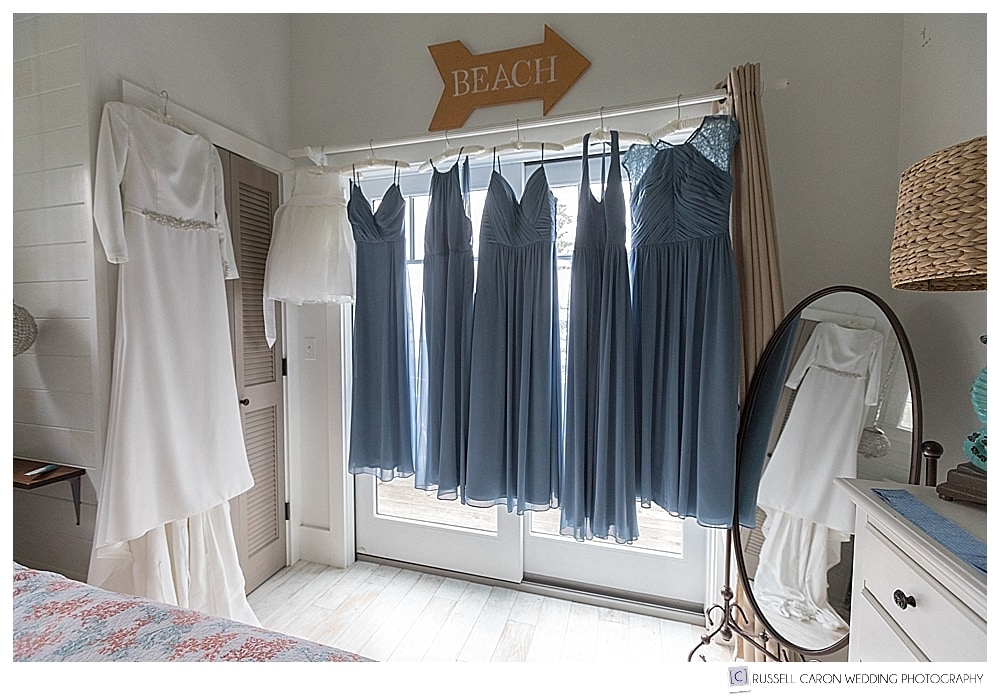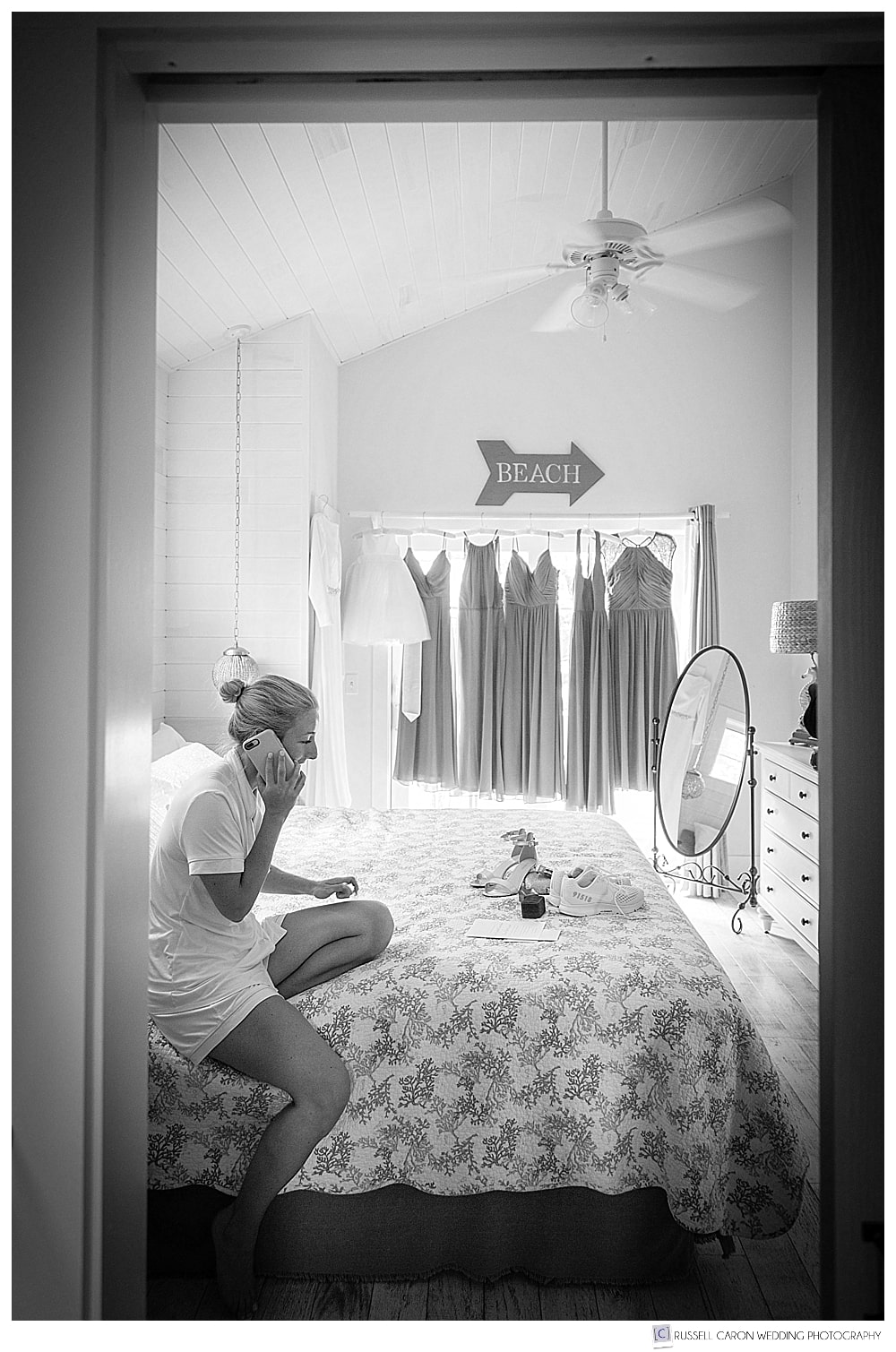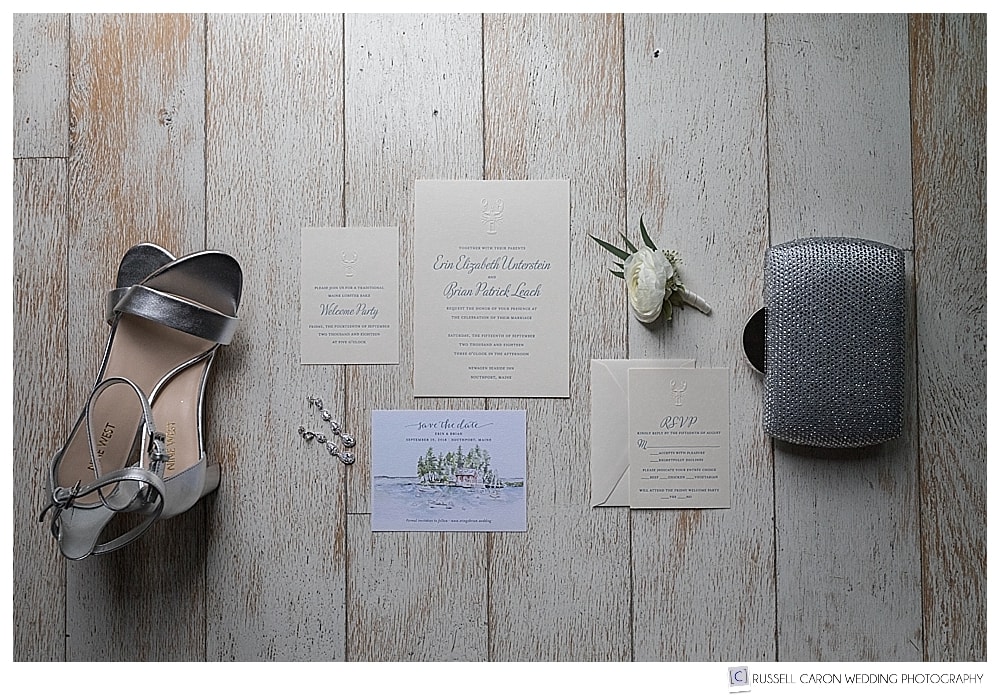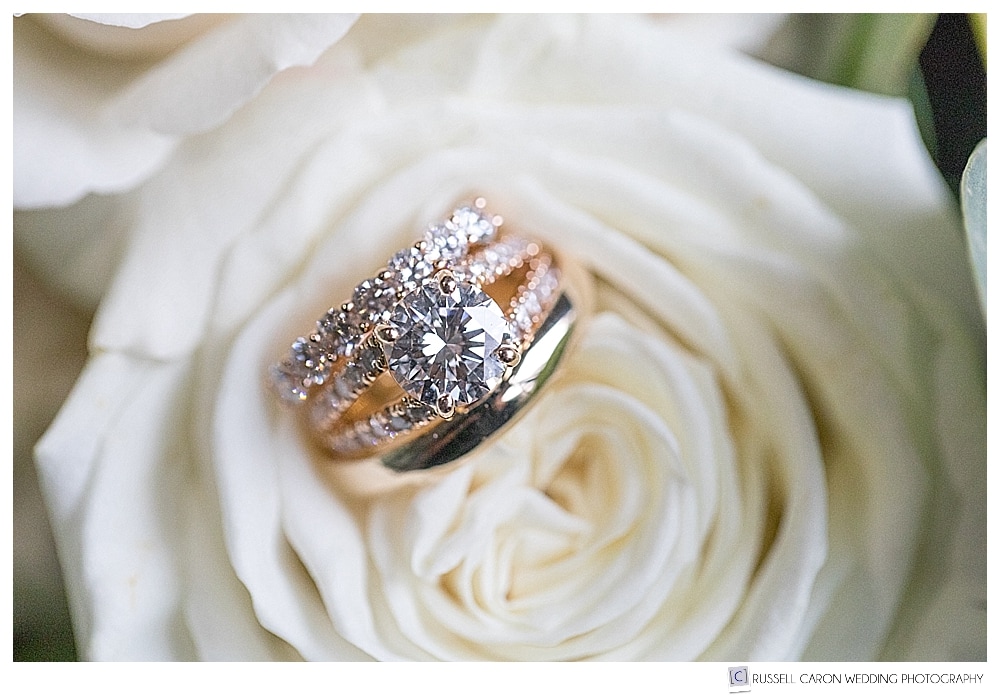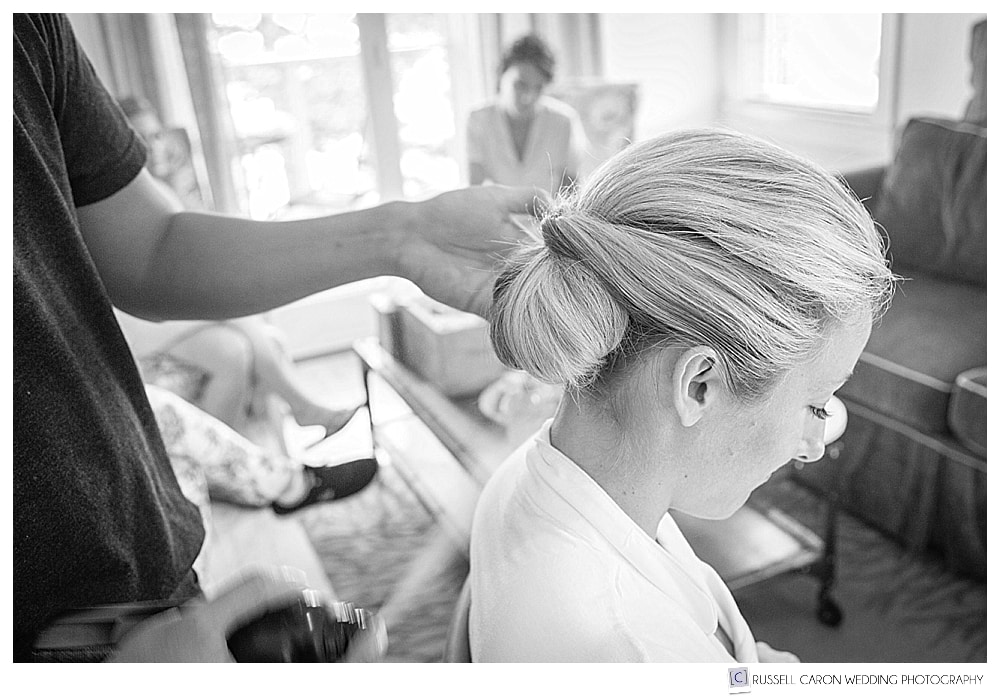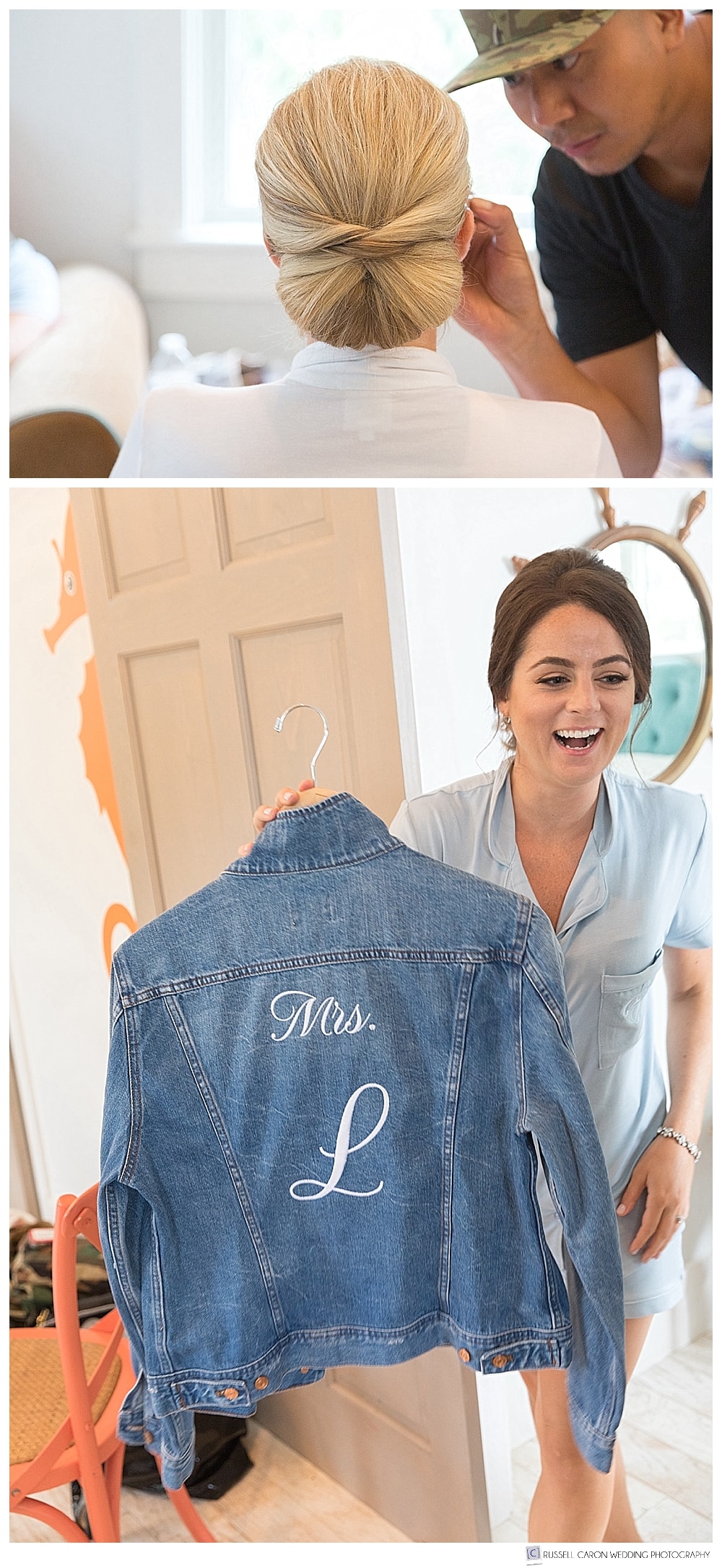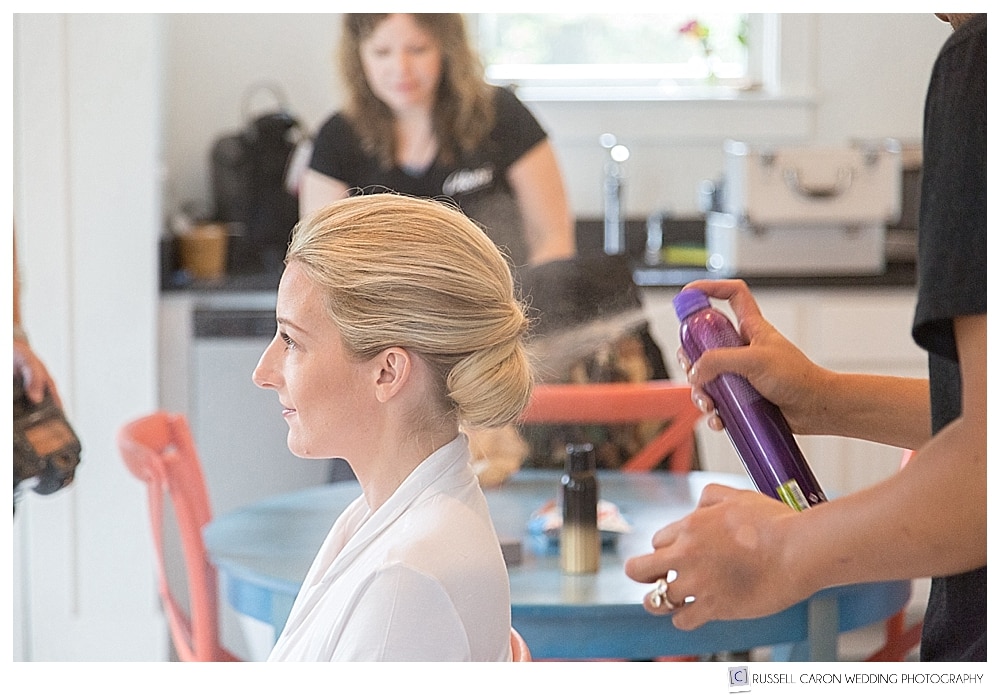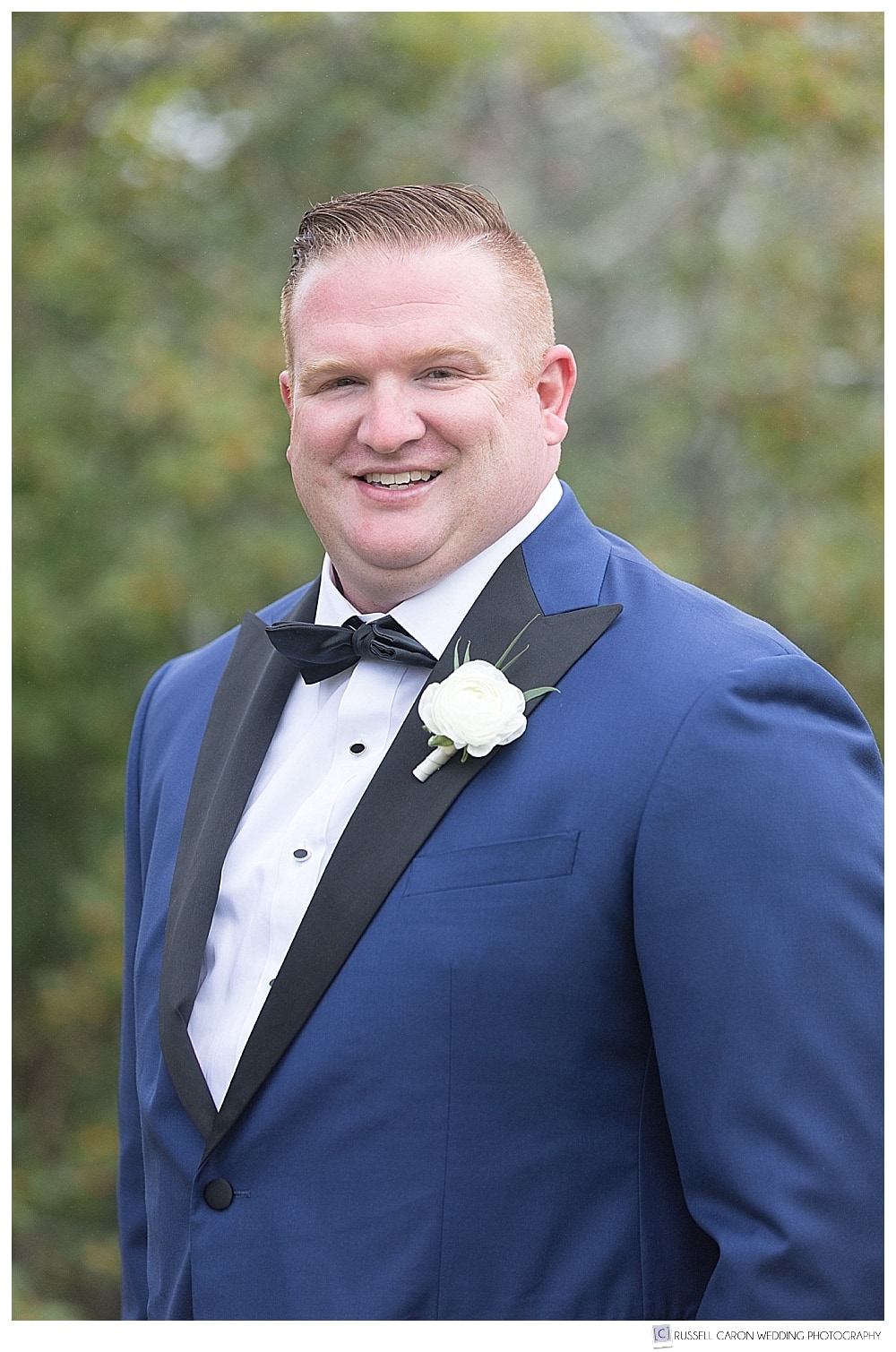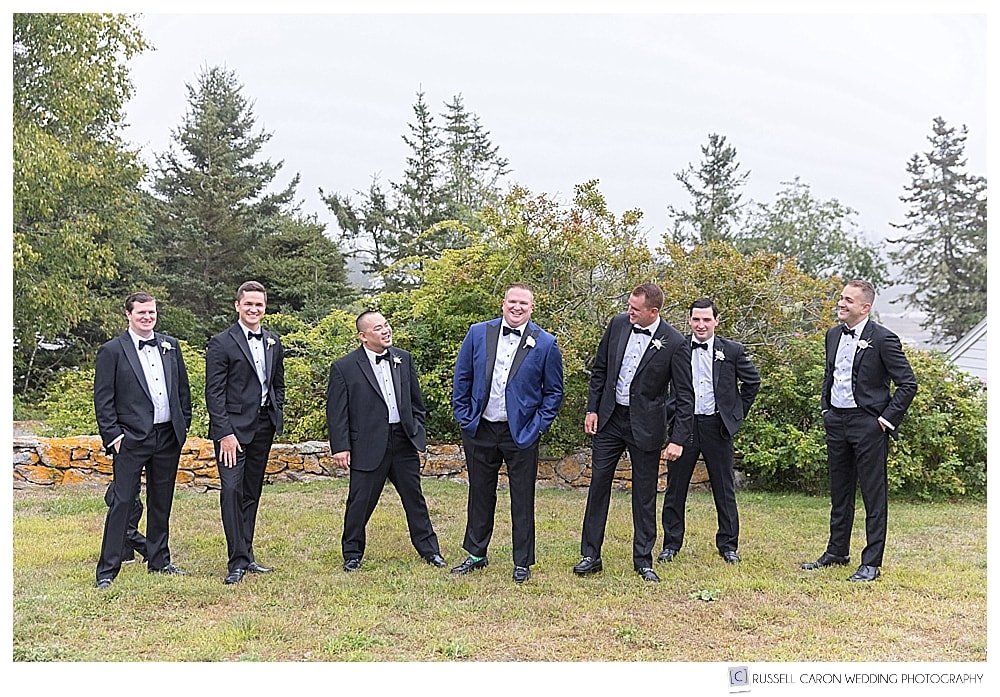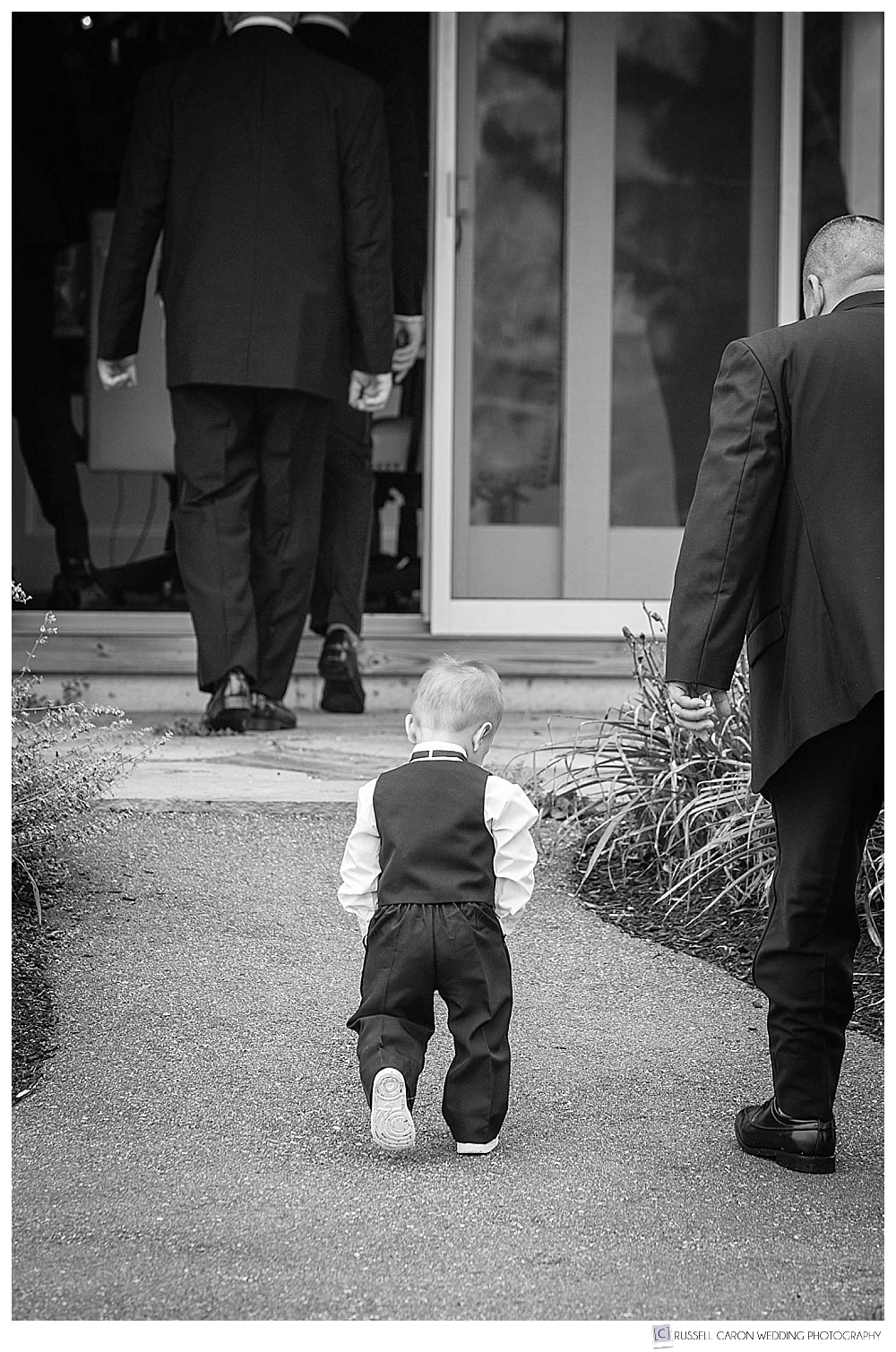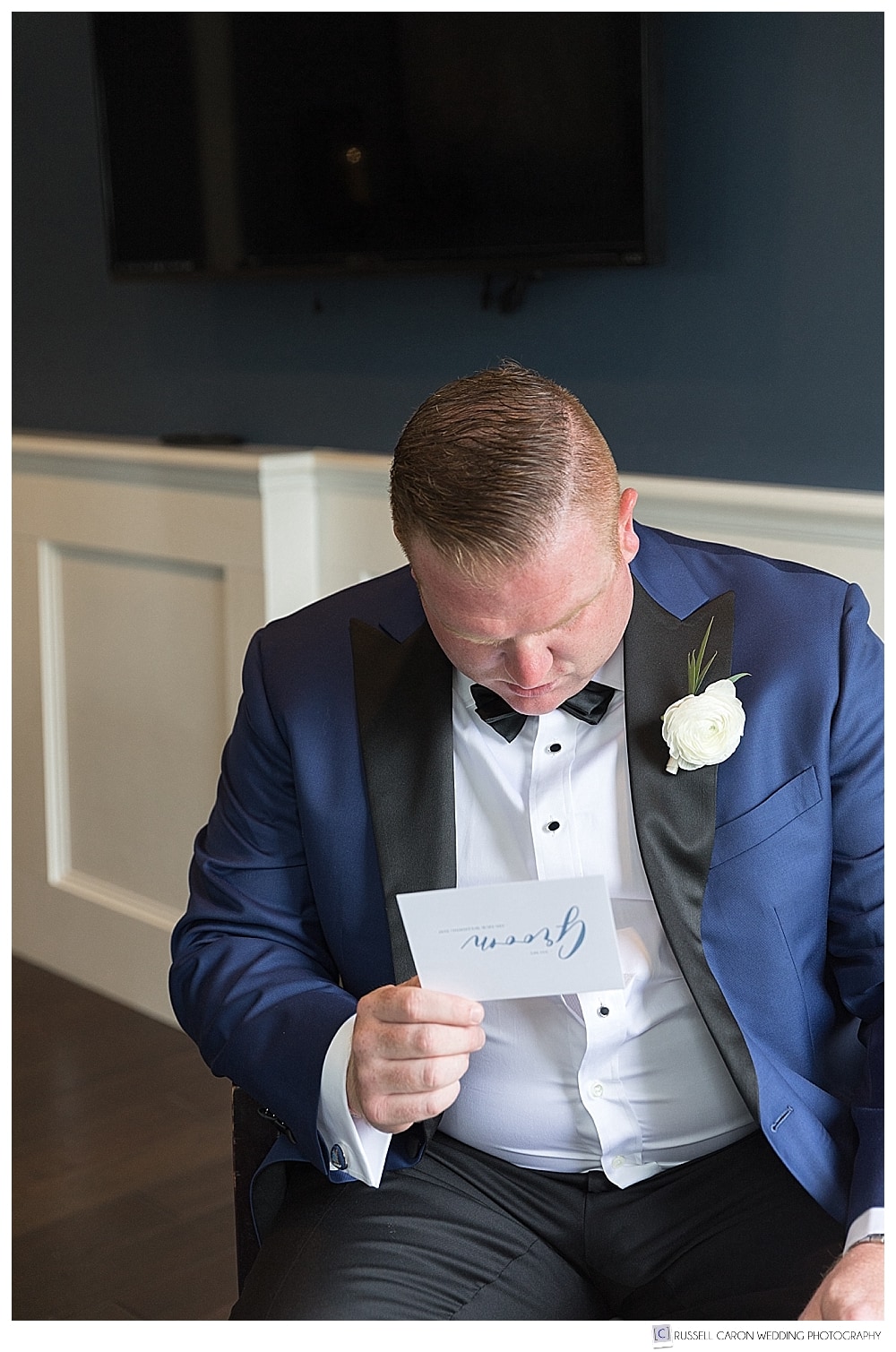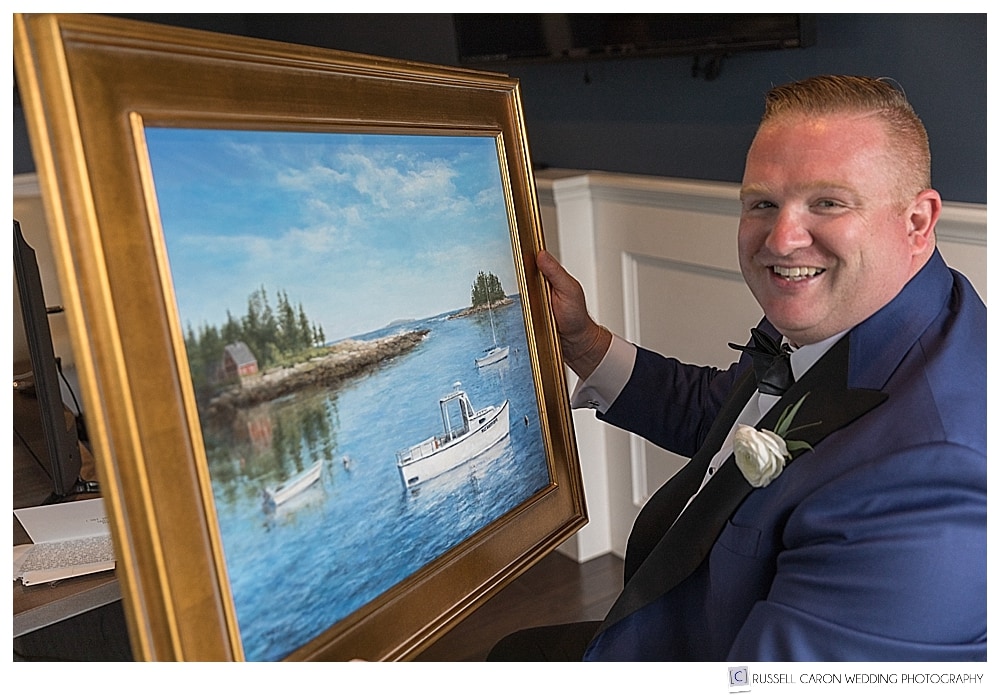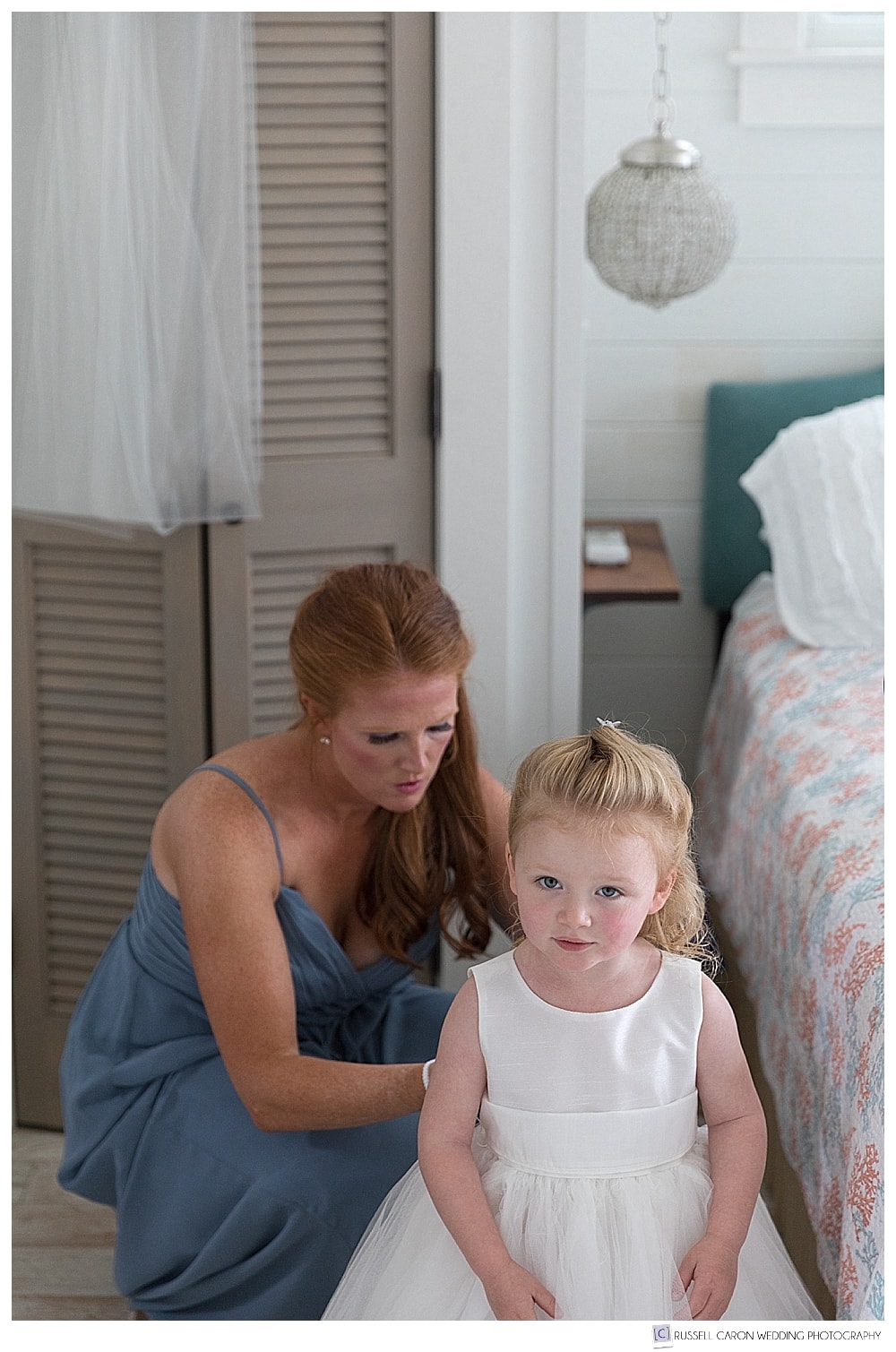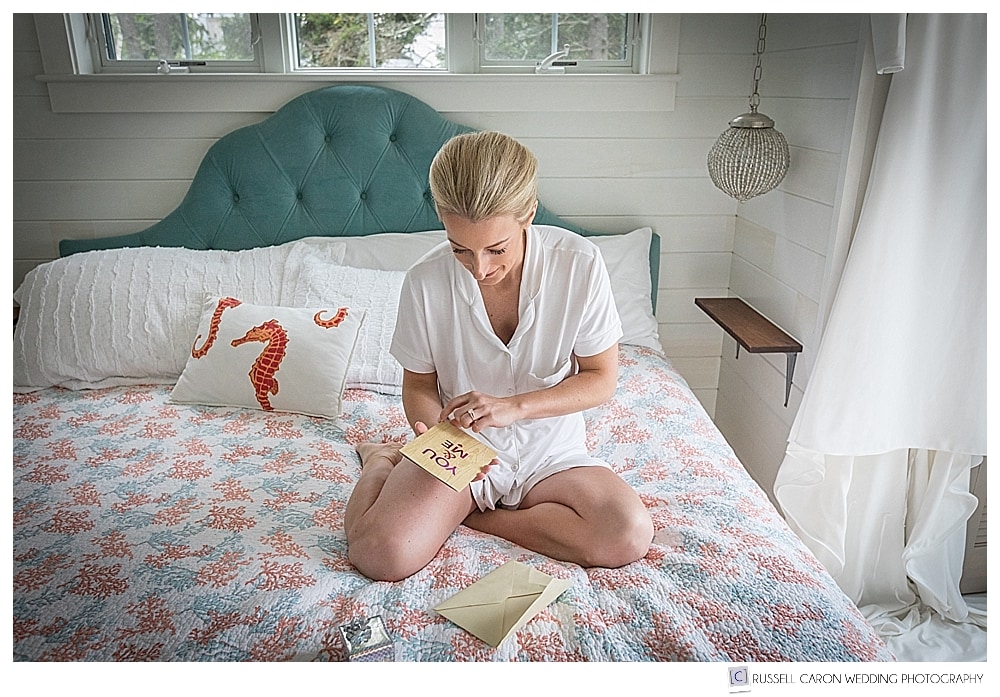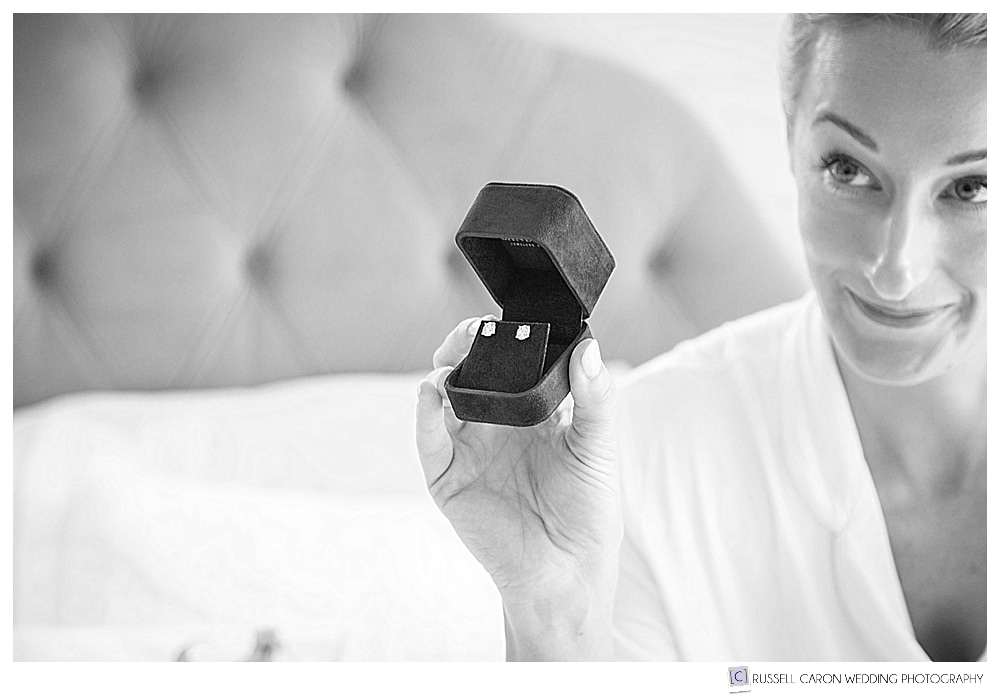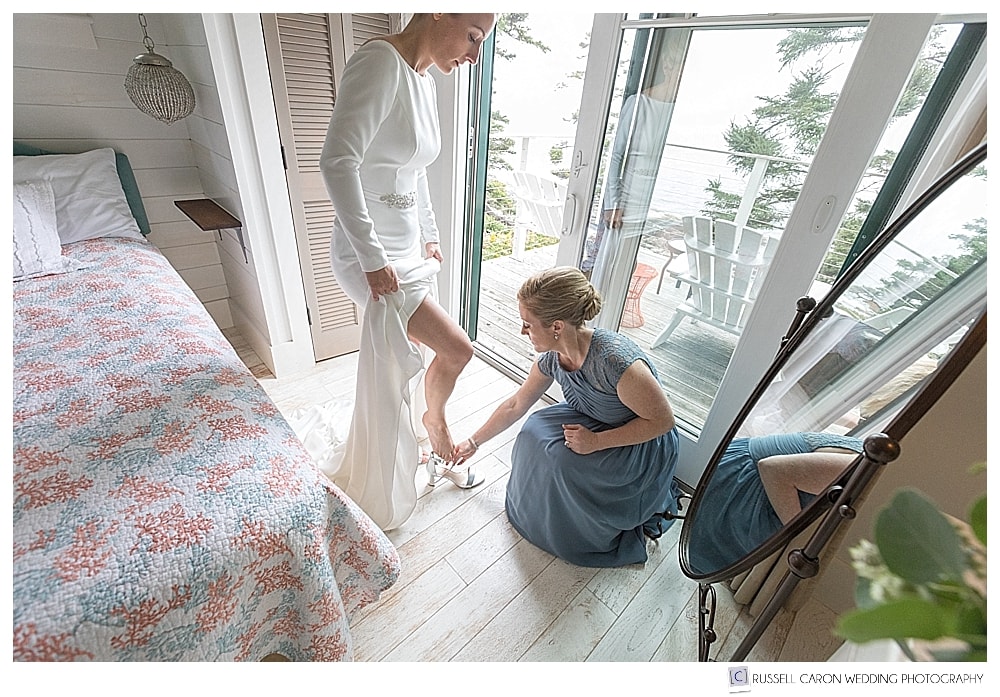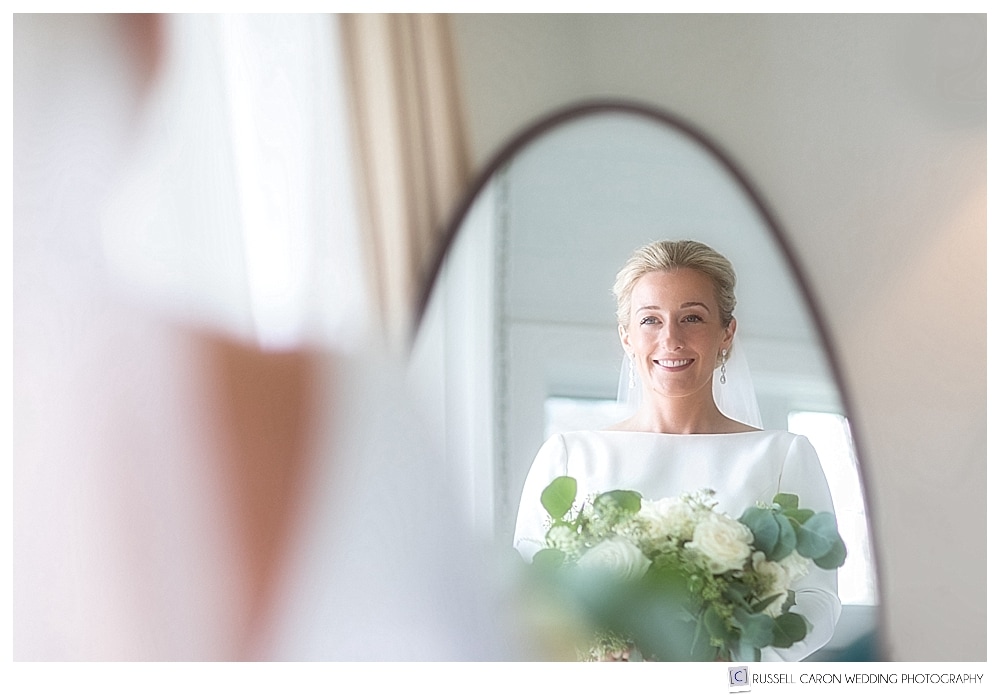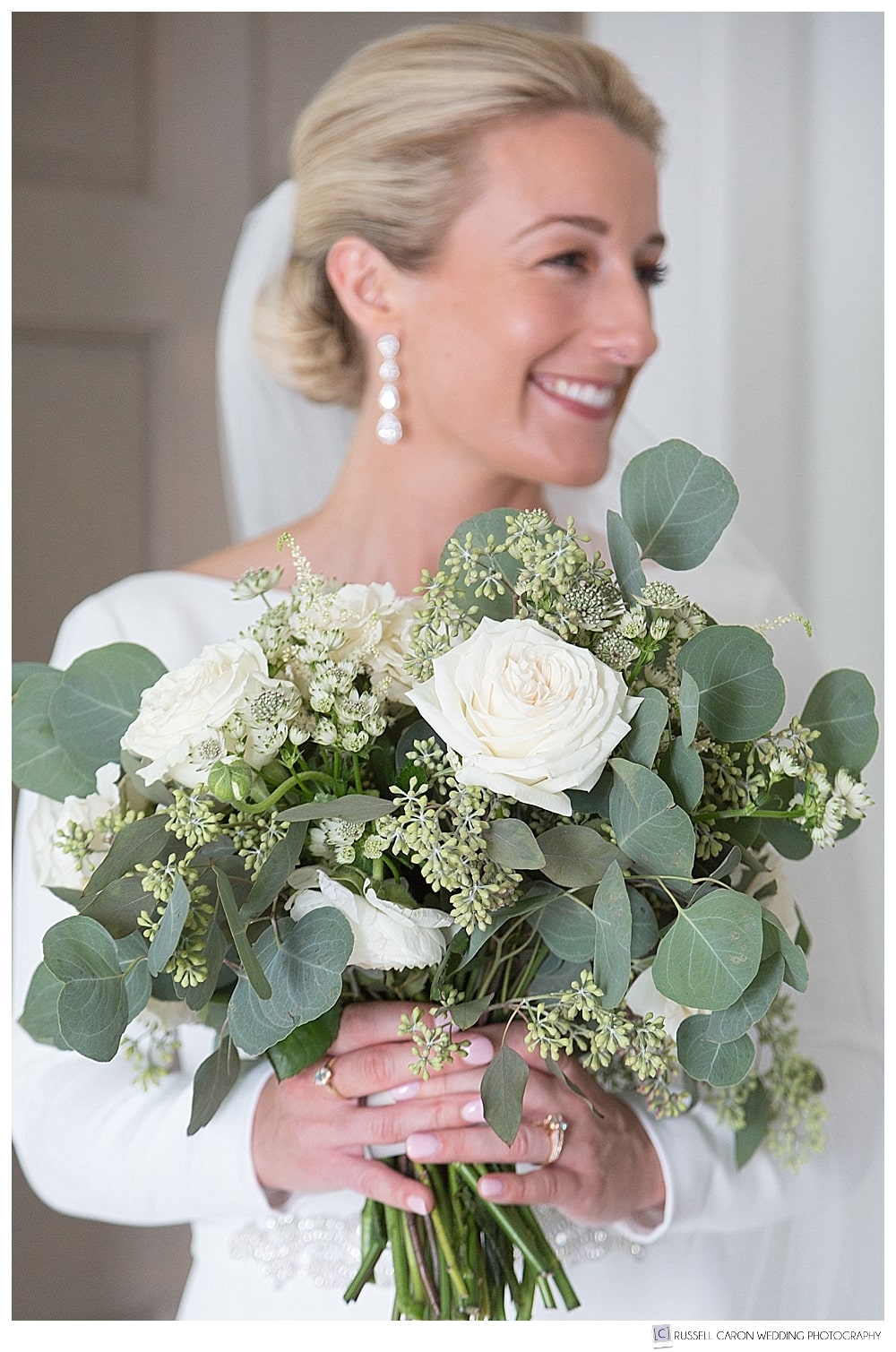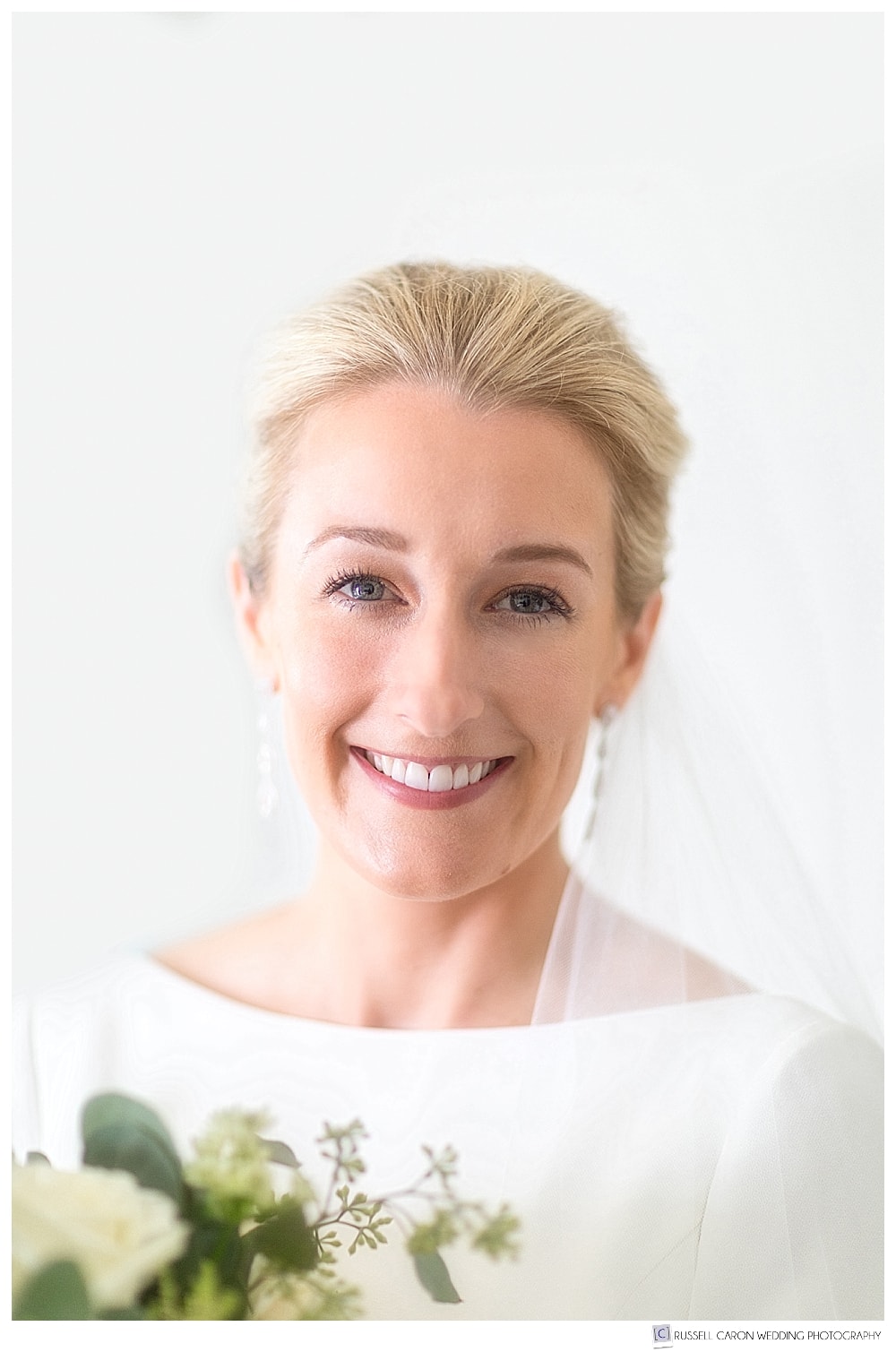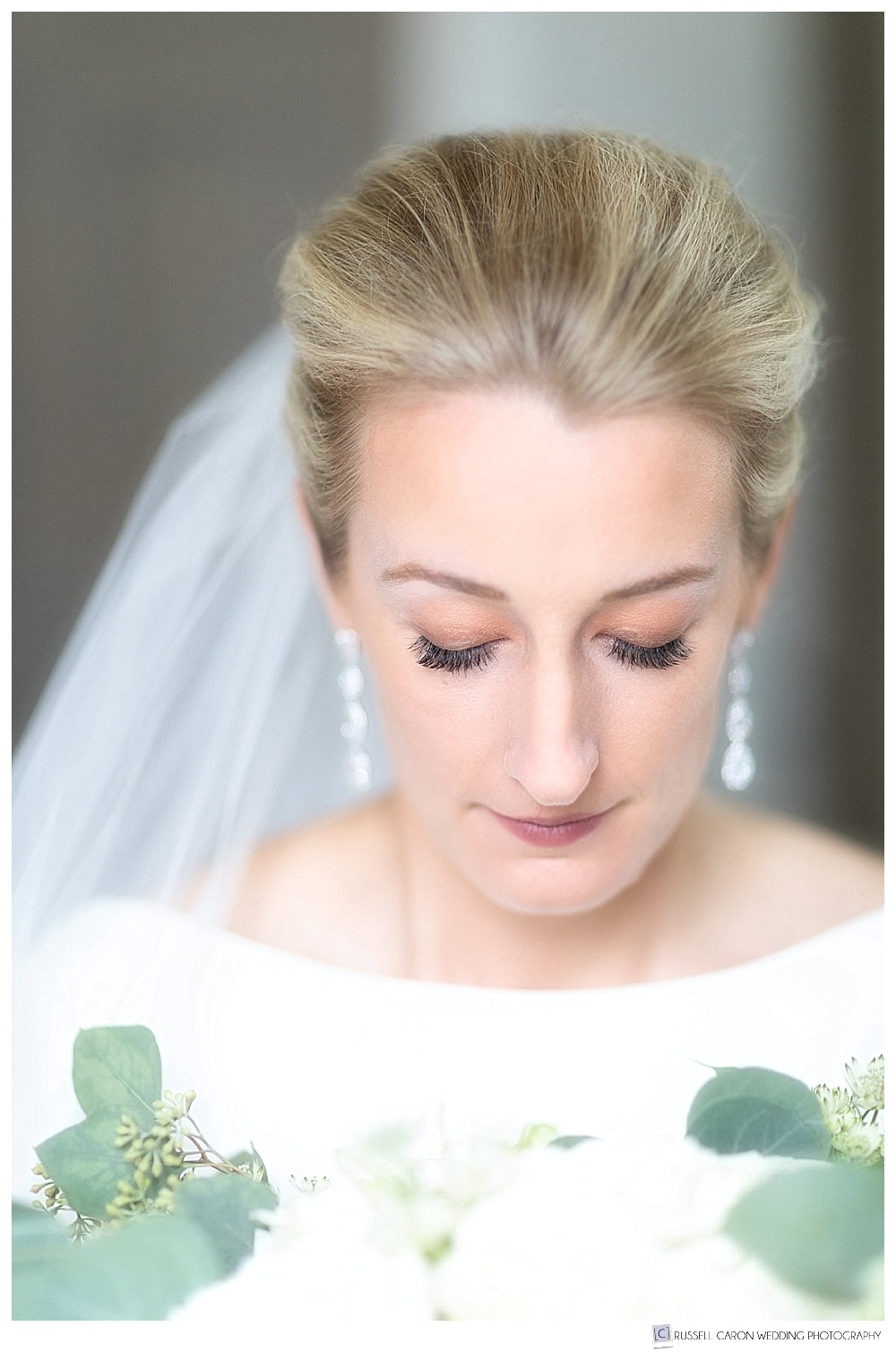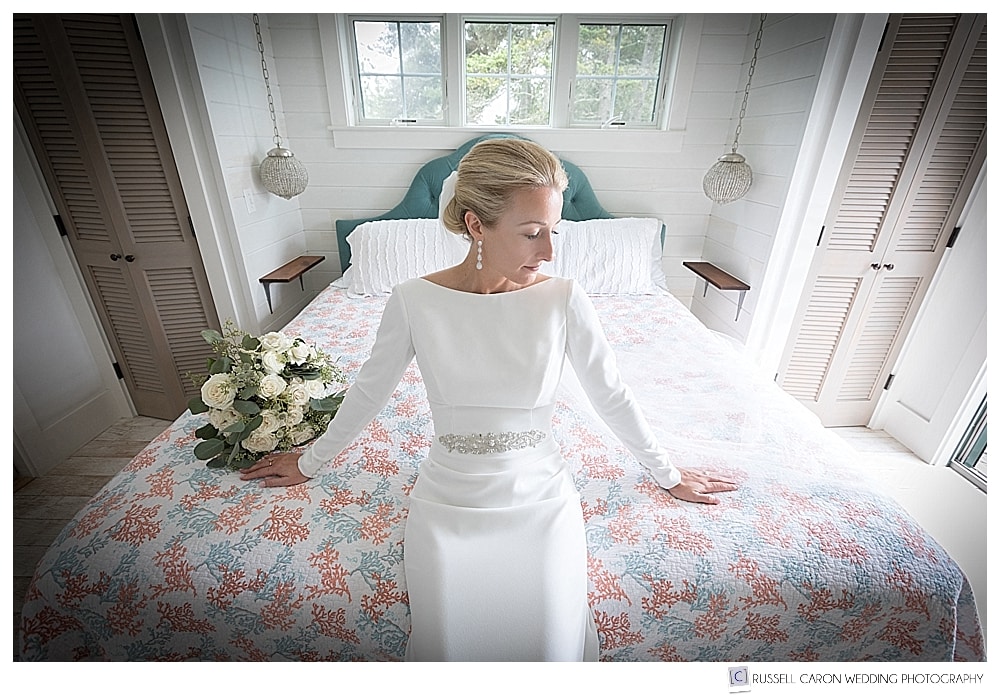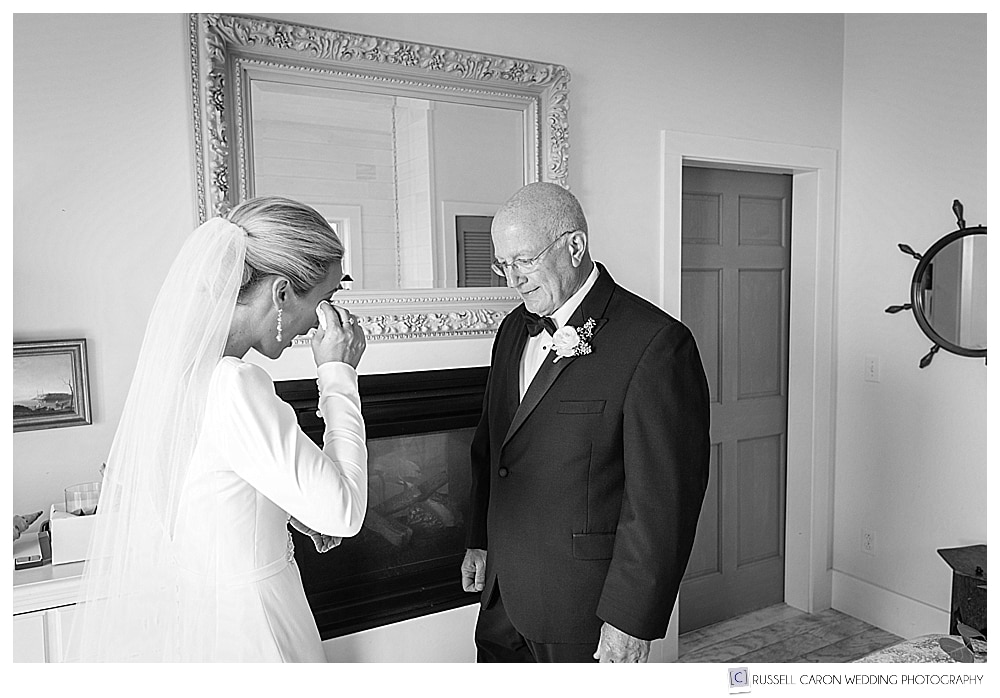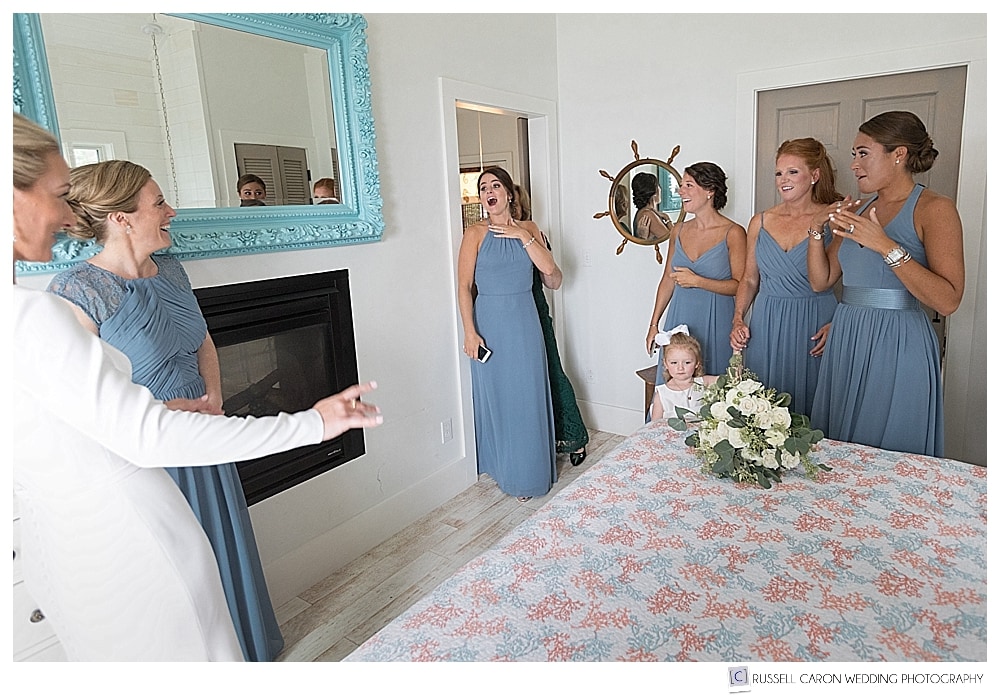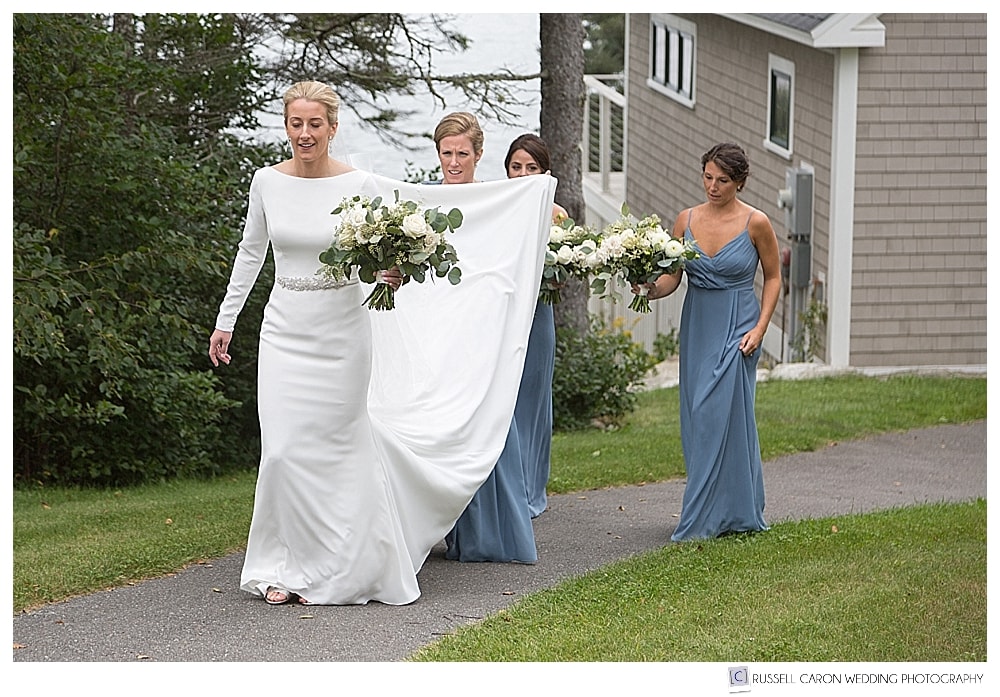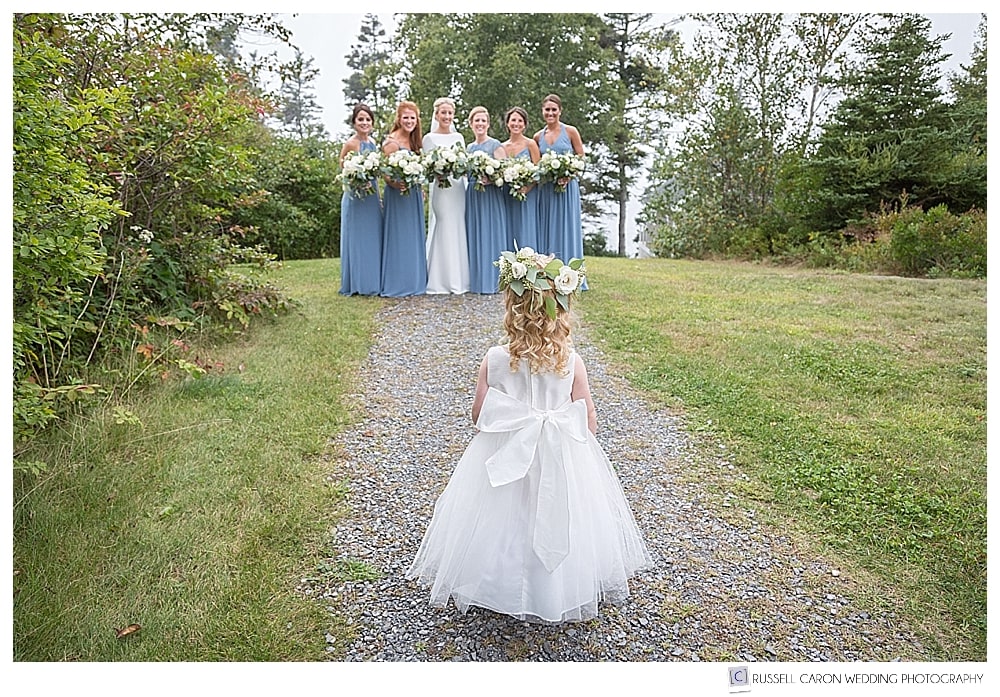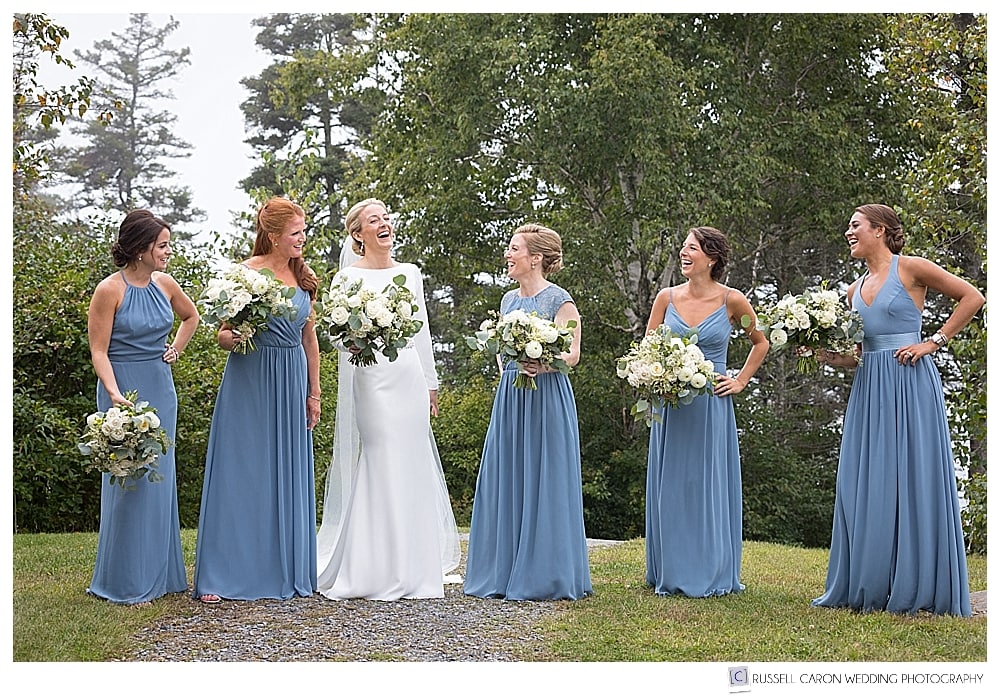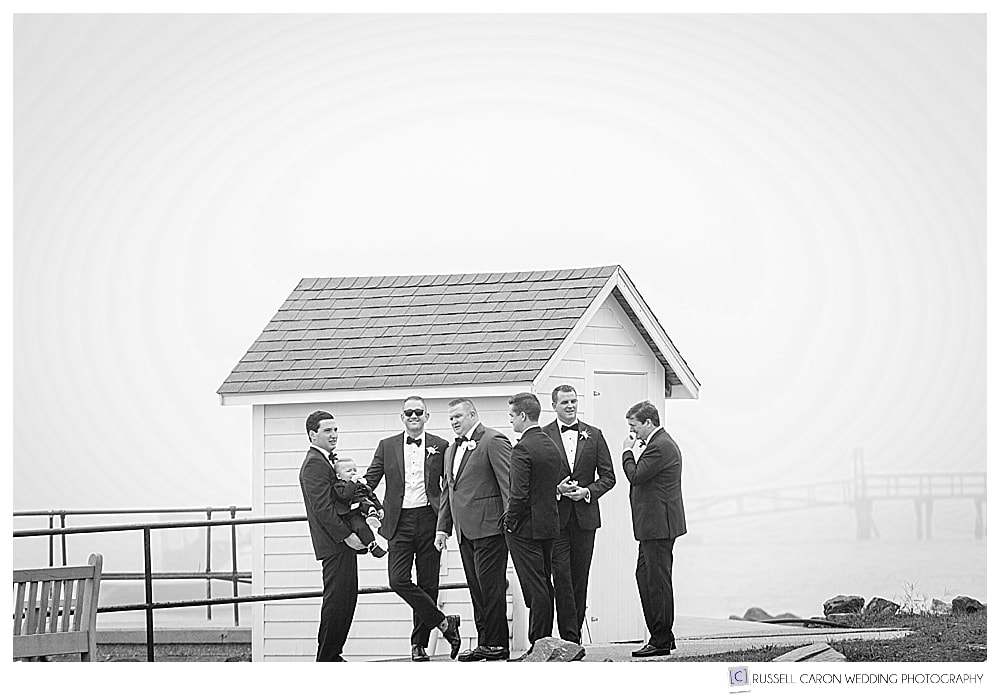 If you enjoyed Erin and Brian's classic Newagen Seaside Inn wedding, please SHARE!! Thank you!!
Vendor Partners
Venue: Newagen Seaside Inn
Photographers: Russell Caron Wedding Photography, photographs by Russell Caron and Liz Caron
Officiant:Sally Bullard
Florist: Emily Carter Floral Designs
Paper Suite: Taryn Rose Design
Band: Soul Estate Band
Hair and Makeup: Akari Salon
Wedding dress: Mikaella Bridal
Wedding Dress Boutique: Kleinfeld Bridal
Cake: Nothing Bakes Like a Parrot
Boat Cruise Company: Balmy Days Cruises
Classic Newagen Seaside Inn wedding photographers, Russell and Liz Caron, are romantics at heart who love photographing people in love. Are you getting married? No matter where your wedding is located, we'd love to travel there and take breathtaking wedding photos for you. For more information contact us right away!