A French's Point Wedding
Charissa and Joedy had an incredible French's Point wedding on Friday, June 8, 2012. A cool day, but the weather held out with incredible fortune until it was time to be inside. Warm and loving friends and family surrounded them for a day and night they will never forget. If you've never been to a French's Point wedding, you're in for a treat at this spectacular Maine wedding venue! We did out part capturing every special moment; here our top favorites. Congratulations Charissa and Joedy!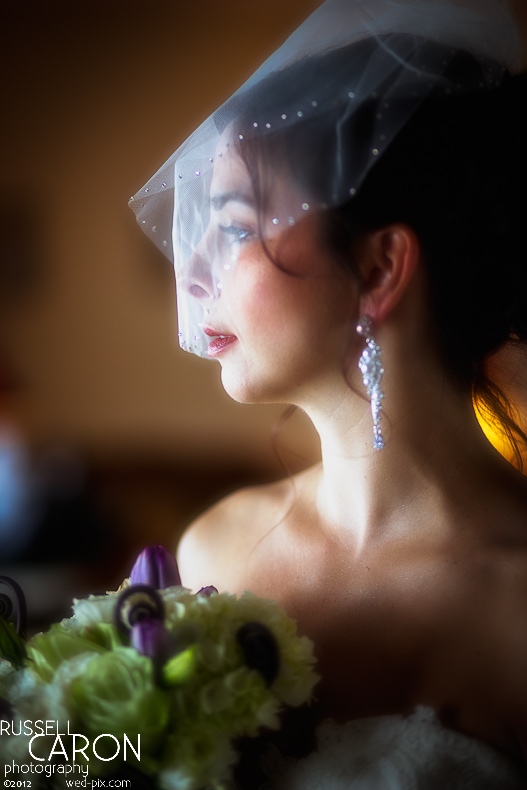 Above, Charissa made such a gorgeous bride!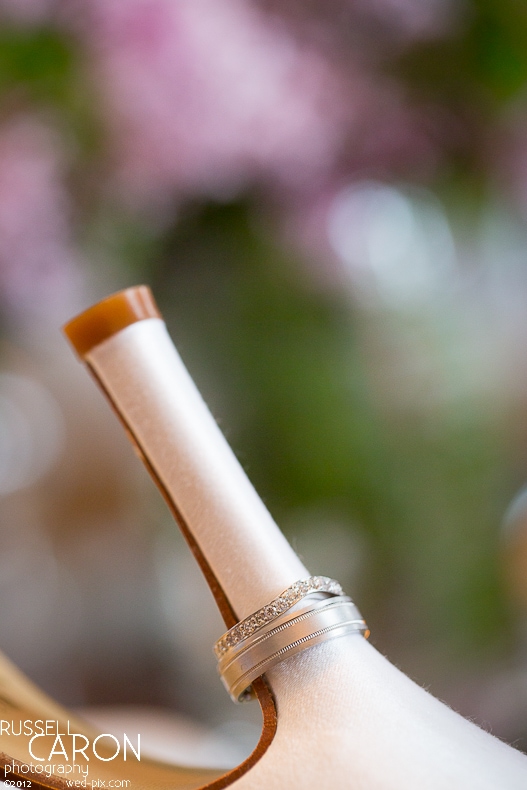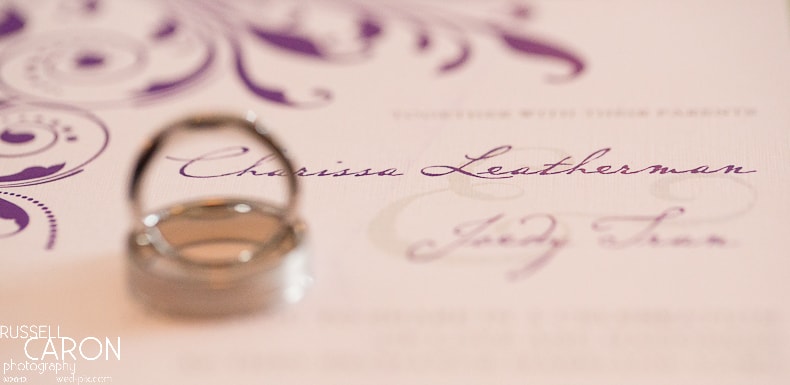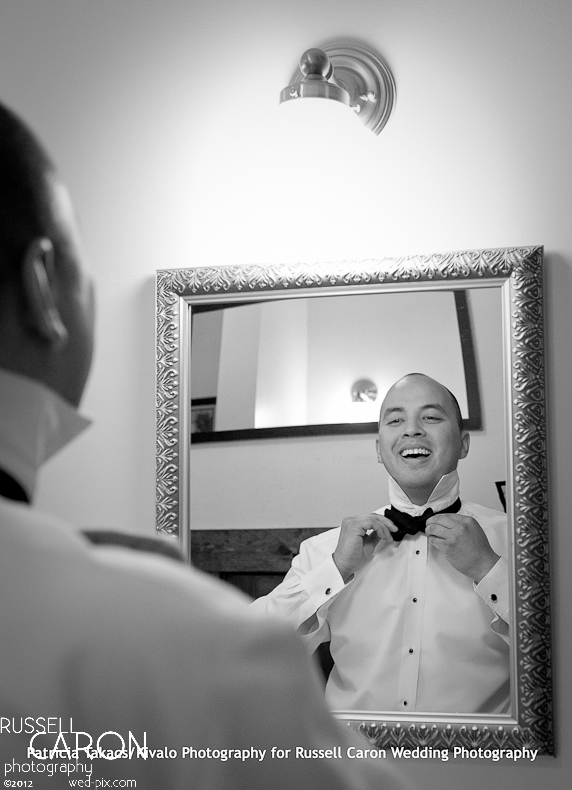 Above, Joedy gets ready to meet his lovely bride.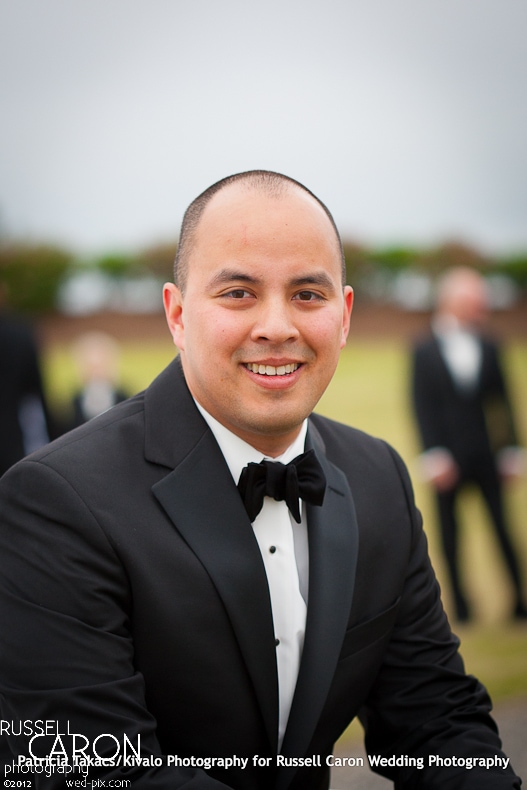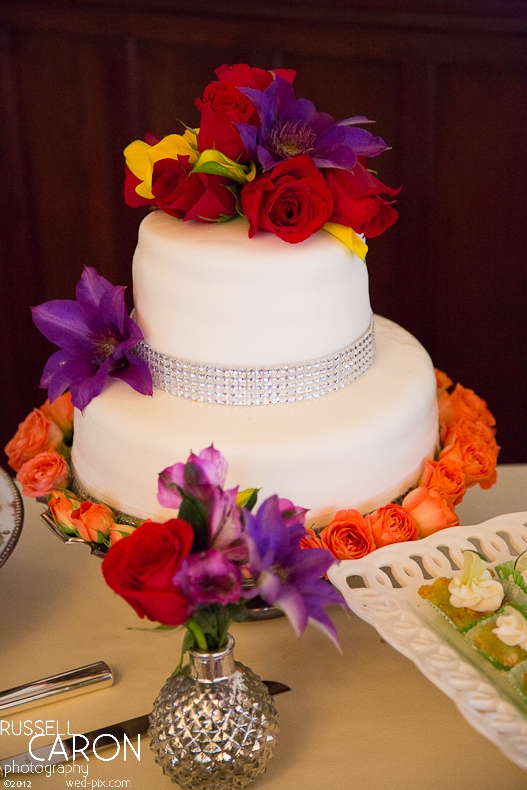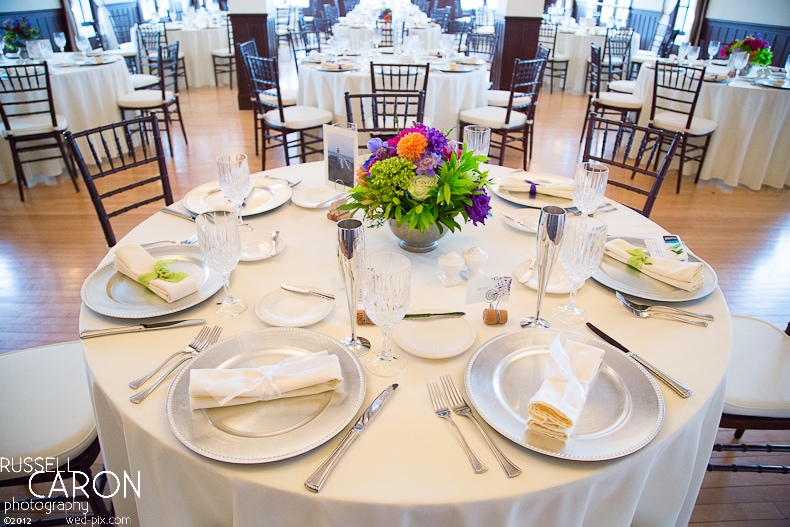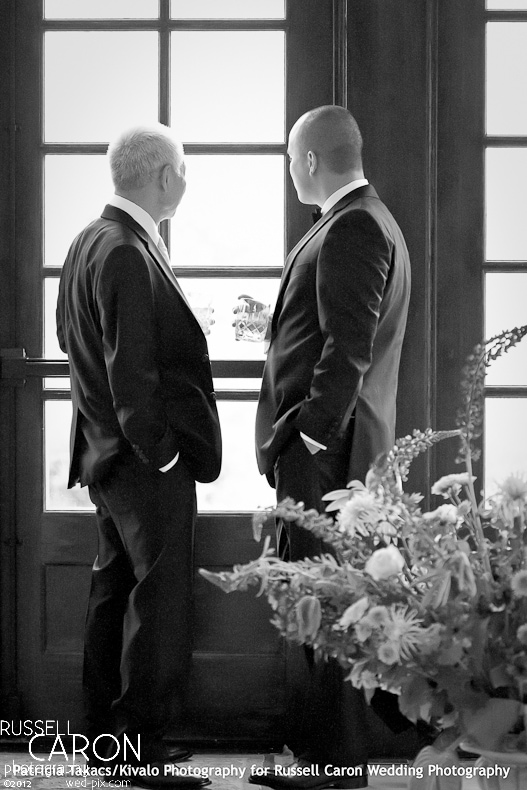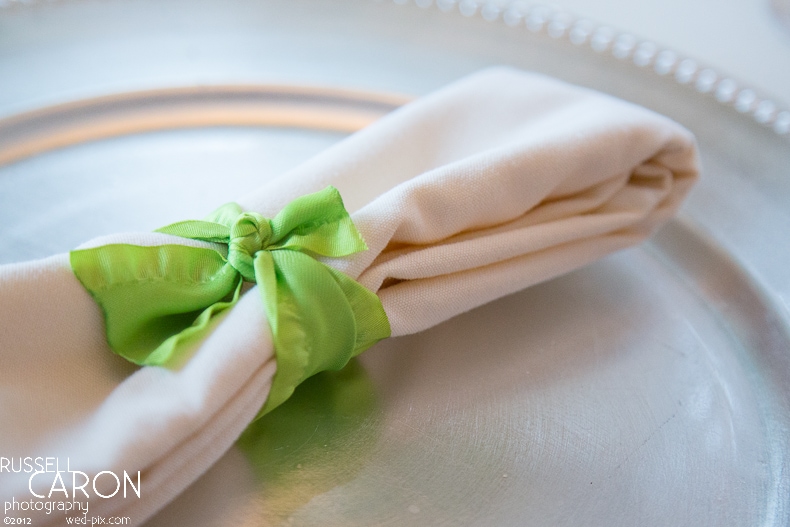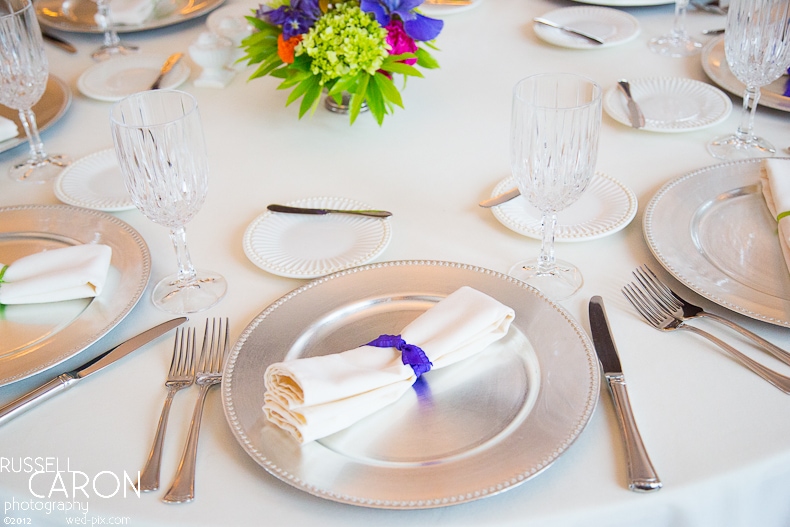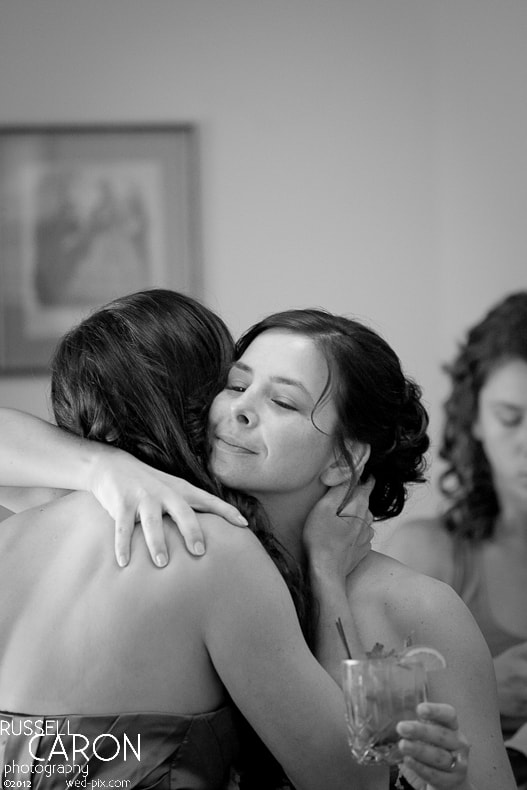 Below, Charissa and Joedy opted for a wedding day first look. A first look is when the bride and groom see each other before the wedding ceremony. Rather than waiting until the ceremony, the couple get to spend a few moments together before the whirlwind of the day takes over.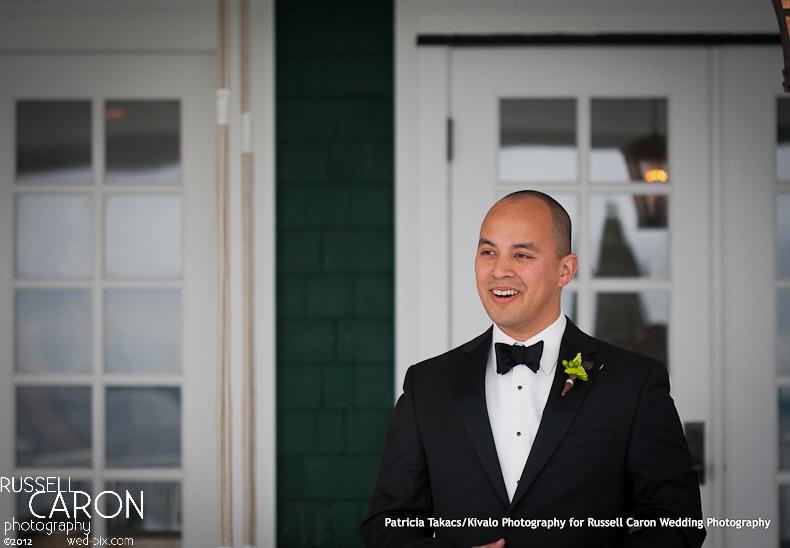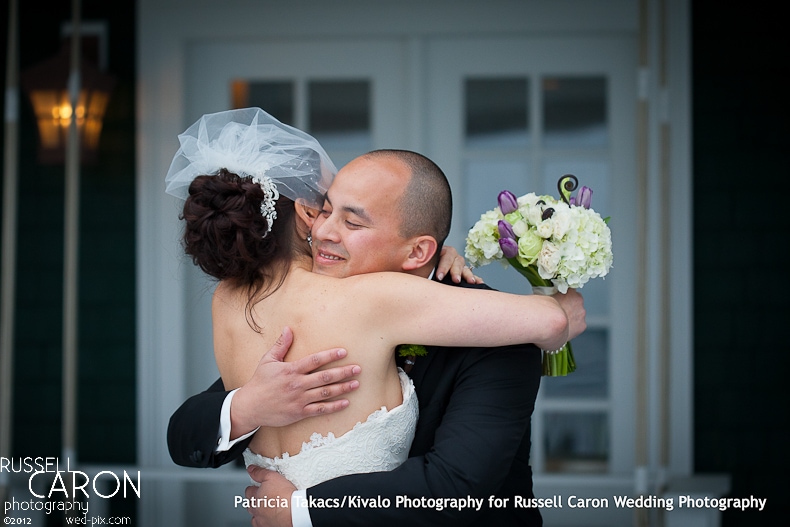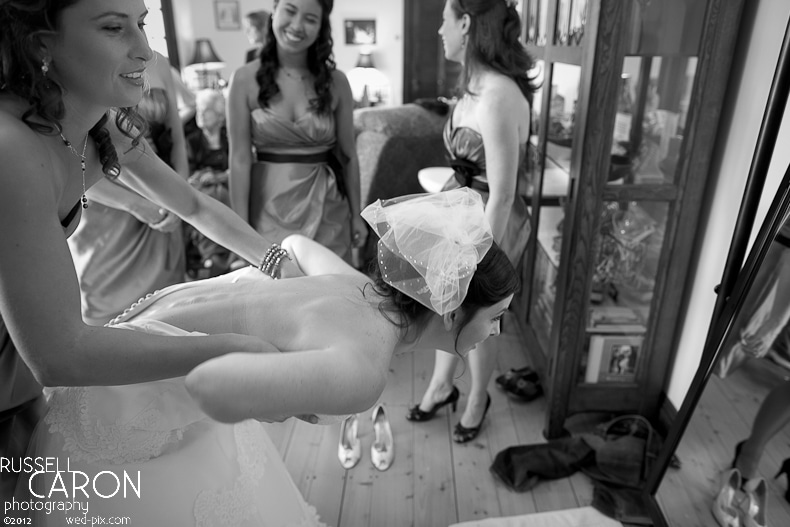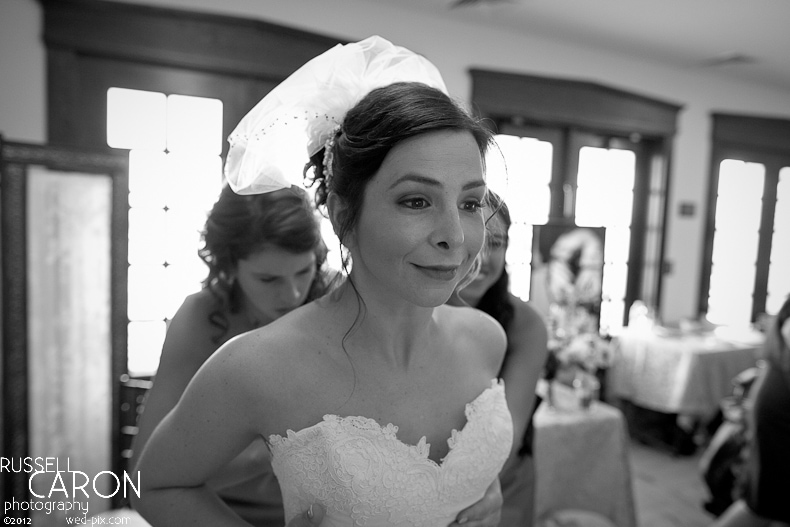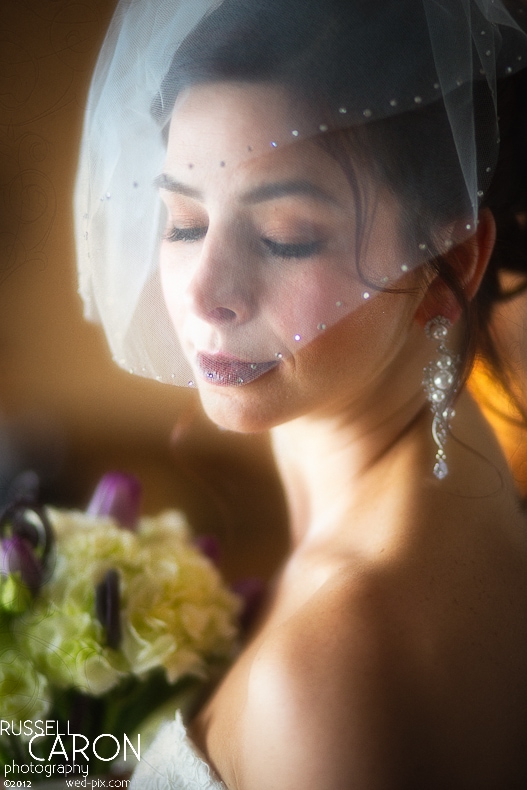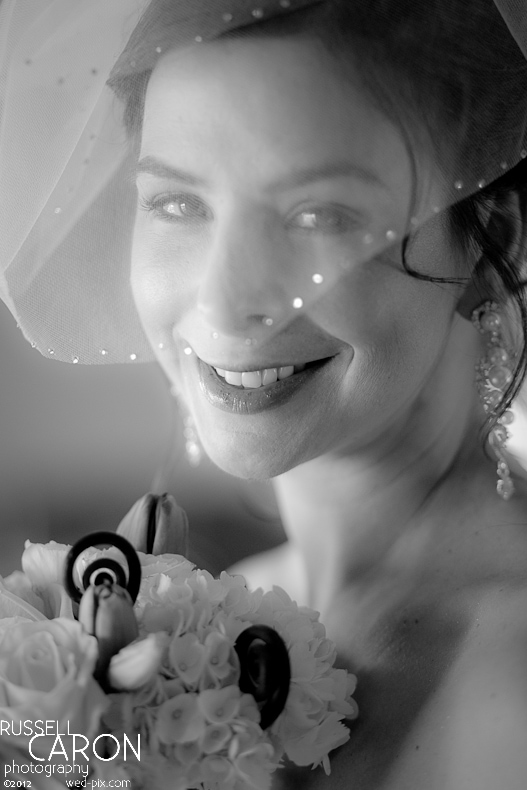 Above and below, more gorgeous bridal portraits of Charissa.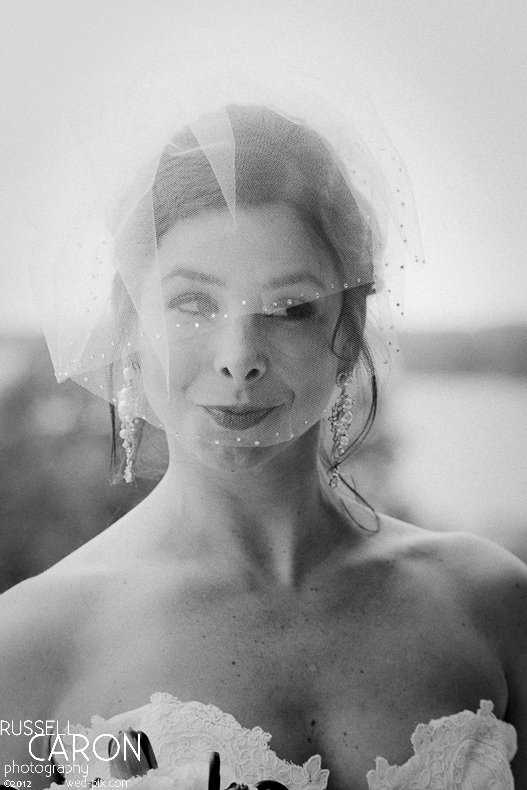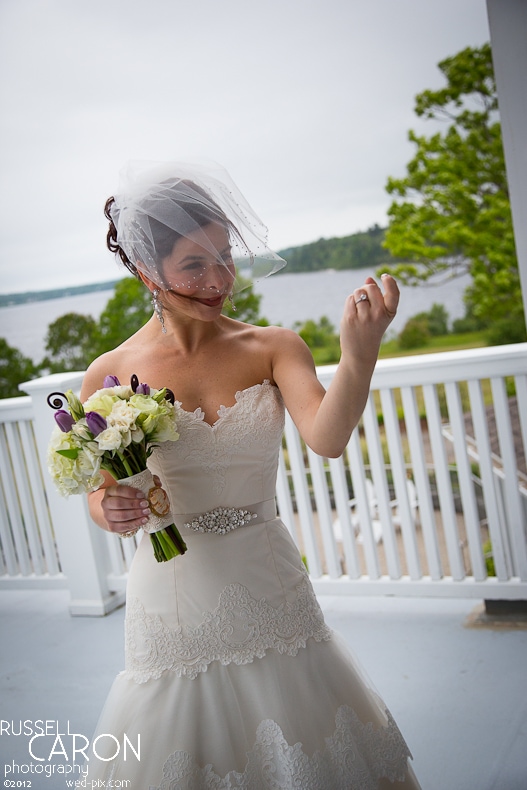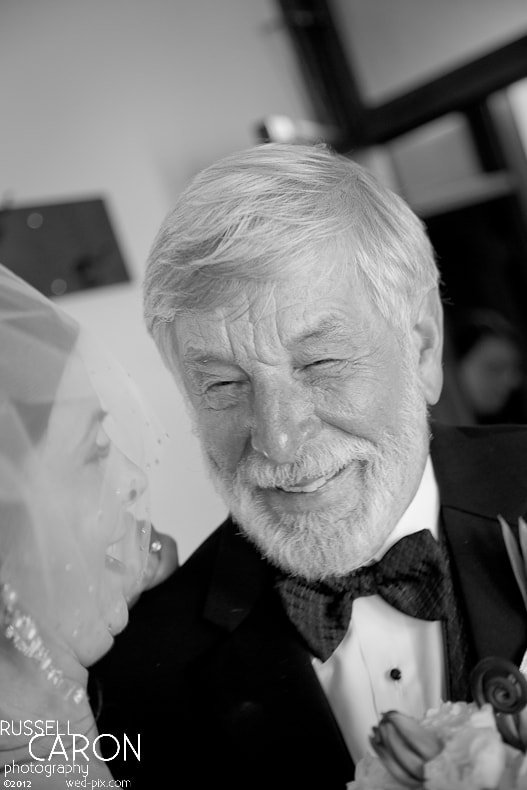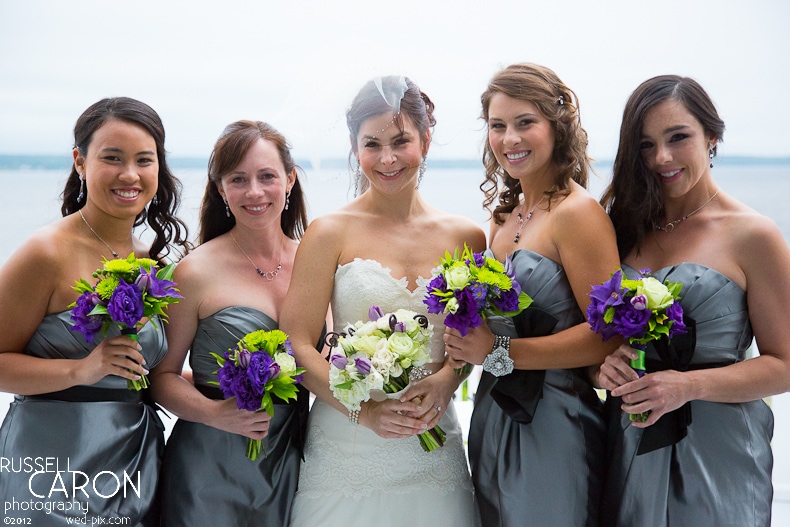 Above and below, Charissa and her bridesmaids in a couple of iconic poses. We loved the gray bridesmaids dresses with the bright green and purple bridesmaids bouquets!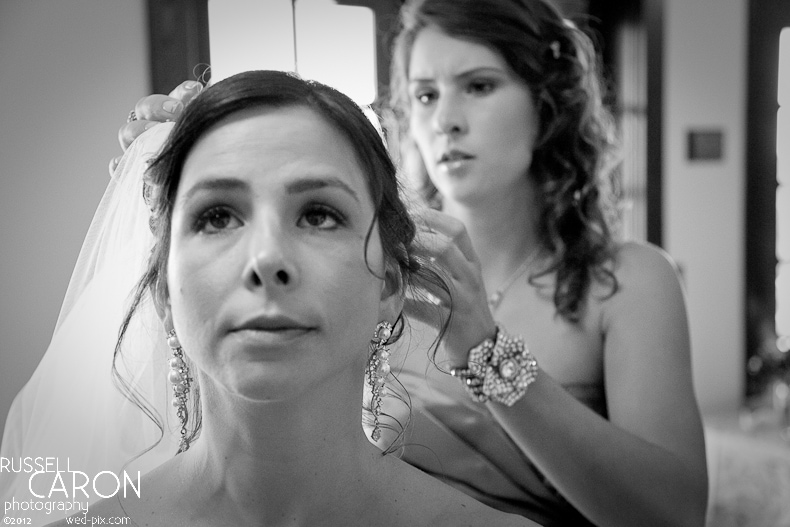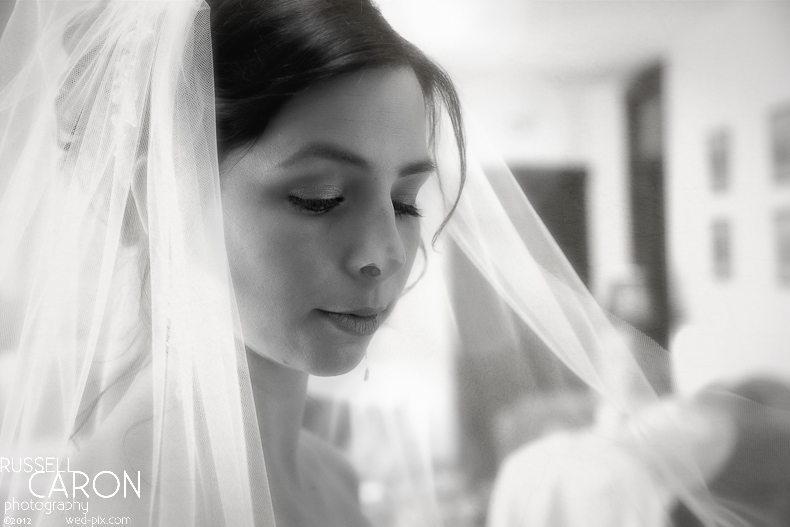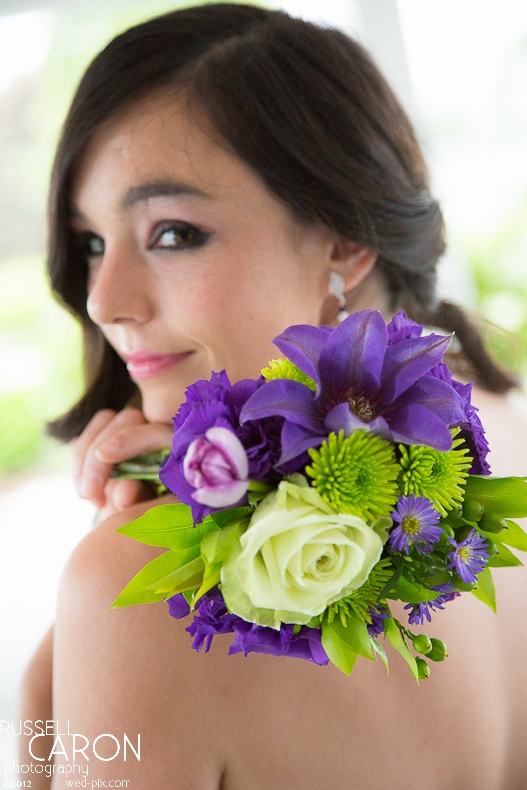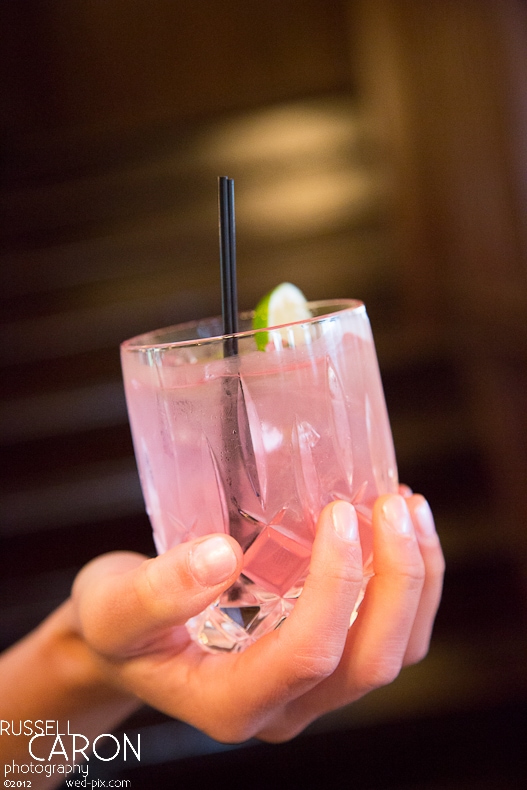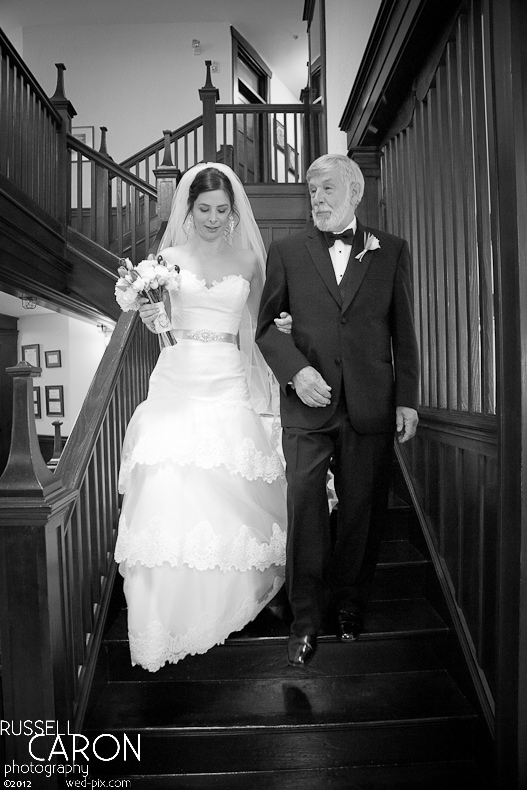 Above, the bride and her father descending the staircase.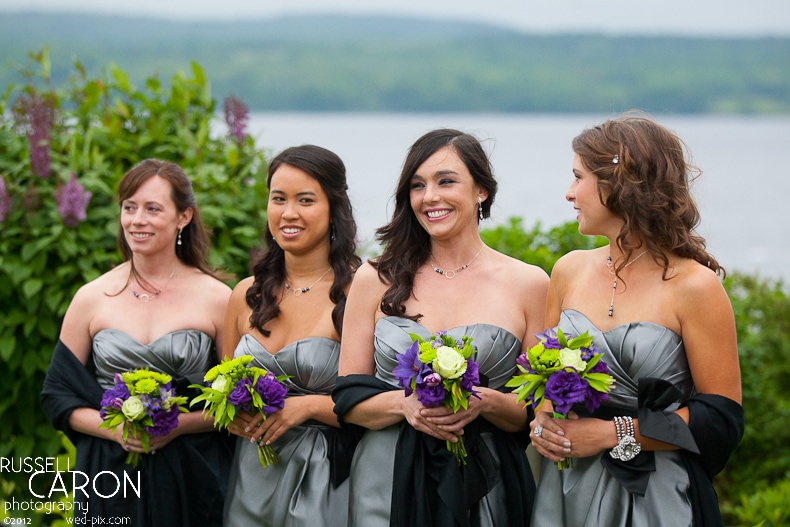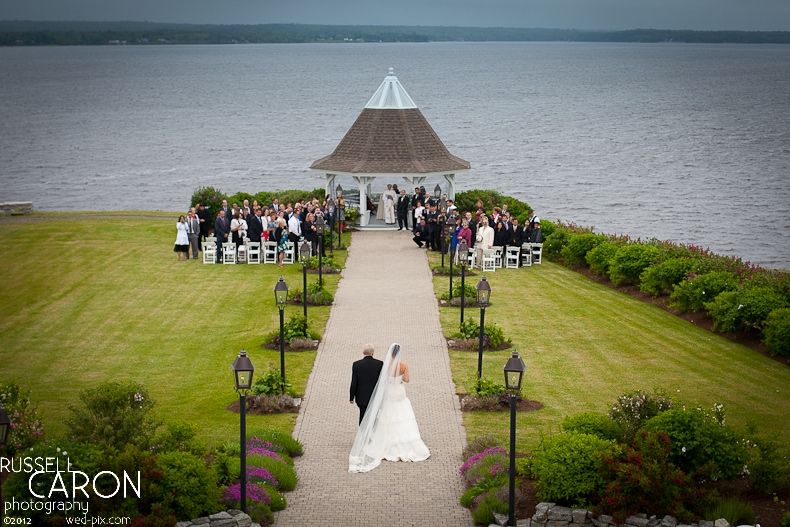 Above, Charissa and her father approach the gazebo where the groom awaits. You can see that the sky is gray, but the rain is holding off.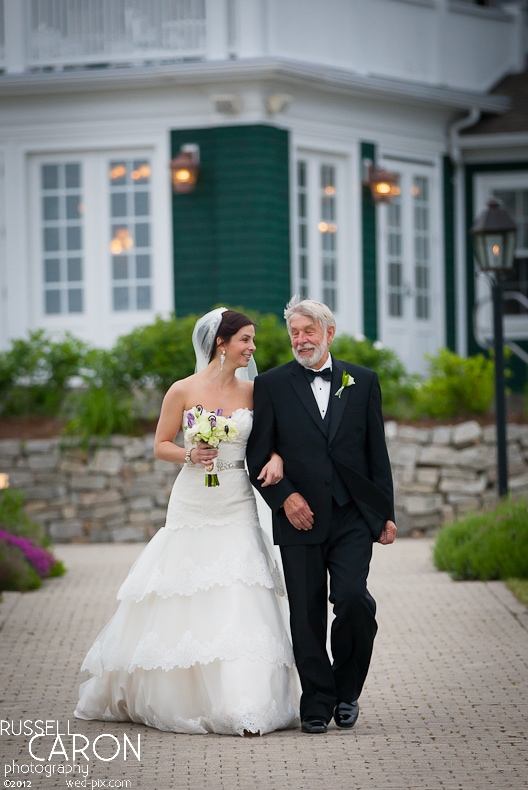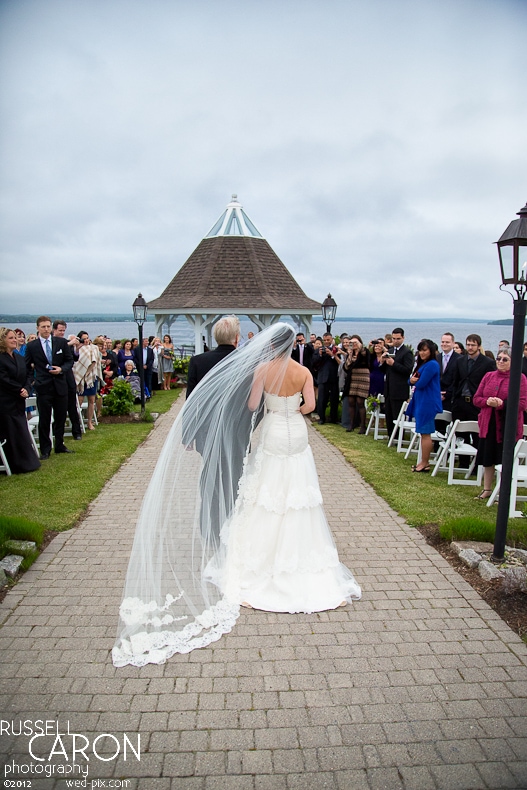 We love the way Charissa's veil is blowing in the breeze, above and below.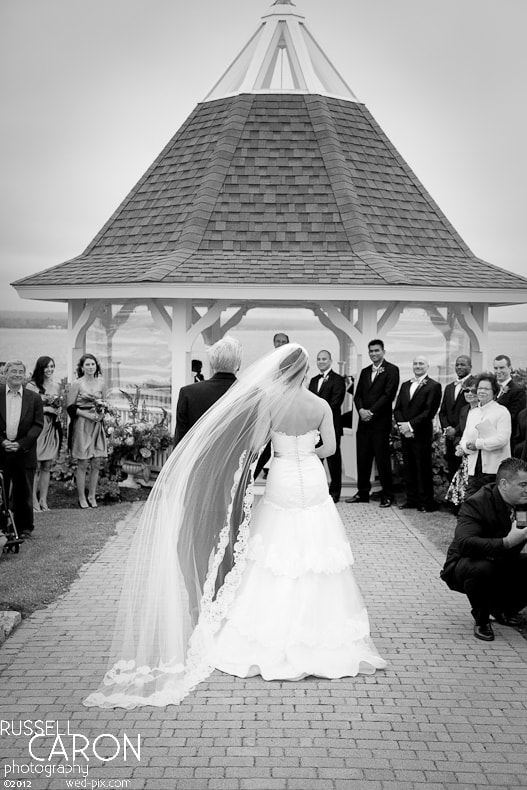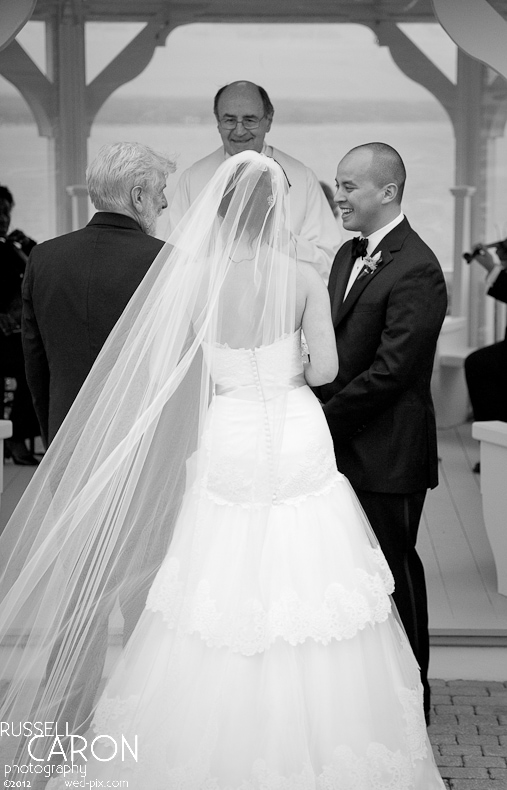 Above, a happy groom greets his beautiful bride.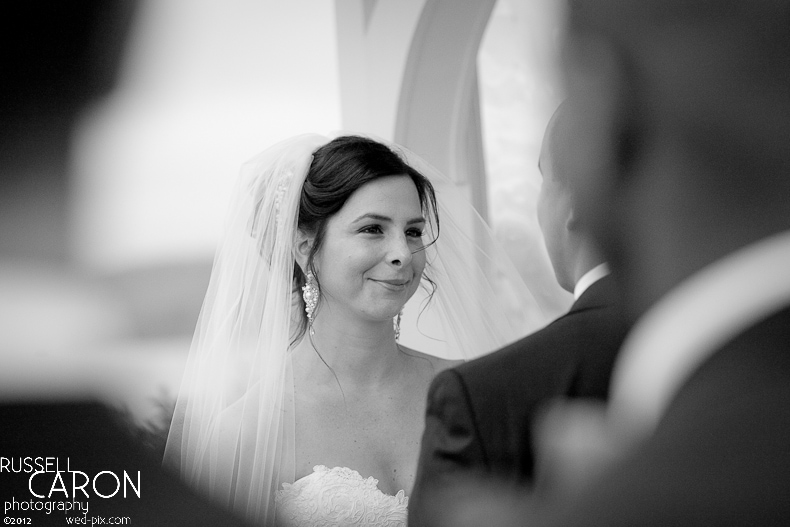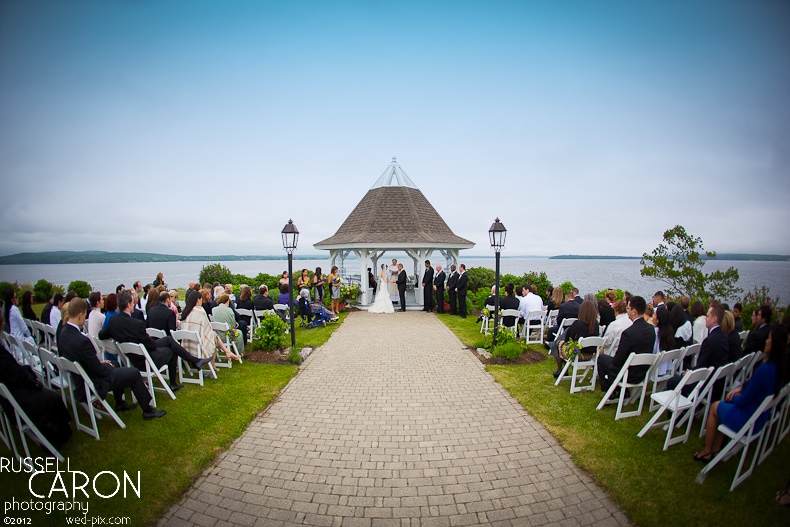 A breathtaking French's Point wedding, above.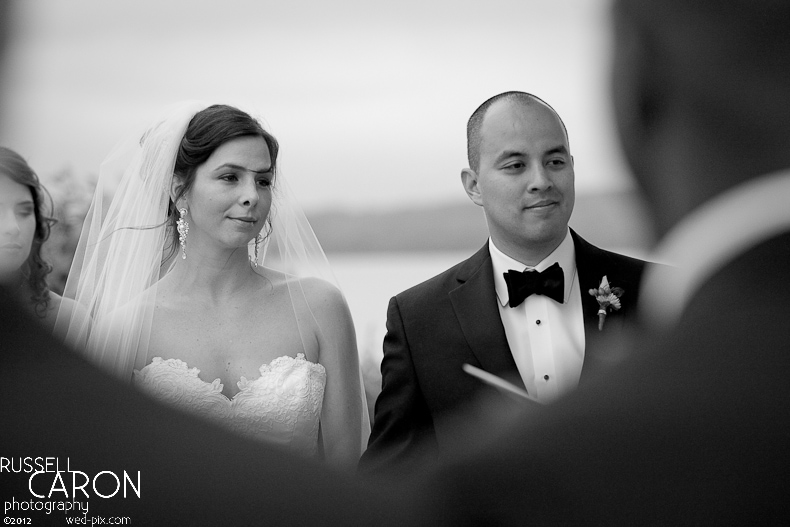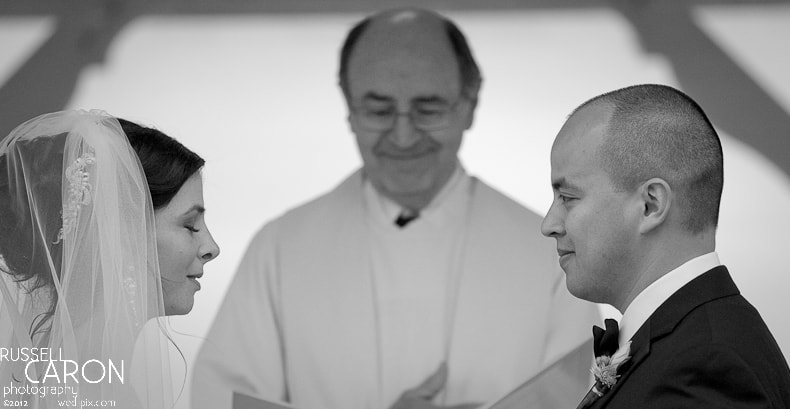 Charissa and Joedy during the vows, above and below.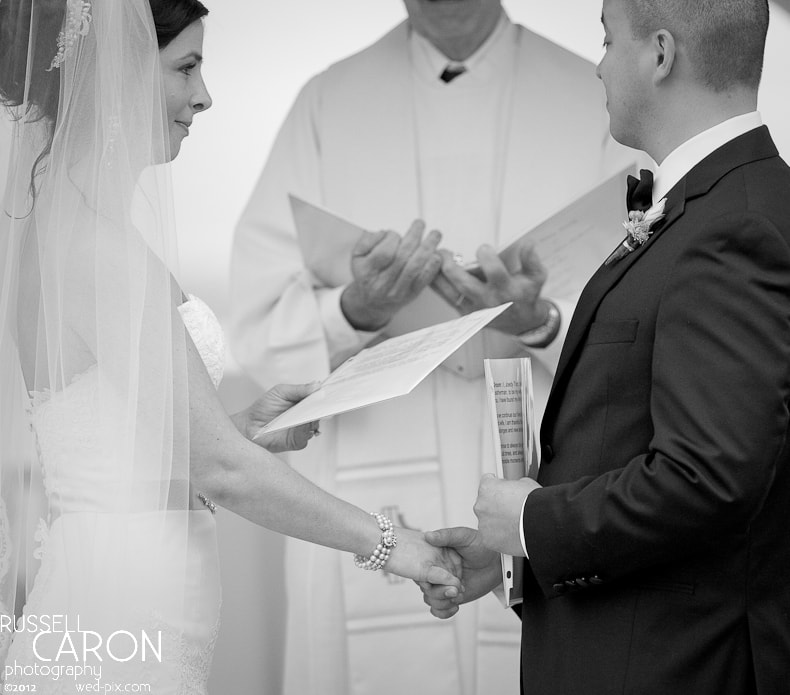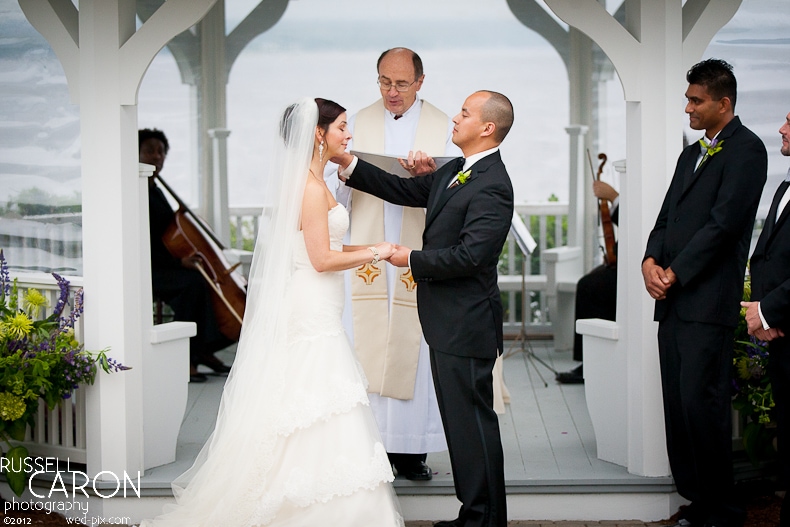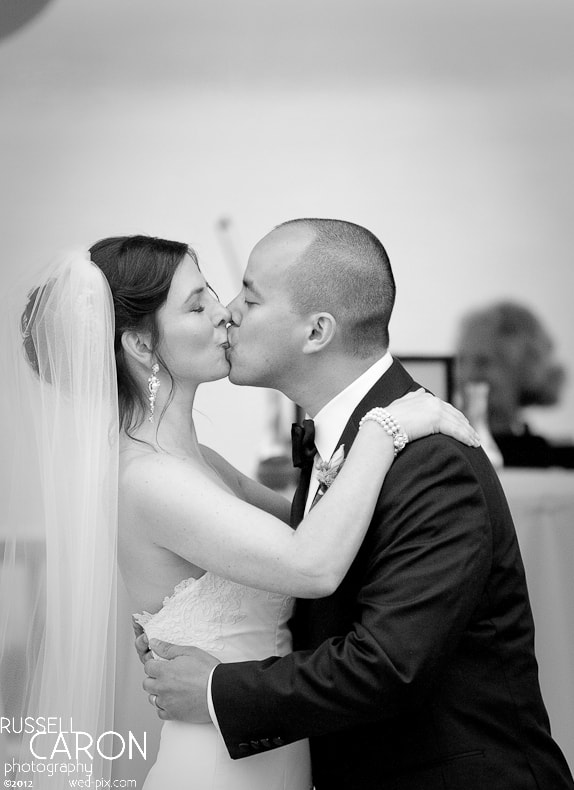 Charissa and Joedy's first kiss as husband and wife, above.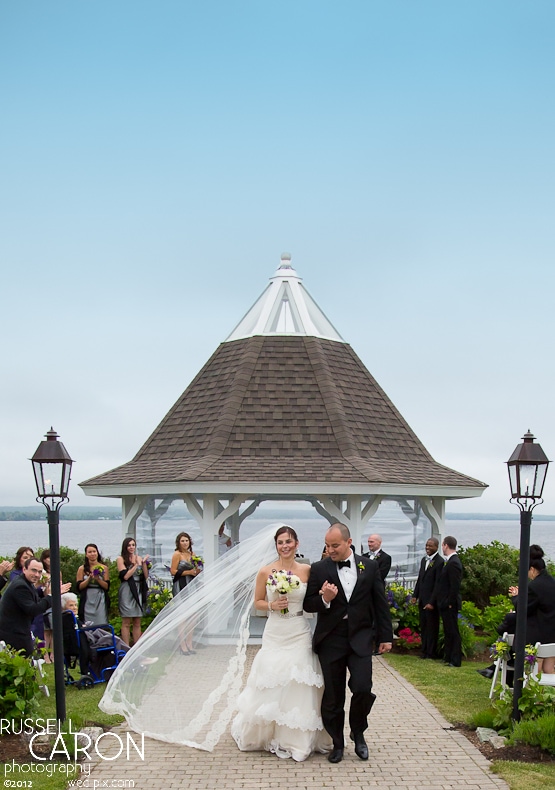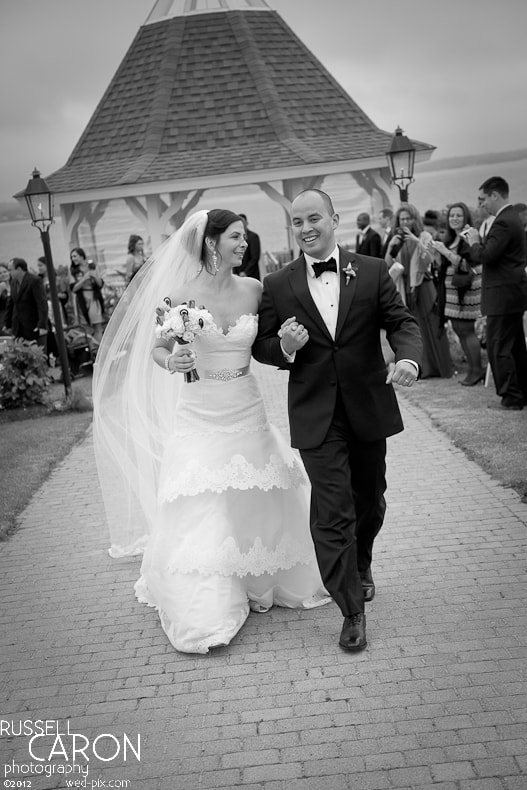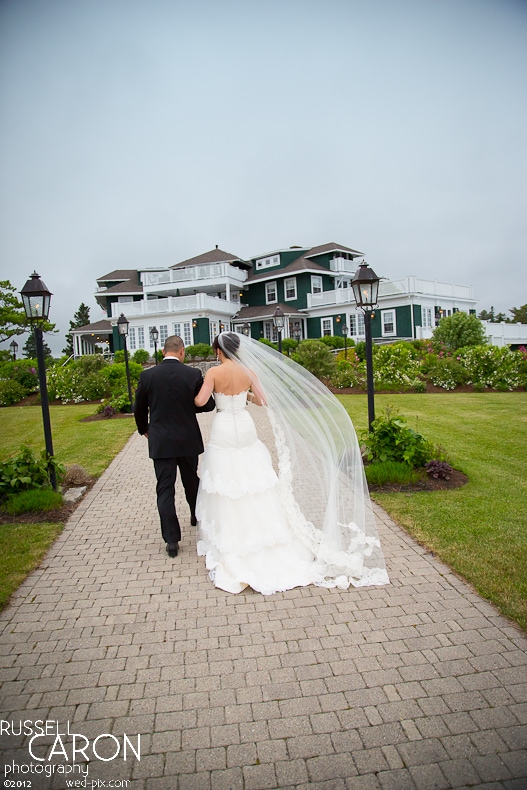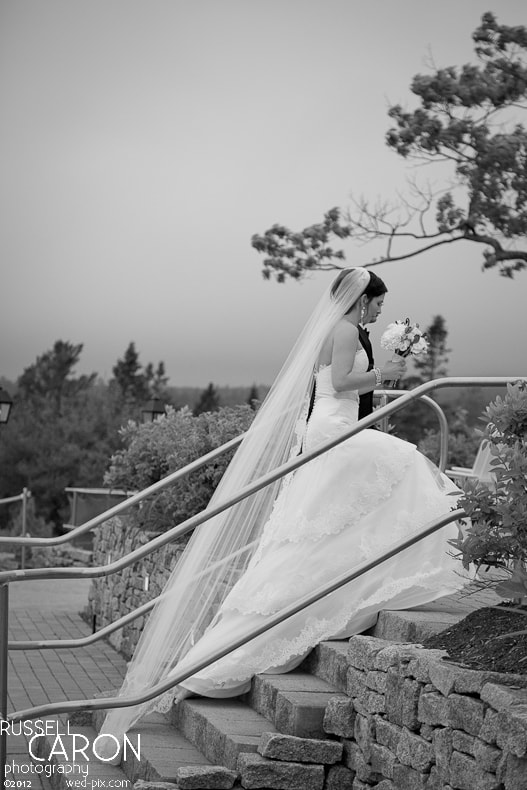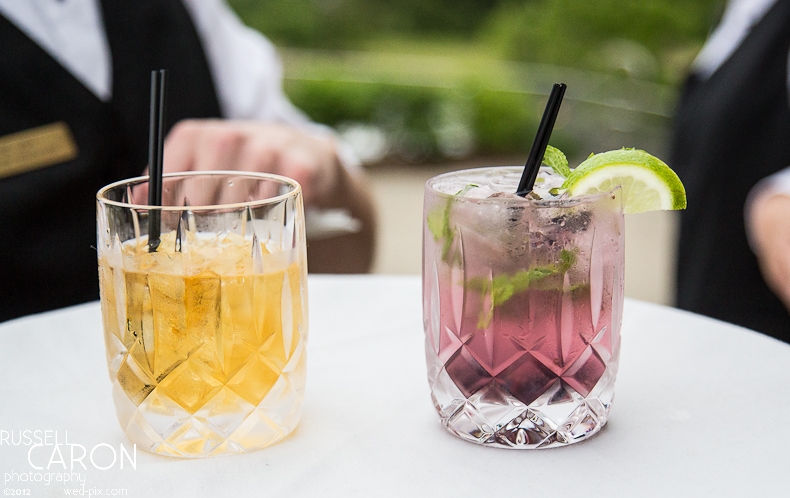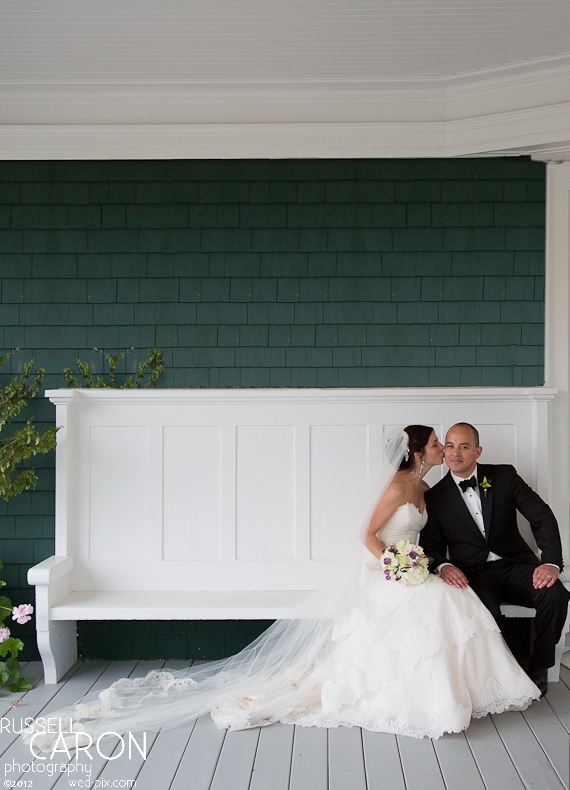 Charissa and Joedy steal away for a few moments alone at their French's Point wedding, above.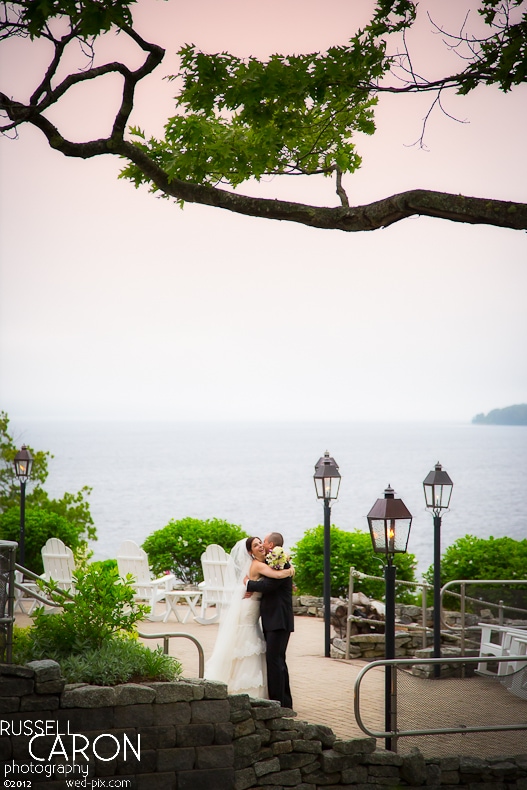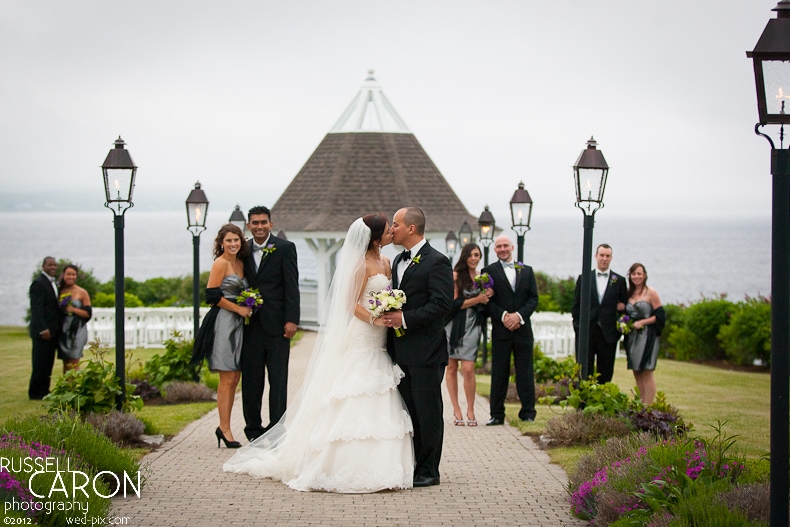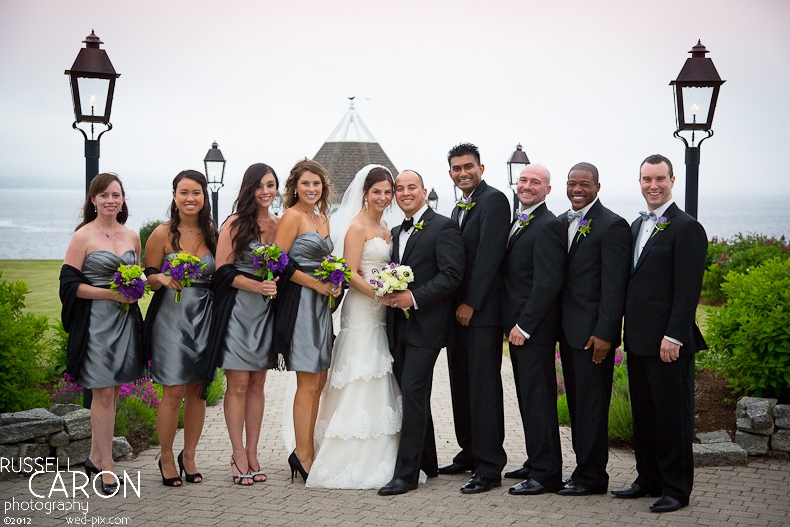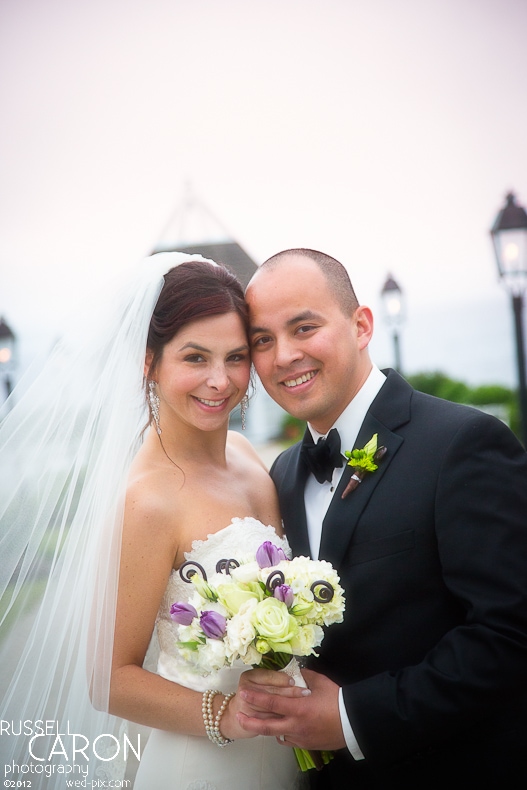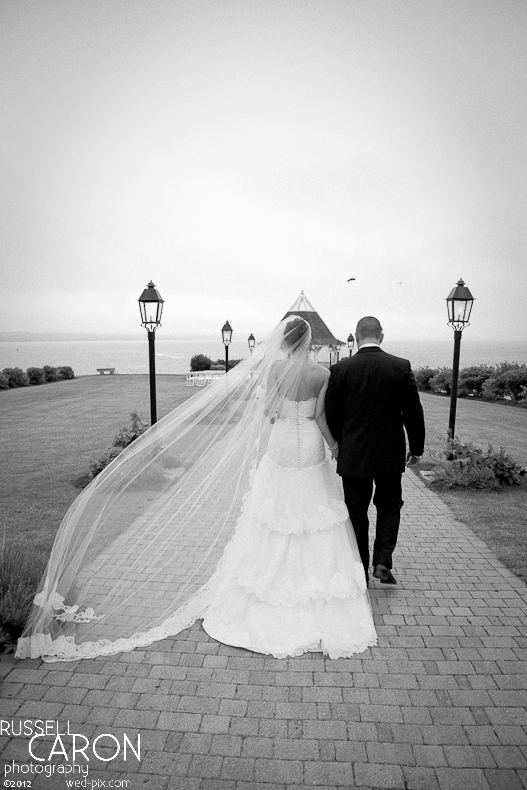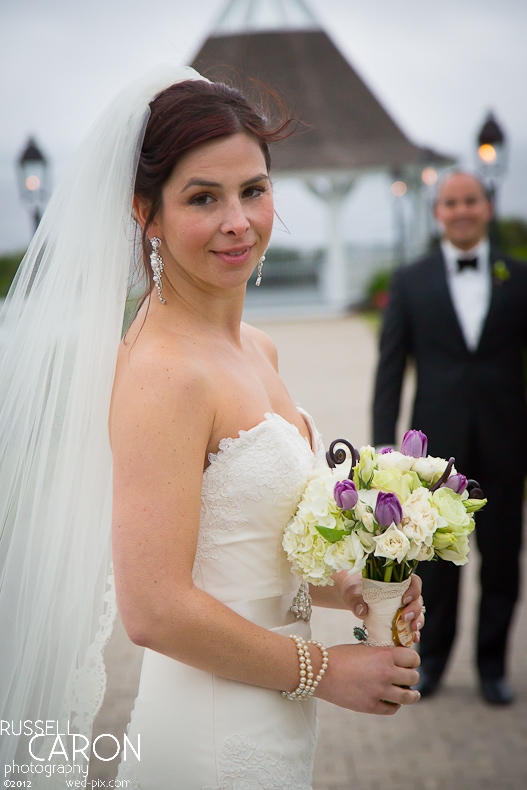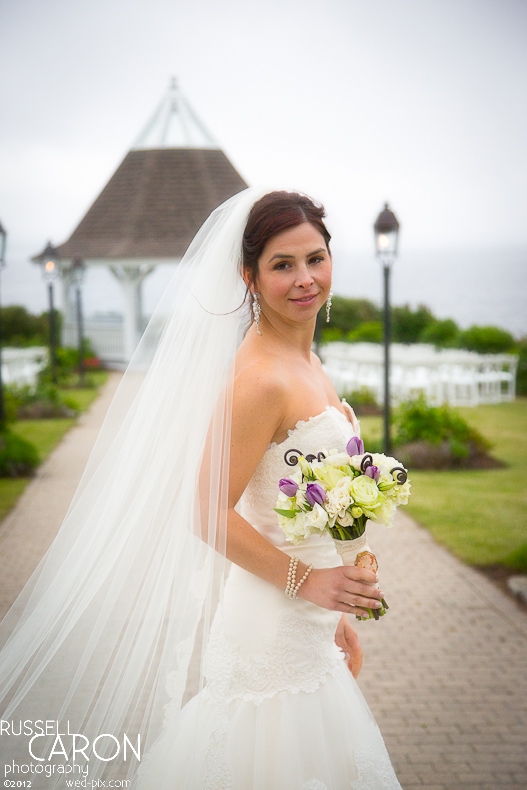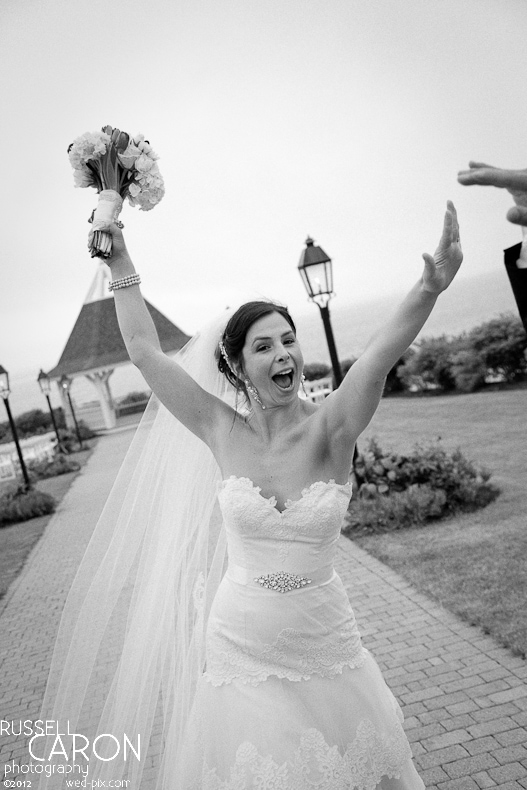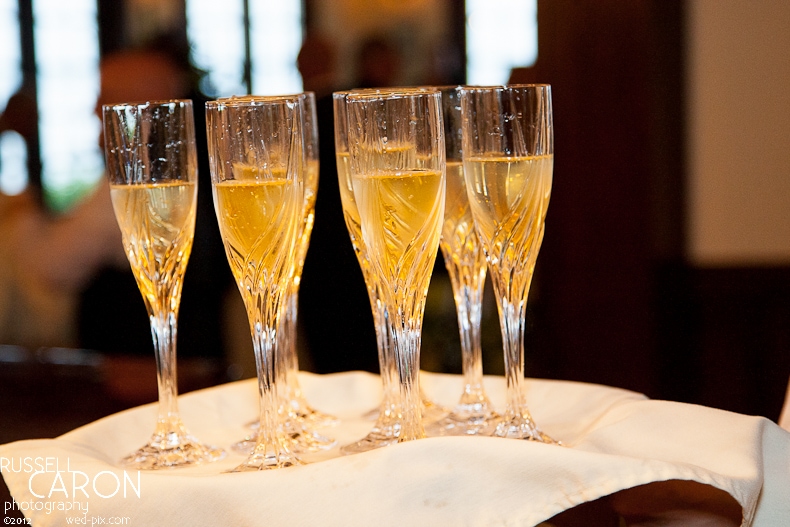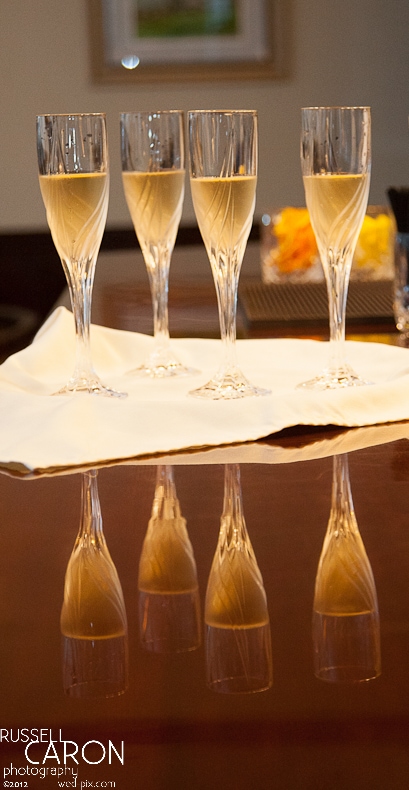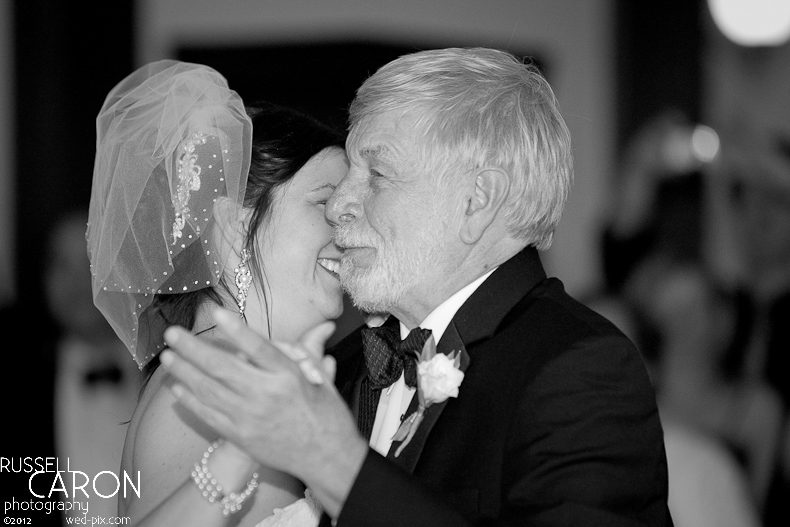 Above and below, the father daughter dance.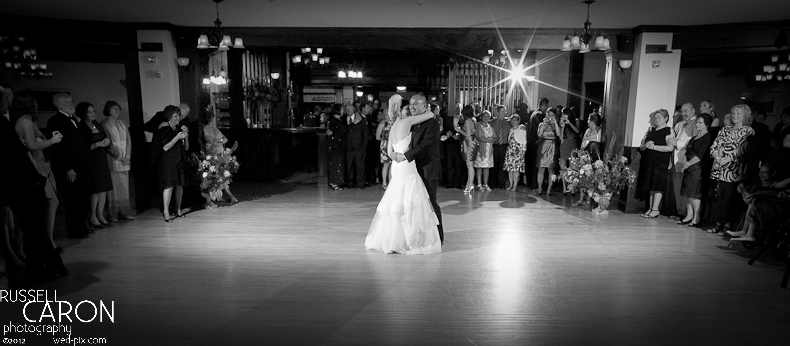 Above, and three panels below, a stunning first dance for the newlyweds.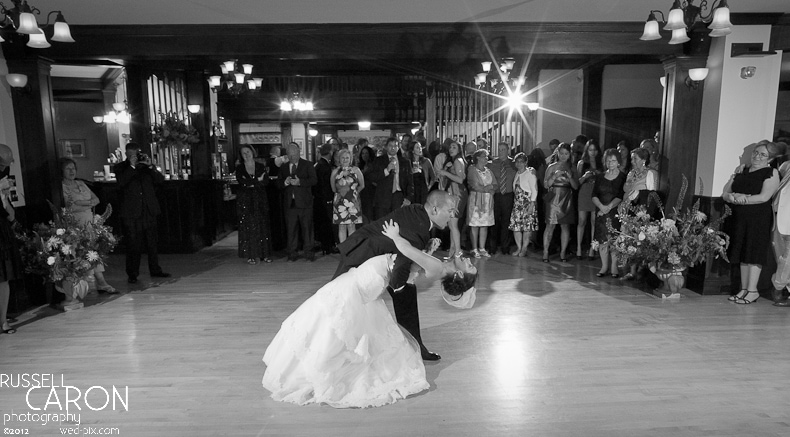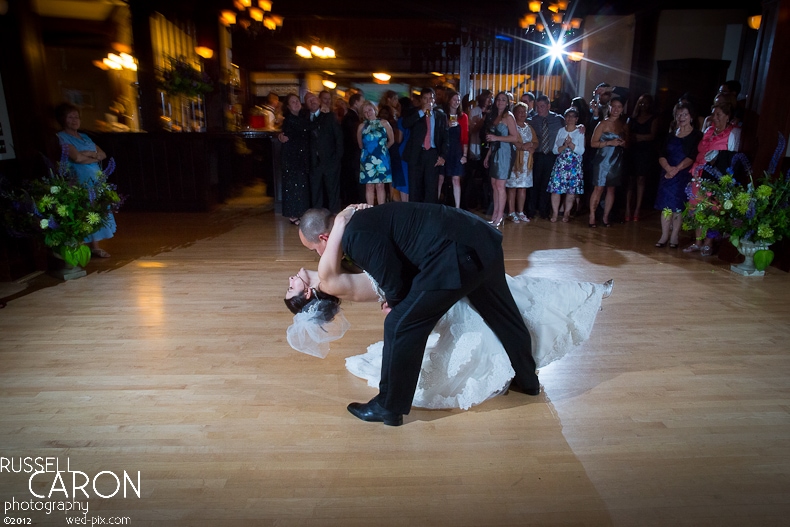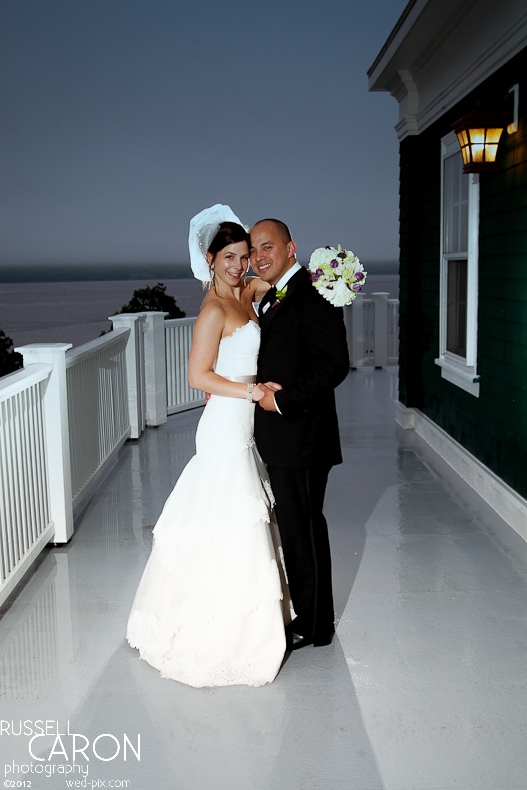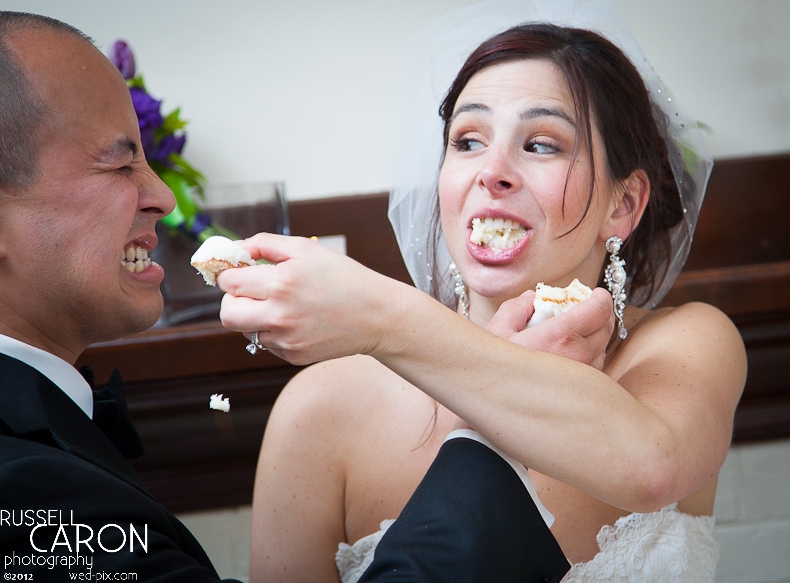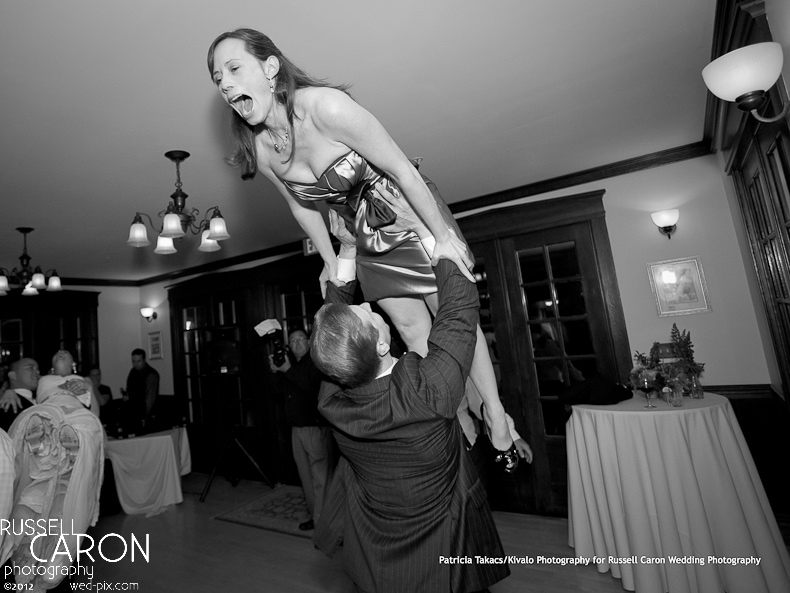 Reception fun, above and below.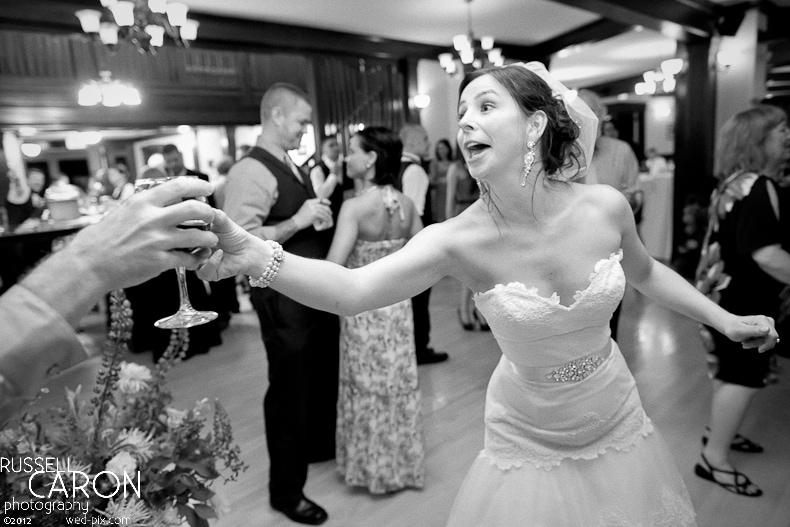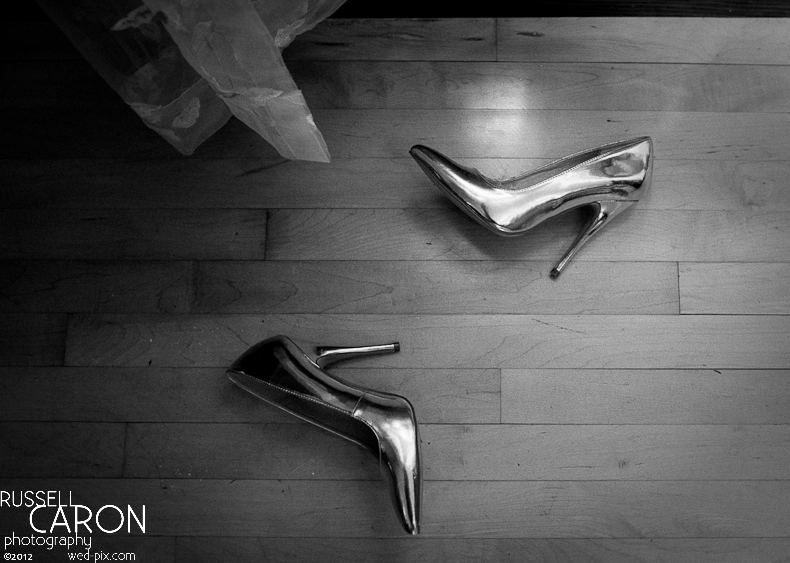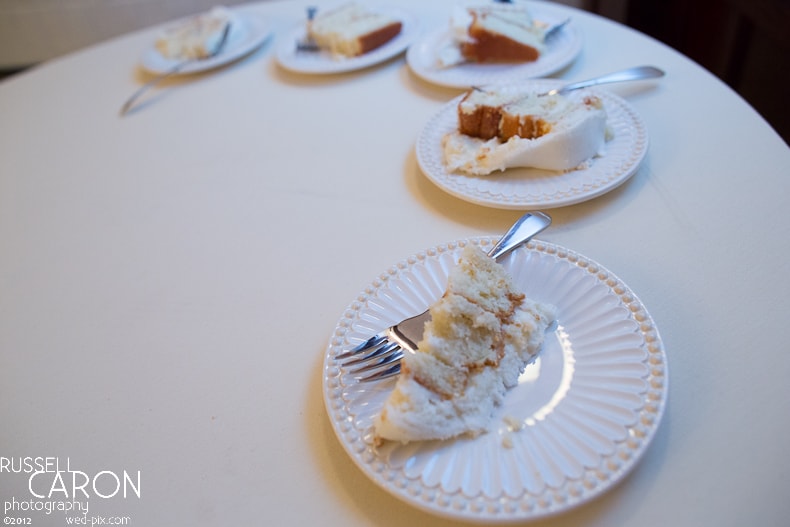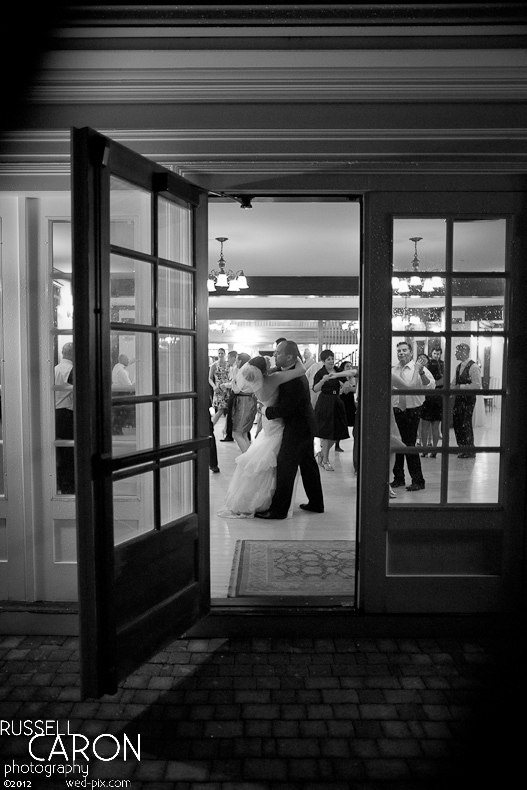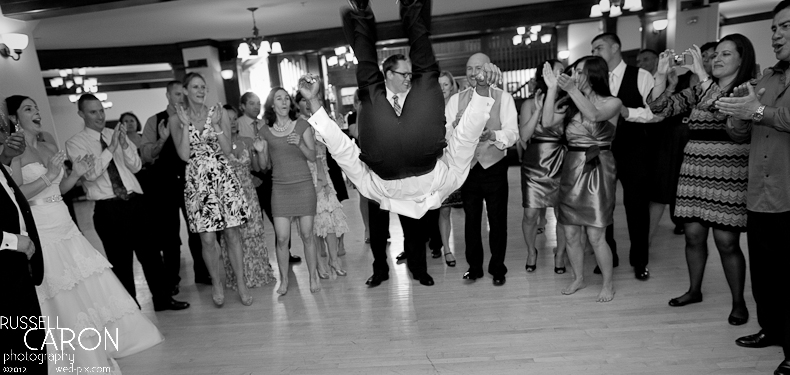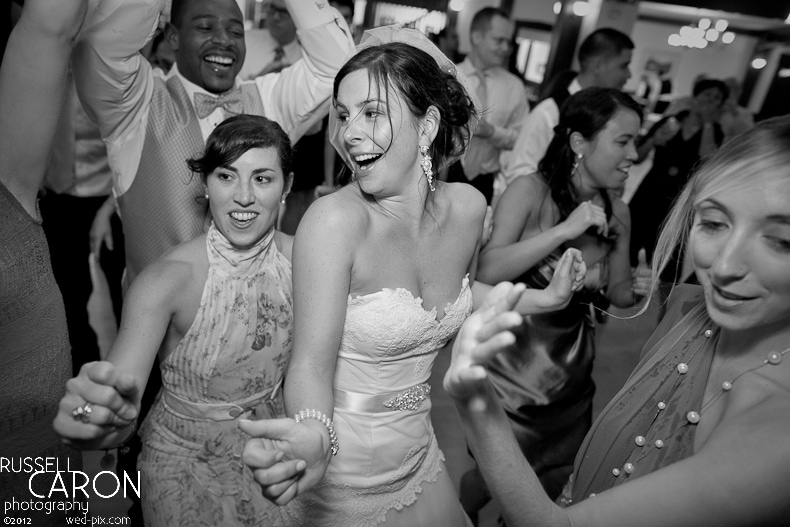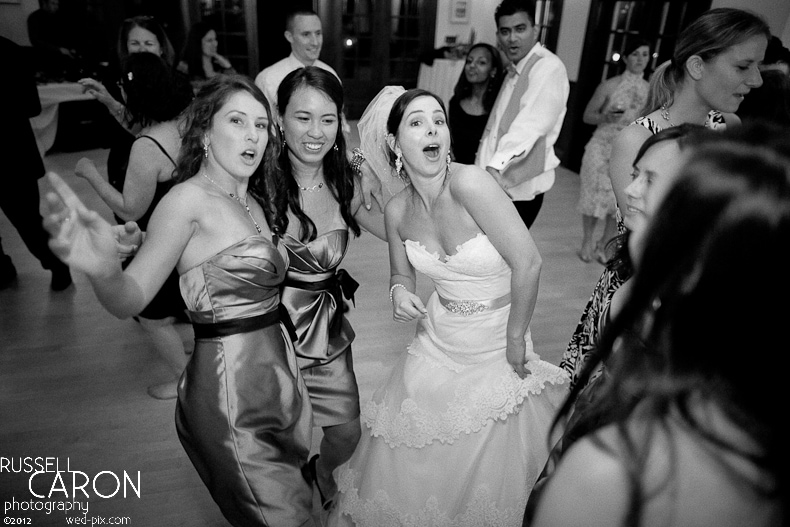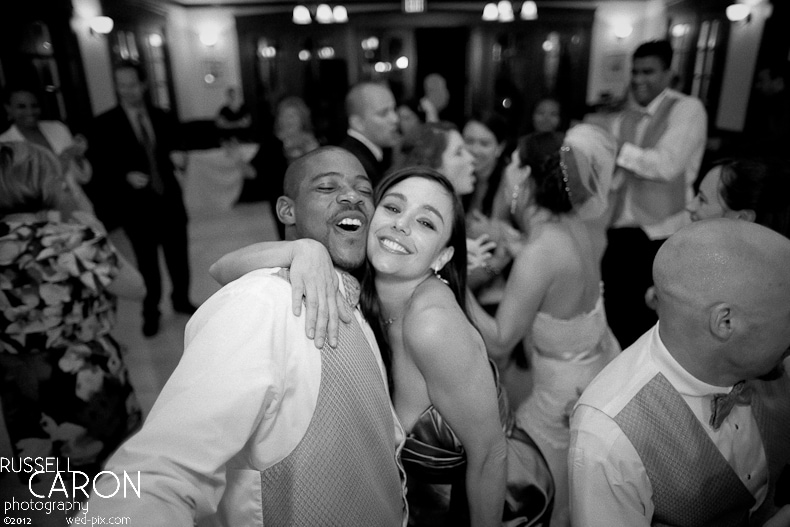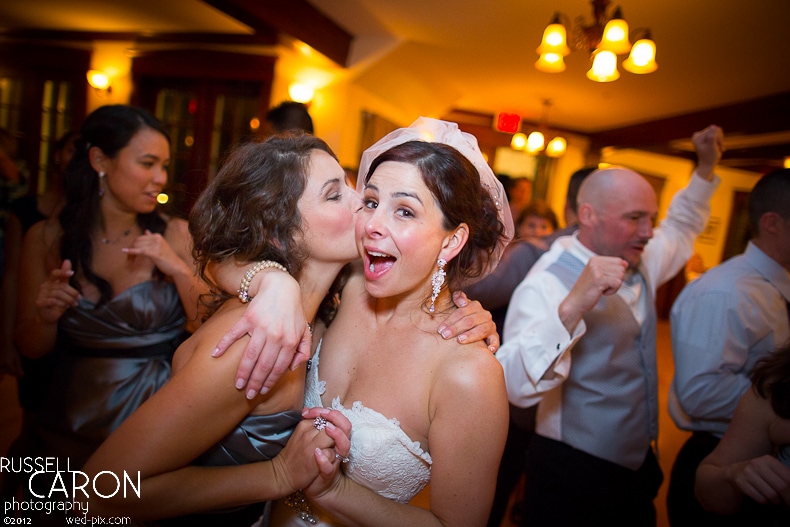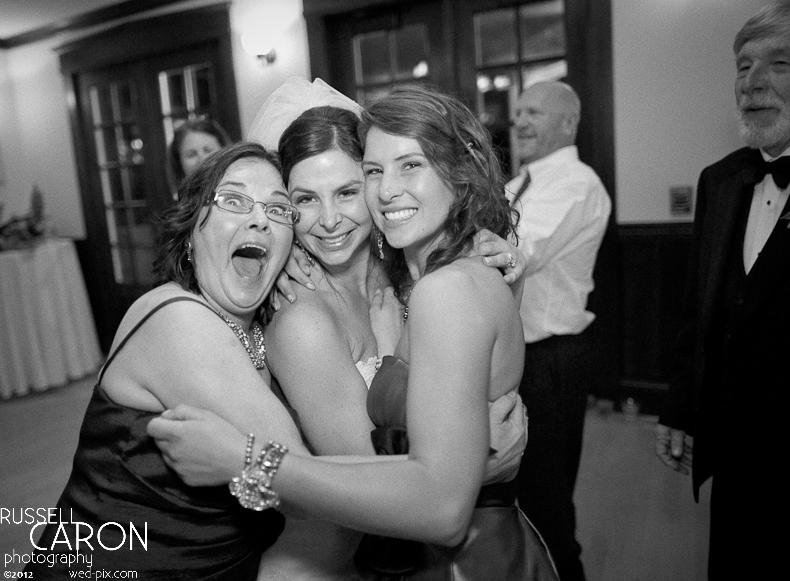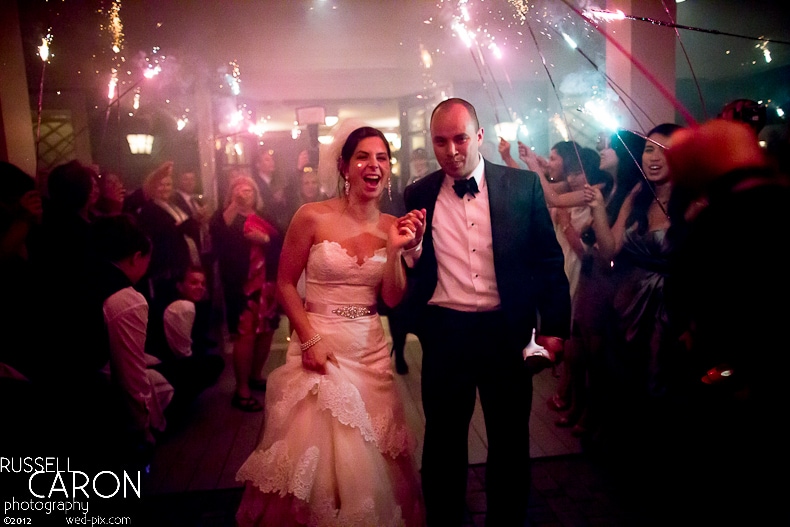 A sparkler exit is a great way to end your wedding reception, above and below.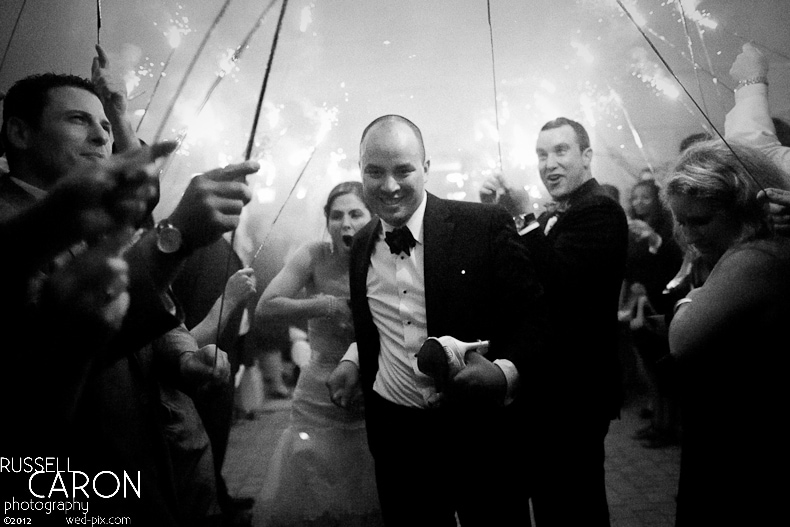 We love comments!! Please leave a comment to let us know if you enjoyed Charissa and Joedy's French's Point wedding. Thank you!
Maine wedding photographers Russell and Liz Caron put the fun into wedding photography for Maine wedding couples. Feel the love as this dynamic pair effortlessly capture each of your cherished moments, producing natural poses and unparalleled art for your wedding day. Russell Caron Wedding Photography will photograph weddings at any destination you can think of, whether it be a French's Point wedding, or a Caribbean resort wedding. For more information, please contact us right away!