Biddeford Pool Engagement | Maine Wedding Photographers
Natalie and Matt had a beautiful Biddeford Pool engagement session, at sunset on Friday, August 26, 2016. It was an unusual session inasmuch as Natalie and Matt haven't yet hired their wedding photographer for their New Jersey wedding next July. So, this was their last day in Maine before heading off in multiple career-driven directions. Some-last minute plans changed and the bottom line was that we were available to do the session. Virtually all of the times we do an engagement session it's with a couple with whom we are contracted to photograph their wedding. (Hint hint, Natalie and Matt. We are still open for your date and would love to come to New Jersey to photograph your wedding!)
The point of land shown in the first photo below is near where Matt proposed to Natalie just a few weeks earlier, on July 8, 2016. Natalie's family owns a summer home literally a few feet from here where the water views are wide-sweeping 270°; breath-taking for sure. Making this a very fitting place for a proposal, as Natalie has been coming to this spot for the past 12 years. It was a warm night with beautiful golden light and warm pink and blue tropical hues in the sky.  Gorgeous! Follow along as we toured three different surrounding areas. Congratulations Natalie and Matt! Enjoy these, a few of my favorites from our session!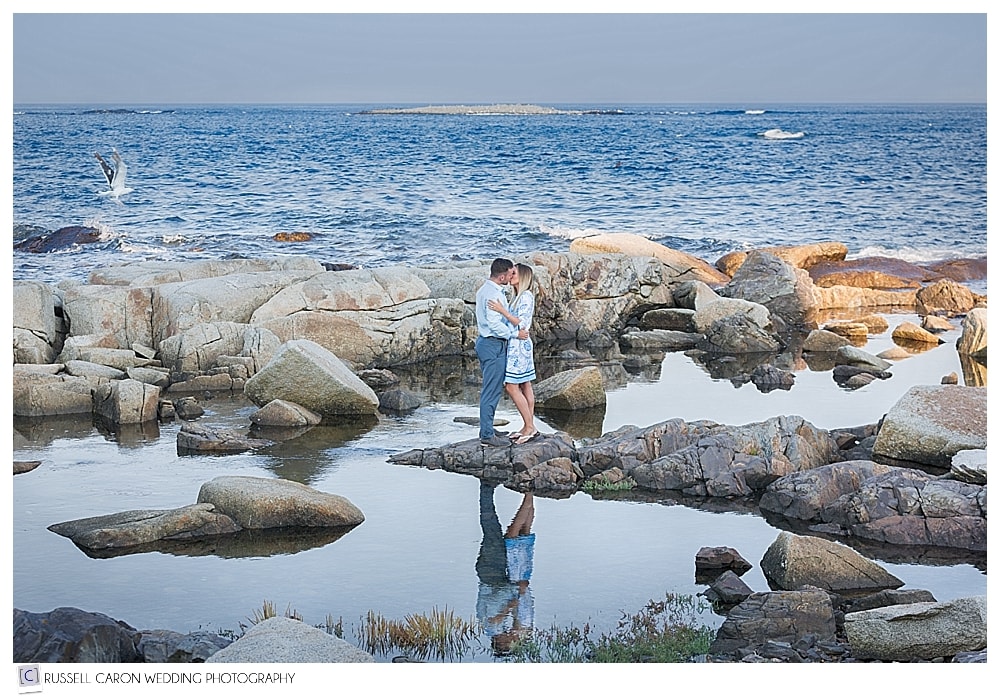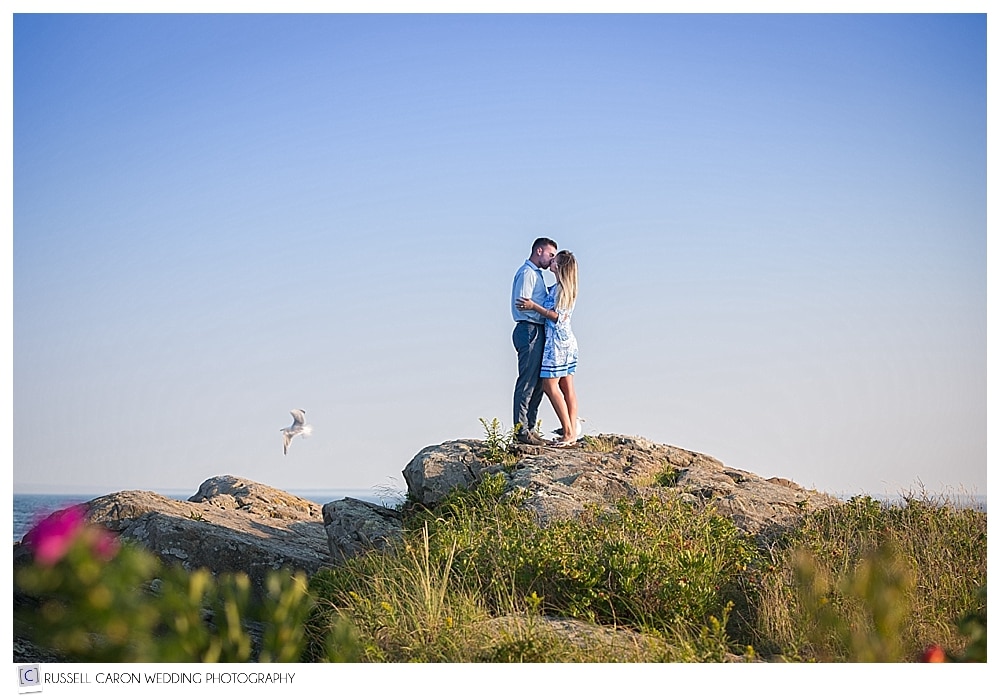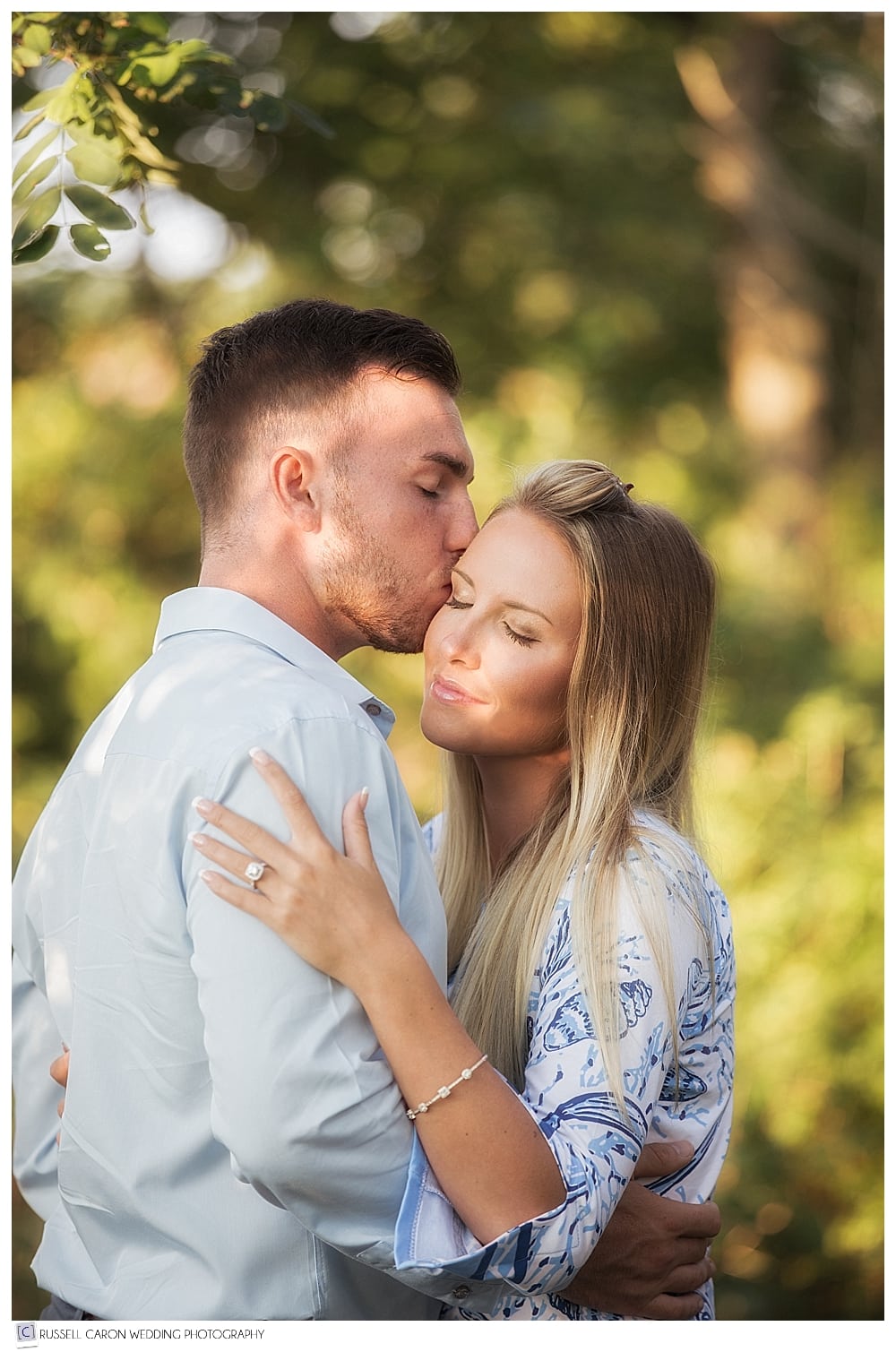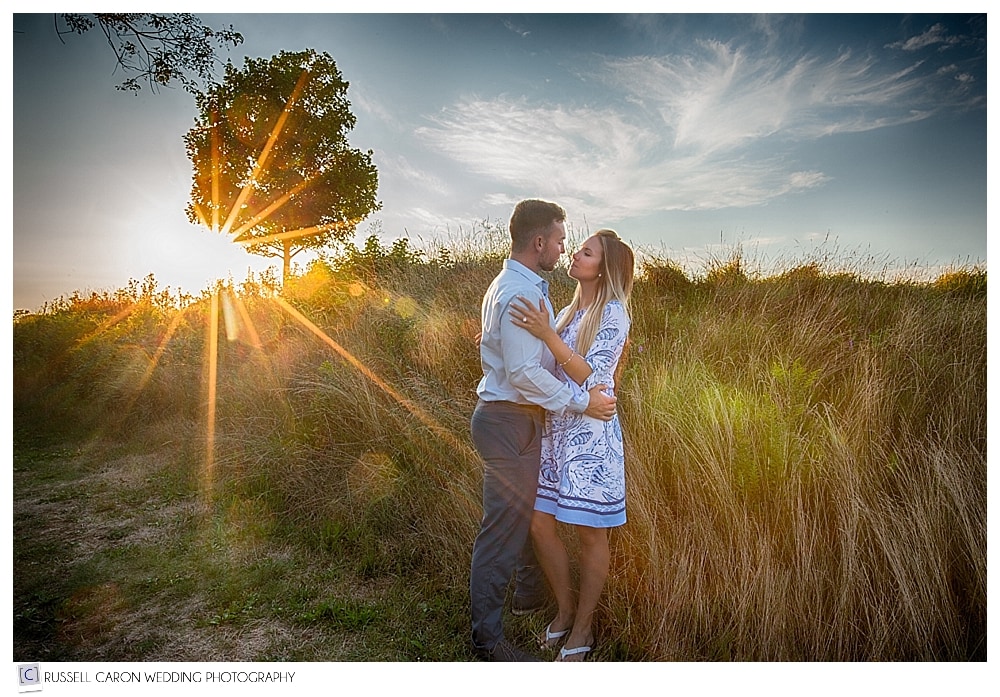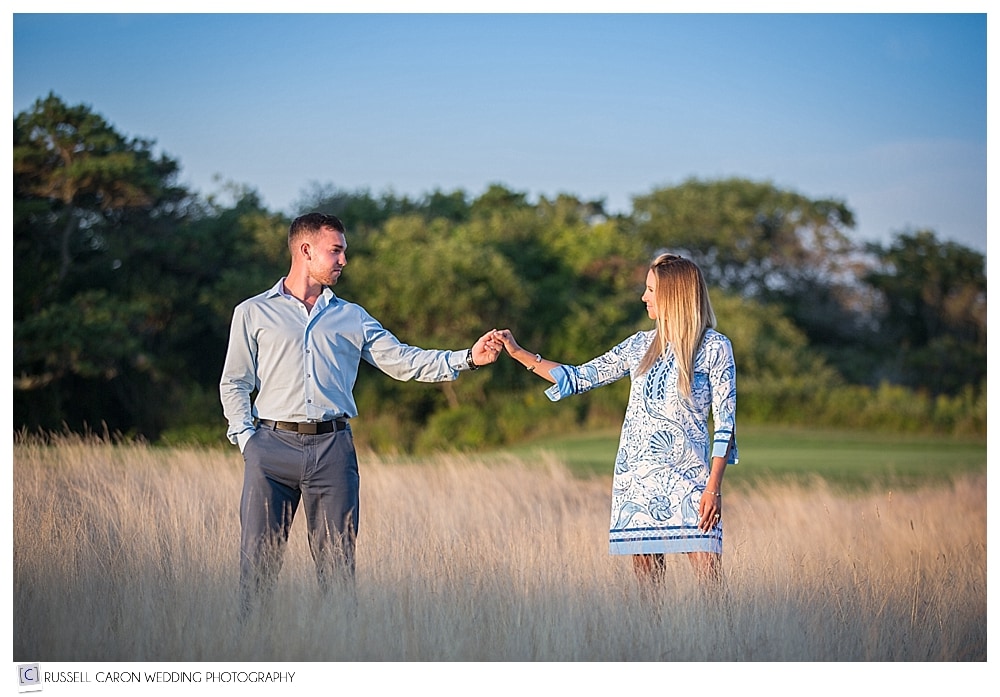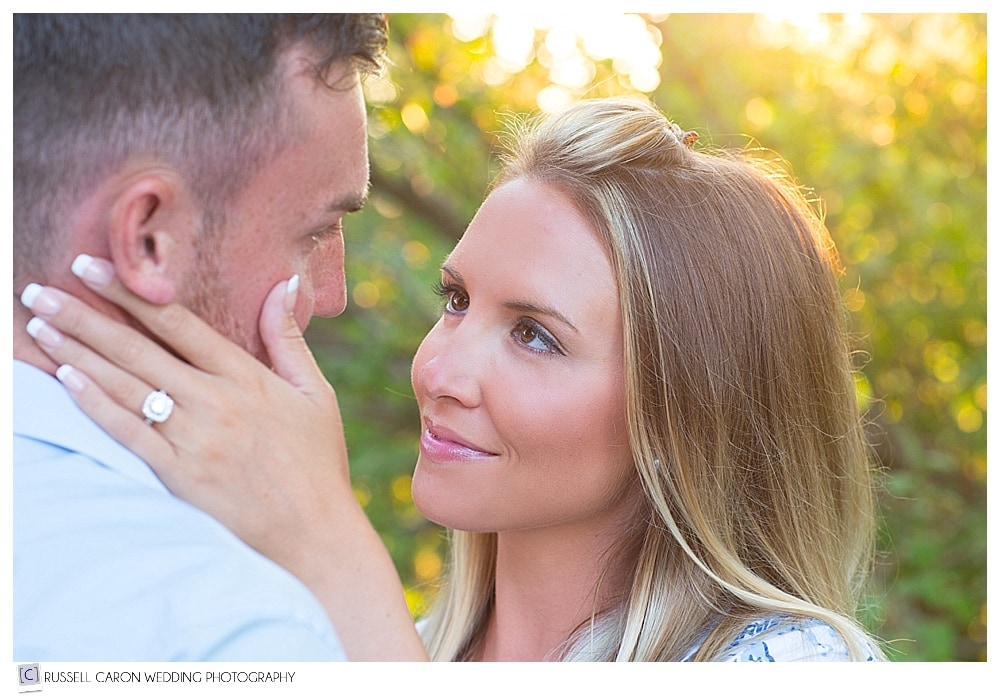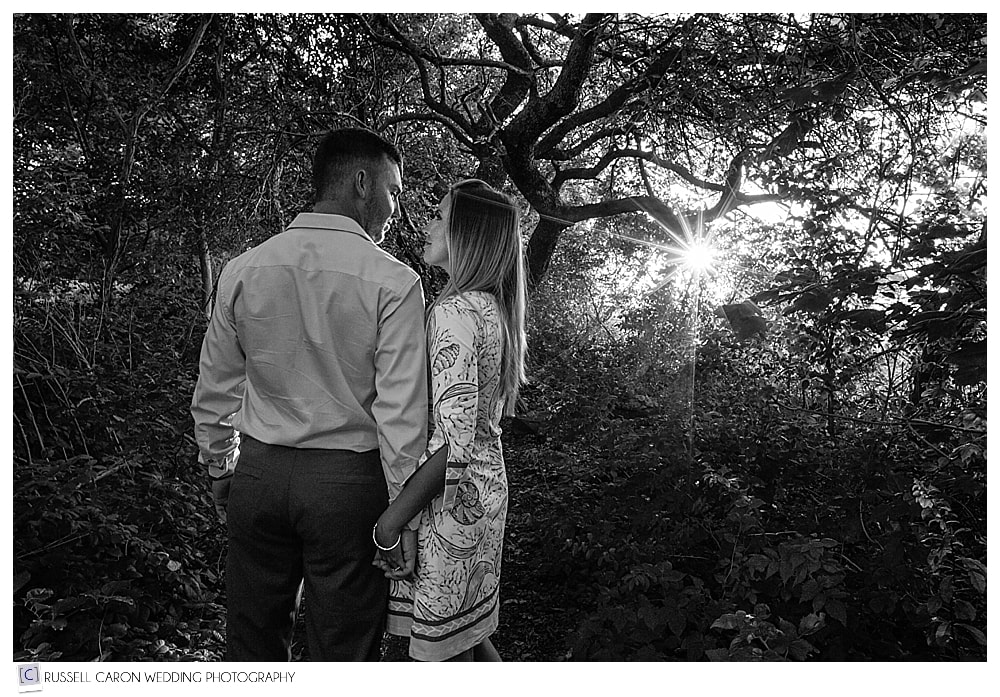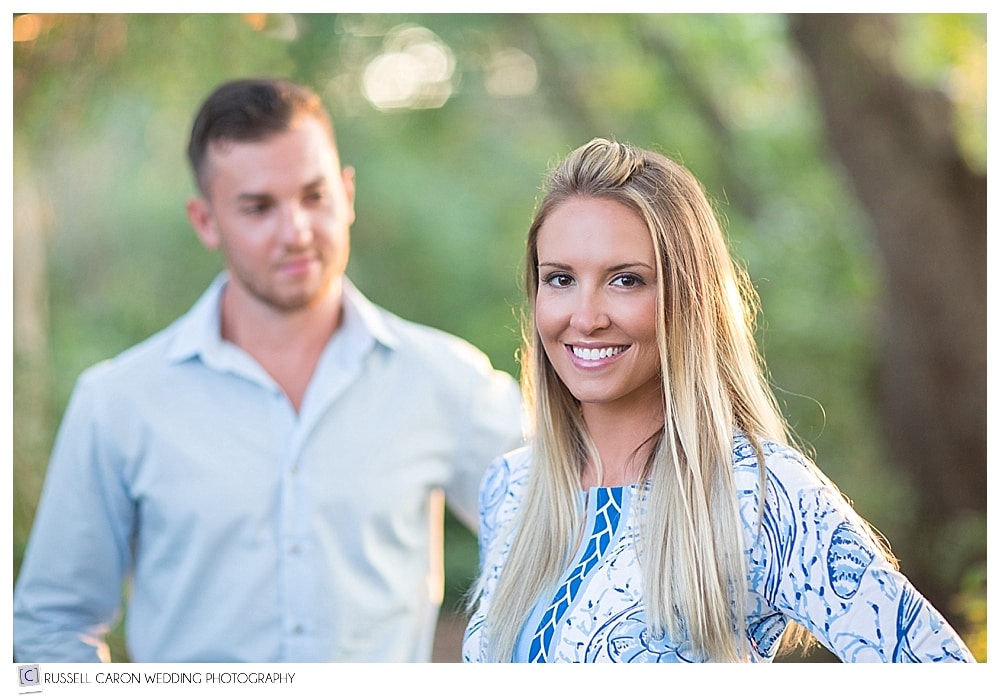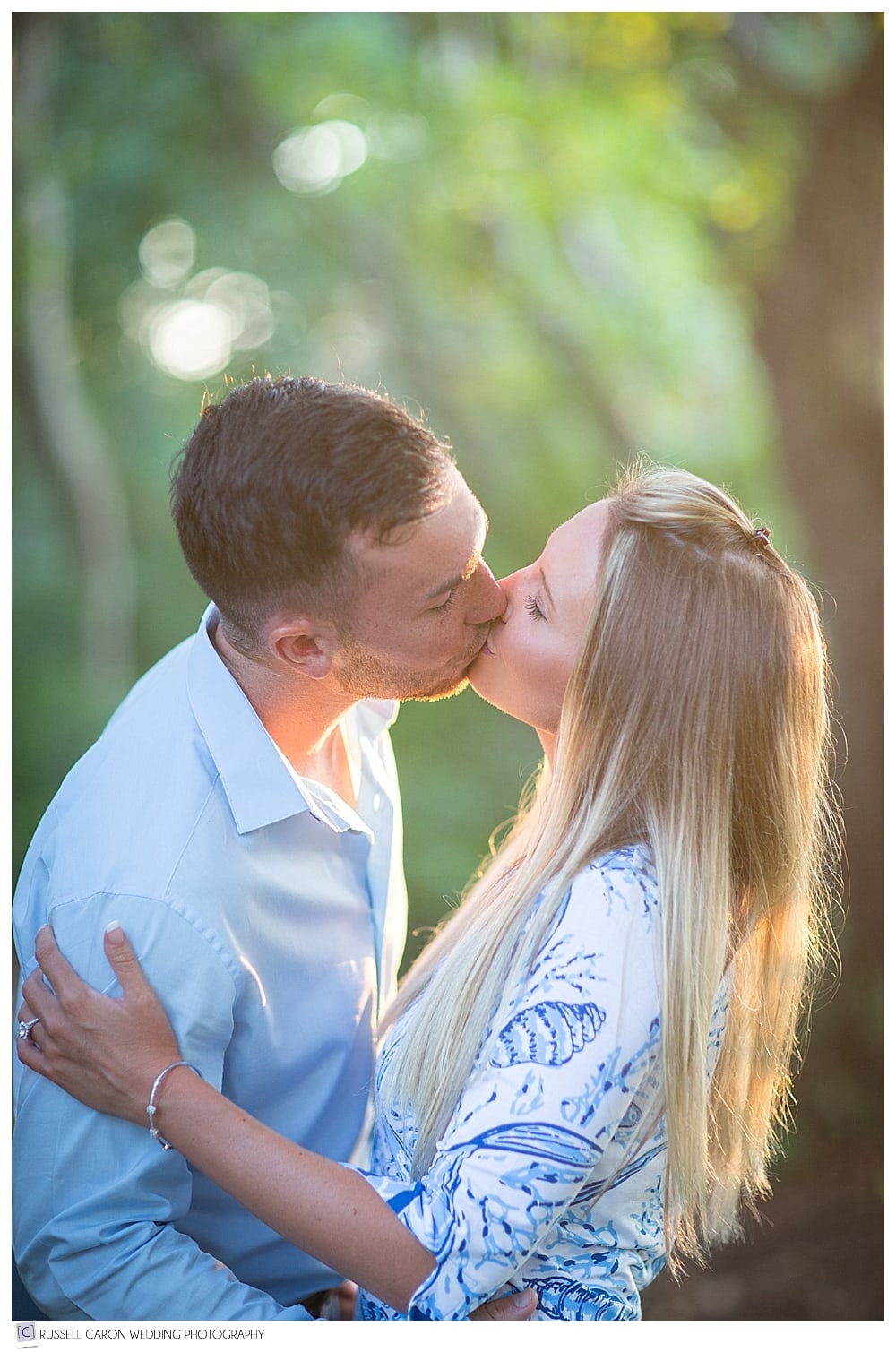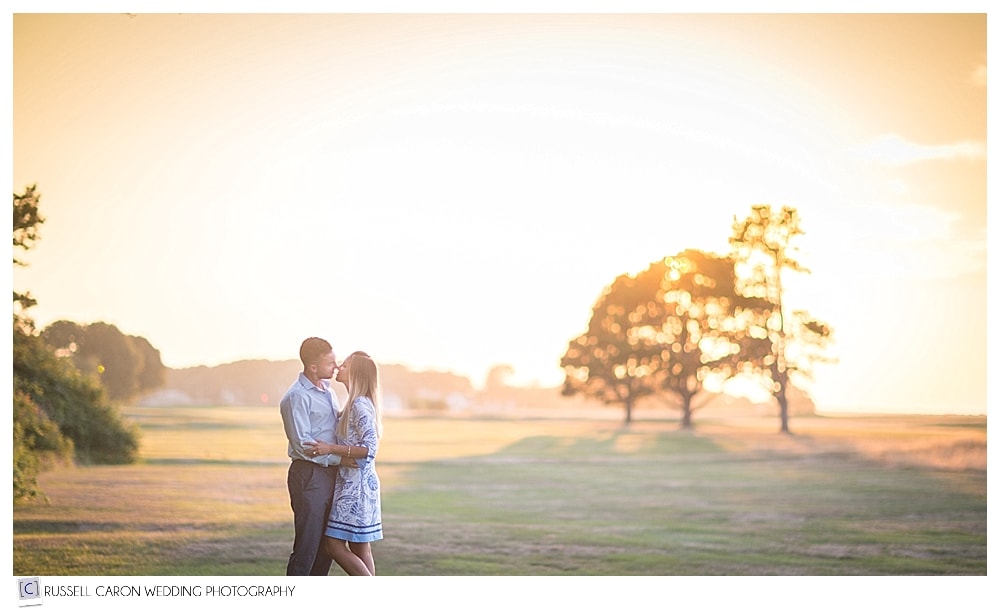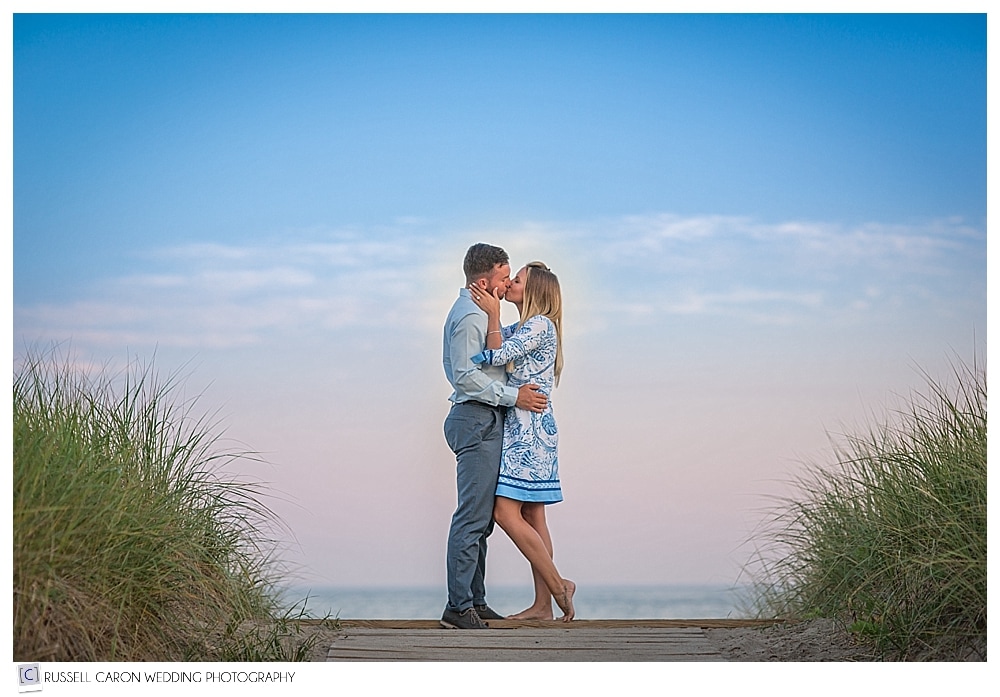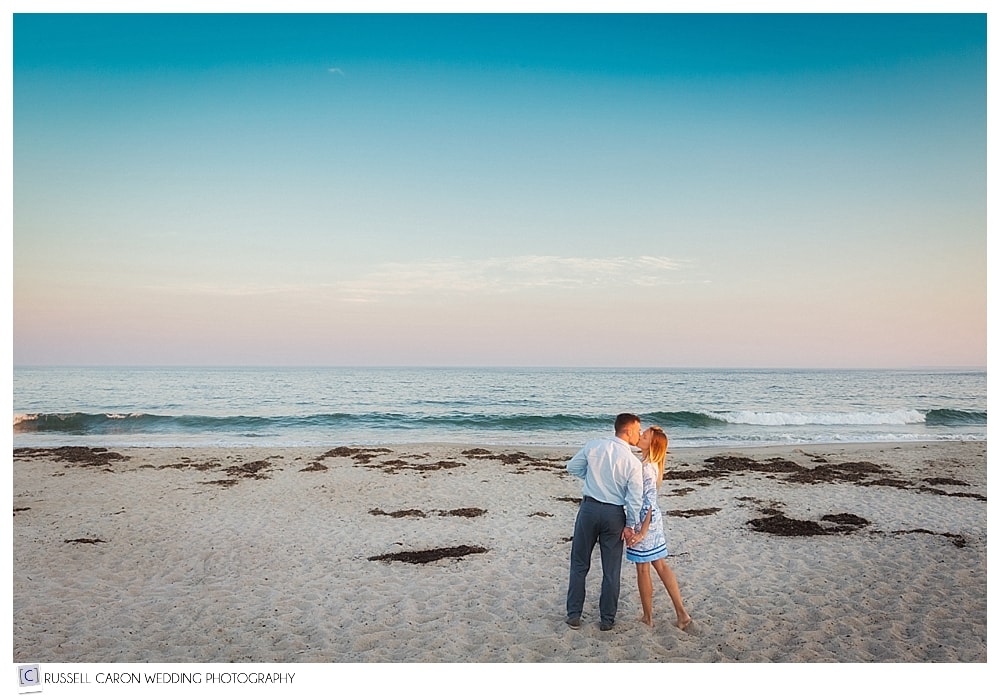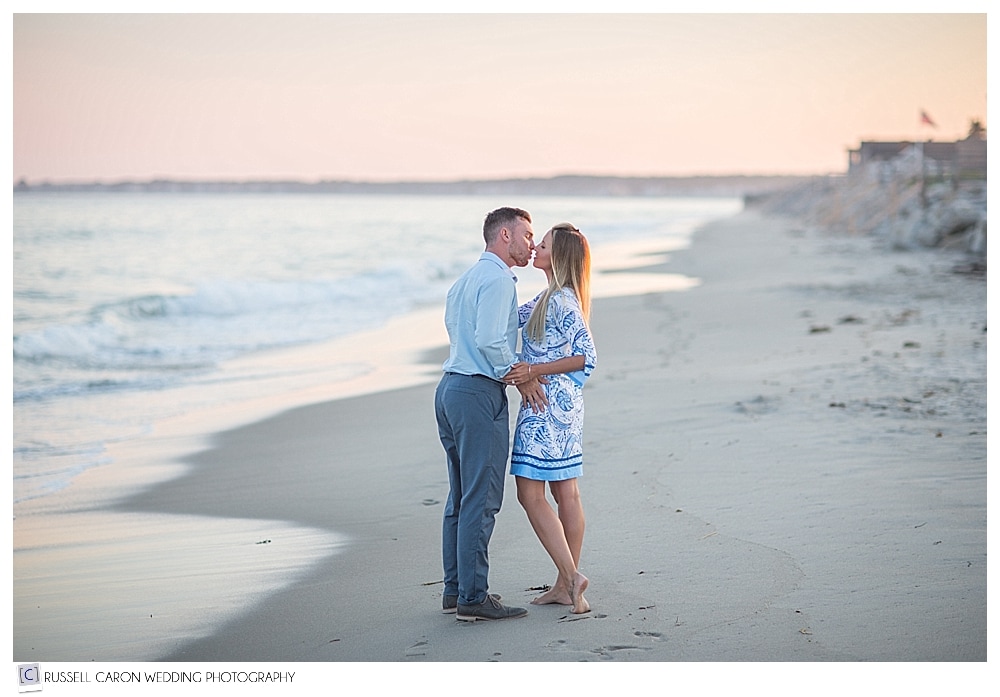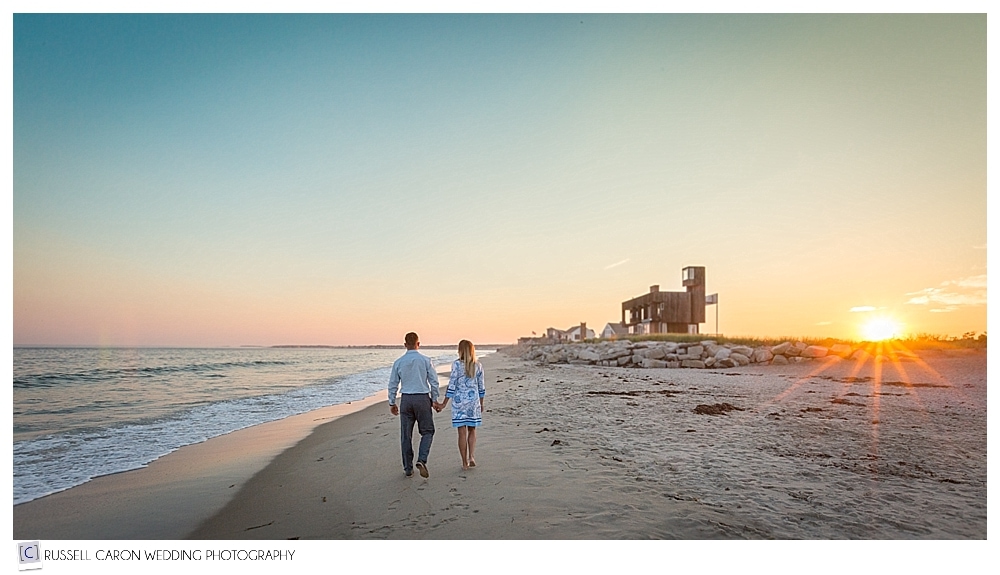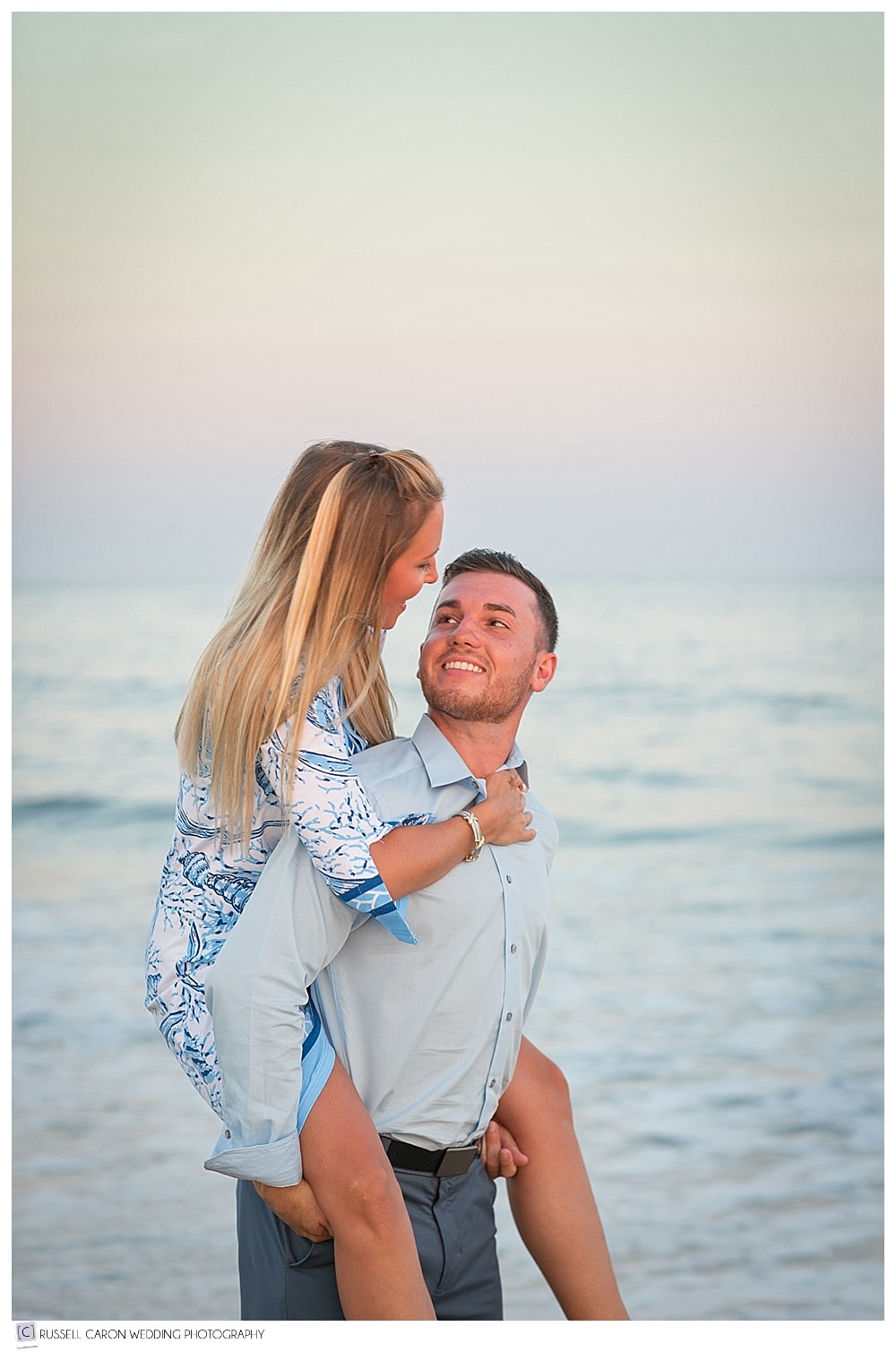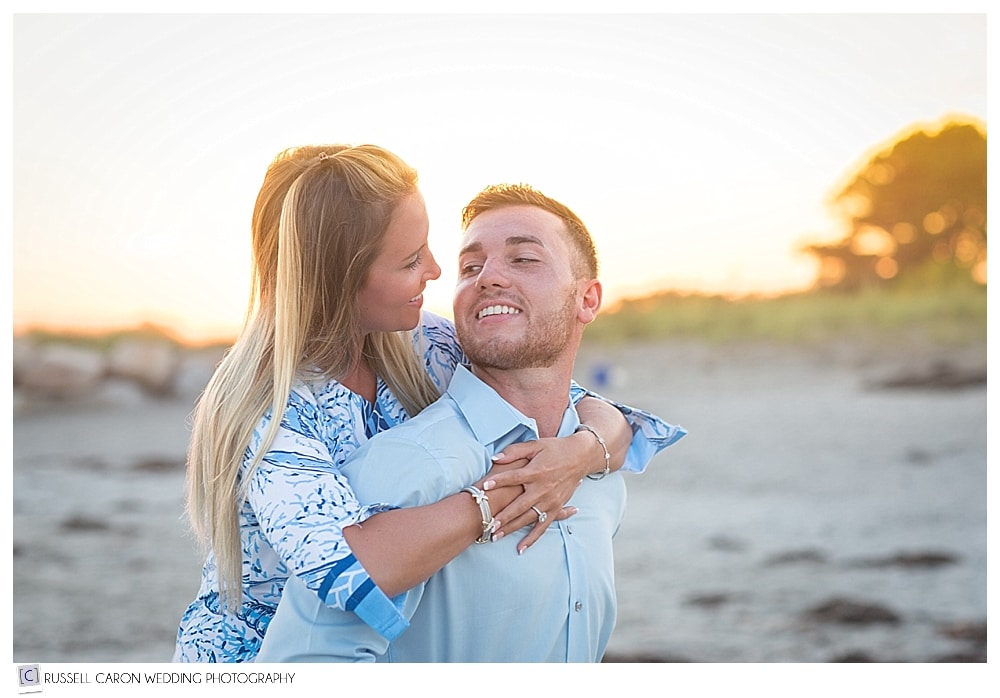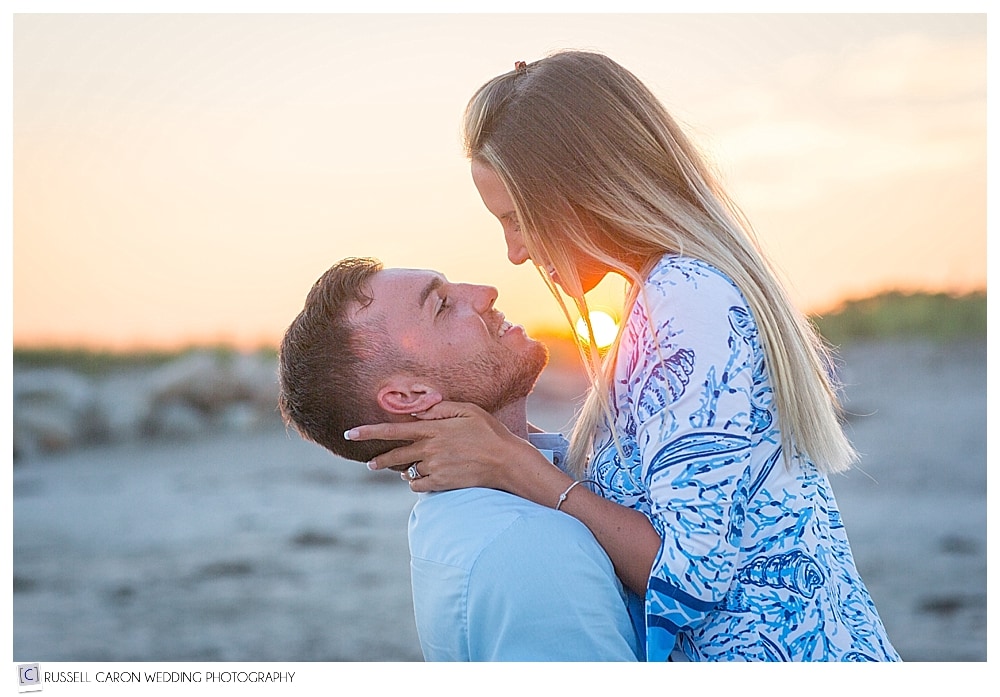 We love comments and shares! If you enjoyed this post on Natalie and Matt's Biddeford Pool engagement session, please comment and/or share! Thank you!!
Maine wedding photographers, Russell and Liz Caron of Russell Caron Wedding Photography, would love to be part of your wedding day. While an engagement session isn't mandatory with our wedding photography packages, it gives us an opportunity to work together before your special day. The connection we build during an engagement session is invaluable, and a whole lot of fun! We had such a great time during our Biddeford Pool engagement session, imagine yourself doing the same! For more information, please contact us right away!