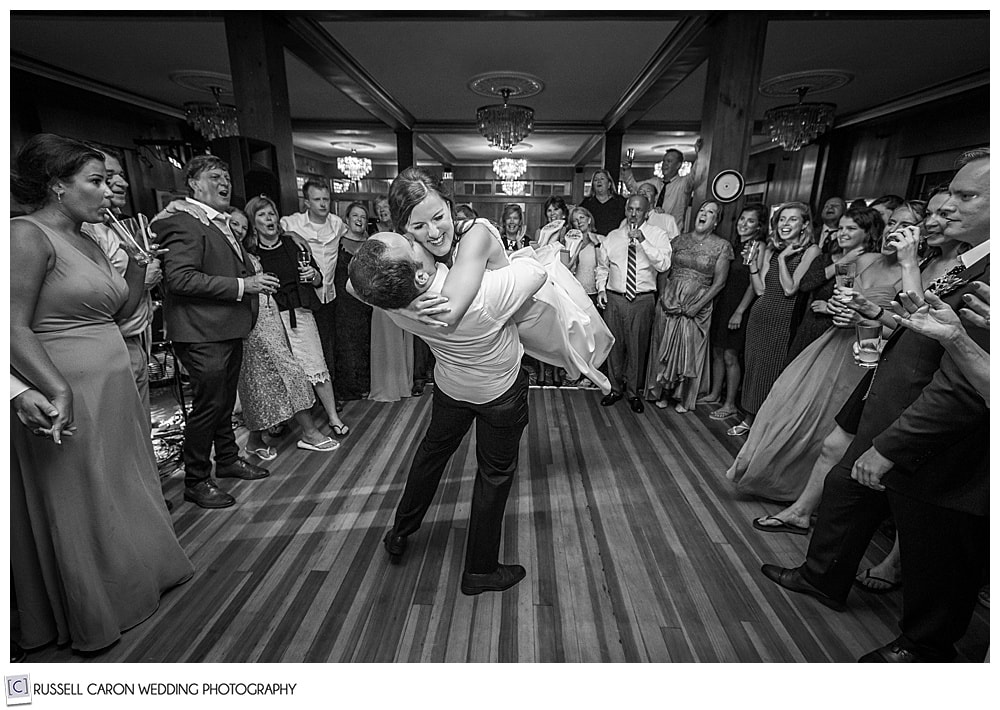 Today it's an awesome wedding dance photo from Erin and Sean's September wedding! You may remember seeing my #13 top photo of the year three days ago – also of Erin and Sean.

Here's one of those photos that just totally speaks volumes in and of itself. Everything about the day was spot-on perfect for these two. Their dance party was one for the books, with Brick Park rocking the floor and the rafters all night long.
Then fast forward toward the end of the night when Sean picked up Erin, spun her around, and planted a big kiss on her cheek amidst this radiantly smiling face. This magical moment, during the last dance of the night just nails all the love, all the fun, and all the emotion of the day.
It's my #10 top favorite photo of the year because it's one of those photos that could, on its own, be one photo, amongst hundreds that Erin and Sean received from us of their day, that sums it all up at once.
My #9 tomorrow! Who will it be?
See Erin and Sean's full wedding blog post at: Colony Hotel Kennebunkport Wedding
Venue: The Colony Hotel
Photographers: Russell Caron Wedding Photography, photographs by Russell Caron and Liz Caron
Planner: Kim Charland at Destination Maine Weddings
Officiant: Rev. Fred Morse, St. Martha Church, Kennebunk ME
Floral Designer: Flour Events
Band: Brick Park
Hair and Makeup: Big Day Beauty
Wedding dress designer: Sarah Seven
Wedding dress boutique: Ceremony Bridal Shop
Paper suite: Shine Wedding Invitations
Videographer: Levi Hanusch Wedding Videography
Cake: Flour Events

Please comment on the blog post if you enjoyed Russ' #10 awesome wedding dance photo! And please share!! Thank you 🙂 Come back every day, until we reach #1 on December 31!
Colony Hotel Kennebunkport wedding photographers, Russell and Liz Caron, are romantics at heart who love photographing people in love. Are you getting married? No matter where your wedding is located, we'd love to travel there and take breathtaking wedding photos. For more information contact us right away!