Acorn Street Boston Engagement Session | Maine Wedding Photographers
When Colleen and Mike said they wanted an Acorn Street Boston engagement session, with other locations around the city, we jumped at the chance! Colleen and Mike live, work, play, and go to school in Boston. We love the city, but don't get there nearly as often as we'd like. Mike and Colleen picked us up at the train station, and chauffeured us around the city.
The first stop was Piers Park in East Boston. Have you been there? It's so beautiful! Colleen and Mike go there fairly often, and we were so happy they introduced us to this magical place. The view of Boston from the park is unparalleled, as you can see from a couple of the photos below. Also on their list, Beacon Hill, and Acorn Street.
How can you not love Acorn Street in Boston?? It is so quintessentially New England with its cobbled streets, brick buildings, shutters, and colorful window boxes. It's a favorite, and from the first photo below, it's easy to see why! Finally, we took some photos on Beacon Hill. Again, another old fashioned area of Boston, and one that is so picturesque. During our tour, Colleen and Mike were so much fun, super easy, and relaxed. We're already looking forward to next August, when they say their wedding vows at the Atlantic Oceanside Hotel in Bar Harbor, Maine.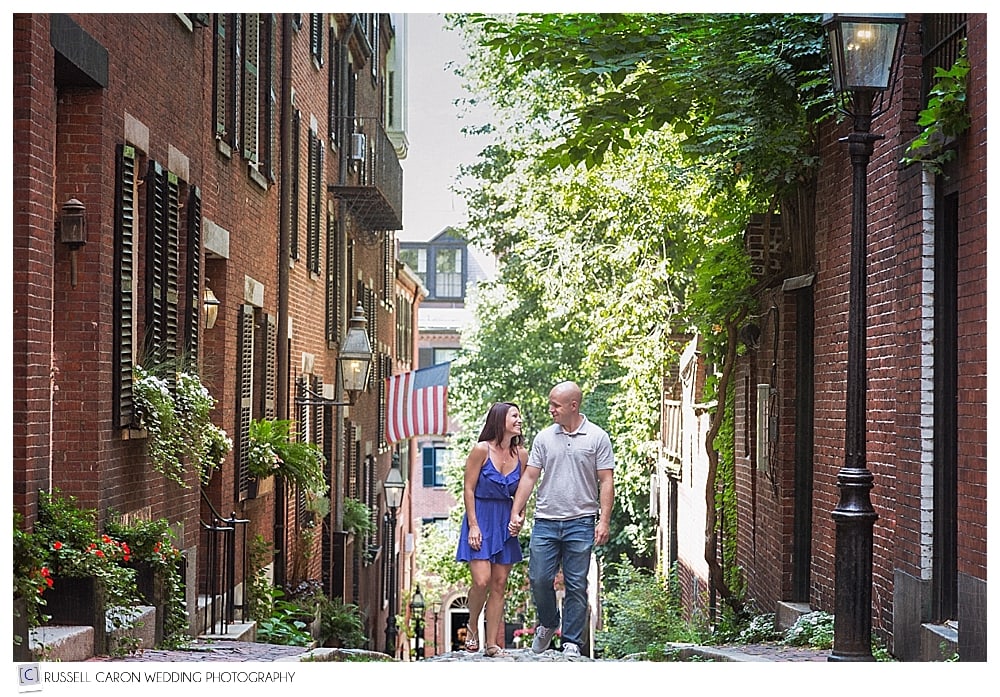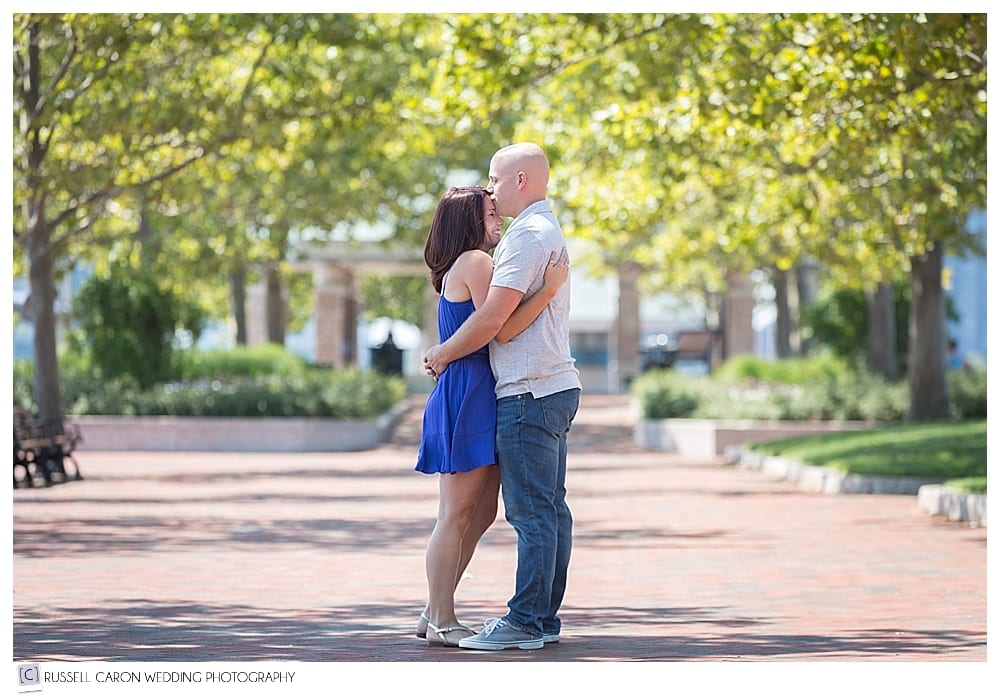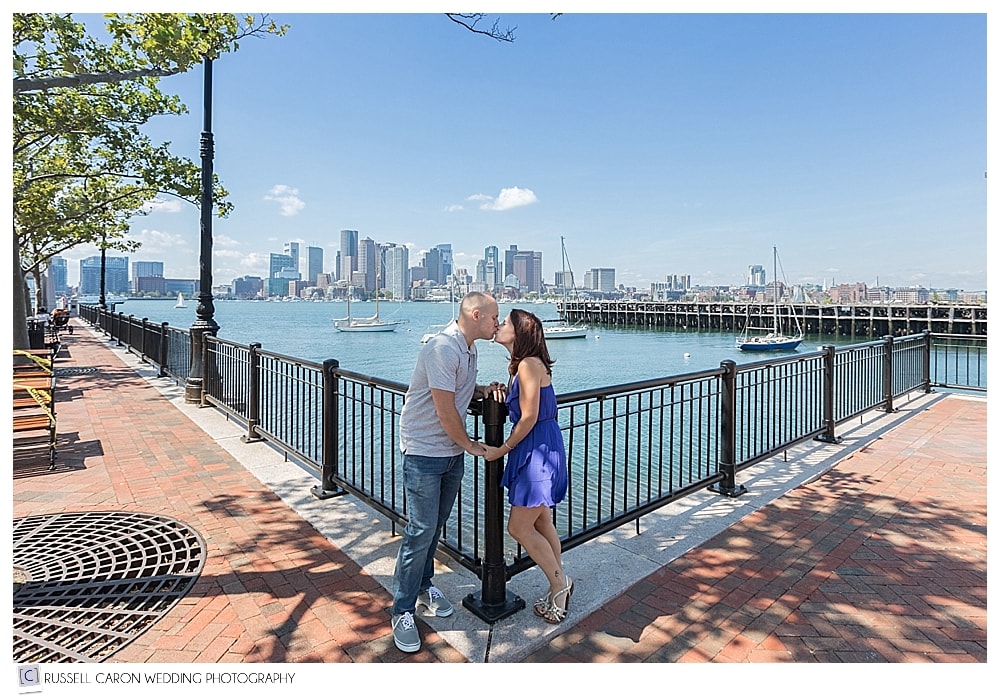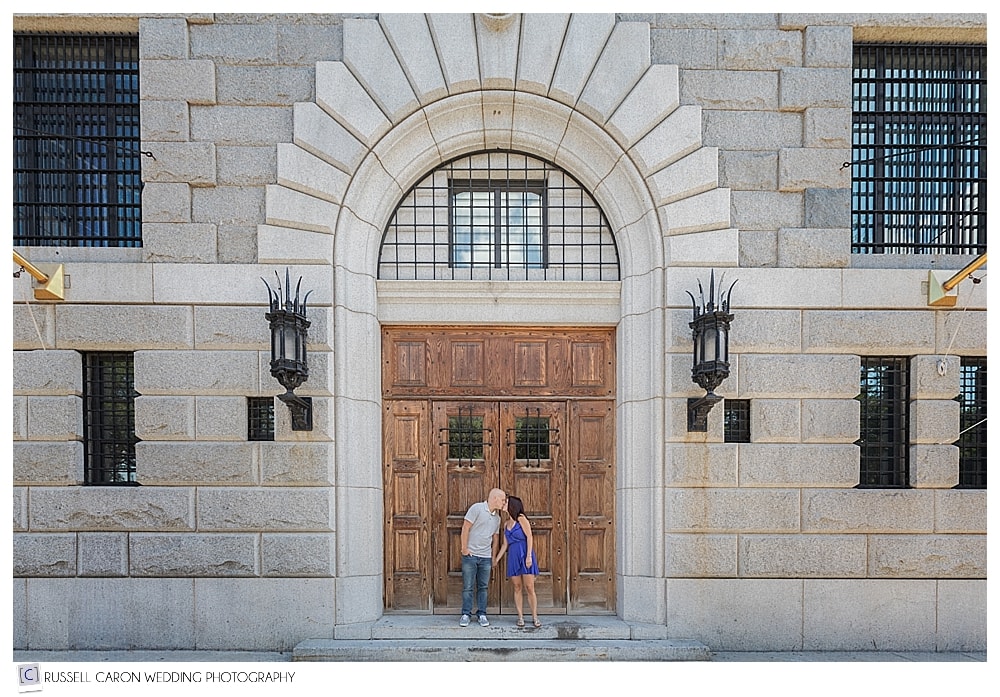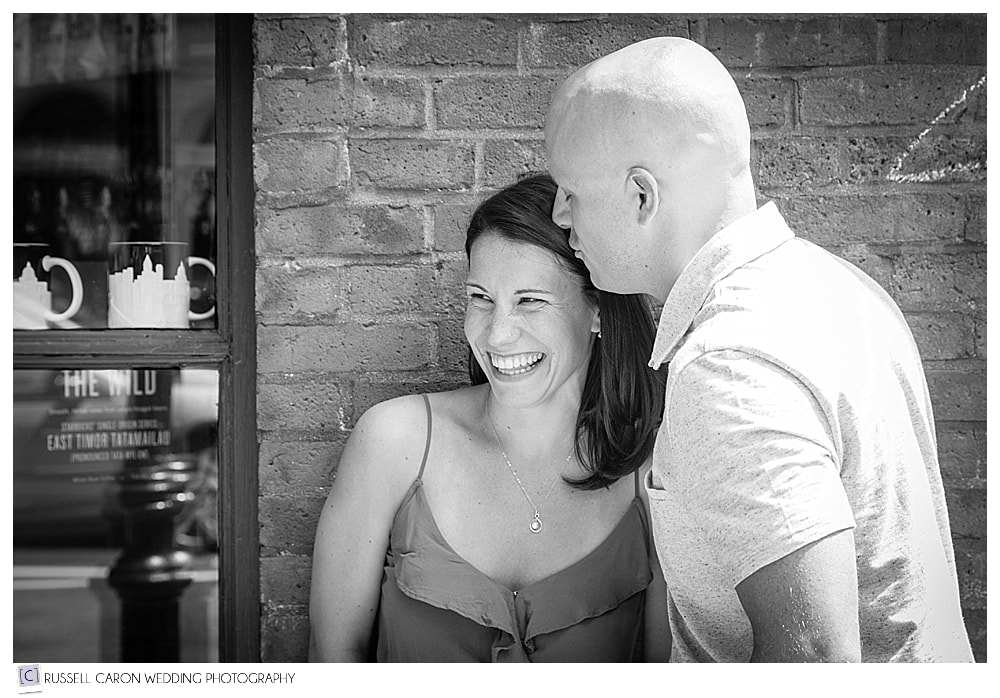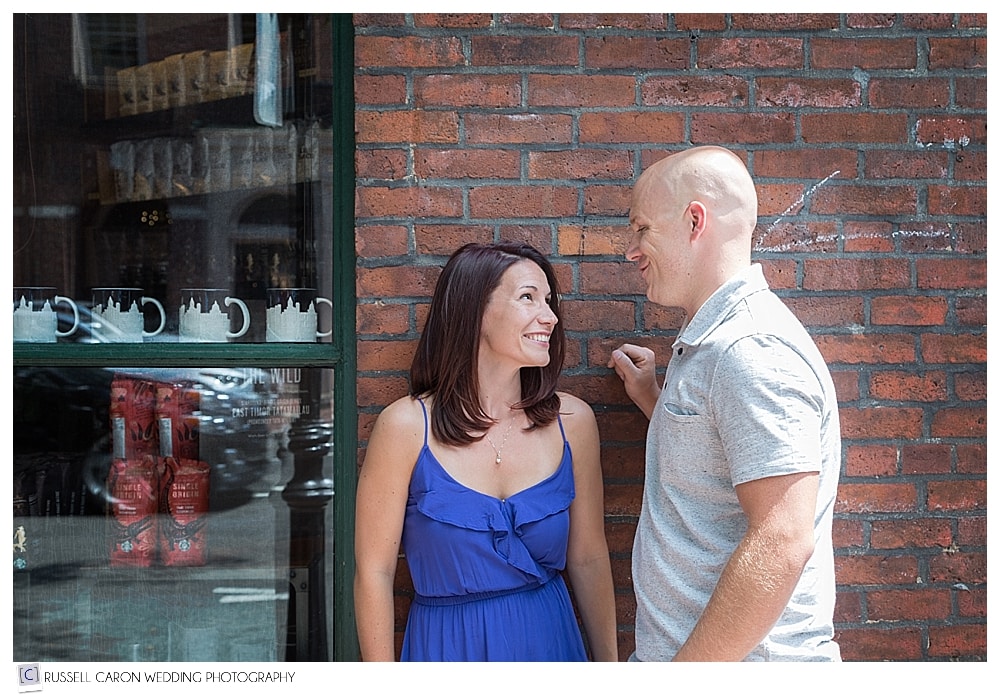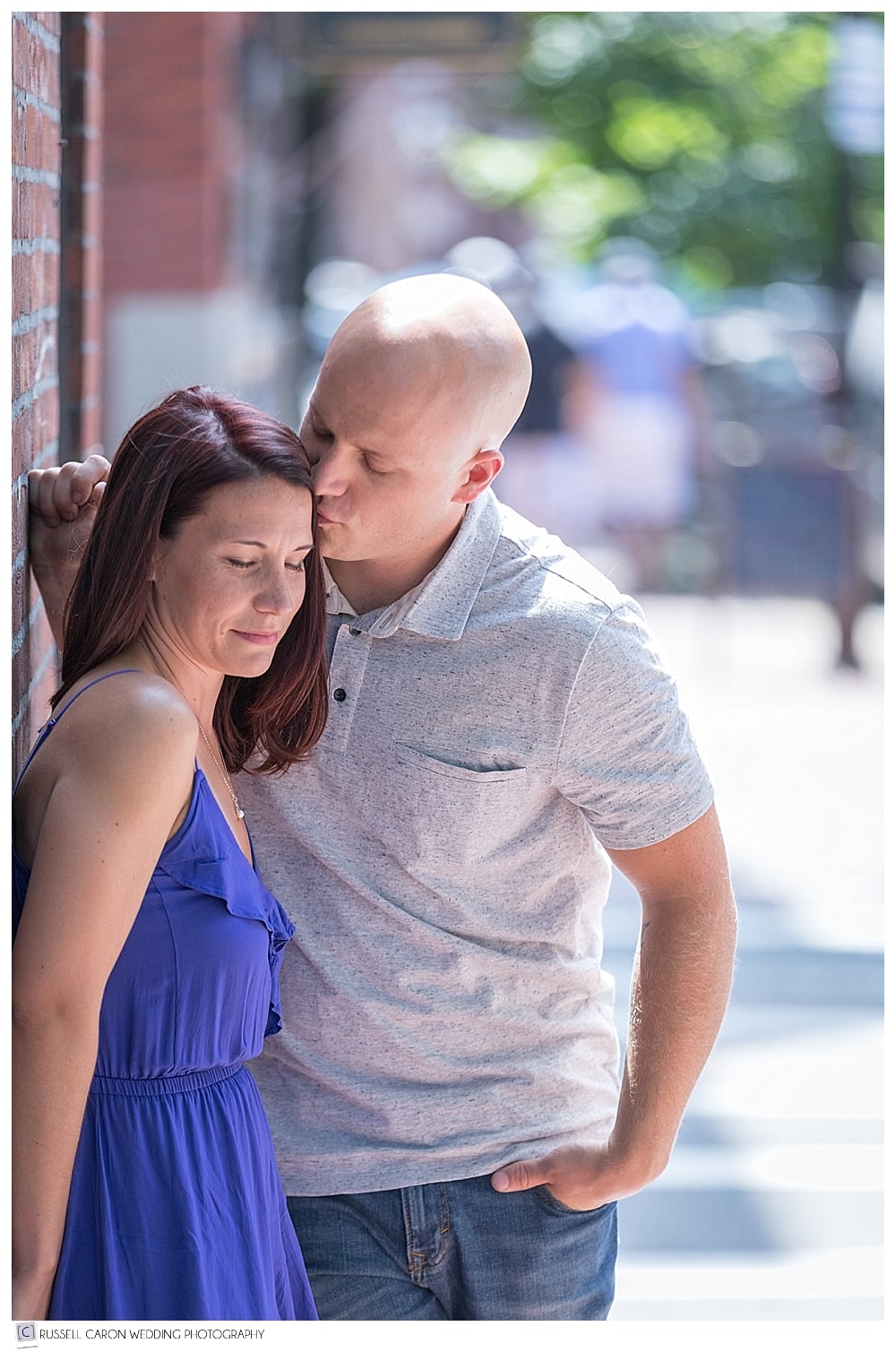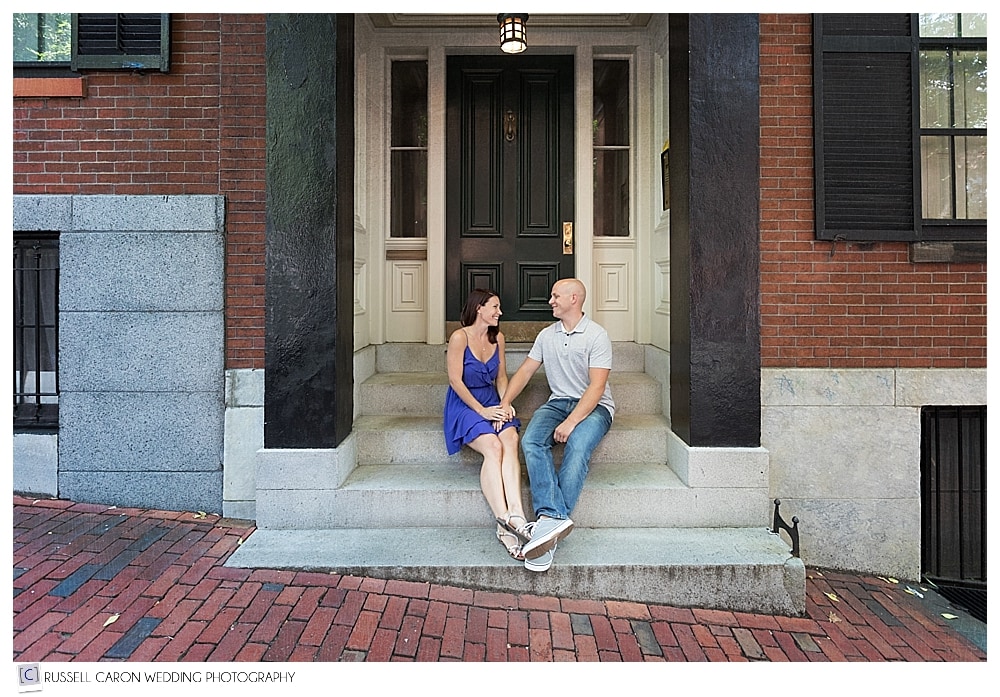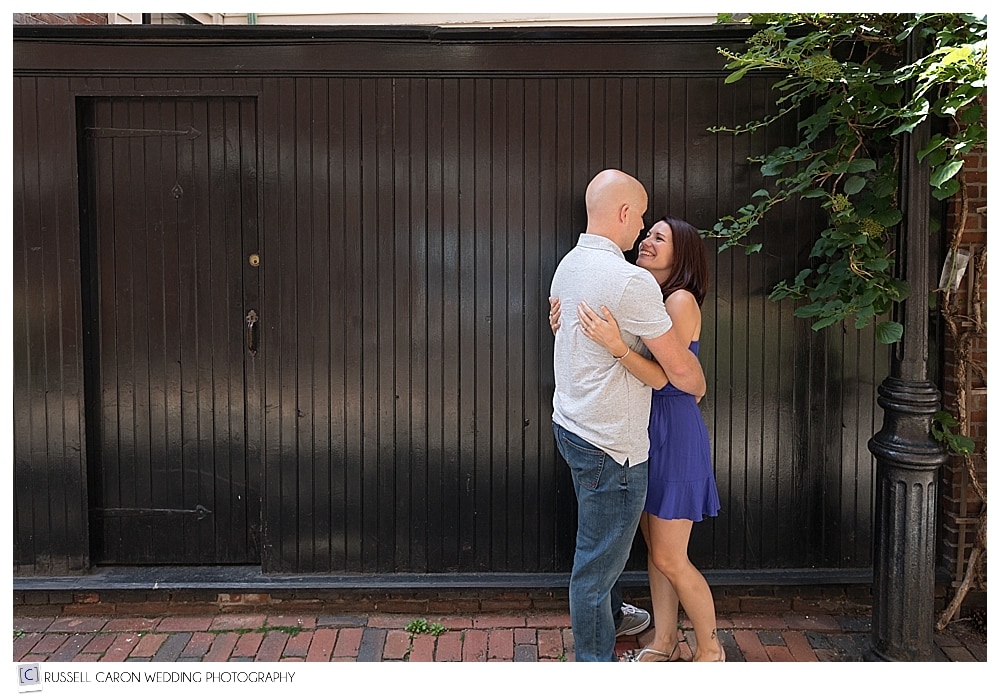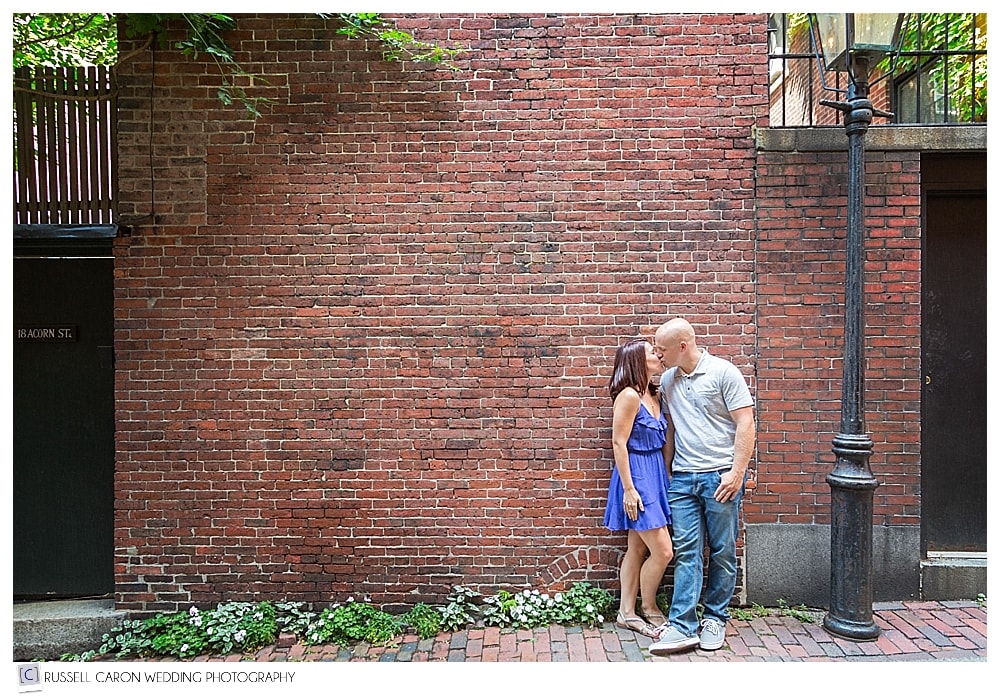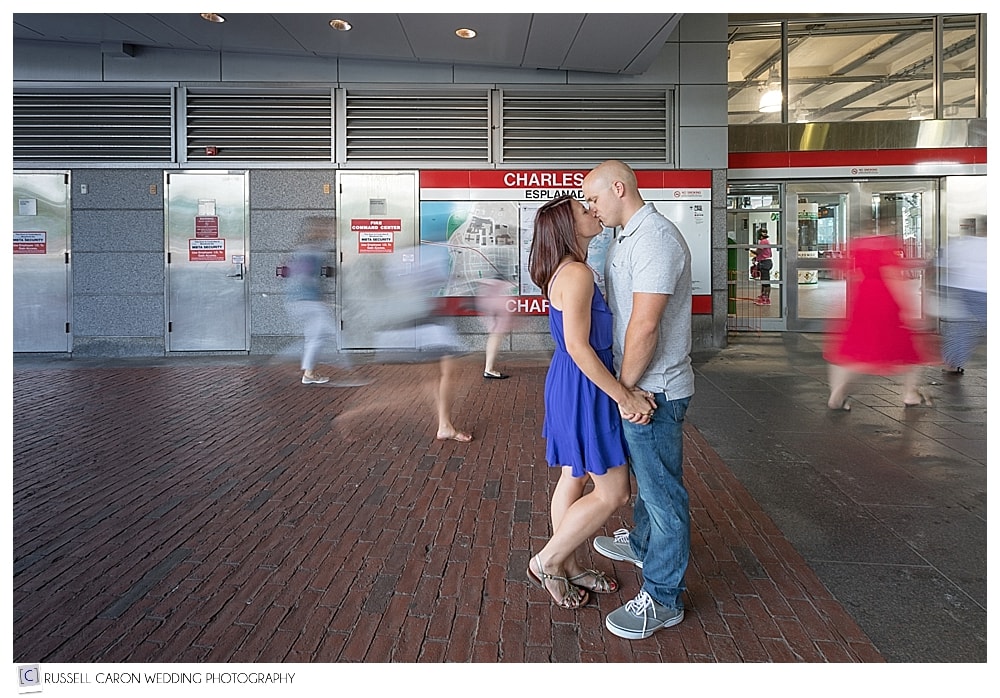 We love comments and shares! If you enjoyed Colleen and Mike's Acorn Street Boston engagement session, please comment and/or share this post, thank you!!
Maine wedding photographers, Russell and Liz Caron of Russell Caron Wedding Photography, would love to be part of your wedding day. While an engagement session isn't mandatory with our wedding photography packages, it gives us an opportunity to work together before your special day. The connection we build during an engagement session is invaluable, and a whole lot of fun! We had so much fun with Colleen and Mike during their Acorn Street Boston engagement session, imagine yourself doing the same! For more information, please contact us right away!